In late January I wrote about how French all business class airline La Compagnie would be moving their operations from Paris Charles de Gaulle Airport to Paris Orly Airport. For those of you not familiar with La Compagnie, they started flying in mid-2014, and operate a fleet of two Boeing 757s on up to two daily flights between Newark and Paris.
I've reviewed their business class product in the past, and find that they offer an exceptional value, given their very good fares. Their experience should improve even further in 2019, when they take delivery of A321neo aircraft, featuring fully flat seats.
While Charles de Gaulle Airport is perhaps considered Paris' "premium" airport, in reality Orly Airport is closer to the city, smaller (and therefore easier to use), and presumably it's also lower cost to operate out of. The catch has been that the airport is slot restricted, and La Compagnie hasn't been able to get slots, as they've been wanting to move for a long time. With airberlin having gone out of business, La Compagnie was assigned some of their slots, meaning they can finally make the move.
Originally we were just told that this change would happen in the summer of 2018, though we now have more information. La Compagnie will be making the move to Paris Orly Airport as of April 22, 2018, which is sooner than I was expecting.
Here's the flight schedule they publish:
We were initially told that La Compagnie was only assigned 10 weekly slots at Paris Orly Airport. That surprised me a bit, since I wondered if they'd just operate one of their planes three days per week (which is quite inefficient, since planes don't make any money sitting on the ground), or if they'd split operations, and still operate some flights out of Charles de Gaulle, which also seems inefficient.
It looks like La Compagnie got their hands on more slot, as they'll operate 13x weekly flights between Newark and Paris Orly as of May 1, 2018 (the only day of the week that won't have twice daily service is Monday).

At the moment the airline has ~$1,400 roundtrip fares from Newark to Paris, though in the past we've seen even lower fares, starting at just $1,000 roundtrip.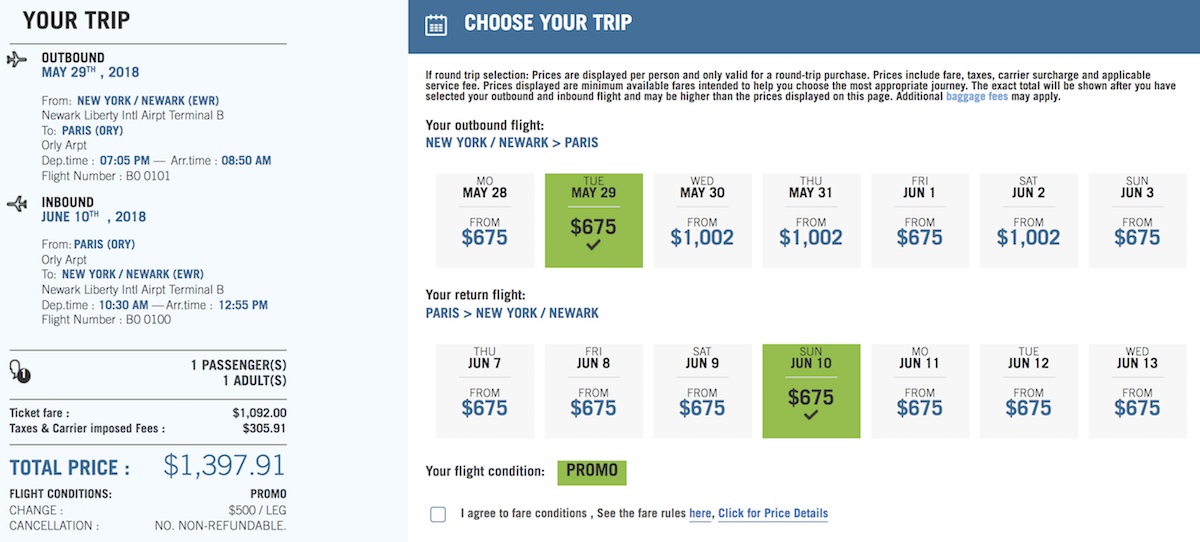 To those who frequently fly to/from Paris, how do you feel about the move to Orly?