American has done an impressive job modernizing their fleet over the past few years. As far as longhaul aircraft go, they've taken delivery of 787-8s, 787-9s, and 777-300ERs. Then for short-haul aircraft they've retired a vast majority of their MD-80s, which used to be the backbone of their fleet, and have taken delivery of 737-800s (including some 737MAX aircraft, which haven't been very popular in terms of the passenger experience).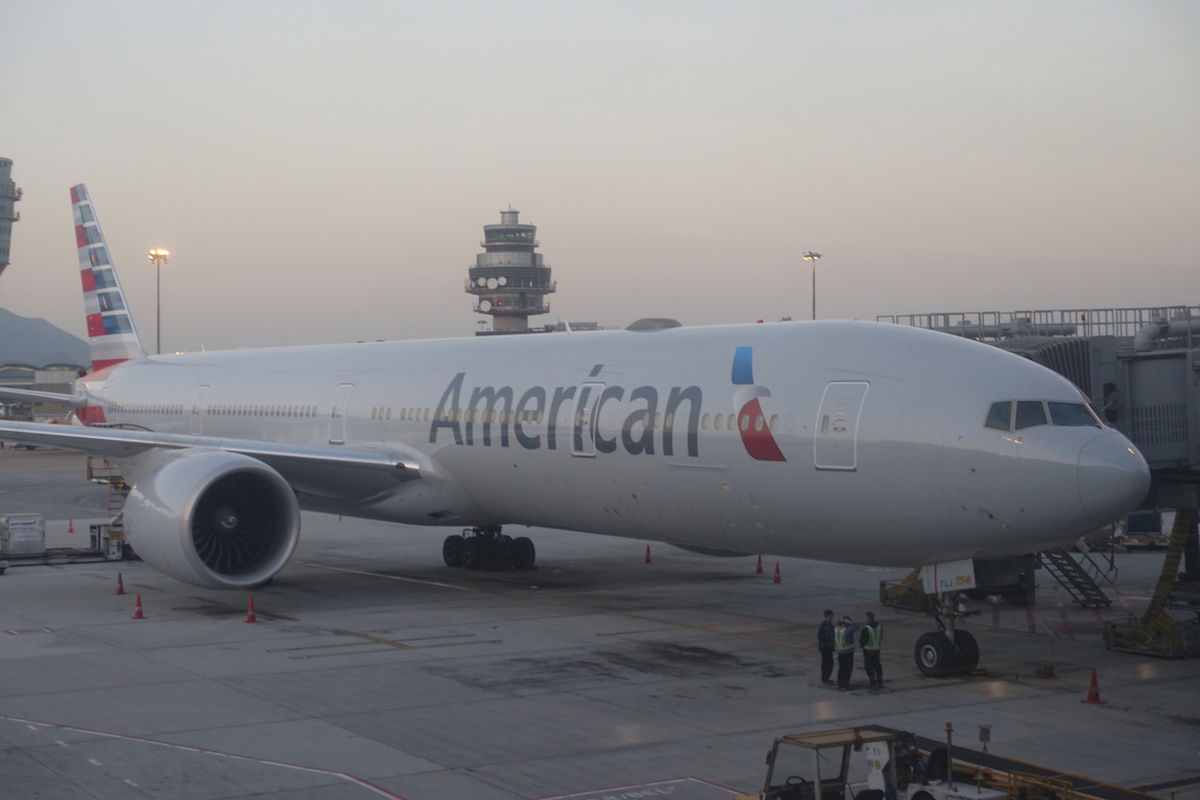 American Airlines 777-300ER
American plans to retire their last MD-80 next year. In a way I'll miss the plane, though it's about time they go. What surprises me is that this isn't the only short-haul plane they're retiring.
Bloomberg reports that American will retire 45 of their Boeing 737-800 aircraft over the next couple of years. Specifically, they plan to retire 12 737s in 2019, and then 33 737s in 2020.
At the moment American has 310 Boeing 737s, which comprises about a third of their total mainline fleet. The average age for their 737s is 8.2 years. The 737s that American plans on retiring are ones they took delivery of in 1999, so they're about 19 years old already.
American took delivery of some 737s between 1999 and 2001, and then they had a big gap, with them taking delivery of their next 737s in 2009. Now American is in the process of taking delivery of 100 Boeing 737 MAX aircraft, which are more fuel efficient and longer range, but also have more seats, so they're quite dense.
American claims that these retirement are strictly age-based, and suggests that older planes tend to require more maintenance than newer planes. That's certainly true, and in other parts of the world airlines do replace old planes with new planes (just look at Singapore Airlines, which is presently replacing five of their older A380s). However, in the US many airlines take a different approach, and these 737s certainly have some life left in them if American wanted them to (just look at the planes Delta operates). 😉
My real takeaway here is that American is showing some capacity discipline. Sure, they're taking delivery of more narrowbody aircraft, including 100 737 MAX and eventually 100 A321neo planes, though there's no reason they couldn't take delivery of them and also keep their older ones. Clearly American is trying to avoid offering too much capacity. That's fair enough, especially given the number of new 737s they have joining their fleet soon. However, it surprises me on some level, as I wasn't aware American was considering retiring 737s anytime soon. American is basically saying "we don't want our fleet to get that much bigger."
Are you surprised to see American retiring some 737s?