Icelandair just made an announcement that certainly bucks the industry trend. Generally we're seeing more and more airlines introduce premium economy. This is only natural as the size of economy seats continues to shrink, while the size of business class seats continues to increase. There's a market for people who are willing to pay a bit extra, but don't quite want to pay for business class.
Up until now, Icelandair has been offering three classes of service — Economy, Economy Comfort (premium economy), and Saga Class (business class). Icelandair has just announced that they'll be eliminating their Economy Comfort cabin. The great news is that those who paid for Economy Comfort for travel after it's eliminated will be upgraded to Saga Class, which is awesome. Wandering Aramean notes that the airline sent the following note to travel agents:
In order to remain innovative and competitive, Icelandair is excited to announce changes to our Booking Class Structure, effective 07APR18.

We will be discontinuing our Economy Comfort product in order to offer our customers more fare options for a travel experience that best suits their needs.
What do I make of this?
Iceland is a unique aviation market
The aviation market in Iceland has changed significantly over the past few years. For a long time Icelandair basically ran the show and didn't have much competition. They could offer a unique product that no other airline could, that took advantage of their geography. Not only could they offer cheap fares via Iceland, but they could offer a free stopover to visit a country that many people are intrigued by.
That was great, but then a few years back WOW Air started doing exactly the same, and they've both expanded like crazy ever since. While Icelandair has always been a low cost carrier with relatively limited service, WOW Air is a true ultra low cost carrier, so they're able to undercut Icelandair on price. This has caused an identity crisis at Icelandair, as they're not sure whether they should try to compete as an ultra low cost carrier, keep doing what they're doing now, or what.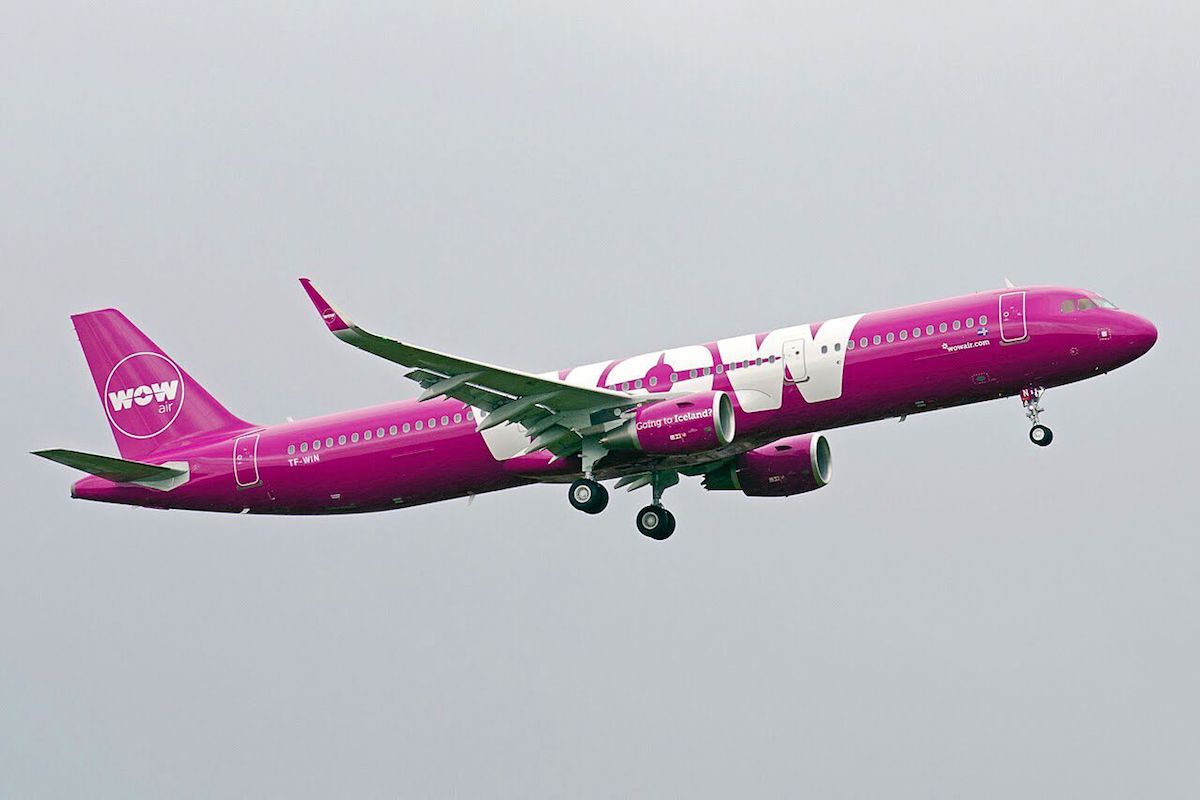 Icelandair's planes have unusual configurations
While there's generally a market for premium economy, Icelandair has rather unusual configurations on their planes.
Their Saga Class (business class) is more like premium economy on other airlines, as seats are similar to what you'd find to domestic first class within the US.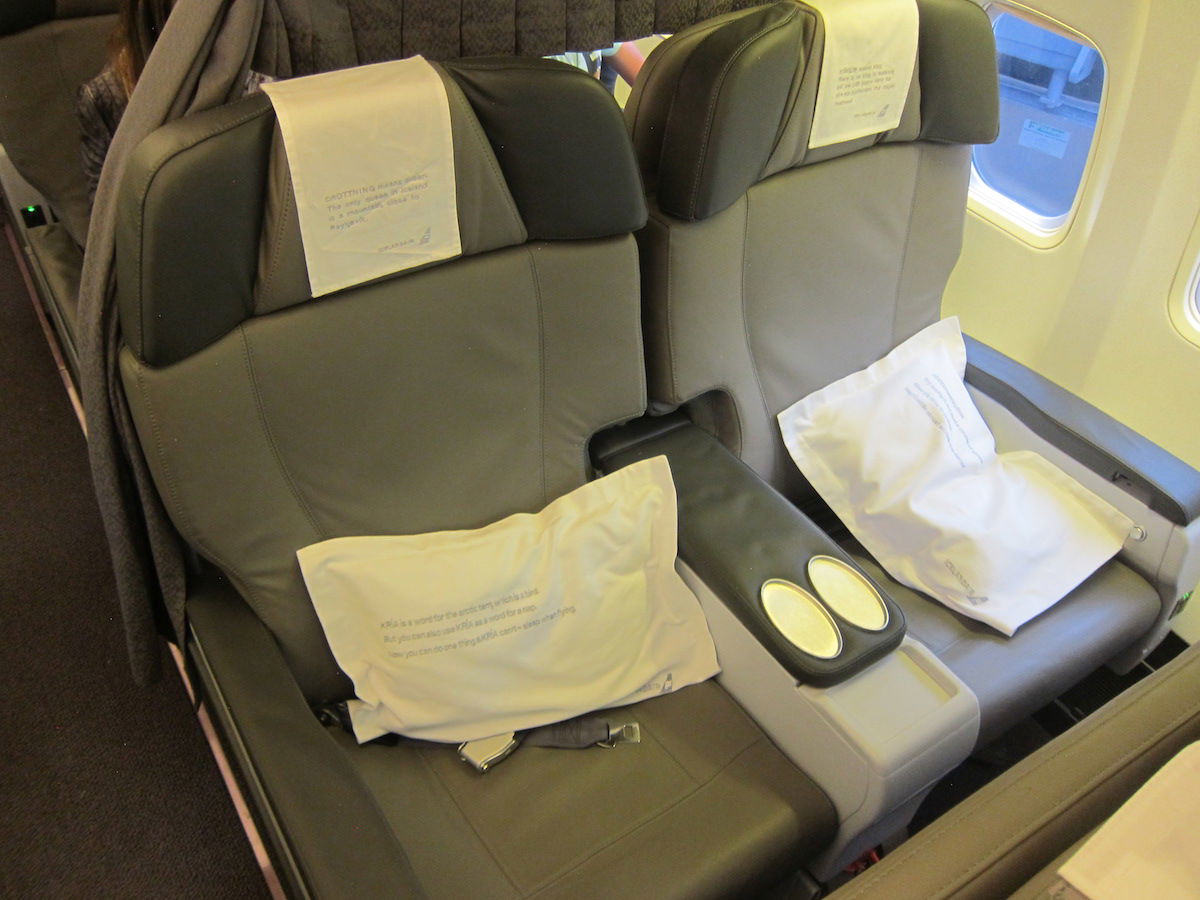 As a result, their Economy Comfort (premium economy) is more like intra-Europe business class. You get an economy seat with a blocked middle, an extra inch of legroom, business class check-in, lounge access, free food, and more.
Given that Saga Class is generally fairly reasonably priced to begin with, one has to wonder how much of a market there was between their business class (which is more like premium economy) and economy. There's certainly a market for premium economy, though I imagine many people found themselves disappointed when they thought they were getting a real premium economy, but instead just had a blocked middle seat. That's especially true when you consider that most of Icelandair's flights are fairly short, meaning there's less value in premium economy.
What's also strange is that their Economy Comfort cabin was a fixed size, so they didn't have the flexibility to adjust the size of the cabin from flight to flight. As a result, they frequently had to upgrade people to Economy Comfort due to lack of demand.
What's next for Icelandair?
Icelandair isn't just eliminating Economy Comfort, but they also say that they plan to offer their customers "more fare options for a travel experience that best suits their needs." This suggests that this is part of a larger overhaul of their product. My guess is that we'll see them largely match WOW Air in offering more bare bones fares.
Last October Icelandair announced that they'd introduce Economy Light fares, which don't come with a checked bag. However, that's still not nearly as "ultra low cost" as WOW Air, which doesn't even allow a full size carry-on.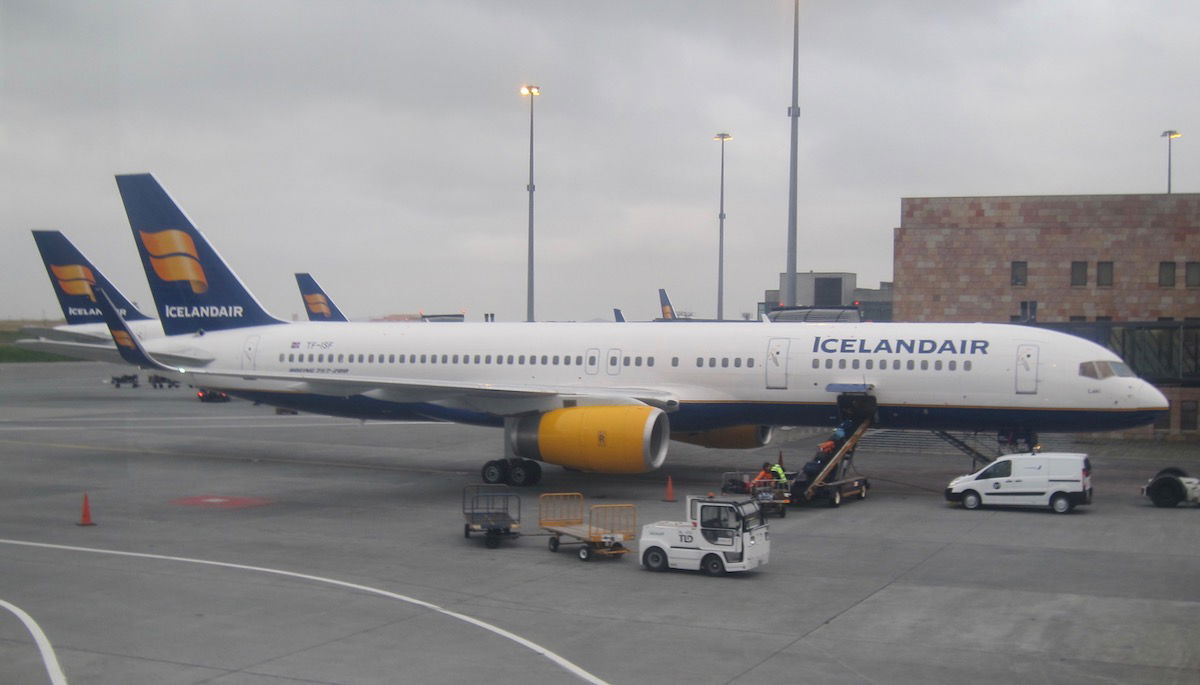 What do you make of this move on Icelandair's part, and how do you think they'll transform?