As far as I'm concerned, Lufthansa and Cathay Pacific are generally the world's two most consistent airlines in first class. No, not every flight will be the same (as Tiffany and I recently experienced), but I can't think of any other airlines where virtually nothing about the first class experience has changed in the past decade.
I always know exactly what I'm going to get on Lufthansa, which is nice in terms of managing expectations, but sort of boring from my perspective, since I like to review airlines and experience new things. Anyway, I had heard rumors that Lufthansa was offering free Wi-Fi on a limited basis in first class (Travelling The World wrote about it last week).
I didn't write about it at first because I wasn't sure how widespread the trial was, and figured that if they're just testing this on a single route, or something, it's of very limited use.
Last night I flew from Los Angeles to Munich in first class, and was pleasantly surprised when the purser presented me with a free Wi-Fi card shortly after takeoff. I asked her about this, and while she wasn't sure if it was available on all routes, she said that all her recent flights had this. So it does appear like Lufthansa is offering free Wi-Fi in first class on a fairly widespread basis.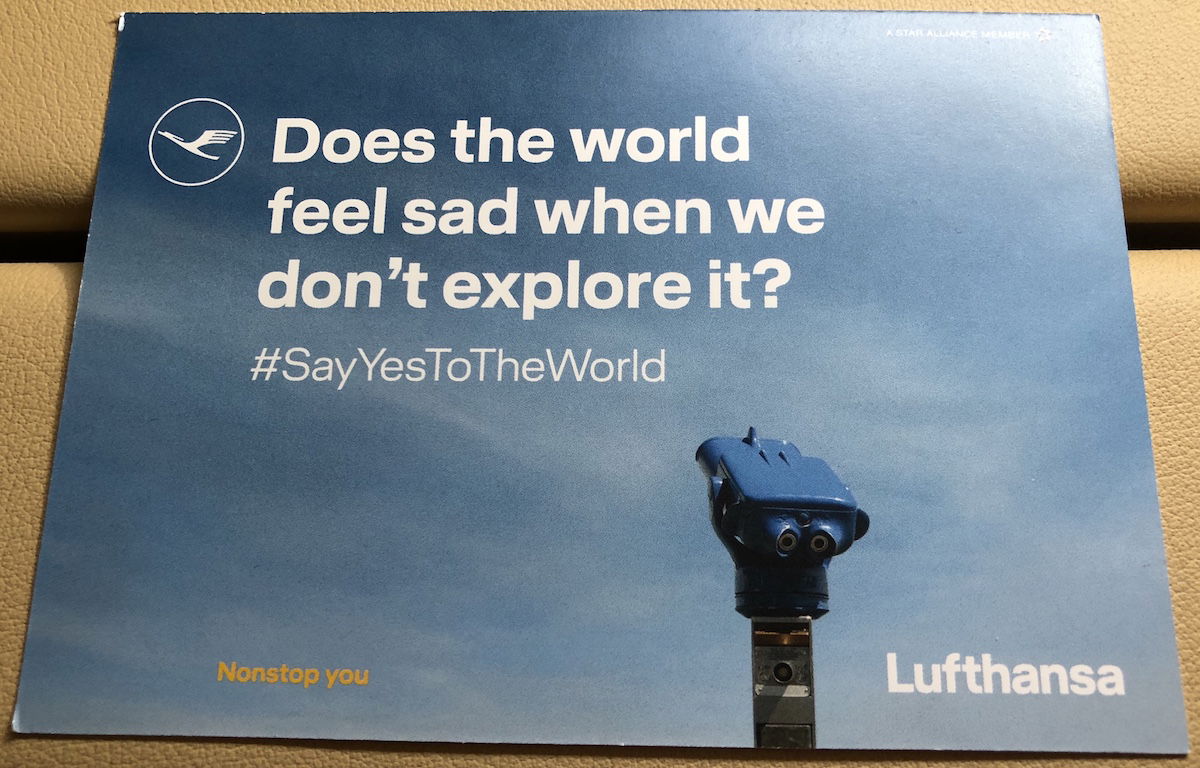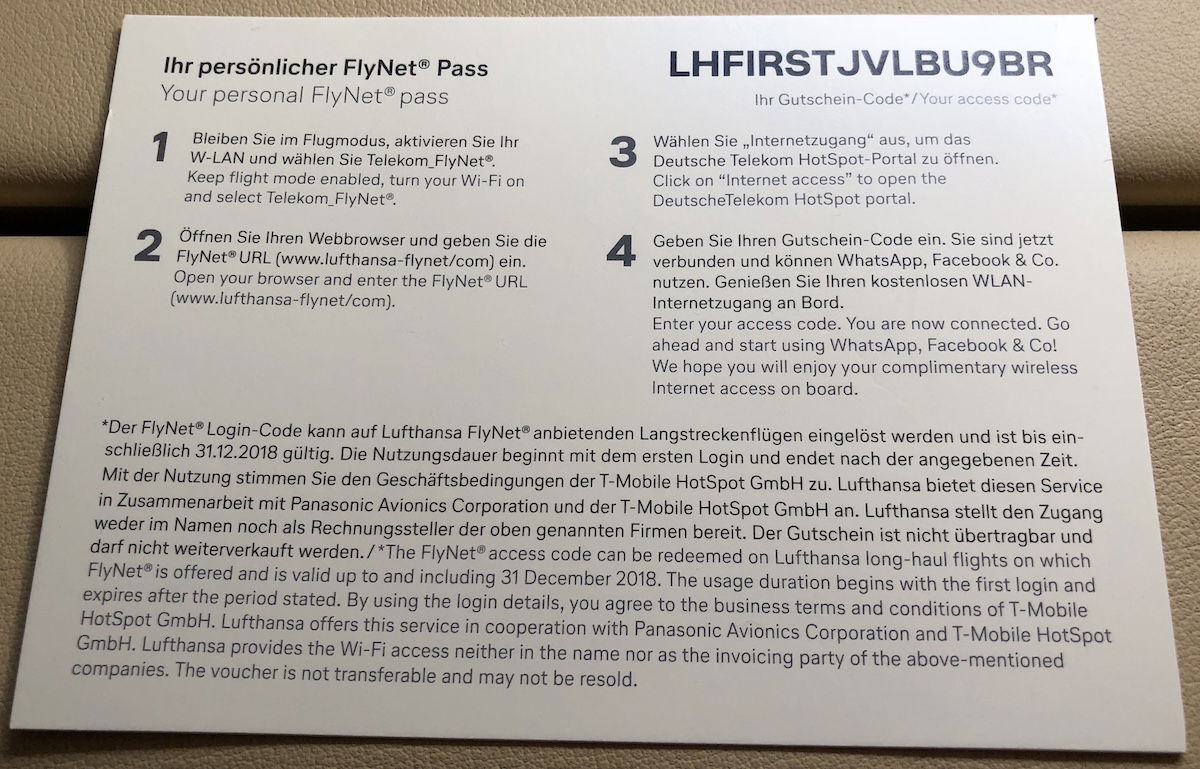 Lufthansa has among the most reasonably priced Wi-Fi to begin with (wifi for an entire intercontinental flight costs 17EUR with no data caps), though getting it for free is even better. The code can be entered in the "Access Code" section of the Wi-Fi log-in page, and works the same way as purchasing a pass for the entire flight.
This is a very nice initiative on the part of Lufthansa, and I hope they make this a permanent feature in first class on all routes.
A lot of people talk about how airlines should make Wi-Fi free at least for all first and business class passengers, and some say they should make it available for all passengers. While I certainly agree with the sentiment, the issue is the limited bandwidth available on planes.
So while I don't want airlines to price outrageously (as Singapore Airlines did on their old A380s), in general I'm all for them charging a reasonable amount for reasonably fast Wi-Fi. For example:
Emirates used to offer nearly free Wi-Fi on their A380s, but it was excruciatingly slow and virtually unusable for anything other than texting, to the point that I couldn't get any work done
Lufthansa lets you buy Wi-Fi for 17EUR for an entire intercontinental flight, and the Wi-Fi is fast and usable; to me that's the sweet spot
It's awesome that Lufthansa has extended this perk to first class passengers, though I imagine the impact on speeds would be significant if they expanded this to business class (not that they'd do that, since they're presumably having to pay for each of these vouchers that's used, since the Wi-Fi is offered by a third party).
How important is free Wi-Fi in a premium cabin to you?