This is fascinating (at least to me). Etihad is known for the Residence, which is their private three room suite with butler service available on their fleet of A380s. I had the chance to fly the Residence from Abu Dhabi to Sydney last year, and it was the most memorable flight I've ever had.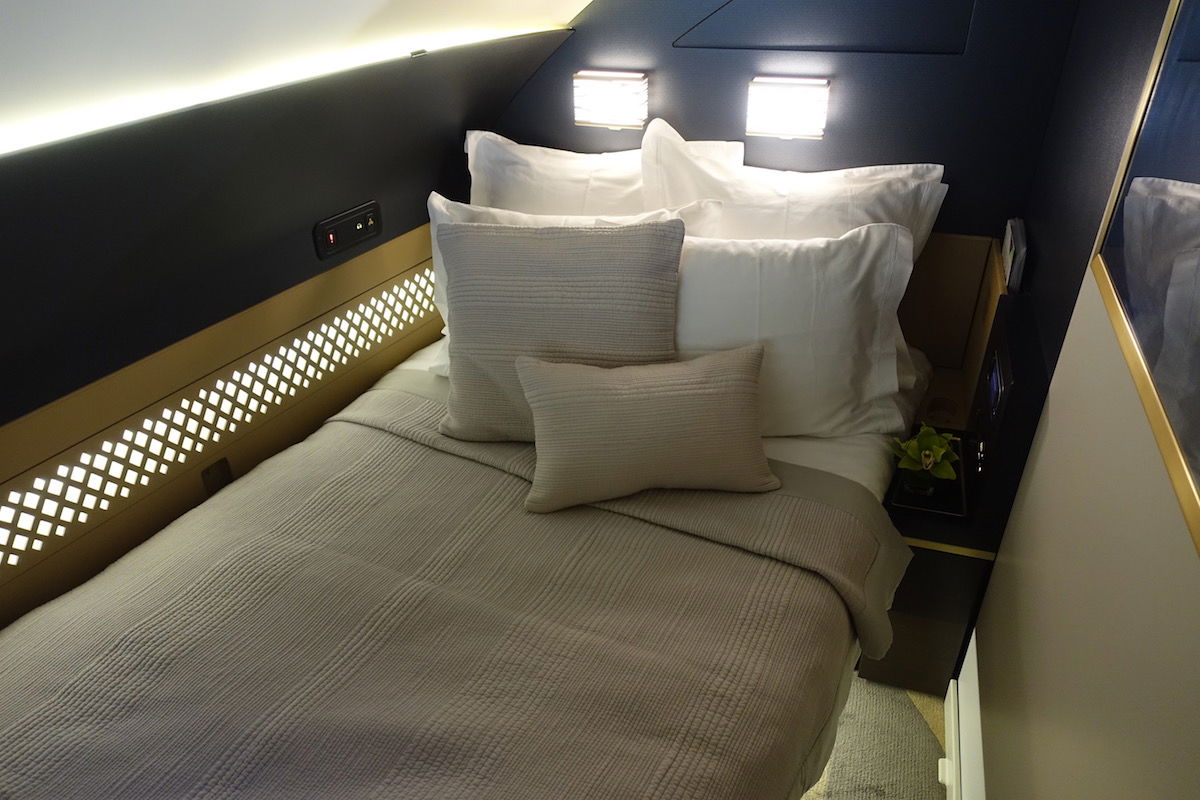 The Residence experience begins before you get on the plane. In addition to being escorted every step of the way from the moment you arrive at the airport at your origin until the moment you leave the airport at your destination, Etihad has a dedicated Residence Lounge in Abu Dhabi. Here you get a private suite with butler service, and it's almost as over the top as the in-air experience.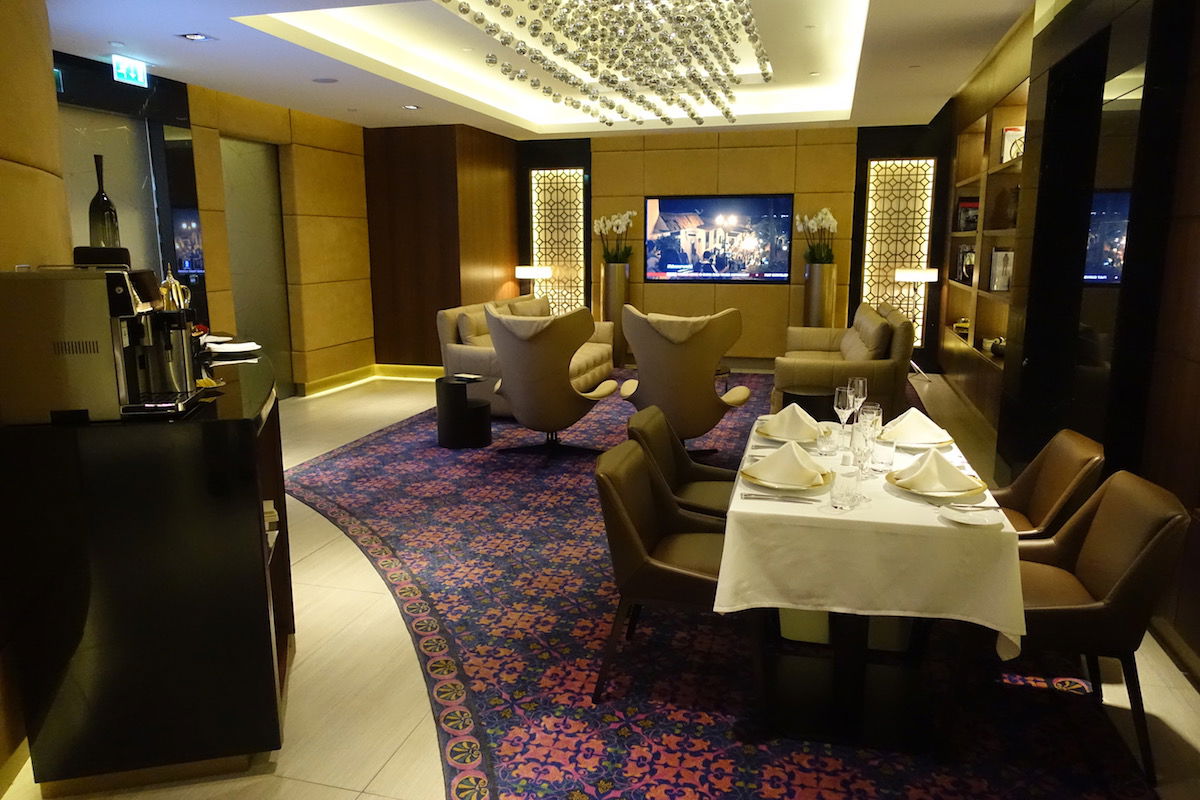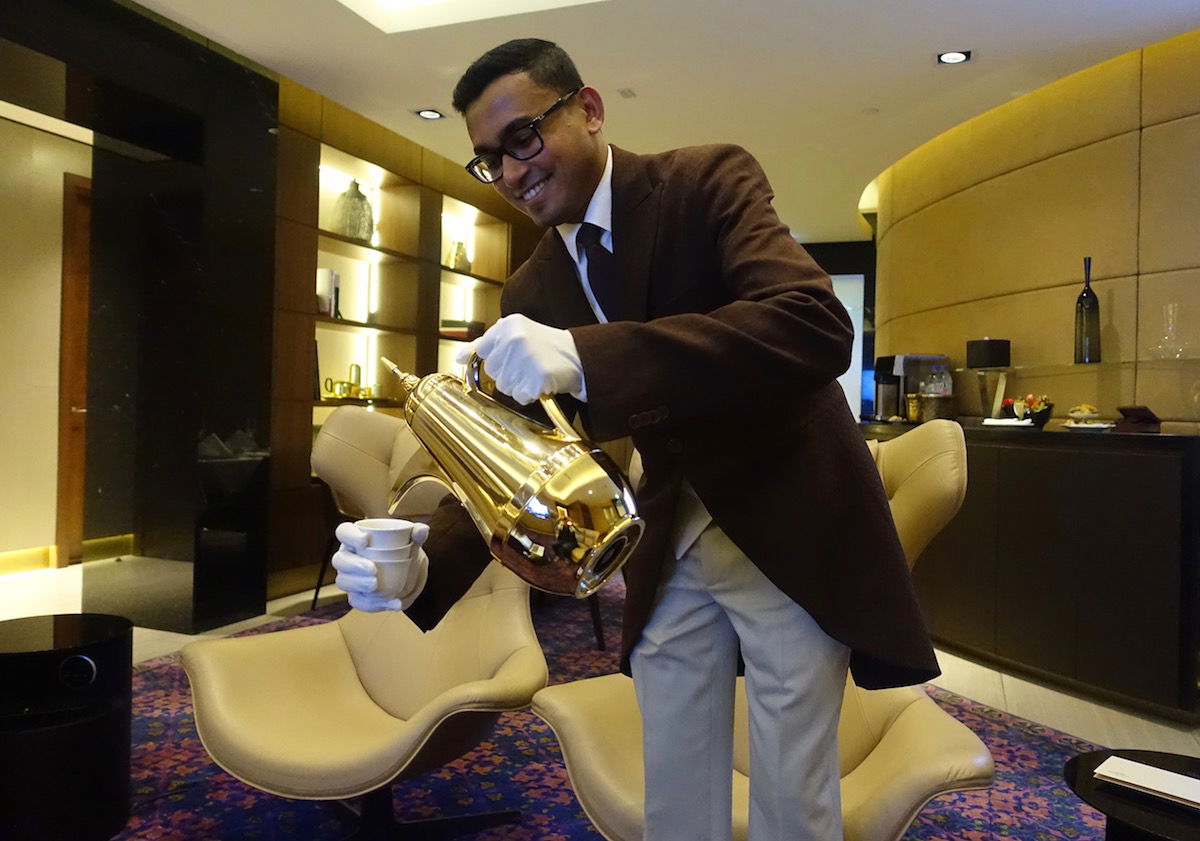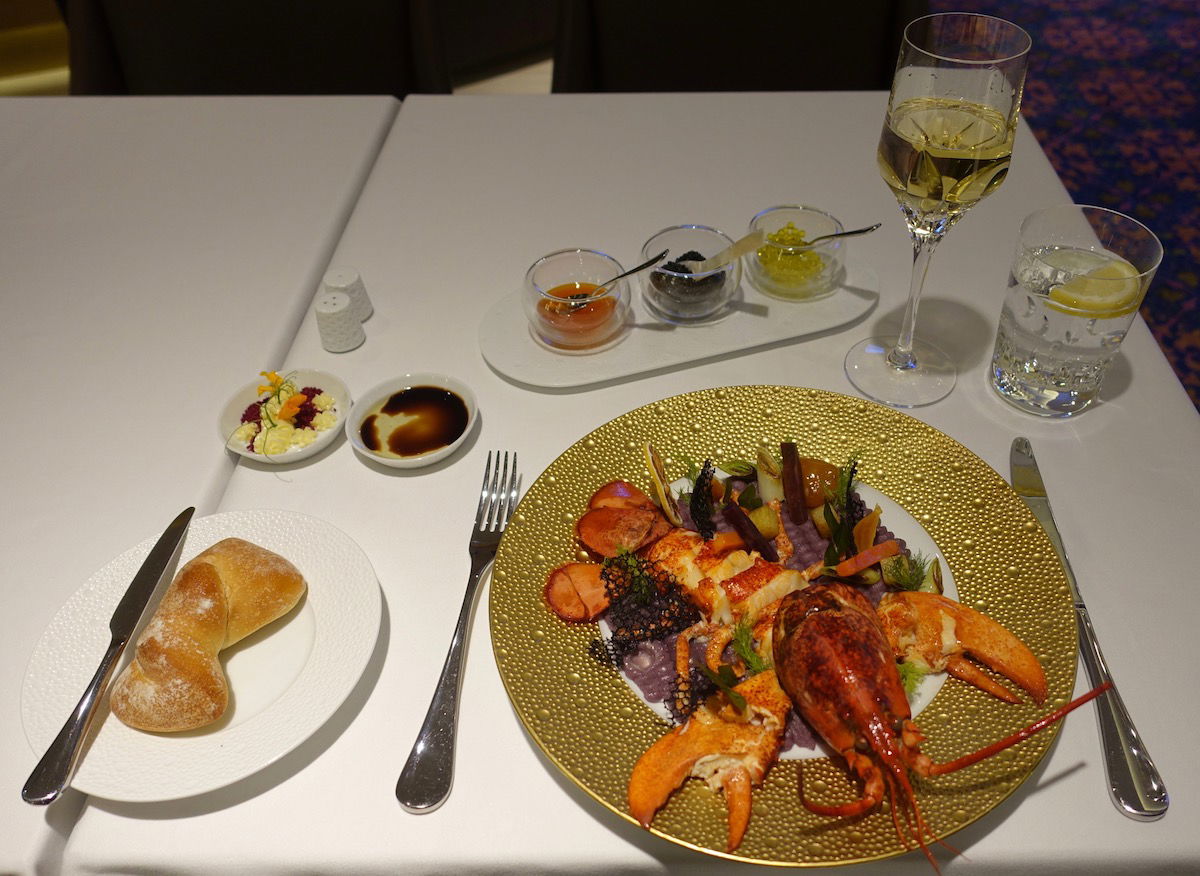 In order to make the experience as consistent as possible, Etihad also has special rooms for passengers traveling in the Residence at some of their outstations, so they can get privacy from the rest of the passengers. They have this in New York and London, for example.
Etihad is in a pretty bad financial position and has been cutting costs and trying to increase revenue like crazy the past couple of years. Earlier this year Etihad began selling access to their Residence Lounge in Melbourne for just 40AUD, and selling access to their New York JFK Residence Lounge for 40USD.
They figure that if the room is empty otherwise they might as well get some revenue from it. Passengers who book these rooms obviously won't receive the special services that Residence passengers would get. The verdict is still out there about whether this is a smart way to increase revenue, or just cheapens the experience.
Well, Etihad has now taken this concept to the next level.
On the webpage detailing the Etihad First Class Lounge & Spa Abu Dhabi, they talk about now being able to get a "VIP Room experience" for just $100 (assuming you have access to the first class lounge anyway). Here's how this is described:
You can now pay and upgrade to a VIP Room within our First Class Lounge & Spa at Abu Dhabi International Airport.

Treat yourself to the luxury of a little extra space, comfort and privacy before your flight. Unwind and relax in your own, private lounge and TV area, and allow our dedicated host to serve you refreshments in your exclusive dining area for up to four people.

Enjoy a spa treatment, and freshen up in your private bathroom and shower room, fully stocked with Omorovizca products. Immerse yourself in a selection of newspapers, magazines and books or simply rest, relax and recharge before your flight.

If you have access to the First Class Lounge & Spa at Abu Dhabi International Airport (inclusive or payable), you can book the exclusive VIP Room experience for an additional $100.

This is available in our First Class Lounge & Spa in Abu Dhabi International Airport Only.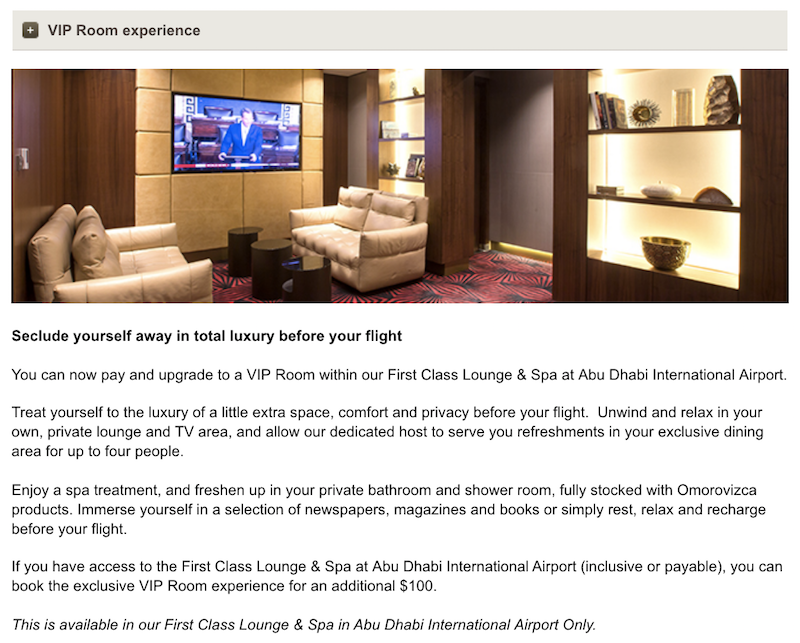 Hmmm, I didn't realize that the lounge had a "VIP room," though upon closer inspection, it looks identical to one of the two Etihad Residence Lounges. There are two private Residence Lounges, in case there's a situation where two separate people are booked on flights in the Residence around the same time. There's the main room (pictured above), and then there's the second Residence Lounge, which is identical to the one in the "VIP room" pictured above.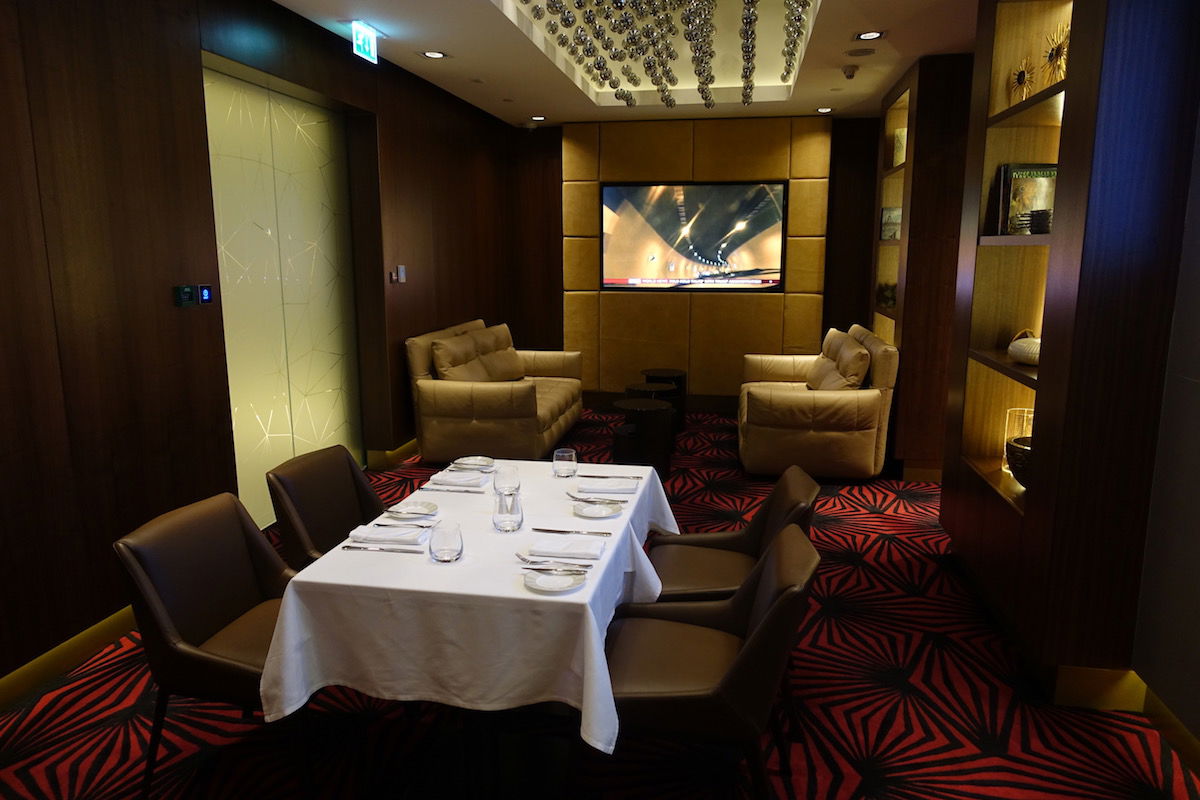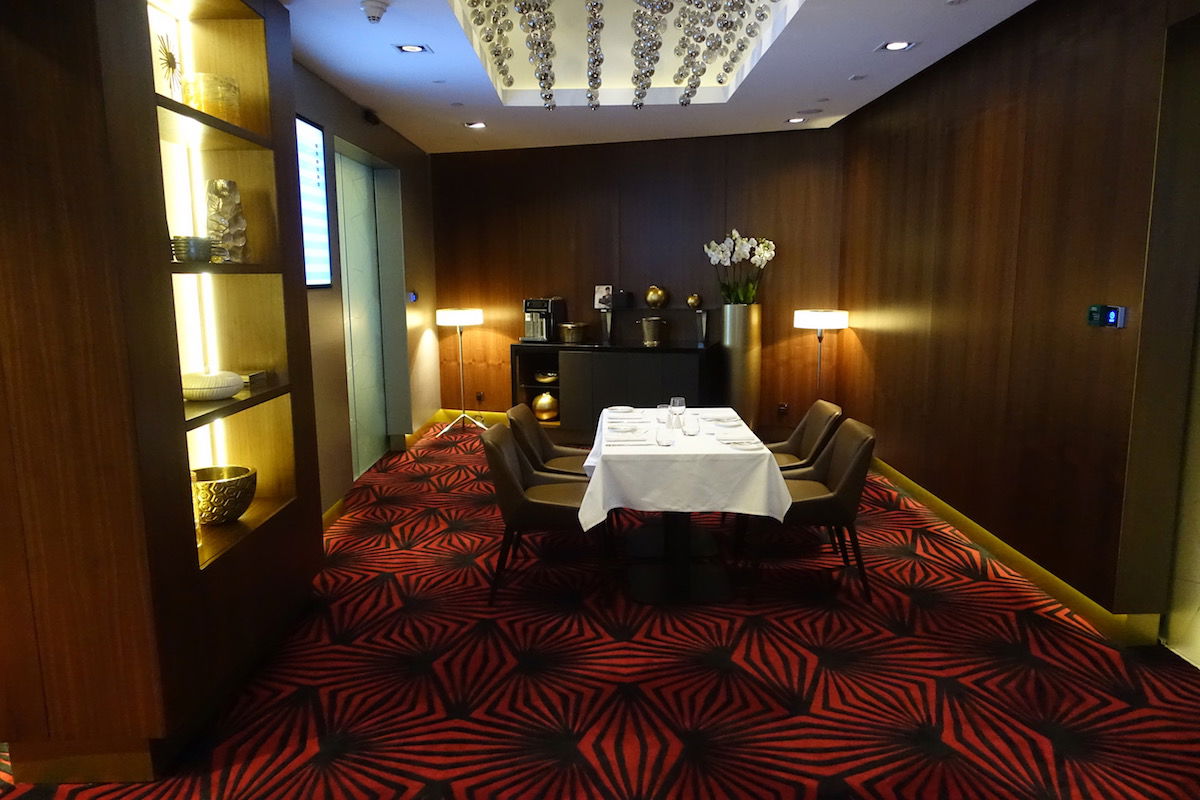 So now you can pay just 100USD to access the Etihad Residence Lounge Abu Dhabi, pending availability. Presumably caviar, lobster, premium champagne, and butler aren't included, though. 😉
Could you see yourself paying $100 to access the Etihad Residence Lounge Abu Dhabi?