Airlines write letters to the US Department of Transportation over all kinds of things. Sometimes they're dozens of pages long, so you'd think they'd be super boring. Nope. As it turns out, airline lawyers are often extremely entertaining characters who love to throw shade at their competitors, and that often comes through in these letters.
I just came across a letter from JetBlue to the DOT that's one of the most amusing things I've read in a long time. This. Is. Epic. First let's talk a bit about the backstory here.
Air China's new Houston to Panama route
At the beginning of February I wrote about how Air China intends to launch a new flight between Houston, Texas, and Panama City, Panama. Air China already flies from Beijing to Houston, so they'd simply add on a fifth freedom flight from Houston to Panama City, and presumably would adjust the schedule of their existing flight by a bit.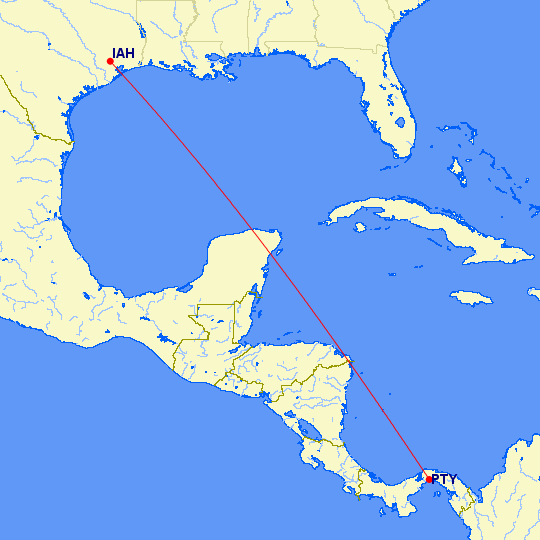 Air China intends to use a Boeing 777-300ER for the route. This isn't Air China's first fifth freedom flight to Latin America — Air China also flies from Beijing to Montreal to Havana, and from Beijing to Madrid to Sao Paulo.
Not all US airlines are against the Gulf carriers
These two topics may seem unrelated, but in this case they're not. As most of you probably know, American, Delta, and United, have spent the past several years running a smear campaign against Emirates, Etihad, and Qatar. They argue that because they're government subsidized they shouldn't be allowed to compete, and also warn of the dangers of them operating fifth freedom routes.
Recently the US and Qatar reached an agreement, which I'd consider to be a victory for Qatar, since the "big three" US carriers get almost nothing out of it.
But not all US carriers are against the Gulf carriers. Many have realized the benefit of working with them — in particular, Alaska and JetBlue — and actively support their expansion.
JetBlue's hilarious DOT filing regarding Air China & United
On February 20, 2018, JetBlue's SVP of Government Affairs and Associate General Counsel sent the DOT a letter regarding Air China's proposed Houston to Panama City route.
The gist of the letter is that JetBlue encourages the DOT to approve Air China's route request, even though they have nothing to gain from doing so. Sorry for the amount of this letter that I'm quoting below, but it's just so good that I can't not.
Why would JetBlue bother sending a letter about a new route where they have no interest, one way or another? Because they were able to issue one of the most amazing takedowns we've seen of US carriers in this debate:
JetBlue is a firm proponent of Open-Skies, which includes unrestricted 5th-freedom rights. Open-Skies is one of the most successful policies ever implemented by the United States and has benefited countless customers and communities across the country. Nonetheless, several U.S. legacy carriers, led by Delta and supported by American and United, have launched unprecedented attacks on Open-Skies agreements and overtly called for restrictions on 5th-freedom service to the United States for certain carriers with whom they are not commercially aligned.
The letter goes on to note that the "agreement" that the US and Qatar came to adds almost virtually no restrictions, which they're happy about:
JetBlue is pleased that the resolution leaves in place the United States-Qatar Open-Skies Agreement and does not restrict the ability of Qatari carriers to exercise their 5th-freedom operating rights under the Agreement. JetBlue strongly believes that Qatari carriers and Chinese carriers, and indeed, all carriers, should be able to exercise 5th-freedom rights, consistent with U.S. international aviation agreements.
This is where it gets good. Really, really good (bolding mine):
Air China's codeshare and alliance partner, United, apparently does not share this view. When asked recently if Chinese carriers are subsidized, United's President answered "I don't know" and claimed that "they are not allowed to do things like fly [5th-freedom flights]." United's state-owned Chinese partner now proposes to operate a bilaterally-authorized 5th-freedom flight from United's Houston hub. When a Middle East carrier, one that is not a member of any of the three major global alliances, launched a Newark-Athens 5th-freedom flight, United, concerned with the competition, complained even though United itself does not operate year-round Newark-Athens service. In the Houston-Panama City market, however, United operates up to three daily year-round flights with approximately 500 seats per day each way. The 777-300ER that Air China will use on the Houston-Panama City route seats between 300 and 400 customers. If the Department approves Air China's application, United will face competition in an important market. In fact, United will probably face far greater competition in the Houston-Panama City market than in the Newark-Athens market. Yet United is silent about Chinese carrier 5th-freedom growth.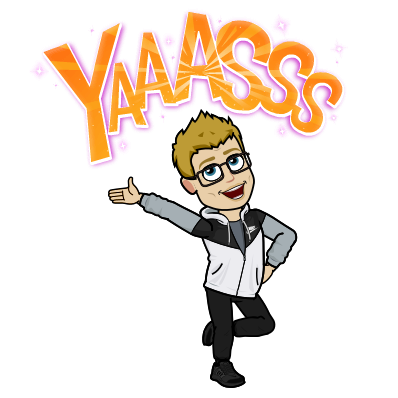 If the United States Government is to adopt conditions for state-owned carriers in one context, it must do the same for similarly-situated carriers in all other identical contexts. Chinese state-owned carriers should not be treated differently than any other state-owned carriers. Ironically, United itself is widely believed to be a beneficiary of Chinese subsidies. One Wall Street airline analyst recently noted the widely-held view that "United received financial support from local [Chinese] governments to serve several secondary Chinese cities." Some have speculated that United only ended service to secondary Chinese cities once the Chinese government stopped subsidizing United.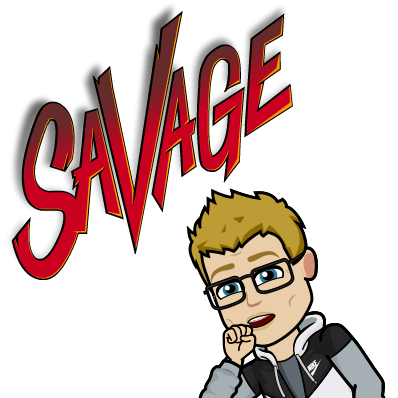 Since 2015, when the three legacy carriers began their anti-Open Skies campaign, JetBlue and others have warned that their actions and policy proposals could have unintended consequences. American, Delta and United should not be allowed to create arbitrary standards for three state-owned airlines from the Middle East, which happen to be competitors, and not have those same standards applied to other state-owned airlines.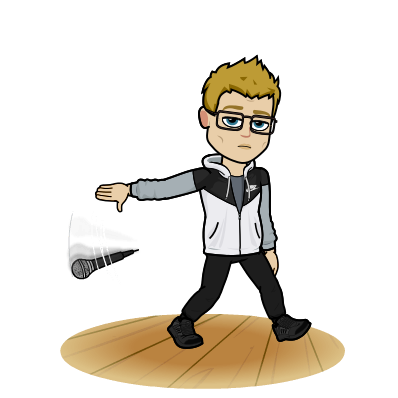 Bottom line
Thank you JetBlue for the amazing entertainment. Absolutely brilliantly written, and it perfectly captures the issue that many of us have with the argument that the "big three" US carriers have been making. There's a chance I might support American, Delta, and United if they made a consistent case against government subsidized or state owned airlines. But they don't. They conveniently target three airlines, while leaving out plenty of other airlines operating similar business models.
Despite their negativity towards United, I love that the message of this is ultimately positive, as they're sharing their support of Air China, just as they support other airlines.
I should note (since otherwise someone will point it out) that China doesn't participate in Open Skies, but rather is governed by a bilateral agreement, which includes the right to operate fifth freedom routes. But that doesn't do much to alter the core of the argument here, which is that the "big three" US carriers supposedly take issues with government owned and subsidized airlines operating fifth freedom flights that are unlikely to make money.