Hello from Lake Como(ish)! I caught up with Ford in New York earlier this week, then we flew to the Azores, and now we're spending a few days at Lake Como before returning to the US. It has been a fun week of travel — it has been a bit underwhelming in terms of the service we've received on flights, but awesome in terms of the unique planes we've flown.
On the miles & points/travel front, we've learned this week that CLEAR is expanding to LAX, the Hyatt Card is getting a new sign-up bonus soon, Uber is rolling out in-app, tipping, EL AL is no longer allowed to ask passengers to change their seats due to their gender, and much more.
With that out of the way, here's a recap of this week on the blog:
Featured Stories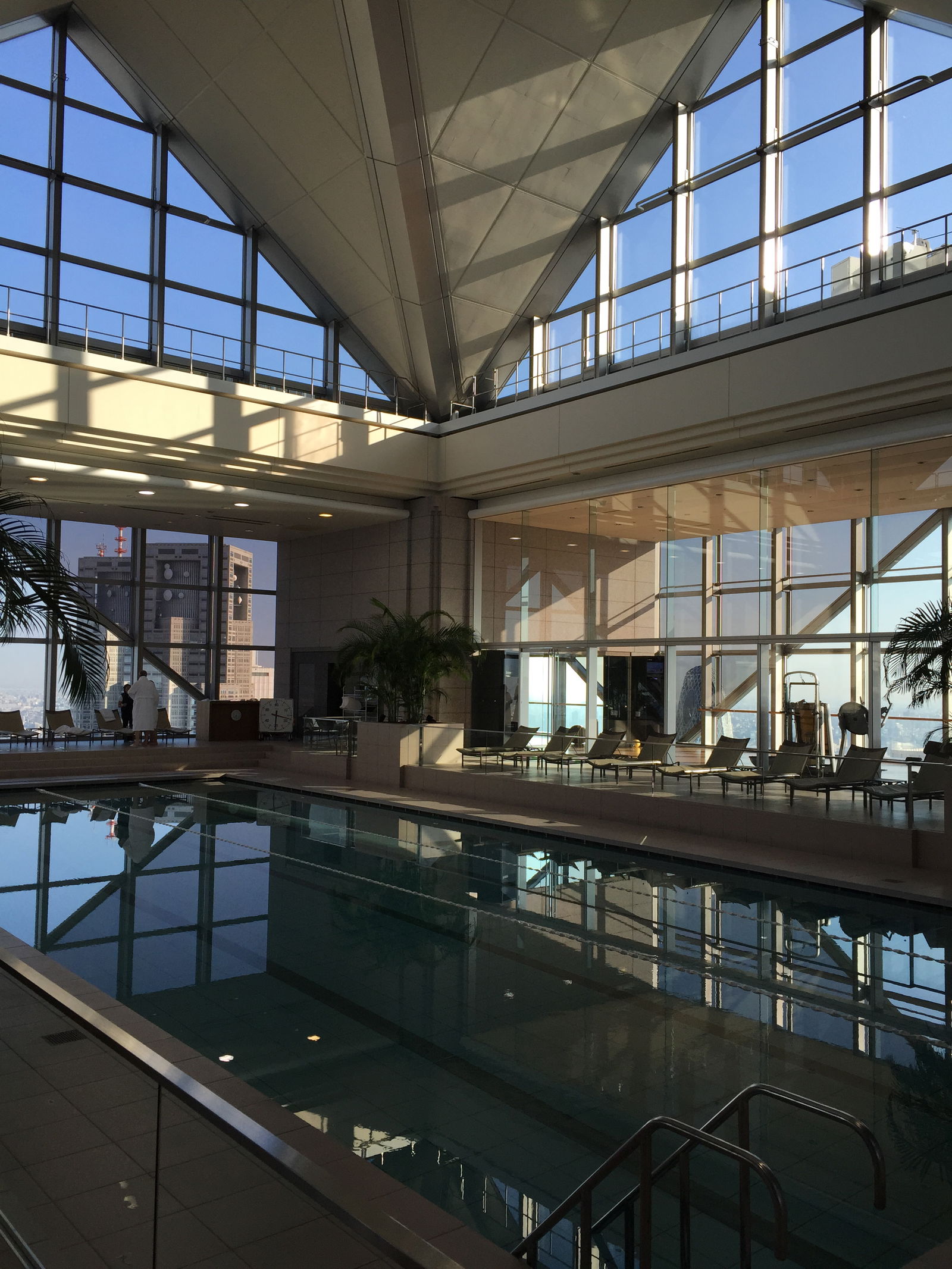 As of June 29, 2017, the Hyatt Card's new standard sign-up bonus will be 40,000 World of Hyatt bonus points after spending $2,000 on purchases within the first three months, versus the current bonus of two free nights valid at any Hyatt property in the world after spending $2,000 on purchases within the first three months, plus 5,000 World of Hyatt points after adding an authorized user and having them make their first purchase within that same timeframe.
Some will prefer the current sign-up bonus of two free nights valid at any property, while others will prefer the flexibility of 40,000 points.
---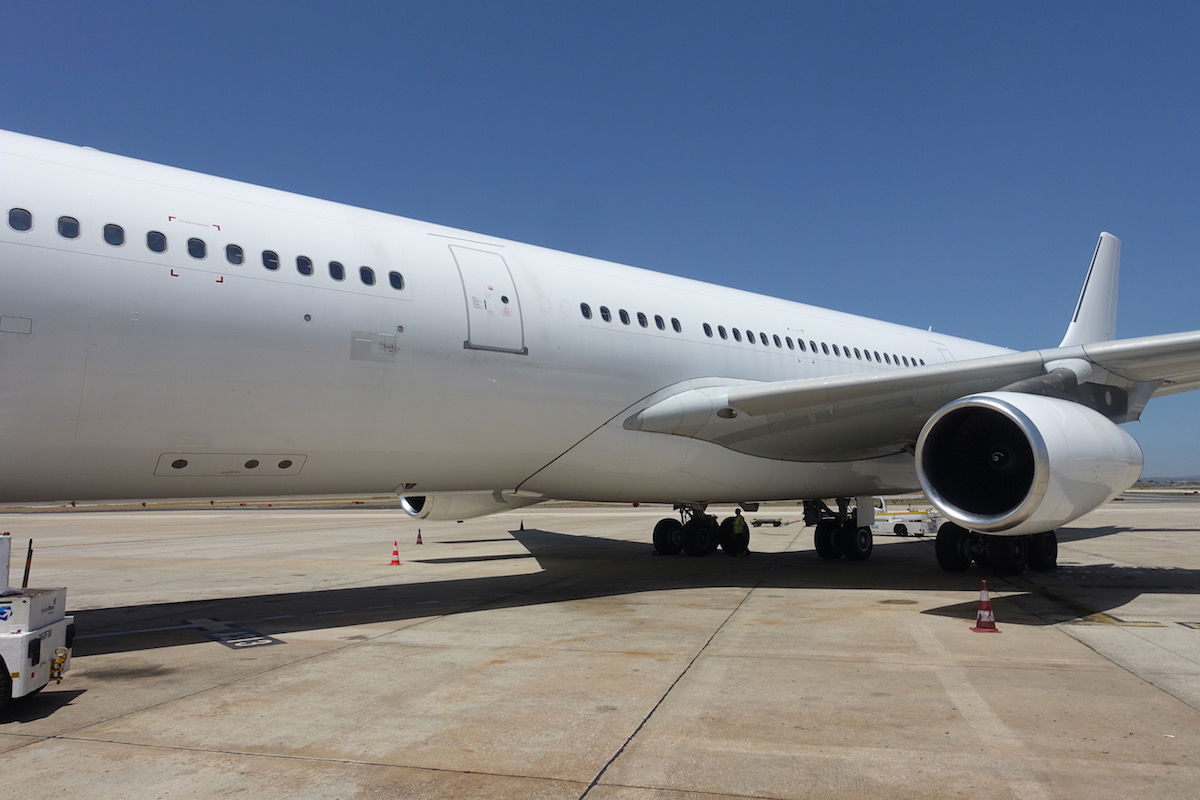 I flew from Ponta Delgada to Lisbon on Azores Airlines, though unlike the previous flight, this one would be operated by a leased A340. You see, at the moment Azores Airlines is leasing a plane from HiFly, which is a company that wet leases planes to various airlines (wet-leasing means that they supply not just the plane, but also the crew). I've written about how HiFly has operated flights on behalf of La Compagnie and Finnair in the past, just to give a couple of examples.
This is typically intended as a short term solution for when airlines need additional planes, either due to increased demand, maintenance needs of existing planes, etc.
This had to be one of the coolest flights ever!!
---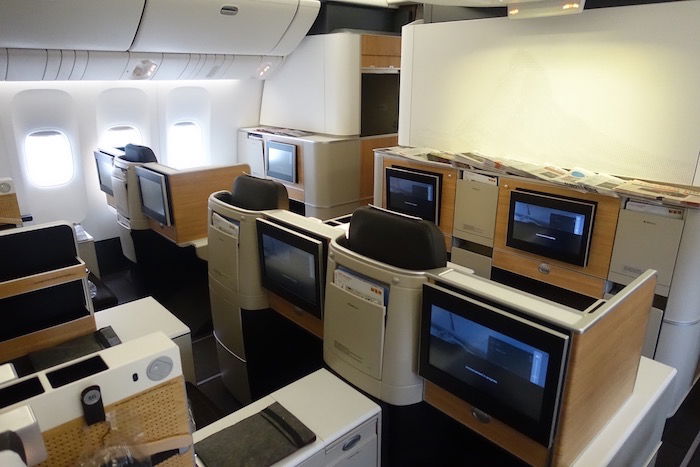 While Aeroplan's days are numbered, at least they're slowly starting to make some minor improvements. They recently fixed their issues with accessing Swiss and Air China awards, and have now fixed one other major frustration I have.
When it comes to booking partner airline award tickets, there's often one confirmation code for the airline with which you book, and another confirmation code for the airline with which you're flying. The latter confirmation code is the one you'll need to select seats, since Aeroplan can't assign you seats on their airline partners.
---

TIPS: Earning Miles & Promos
7 Reasons To Get The Hyatt Card Now
One Month Left To Figure Out A New Admirals Club Access Plan
Amex Drops The Sign-Up Bonus On The Blue Business Plus Card
The Hyatt Card Sign-Up Bonus Is Changing As Of June 29, 2017
Two Weeks Left For Increased Delta Amex Sign-Up Bonuses
Promotion At The Hilton Osaka Bar: The Bigger Your Heels, The Bigger Your Discount
Why Doesn't The Amex Blue Business Plus Have More Amex Offers?
Earn 50 Alaska Miles Per Dollar Spent On Magazines
Flying Southwest Today? Get A Free Drink!
The Amex Platinum Card's Fantastic New International Airline Program
TRICKS: Redeeming Miles
American Adds 24 Hour Free Refunds On Award Tickets
You Can Now Redeem Delta SkyMiles To Pay For Fees & More Types Of Upgrades
Selecting Seats On Aeroplan Awards Just Got Easier
When Do You Get Your First IHG Card Anniversary Free Night Certificate?
Warning: Many Emirates Awards Aren't Bookable With Alaska Miles
TRAVEL With Ben (Lucky)
The Bizarre Reason There Was No Service On My TAP Portugal Flight
Is The Maldives Safe?
SO COOL: I Just Flew In An Old Emirates First Class Seat On An Unmarked A340
Tickets Are Now On Sale For Frequent Traveler University Chicago
The Worst Hotel "Continental Breakfast" I've Had In Years
When The "Sharing" Economy Fails — My Terrible Experience Using Turo
Why Most Bad Airlines Aren't Necessarily Worth Avoiding
Meridiana Business Class: Bad Seats, Good Food, Great Service
Someone Made A Fake Copy Of My Credit Card… Again!
The Least I've Ever Paid (In Cash) For A NYC Hotel Room
REVIEWS & Trip Reports
Review: Lufthansa First Class 747-8 Frankfurt To Los Angeles
Review: London Marriott Park Lane
Review: Hyatt Regency London – The Churchill
Review: BRA Economy Class Avro 100 Gothenburg To Stockholm Bromma
My First Time Flying American's Smallest Mainline Plane
Review: Lufthansa Lounge Paris Airport
NEWS & Updates
Emirates & FlyDubai Likely To Merge Within 18 Months
British Airways May Soon Be Leasing Planes From Qatar Airways
Marriott's CEO Thinks That SPG Loyalists Are "Rabid"
Virgin Atlantic Flying Club Is Making Changes To Their Delta Partnership
Qatar Airways Wants To Buy Up To A 10% Stake In American Airlines
Norwegian Is Adding Direct Flights Between London & Buenos Aires In 2018
CLEAR Is Expanding To LAX — Is It Worth Signing Up?
Wow: Etihad Is Cutting Chauffeur Service For First & Business Class Passengers
A Closer Look At EL AL's New Business Class Seat
Court Bars EL AL From Discriminating Against Women
American Is *Finally* Dropping Their Controversial Uniform Supplier
Here's What American's CEO Told Employees About Qatar Airways' Investment Interest
Lufthansa Announces Which Frankfurt Routes Are Losing The A380
EL AL Takes On Britney Spears' "Toxic"
Azores Airlines Might Have The Worst Business Class I've Ever Flown
Alaska & Qantas Extend Reciprocal Lounge Access Benefits For Elite Members
Uber Is Rolling Out In-App Tipping Throughout The US
Qatar Airways Wins Skytrax 2017 Airline Of The Year Award
International Connections At Chicago O'Hare Just Got Much Easier
Do You Plan On Tipping Through Uber's App?
Finnair Becomes World's First Airline With Majority A350 Long-Haul Fleet
Oneworld Is Adding A Fifth Daily Flight Between Los Angeles & London This Winter
Australia Eliminates Outgoing Passenger Cards As Of July 1, 2017
United Will Sell Uno Deep Dish Pizza In Economy… Yay?
Ridiculous: United Doesn't Let Basic Economy Passengers Check-In Online
Airbus A320 Cabins Are Getting Sexier In 2020
Scoring A Deal On Delta's New A350 Business Class Suite
American Jailed In North Korea Dies After Returning To The US In A Coma
Qatar Airways' New Ad Is Sort Of Brilliant But Totally Hypocritical
Surprising: Delta Premium Economy Passengers Get First Class On Connecting Flights
---
I hope everyone has a great rest of the weekend!