Last week I wrote about how Lufthansa is moving five A380s from their mega-hub in Frankfurt to their secondary hub in Munich. This is a big step for the airline. Five A380s is a small fleet and a considerable investment in Munich Airport.
The A380 will operate daily flights from Munich to Hong Kong, Beijing and Los Angeles. I asked which routes you thought would lose A380 service as a consequence of this, and many responded with Delhi. Well, Lufthansa just updated their summer 2018 schedule, which shows several changes from Frankfurt. Namely, Hong Kong, Beijing, Los Angeles, and even Seoul will all lose A380 service, as the first three are transferred to Munich.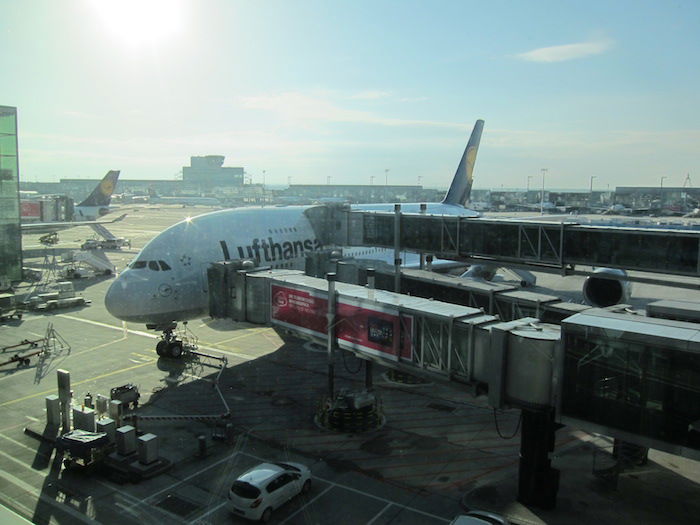 I'm quite surprised by this announcement. Los Angeles is a flagship route for Lufthansa and eliminating A380 service from their main hub is a shame. In the summer, Lufthansa operates this route twice daily, but I'm curious to see what happens in the winter schedule. Instead, these flights will be served by A340-600s from Frankfurt.
On the other hand, I can see why Lufthansa would make this change. Firstly, they have a stunning, newly build satellite terminal in Munich, which is currently operating under capacity.
In addition, I would imagine they've analyzed their top connecting cities onto these A380 destinations, and decided they're in a better position offering these routes from Munich. Since their operations aren't as large there, connecting should be easier and faster. During peak hours of 10:00am and 5:00pm, Frankfurt tends to be quite the zoo, so a reduction of ~ 800 seats per day should help to slightly alleviate that pressure.
Overall, this means there won't be more capacity to any of these destinations. The A340-600s that served these routes will move to Frankfurt and vice versa. I tend to think it's harder to find award availability through Munich than Frankfurt since most short-haul flights are served by smaller aircraft though.
What do you make of this change? Will you be affected by the elimination of A380 service to these destinations from Frankfurt?