In addition to the great rewards they offer, one of the other awesome benefits of credit cards is the purchase protection you get. Using a credit card is the most risk free way to make a purchase. You can get robbed of cash, someone can steal info from a check, etc. Meanwhile if your credit card is compromised, the card issuer won't hold you liable for the charges, assuming you report them (and on top of that you can dispute a charge after the fact, if the seller doesn't hold up their end of the bargain).
Personally I'm not someone who is overly protective of my credit cards. I know plenty of people who are terrified of ever giving out their credit card information online, but at the same time have no issue using cards for in-person transactions, where your card is often out of sight for minutes at a time, and the information can easily be compromised.
Despite me not being paranoid about credit card security, prior to yesterday I only had one case of credit card fraud. That's despite over a decade of heavy credit card use in dozens and dozens of countries.
Well, yesterday I had my second case of credit card fraud ever. I decided to go to bed at around 3PM, and slept for almost 15 hours (well, I woke up a few times, but I was really tired — my gosh do I feel amazing today). When I woke up I saw that I had a few texts from Chase.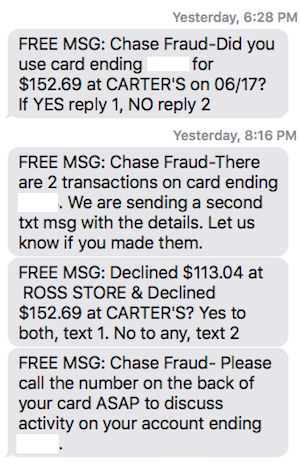 Those merchants didn't sound familiar to me, so I further looked at my online statement, and also saw a couple of pending transactions that did go through, that weren't mine. Specifically, a $37.78 purchase from "UA Berkeley 7" (which seems to be a movie theater in Berkeley, California), and a $26.86 purchase at "Togo's Restaurant," a chain restaurant in the same area.

I had also received an email from Chase.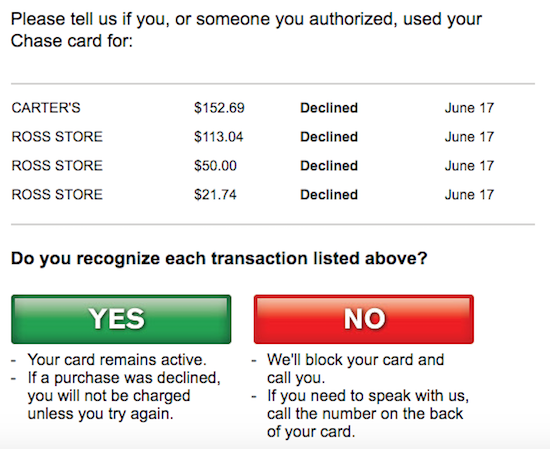 This was almost identical to my first case of credit card fraud, which happened almost two years ago to the day.
I was surprised by the type of fraud here. Prior to my first case of credit card fraud, I had assumed that most fraud happens in the form of them either physically having your card, or in the form of them having your card info and making online purchases.
However, as I learned last time, a common type of credit card fraud is that they have your info and then create "fake" cards that they use for transactions. Personally I find this all a bit puzzling. Maybe it's just me, but if you're going to go through the effort of making a fake card, you'd think that you'd aim higher than a purchase at a sandwich shop and movie theater? Ultimately it looks like they tried to make a purchase at Ross and Carter's as well, but that was declined. But I'm surprised they didn't try larger transactions.
I'm also a bit puzzled by this because I thought that the introduction of chip readers in credit card terminals mitigated the risk of this type of fraud. I'm not sure if these merchants don't have chip readers, or what…
But that's the beauty of credit cards. I phoned up Chase, they went over all my recent transactions to confirm which were mine and which weren't, and said they'd send me a new card within a couple of days (which is a bit problematic, given that my travel schedule at the moment, though fortunately I have no shortage of credit cards). 😉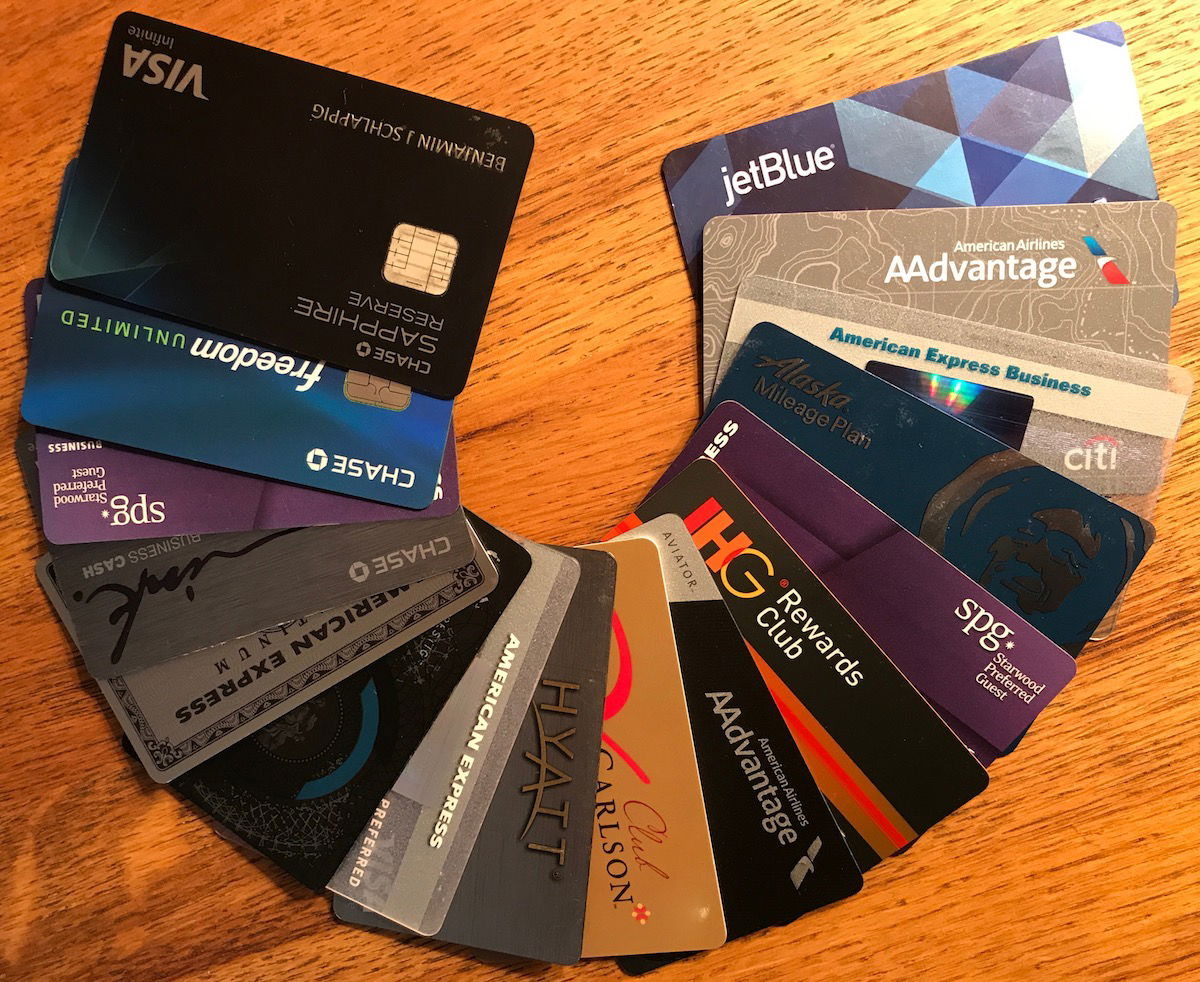 Bottom line
It's interesting that the only two times I've dealt with credit card fraud have been similar situations, where my card was seemingly recreated and used for in-person transactions. This seems to be quite common, though in the past I didn't even know this was a thing. Ultimately this is the beauty of credit cards, though — I'm not "out of pocket" anything here.
The only slightly annoyance is that my card number is changing. That's annoying both because I have some recurring payments set up, and also because I had the number memorized. Oh well. 😉
Has anyone else faced this kind of credit card fraud lately?