According to recent data, the most expensive hotel markets in the US are Boston, New York, and San Francisco. Usually I'm thrilled if I can get at least a mediocre deal in one of these cities, and often I'll just redeem points.
I've certainly gotten some reasonable deals in the city when paying cash. For example, I've booked the Andaz Wall Street on weekends for ~$200 per night, which I consider to be a great deal for NYC… though Wall Street isn't the most exciting place to stay on a weekend. 😉
I spent last night in NYC, and was looking at the various Hyatt and Starwood options just a couple of days before my stay. I saw some of the lowest rates I've ever seen. Contrary to what many people might think, weekends in NYC in the summer are typically cheap, and not expensive, since most people leave town.
However, I don't think I've ever seen NYC rates for as low as I saw for last night. I ended up booking the Hyatt Herald Square for $117 for the night. I don't think I've ever seen a Hyatt or Starwood option in NYC for that little, let alone one of the full service properties.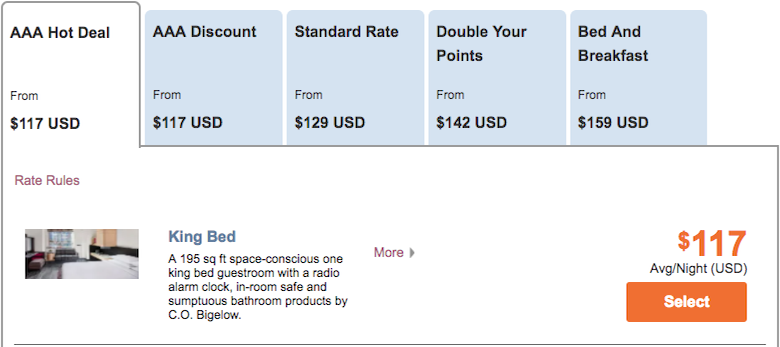 I've reviewed the Hyatt Herald Square before, and as I noted, the rooms at the hotel are really small, around 200 square feet. So the rooms are the smallest of any NYC Hyatt hotel, and the prices usually reflect that (last time I paid only marginally more, though that was shortly after the hotel opened). However, when I'm alone I love a small room, given how paranoid I otherwise am (whenever I return to my room I check under the bed, in the closets, etc., and since the Hyatt Herald Square's rooms don't have any closets, that's less of a concern). 😉
It was such a comfortable environment that I slept for about 15 hours, and only woke up a few times. It has been months since I've slept that well.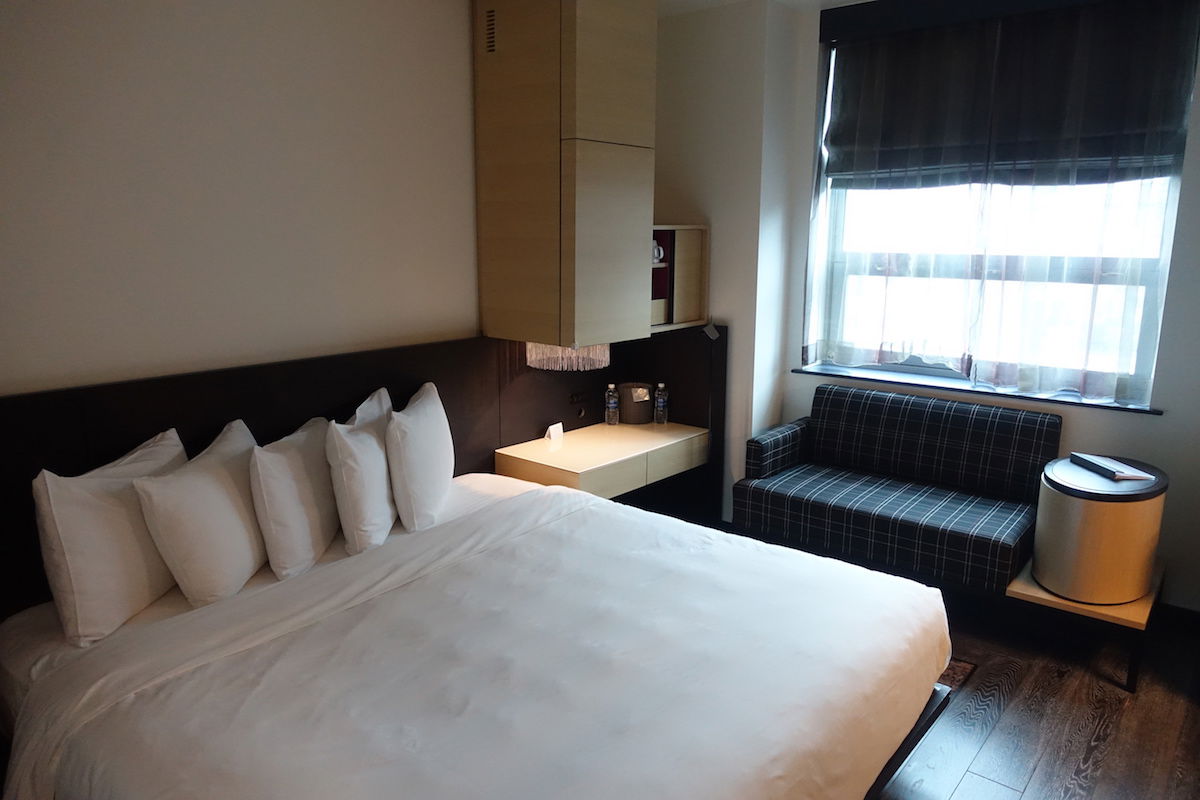 The breakfast they give Globalists is great as well — you can choose a starter and a main, so I went with greek yogurt with berries to start (I didn't realize it would be doused in syrup as well… oops), and then I had eggs with avocado as the main.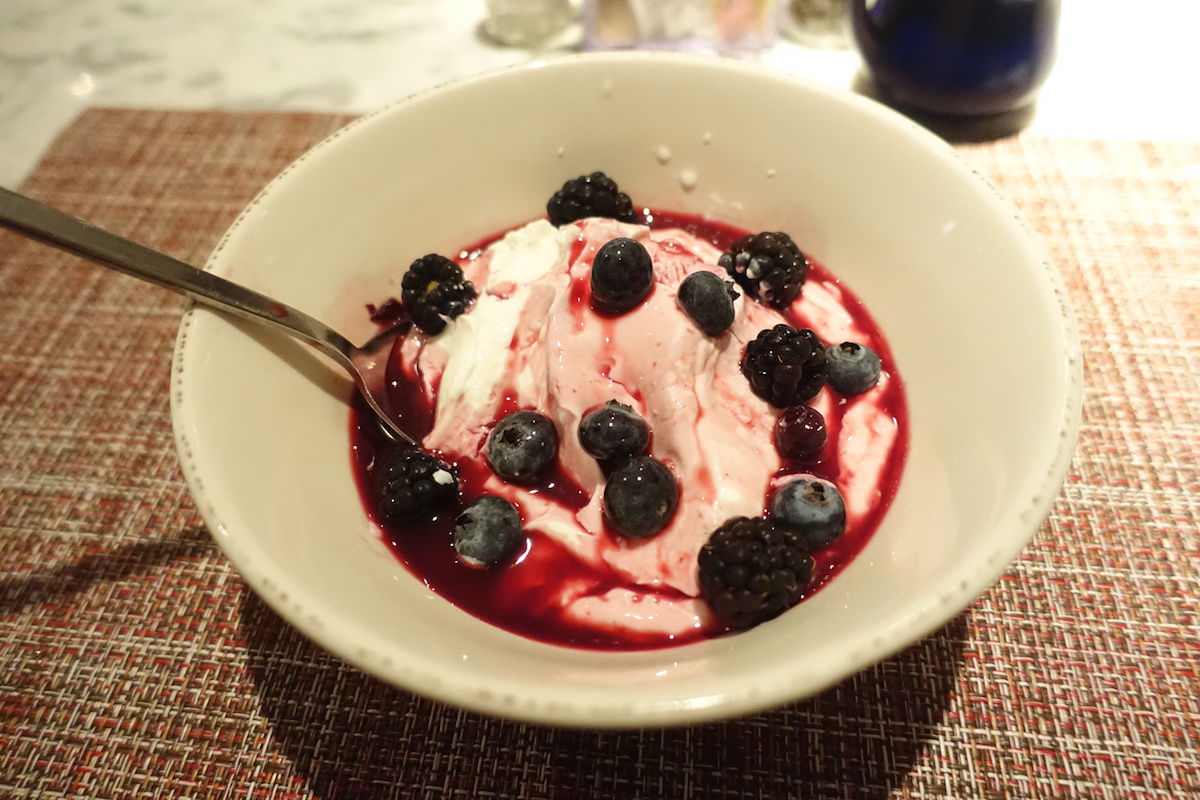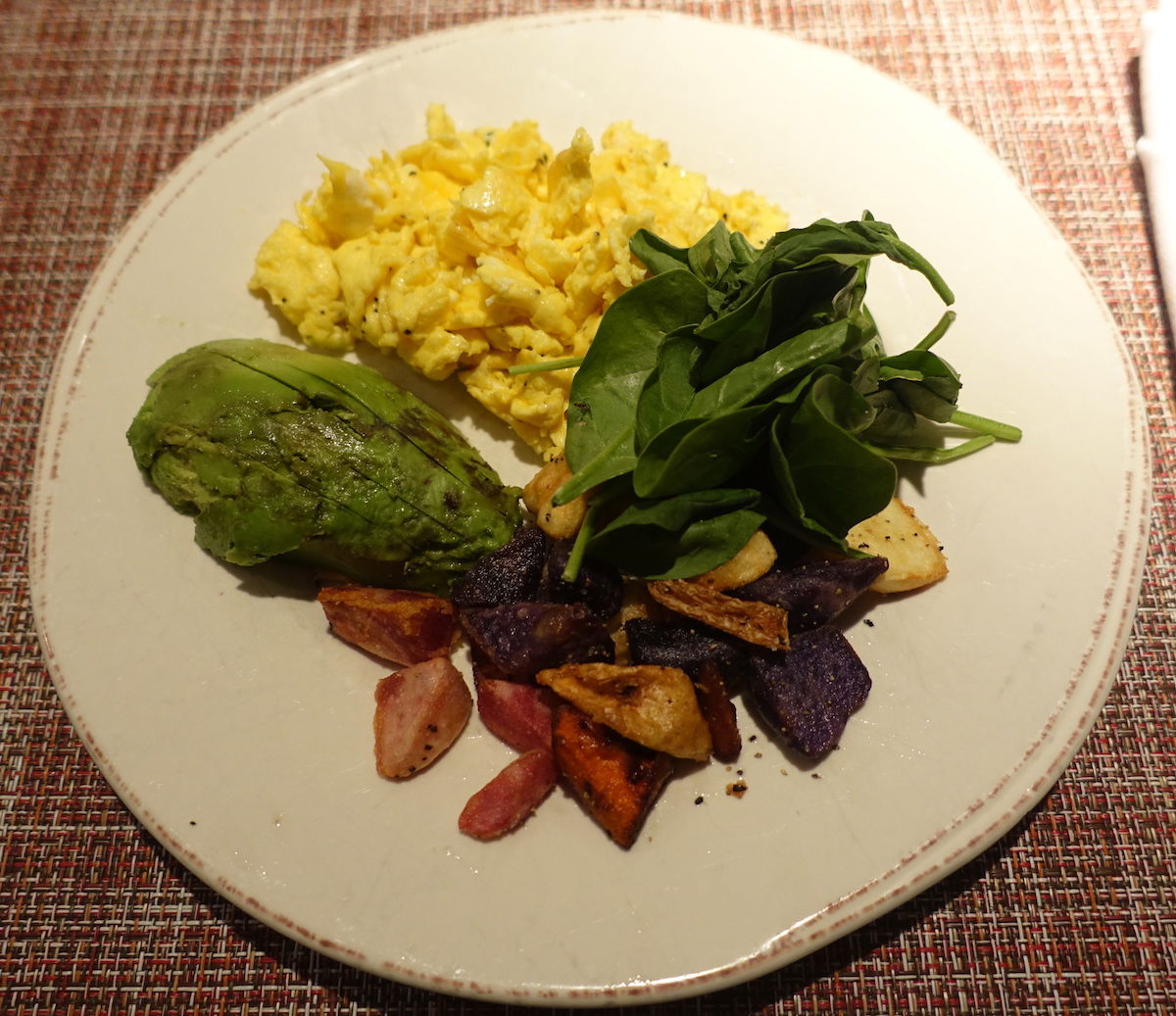 Sometimes there's a thrill in getting a good deal, and that's exactly what I felt here. $117 for a night in NYC is pretty tough to beat.
What's the best deal you've ever scored on a NYC hotel?