The Maldives is one of the most peaceful, unspoiled, and all around gorgeous places I've ever been. There's something special about so many of the resorts being on private islands, which gives you a level of privacy you don't find in many other places.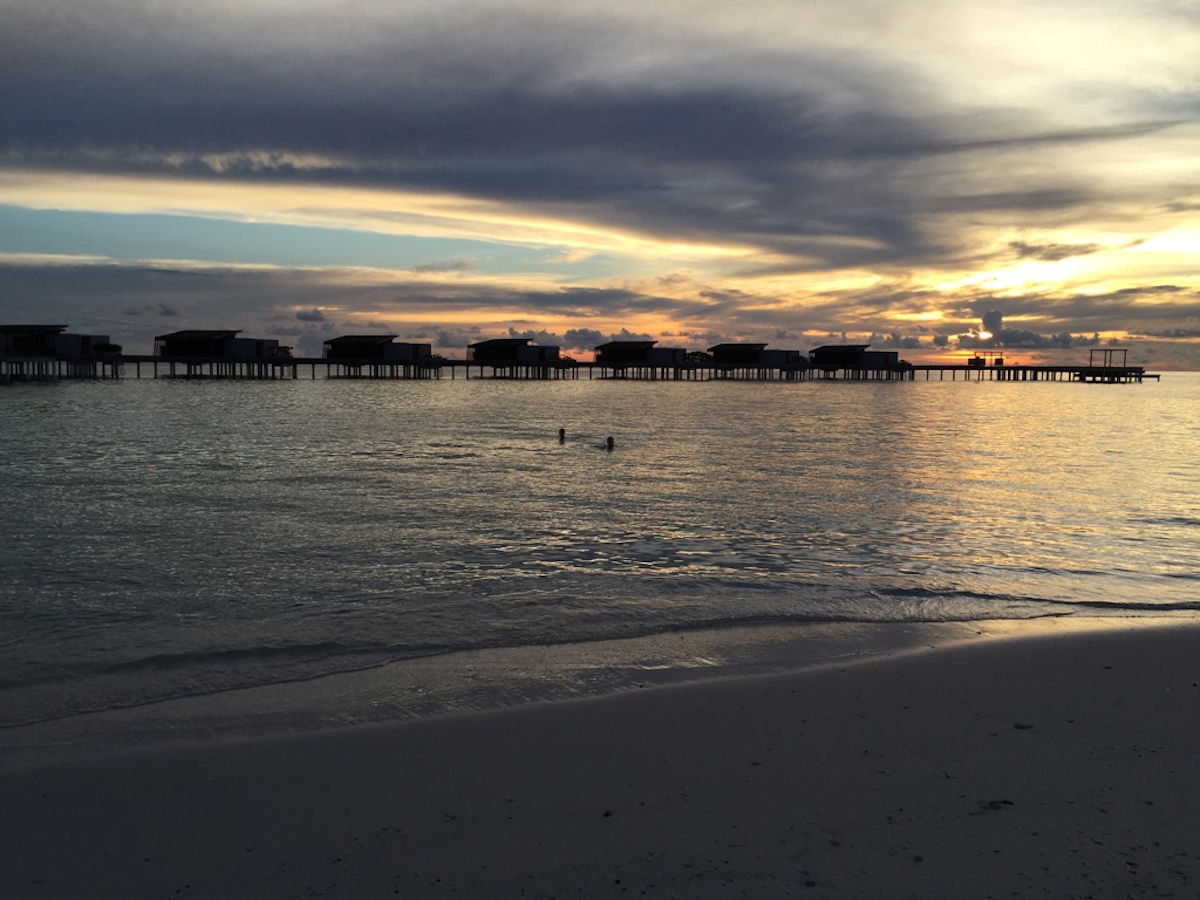 The New York Times ran an article a few days ago about the Maldives, entitled "Maldives, Tourist Haven, Casts Wary Eye on Growing Islamic Radicalism." It's about a liberal blogger who was killed in April, and also makes reference to how a few years back a secular journalist was abducted, and he still hasn't been found.
But there's a bigger theme to the article. It references how the Maldives supplies the world's highest per capita number of foreign fighters to extremist outfits in Syria and Iraq. Now, admittedly this is largely due to how small the population of the Maldives is — there are only roughly 400,000 residents.
But for me the takeaway is something that has crossed my mind every time I've visited the Maldives. Due to the layout of the Maldives, it's highly susceptible to terrorism. Per the article:
Last year, two resorts were robbed by groups of masked intruders, and security guards were tied up. Robberies at resorts are rare. But Ismail Ali, a police spokesman, said in an interview with The Maldives Independent that when they do happen, they are often inside jobs. Gaining access to most of the islands, he added, is relatively simple.

"Most of the resorts have one official access point. There are security posts set up to monitor who comes on and off the island," he said. "But like any island, it's fairly easy to enter from other sides as well."

The tourism industry has mostly remained off limits as a target for terrorism, but security experts say many resorts are ill equipped to fend off an attack on par with those that have occurred in places like Tunisia and Bali, Indonesia.
I'd like to think I'm not someone who travels in fear (well, other than my perfectly rational fear of monsters under my hotel bed). When my time comes my time comes, and that's that. However, in the back of my mind I can't help but think how easy it would be to take over one of these islands, and what a symbolic target this could be for terrorist groups, given how luxurious of a destination the Maldives is. I can't think of many places that are more exposed and less prepared for such a situation.
The Maldives is such a special place, and I hope nothing like this ever happens. So while I think this is a very real possibility (as is an attack happening in New York, London, Paris, etc.), personally I'll keep living my life, and would have no qualms traveling to the Maldives.
I'm curious what you guys think — are you at all concerned about how well the Maldives is set up to handle any sort of a terrorist attack?