While Aeroplan's days are numbered, at least they're slowly starting to make some minor improvements. They recently fixed their issues with accessing Swiss and Air China awards, and have now fixed one other major frustration I have.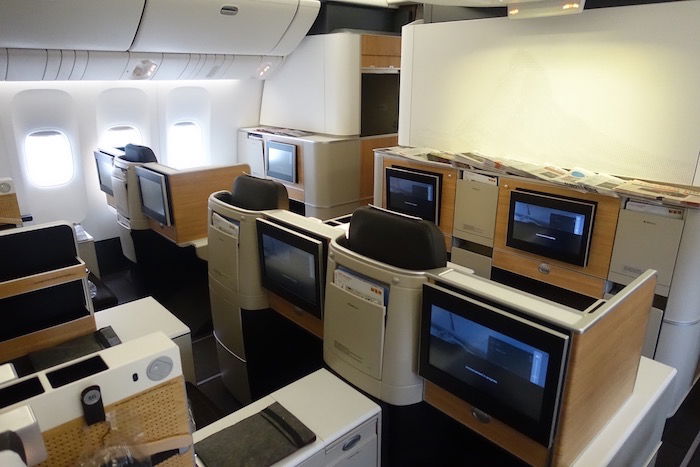 You can once again redeem Aeroplan miles for travel on Swiss
When it comes to booking partner airline award tickets, there's often one confirmation code for the airline with which you book, and another confirmation code for the airline with which you're flying. The latter confirmation code is the one you'll need to select seats, since Aeroplan can't assign you seats on their airline partners.
If you're booking an award ticket by phone, the Aeroplan agent can typically give you the partner airline confirmation number. However, when booking award tickets online, you can only see the Aeroplan confirmation code. If you wanted the confirmation code of the airline with which you're flying you'd either have to phone up Aeroplan or the airline operating the flight. This can often only be done during limited hours, and can require quite some hold time as well.
The good news is that Aeroplan has finally come up with a solution here, which is long overdue. You can now see your partner airline confirmation numbers directly on Aeroplan's website.
To access them, log into your Aeroplan account with your account number and password, and then on the very left click on "Manage Your Rewards." On the next page you should see a list of the awards you have booked.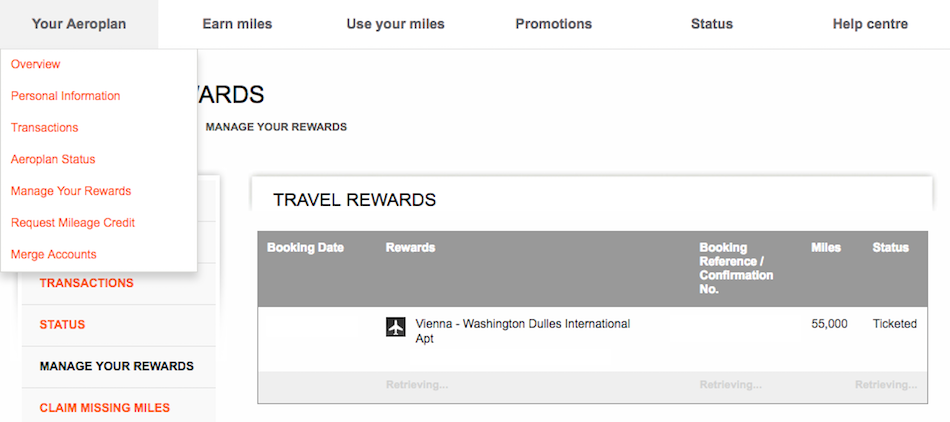 Click on the itinerary you want, and then on the next page you should see a "Seat Selection" button.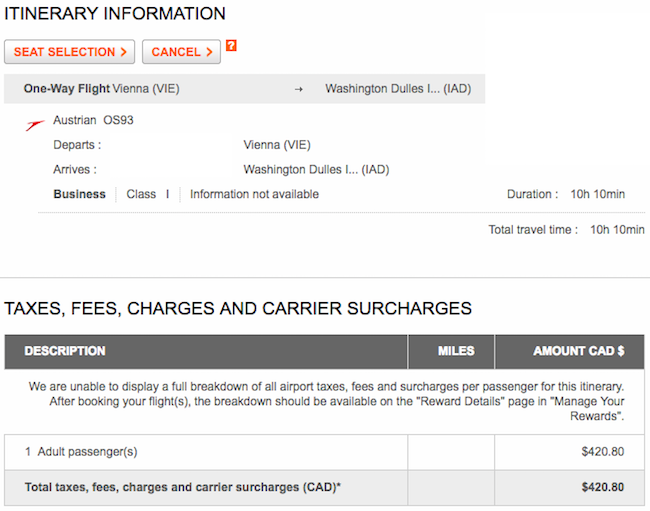 Once you click that, you'll be brought to a page with the partner airline confirmation number. This is awesome, since you can then either go to the website of the partner airline to select seats, or otherwise call the airline with that code directly.

It was a no brainer for Aeroplan to finally get this fixed, given that their phone lines were presumably being clogged up by people calling in to get these numbers. This saves Aeroplan agents and customers time, and alleviates one frustrating aspect of booking award tickets with the program.
(Tip of the hat to Don't Call The Airline)