There's no denying that the Gulf carriers are under an immense amount of financial pressure, and we've seen a bunch of cutbacks. Their respective governments don't have unlimited money, so these airlines are having to make changes in hopes of becoming independently sustainable long-term.
Etihad has probably been doing the most cost cutting of the "big three" Gulf carriers, and they've just announced their latest cost cutting initiative, which they claim is "based on customer feedback."
Etihad is cutting complimentary chauffeur service
Etihad will be discontinuing complimentary chauffeur service globally for first & business class passengers as of July 3, 2017, with the exception of their Abu Dhabi hub. Previously most first & business class passengers received complimentary chauffeur service on arrival and departure, though clearly the airline weren't getting much of a return on that investment.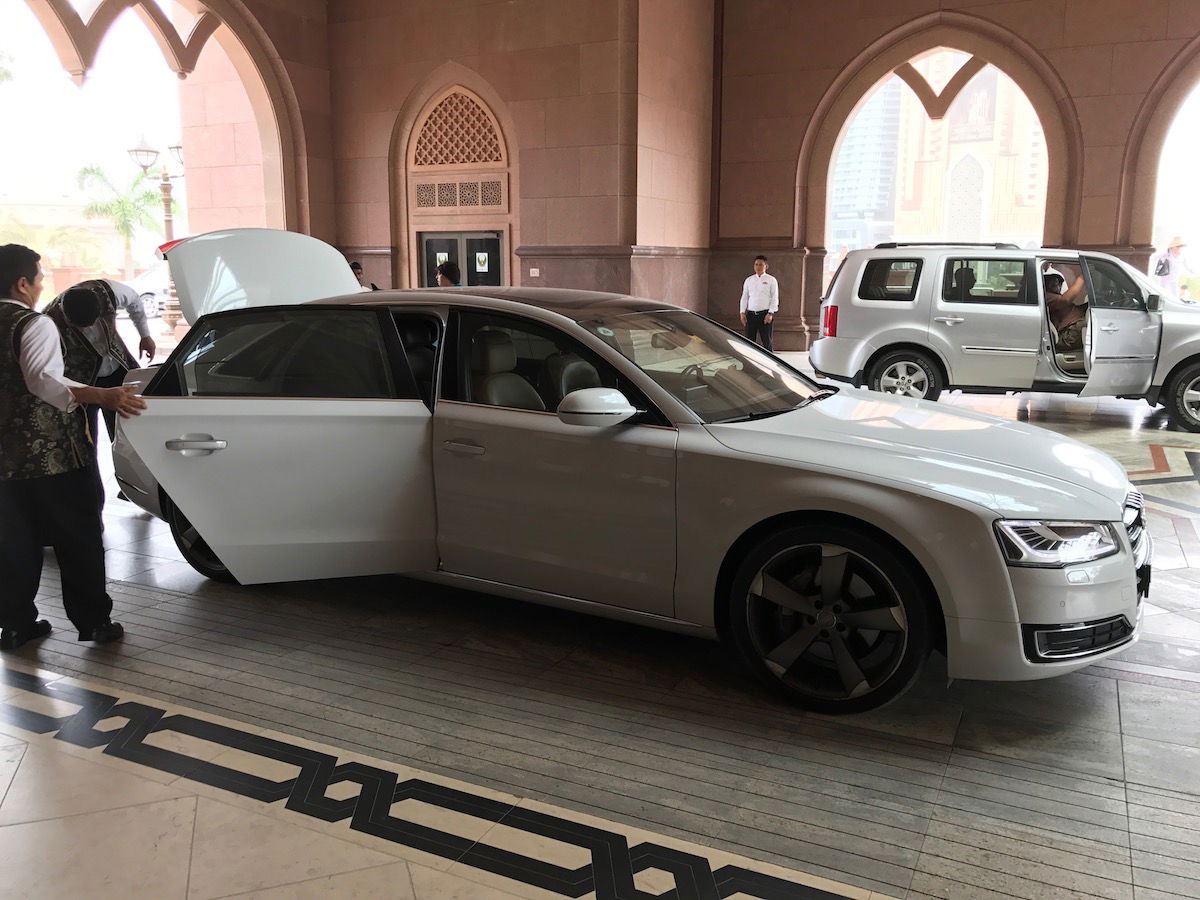 Etihad Residence chauffeur drive in Abu Dhabi
Etihad will continue to offer complimentary chauffeur service on arrival and departure for passengers traveling in the Residence, though aside from that, complimentary chauffeur service will only be available in Abu Dhabi. Etihad will be replacing this with "a paid option at specially negotiated rates in all other cities," which will also be available to economy passengers. Furthermore, Etihad Guest members will be able to accrue miles on their chauffeur bookings. I haven't seen the new prices published yet, though I suspect they won't be that compelling, and certainly not better than Uber in markets where it's available.
First & business class tickets issued prior to July 3, 2017, will have the chauffeur service honored, though tickets issued after that date are subject to the new rules.
Here's how Mohammad Al Bulooki, Etihad's Executive Vice President of Commercial, justifies these changes:
"Etihad Airways is constantly looking at ways to improve its value proposition for guests, focusing on the service elements that are most important to them. This change is being put in place as the airline looks to evolve its product proposition while continuing to match individual customer requirements. Following a review, the chauffeur services we offer will be amended globally, with the exception of Abu Dhabi, where there are a high number of users of the service.

"Many customers prefer to make their own ground transportation arrangements. The decision by Etihad Airways to change its offering has been taken to provide increased choice and to ensure fares remain as low and as competitive as possible, while retaining best-in-class service for all guests, in all cabins."
This isn't the first cut that Etihad has made to their chauffeur service. Last August Etihad cut complimentary chauffeur service for first & business class passengers on partner award tickets.
Etihad is expanding purchased lounge access
Last month I wrote about how Etihad began selling access to their Abu Dhabi first class lounge, clearly in an effort to boost ancillary revenue.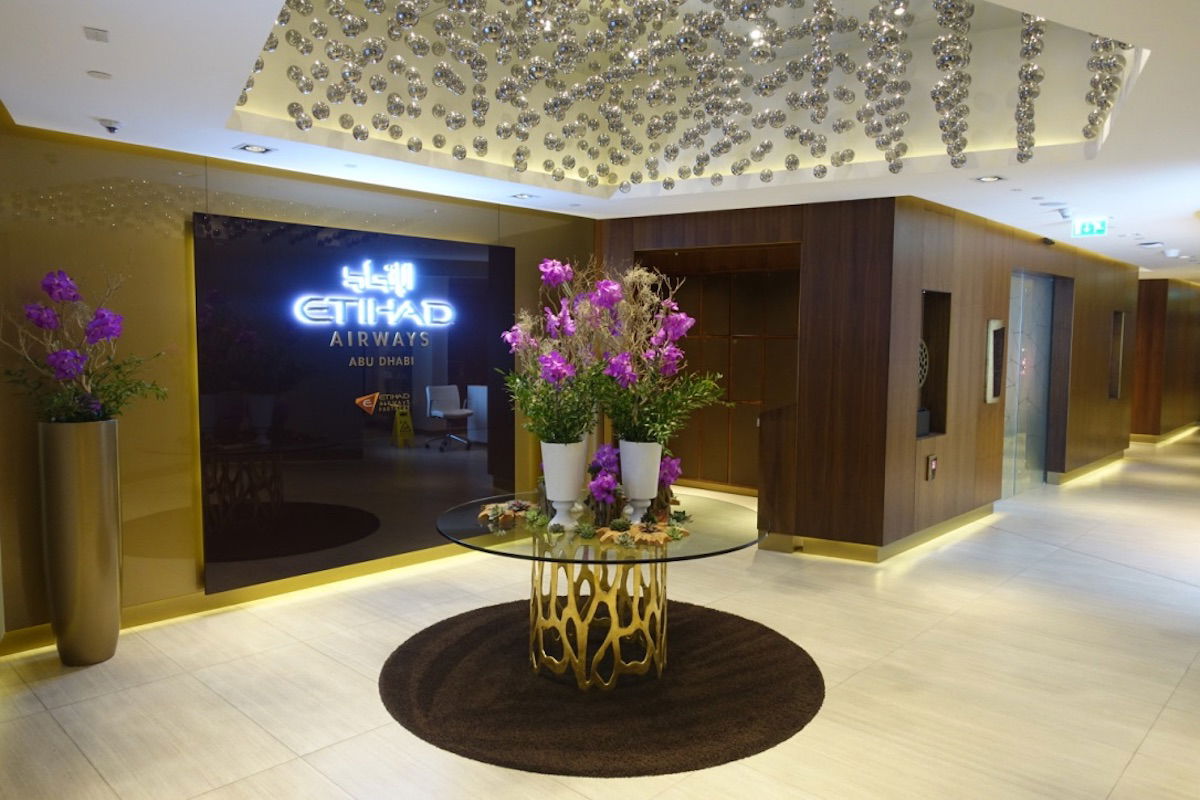 Etihad First Class Lounge Abu Dhabi
Etihad has now announced that all Etihad passengers can buy access to all of their lounges globally:
"On the ground, premium class guests can enjoy free access to Etihad Airways' collection of outstanding lounges. By offering paid access to Economy Class guests, these signature lounges can now be enjoyed by all who desire to experience our award-winning facilities."
Etihad has been doing a lot of cost cutting in their lounges, as I recently outlined. While their lounges are physically beautiful, the food and drink selection has been cut back significantly in some cases. I can't blame them for this move, really.
Etihad will let you pay to have an empty seat next to you
In a further effort to boost revenue, Etihad is introducing a new "Neighbour-Free Seat" option in economy. Guests can bid to have up to three empty seats next to them, and that will be confirmed up to 30 hours before departure. This is a smart concept in general, though I do wonder a bit about the logistics:
It may be tough for other passengers to understand that they can't move to one of those seats, given that it's empty
Some passengers who bid on empty seats may feel resentful when they realize a flight is mostly empty, though I don't see anything wrong with that; you're paying for the certainty of the empty seat near you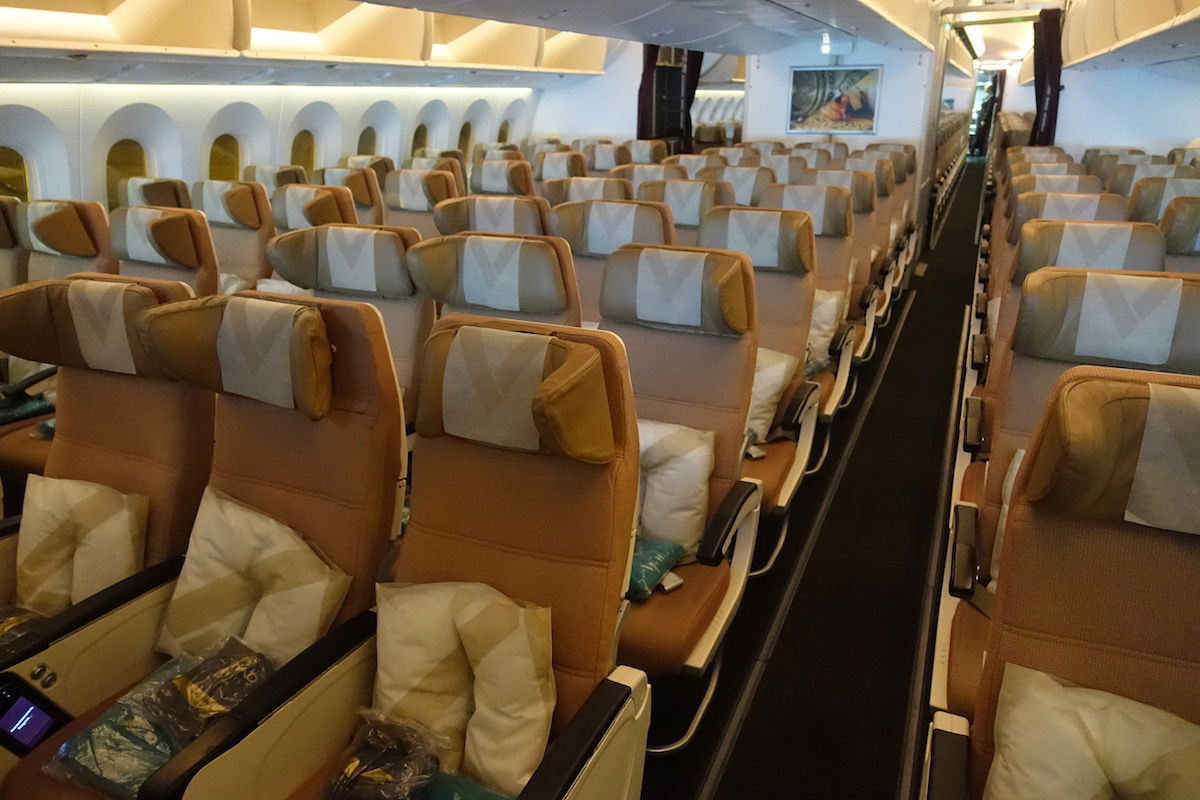 You can soon bid to have an empty seat next to you in Etihad economy
Bottom line
This is just the next step in a big cost cutting trend at the Gulf carriers. Am I happy to see these changes? Of course not. But at the same time, I am happy to see the Gulf carriers headed in a more sustainable direction, where they might actually be around long term.
The Gulf carriers typically have among the lowest pricing in business class, so I doubt they were getting much of a revenue premium for the chauffeur service. Most business travelers can also expense airport transfers, so I can see why they cut this. Again, I don't like to see it, but I also can't blame them.
I'll be curious to see if Emirates follows…
What do you make of Etihad's latest changes?