As I wrote about earlier, Uber is in the process of rolling out in-app tipping. As of today, in-app tipping is possible in Houston, Minneapolis, and Seattle, and by the end of July it will be possible in all US markets.
There's no denying that over time many drivers have begun expecting tips, and it has been a contentious topic, as some drivers have started giving bad ratings to passengers who don't tip.
With today's announcement, I'm sure I'm not the only one who is curious about the logistics of Uber's new tipping feature. Is the expectations that everyone will tip, or is it merely being added as an option that some can take advantage of, if they feel so inclined?
Fortunately Uber has published a handy page about this for their drivers, which gives us some good insight into what we can expect.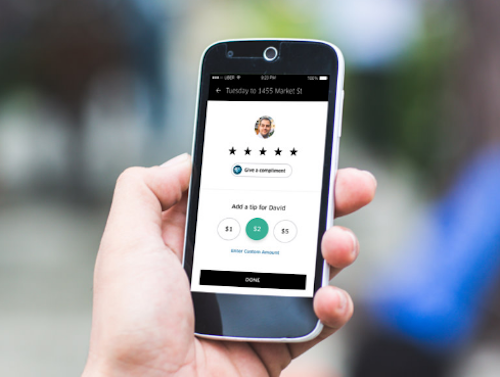 First of all, here's how Uber describes the new tipping functionality: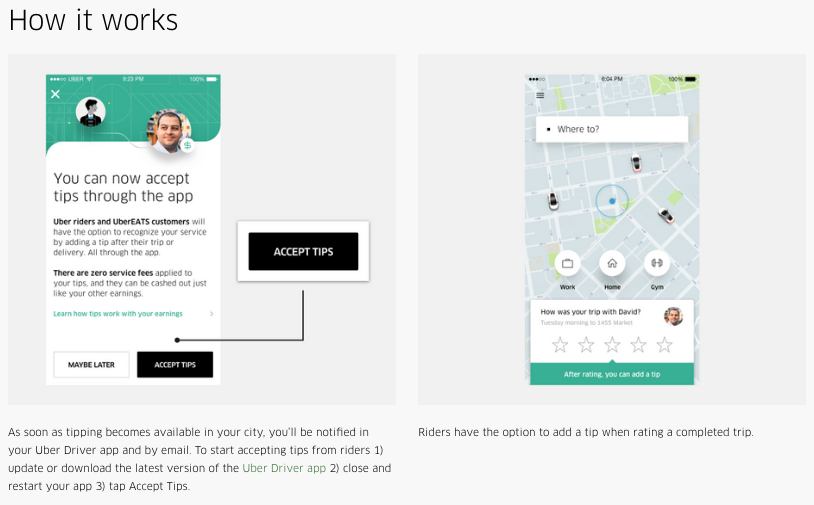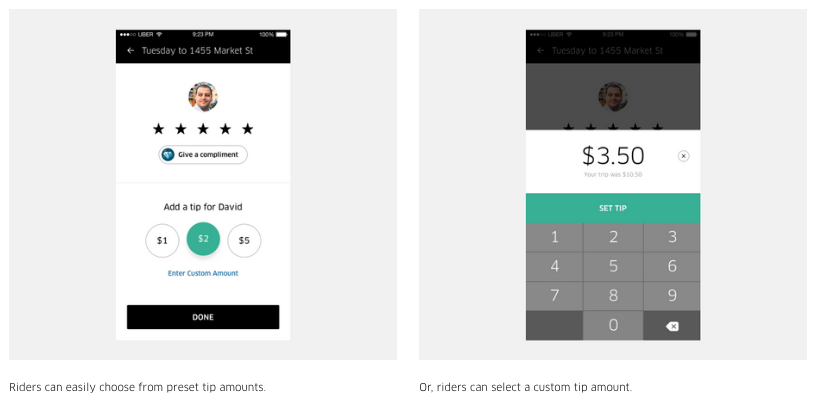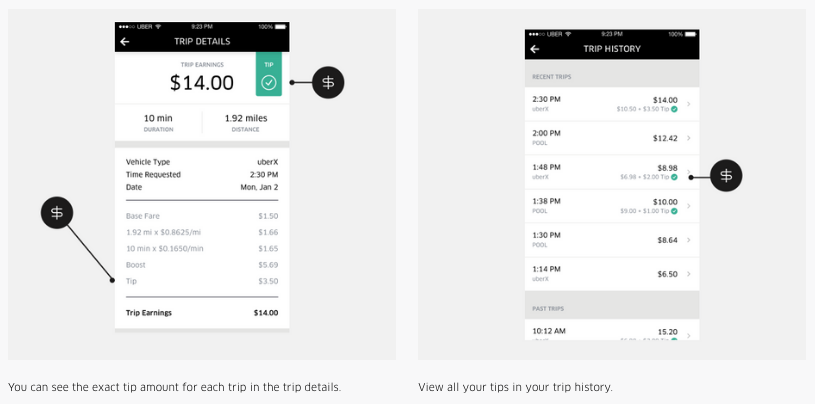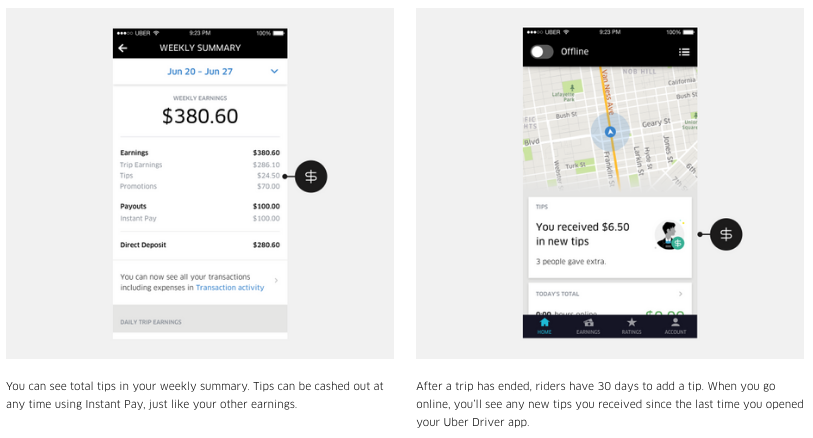 Here are the key points I notice:
Drivers will have to opt-in to accepting tips
Riders will be given the option to tip a driver after they rate them, up to 30 days after a ride
Riders can choose to add a $1, $2, or $5 tip, or add a custom tip amount with an extra click
Tips aren't anonymous; drivers can see exactly which tip was left with which ride, though they won't be able to see the rider's name or photo after the fact
The driver gets the entire tip, as Uber doesn't take a cut on it
As far as expectations go, the FAQs state that passengers aren't required to provide a tip, which shouldn't come as much of a surprise
I have three main takeaways here.
The first is that tipping will be pretty strongly encouraged, given that it's a one-step process. It's not that you have to click to another page to decide how much to tip, but rather the page will automatically pop up.
Second of all, I find it a bit odd that they're suggesting $1, $2, or $5 as the tip amount, rather than basing it on a percentage of the fare. That's interesting in terms of creating expectations, since you'd think they'd make it 10%, 15%, or 20%, for example, rather than a flat amount that doesn't take into account the fare.
Lastly, this should hopefully bring an end to drivers leaving bad ratings for passengers who don't tip. You have 30 days to leave a tip, though the driver has to rate you right away, before they can accept another ride. So a driver won't really know whether or not you'll tip them right away, which is good for those who have been penalized.
Will this new in-app tipping feature change whether or not you tip Uber drivers?