I just finished up an Azores Airlines itinerary from Boston to Ponta Delgada to Lisbon. My inner avgeek was probably the most excited about this itinerary given that the flight from Boston to Ponta Delgada was operated by an A310, which is a rare treat on a transatlantic flight nowadays. Don't get me wrong, there's nothing nice about this plane, though there's something enjoyable about stepping back in time.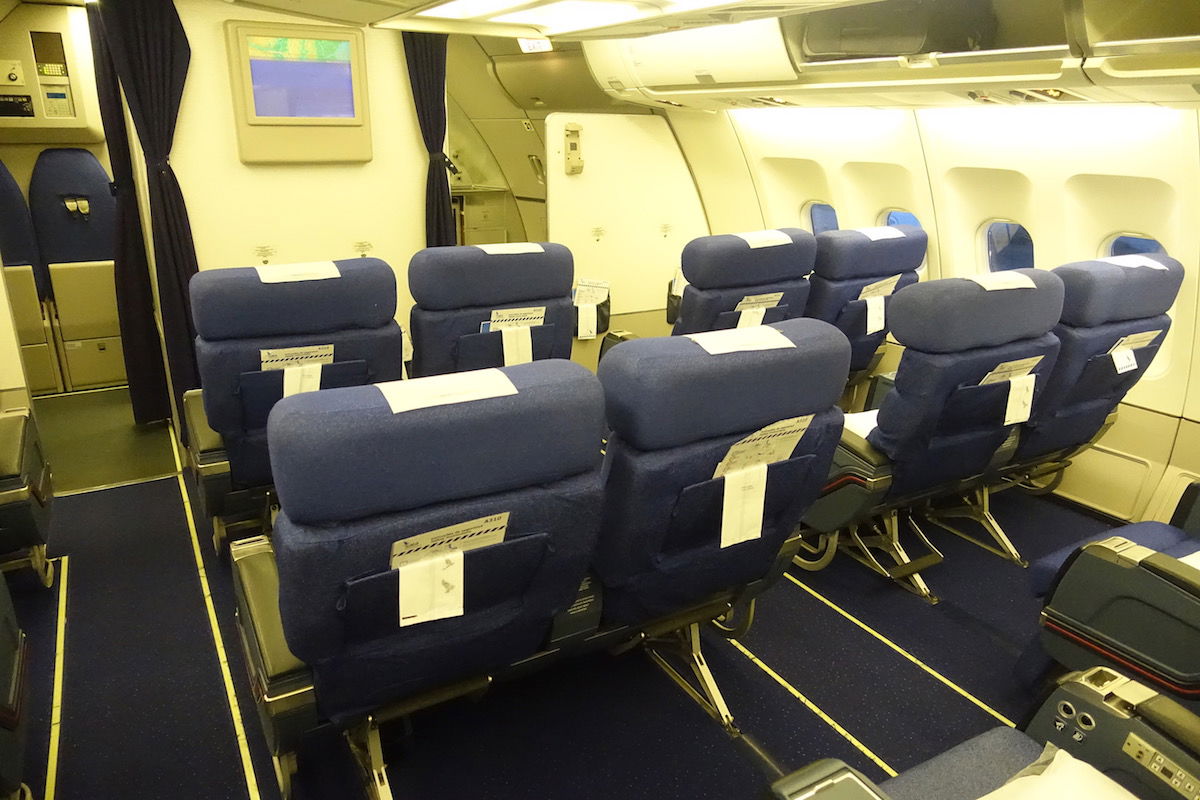 Well, earlier today I flew from Ponta Delgada to Lisbon on Azores Airlines, though unlike the previous flight, this one would be operated by a leased A340. You see, at the moment Azores Airlines is leasing a plane from HiFly, which is a company that wet leases planes to various airlines (wet-leasing means that they supply not just the plane, but also the crew). I've written about how HiFly has operated flights on behalf of La Compagnie and Finnair in the past, just to give a couple of examples.
This is typically intended as a short term solution for when airlines need additional planes, either due to increased demand, maintenance needs of existing planes, etc.
This had to be one of the coolest flights ever!!
Our HiFly plane was a former Emirates A340-300. It started flying for Singapore Airlines in 1997, and then from 2004 until 2012 it flew for Emirates, and then finally in 2013 HiFly took over the plane.
The plane is just white on the outside, with no logos or anything, which is pretty badass.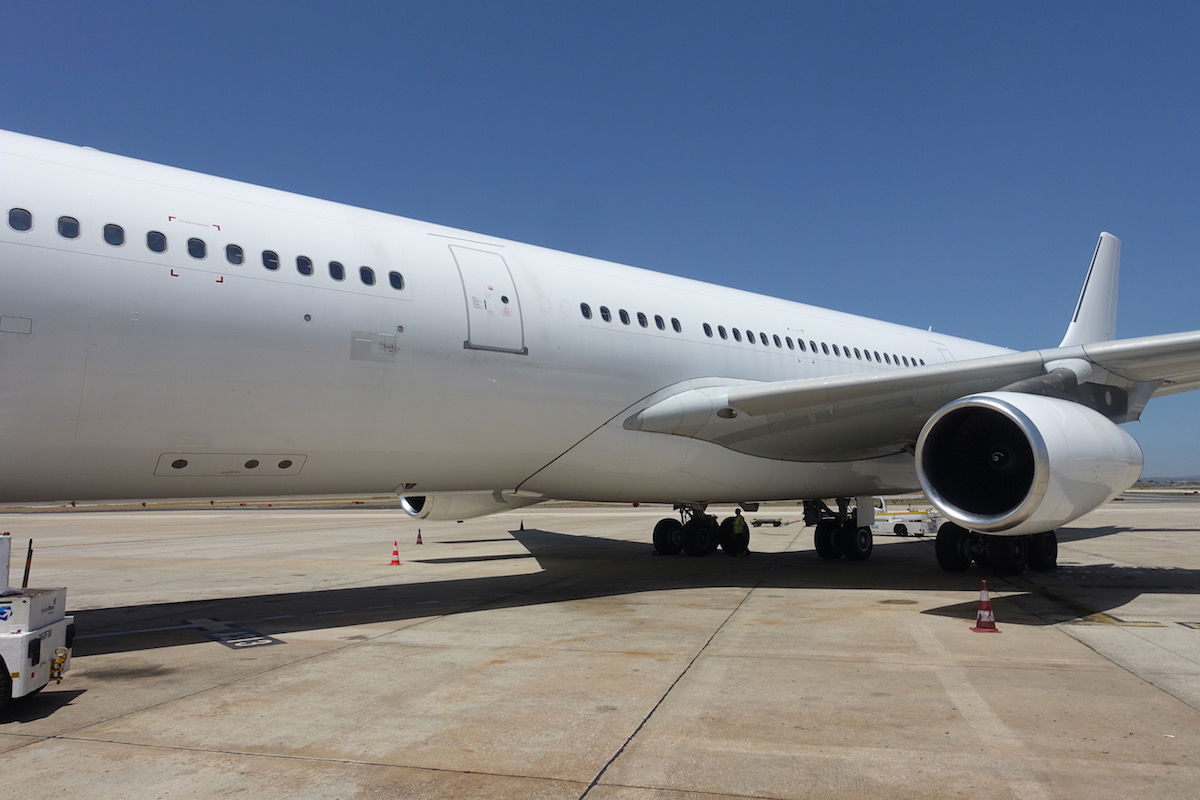 However, the coolest part was that nothing about the interior has changed. It was obvious that this was an Emirates plane based on the amount of faux wood used in the seats, around the windows, etc. Since Azores Airlines doesn't sell first class, we were able to request the first class seats at no additional cost at check-in.
The plane was so damn cool. First class was in a 2-2-2 configuration, with a total of two rows.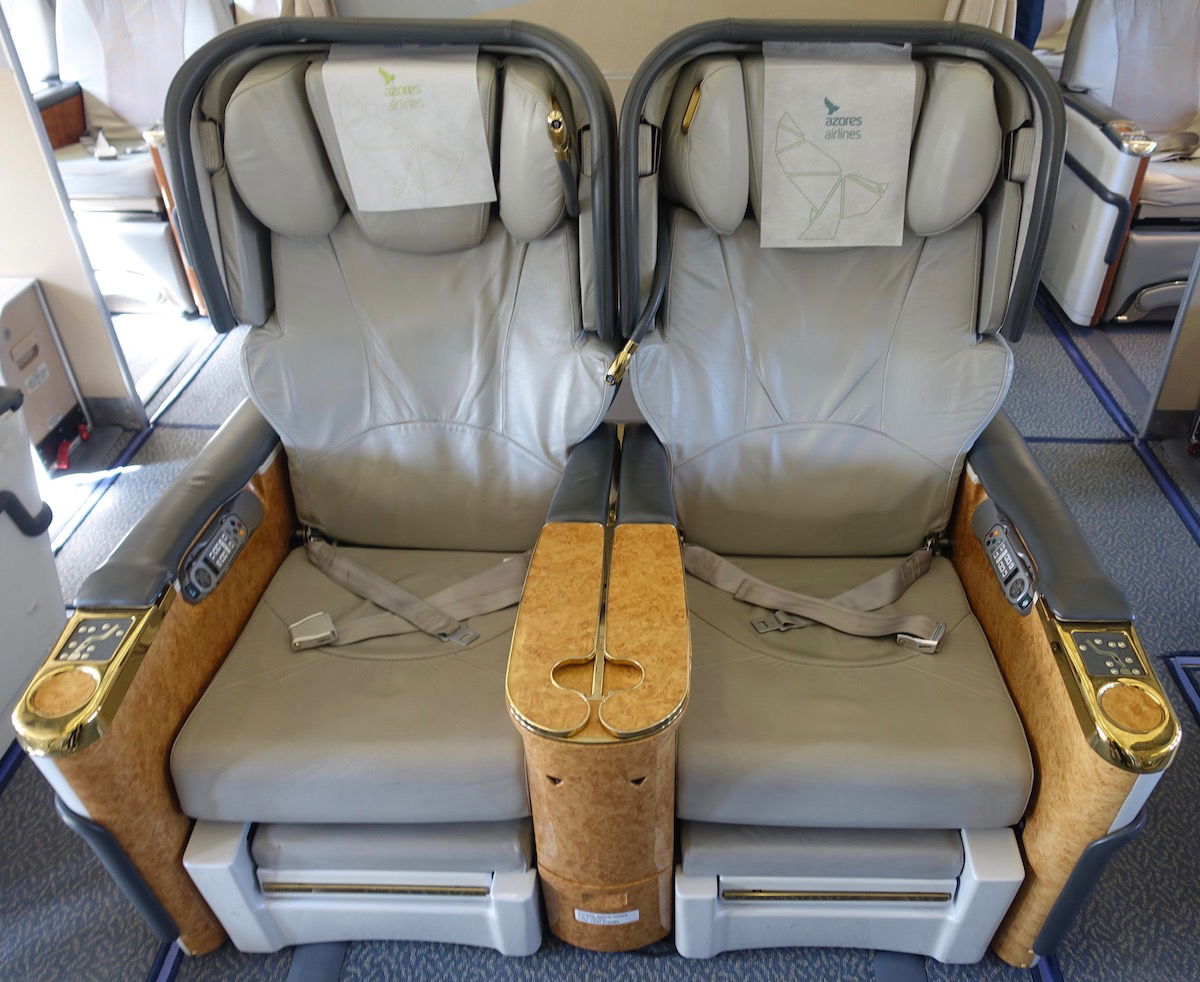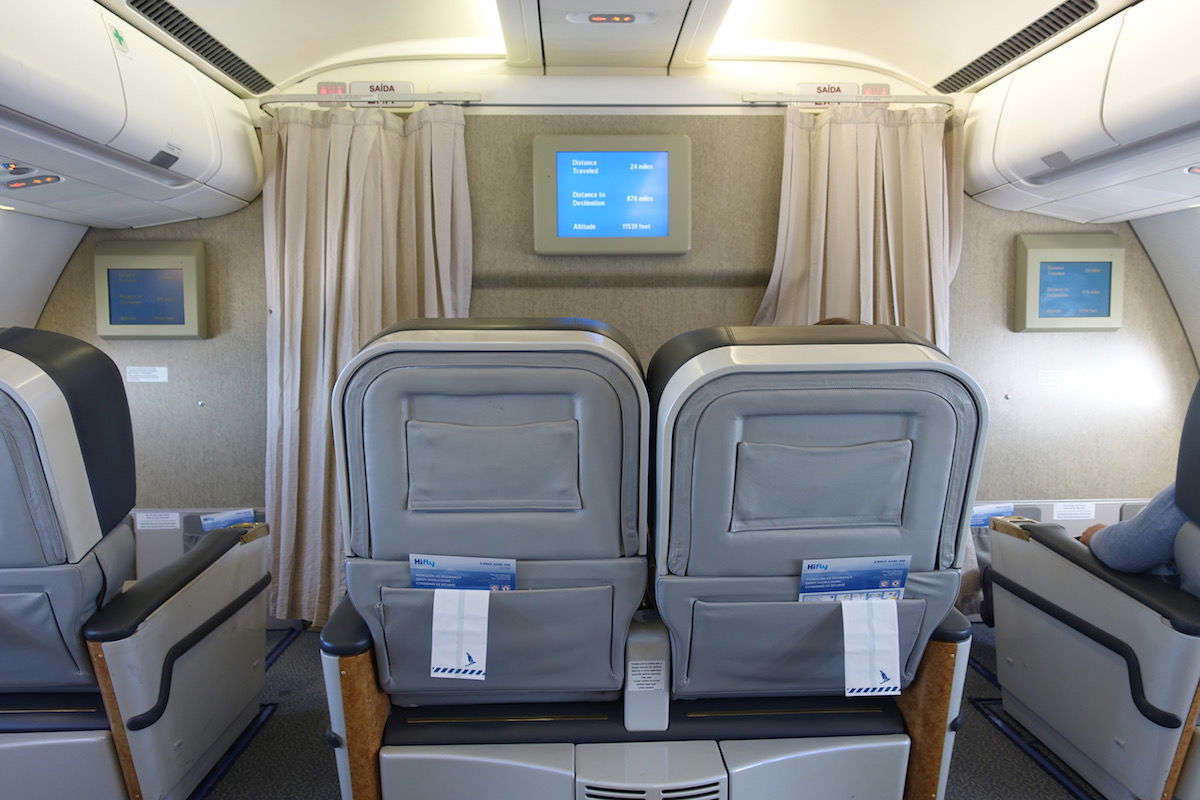 The seats reclined almost fully flat (though this was only a two hour flight, so that didn't really matter).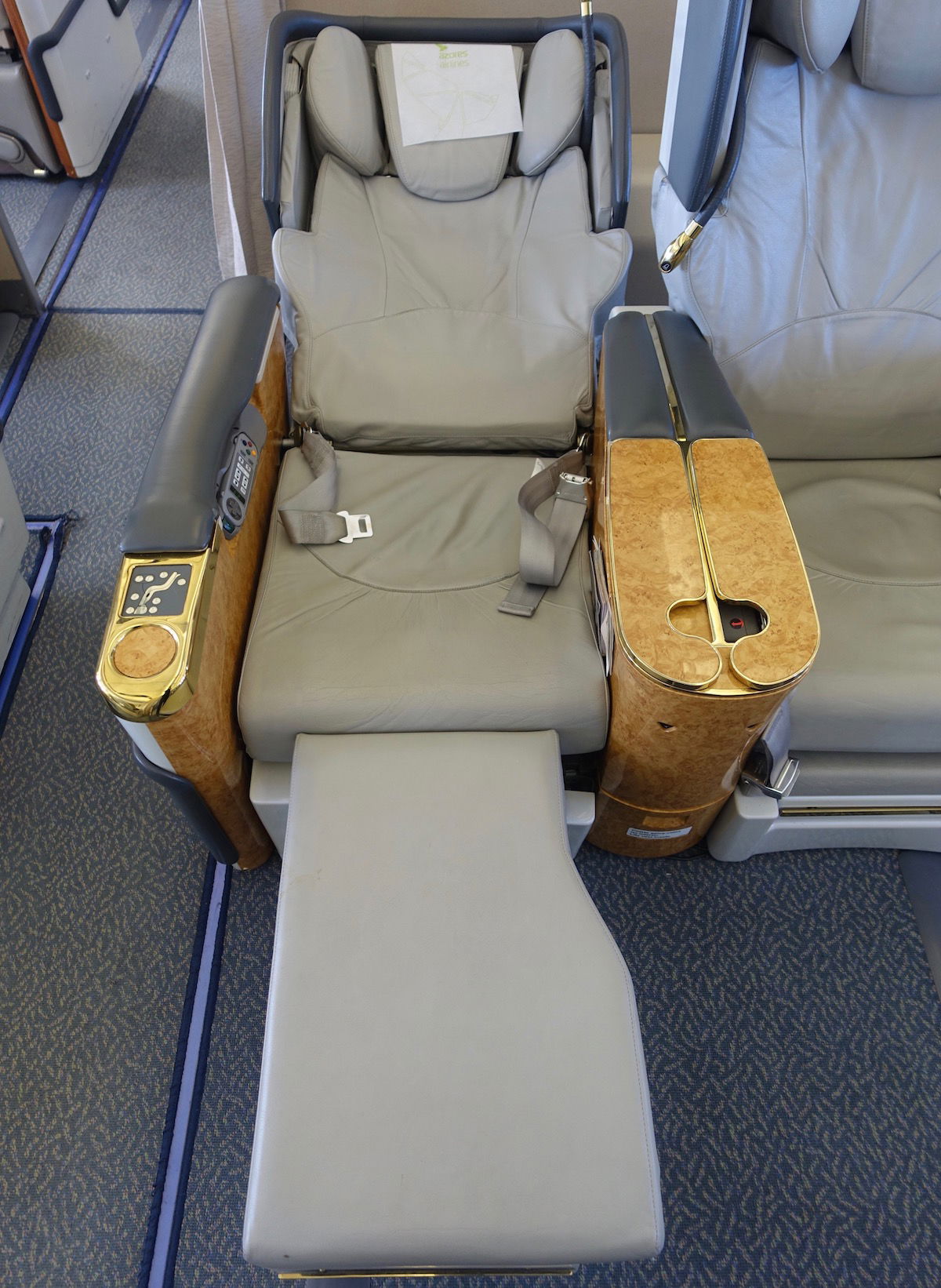 Meanwhile business class was in a really tight 2-3-2 configuration (keep in mind that economy is just 2-4-2). There were a total of 42 seats, but only two of them were occupied. It's pretty surreal to see two cabins that look like this while flying, without people in them.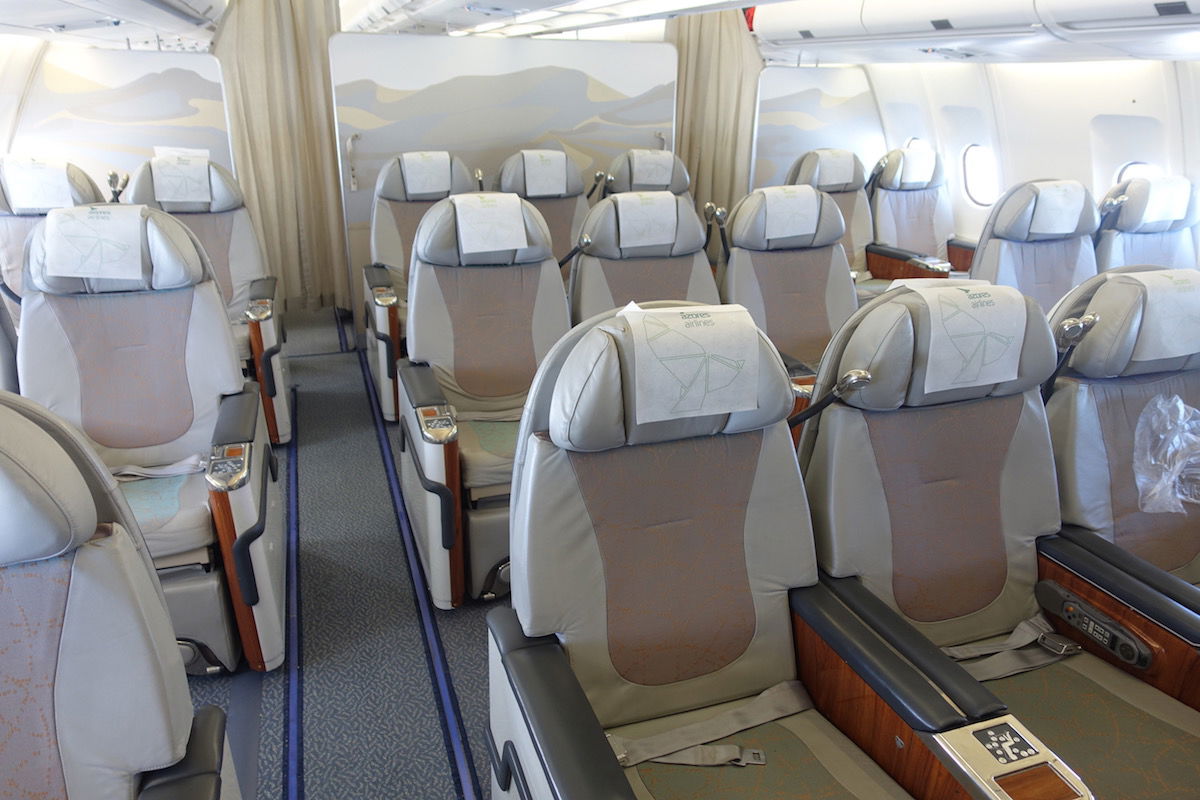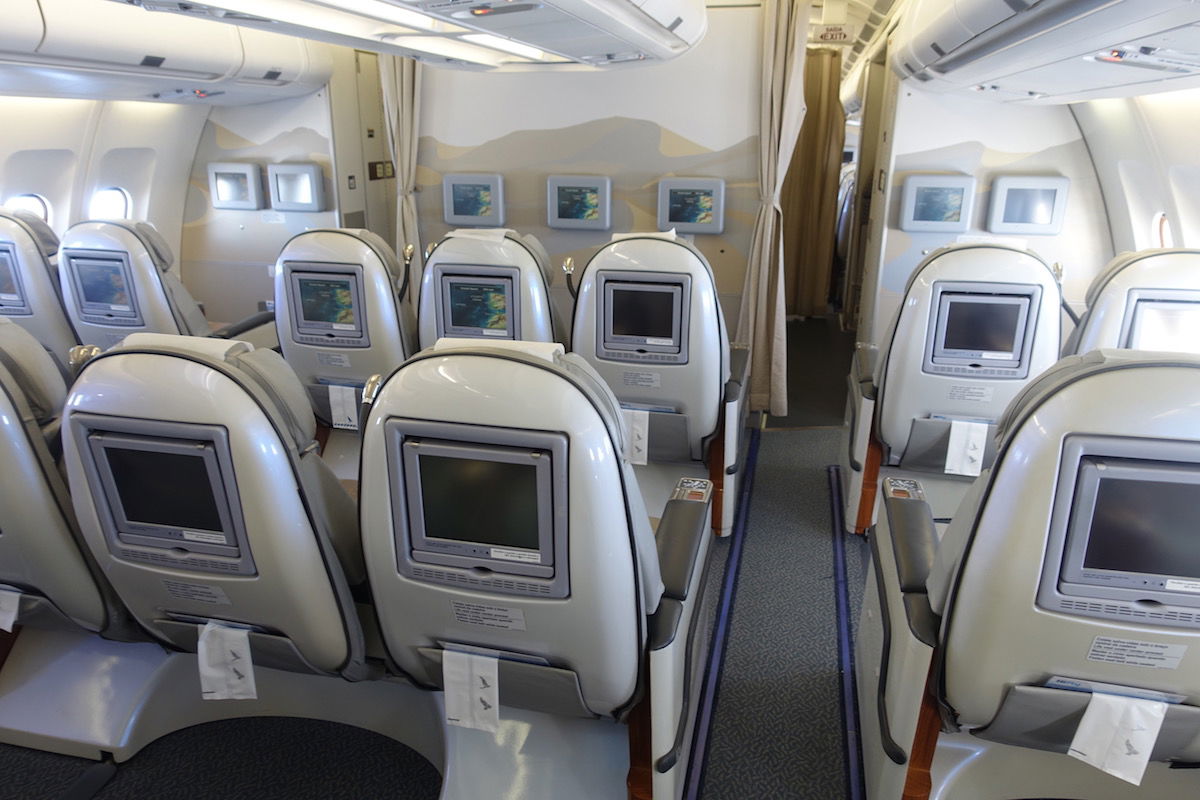 It's crazy to think that Emirates offered this as their first & business class product at the same time that they operated the A380 — talk about a stark contrast in terms of the quality of the onboard product! Believe it or not, the A340-300 didn't have an onboard bar or shower either. 😉
Equally fascinating was the crew. The pilots and cabin crew were Portuguese and worked for HiFly rather than Azores Airlines, so they truly work all over the world. They explained that they'll temporarily be based wherever the plane needs to be stationed. They typically work 20 days "on" and then get 10 days off. The lead flight attendant was explaining how he was based in Helsinki a while back when Finnair was leasing the plane, and he'd just constantly fly back and forth to New York.
What a cool experience!
I'm curious what you guys think — would you love or hate to fly this plane?