Perhaps the greatest general innovation to come to the airport security experience the past few years is TSA Pre-Check, which allows eligible travelers to have access to a special lane where they don't have to take off their shoes, or take their laptops or liquids out of their bags.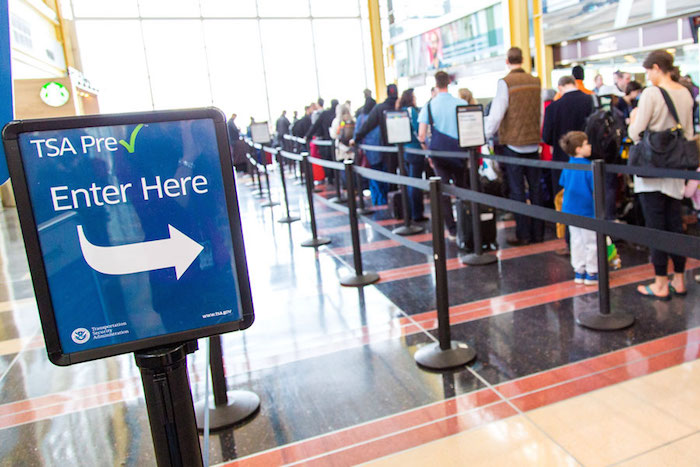 TSA Pre-Check is available to those who register specifically for the program, as well as those with Global Entry or NEXUS. Furthermore, some people who don't register are still randomly given access to the checkpoint.
When TSA Pre-Check was first introduced it was especially awesome, since not many people had access to it. However, nowadays it feels like almost everyone has Pre-Check access, to the point that Pre-Check lanes can sometimes be longer than the normal screening lanes.
So that's where CLEAR comes into the picture, which is essentially expedited expedited security. 😉 CLEAR has been around for years, though I've never taken much interest in it… until now.
What is CLEAR?
CLEAR is an independent company that has worked with the TSA to set up a special experience for their members. CLEAR members show up at the airport and go to a CLEAR lane, where they scan their fingerprint and then they're brought by a CLEAR associate to the very front of either the TSA Pre-Check lane or the general security lane, depending on what they're eligible for. There's no ID required.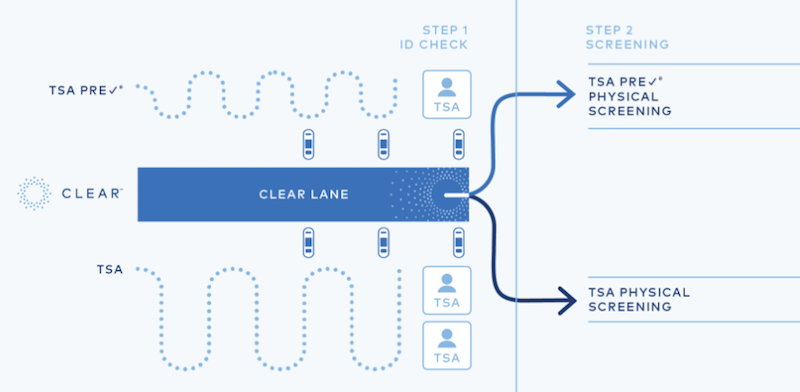 So not only is it more convenient not to have to take out your ID, but you get to cut the Pre-Check lane.
What airports have CLEAR?
One of the reasons I haven't gotten CLEAR up until now is that it wasn't available at many airports I frequent. I fly in and out of LAX frequently, and it's worth noting that CLEAR has just become available at LAX. CLEAR is now open at Terminal 2 & 3, and is expected to expand to other terminals in the coming days.
Here's the full list of airports with CLEAR:
How expensive is CLEAR?
A CLEAR membership costs $15 per month, or $179 per year. Furthermore, CLEAR has a special partnership with Delta:
Delta Diamond Medallion members get a free CLEAR membership
Delta Platinum, Gold, and Silver Medallion members, as well as those with Delta's co-branded credit card, get an annual membership for $79
Delta SkyMiles general members get a membership for $99
Those are some significant discounts on the cost of a membership.
Is CLEAR worth it?
I've been going back and forth on this, and am curious what you guys think. In addition to having to pay to enroll in CLEAR, you also have to go to an enrollment center to complete enrollment, given that they need your fingerprints, etc.
On one hand I'm tempted by this, since it means you'll never have to wait again at security for airpots with CLEAR. However, the catch is that many airports, and at a minimum many terminals, don't have CLEAR. If this were everywhere, it would be a no brainer. However, CLEAR isn't available at most of the major terminals I typically fly out of.
Furthermore, while Pre-Check waiting times are longer than they used to be, I'm almost always through within 10 minutes or so. Is it worth getting a membership that cuts wait times at some terminals sometimes? I'm not sure.
To those of you who are CLEAR members, what has your experience been? Anyone tempted to sign-up now that LAX has been added as a CLEAR airport?