Finnair ordinarily flies the A330 between New York and Helsinki, which features their staggered, fully flat business class seats.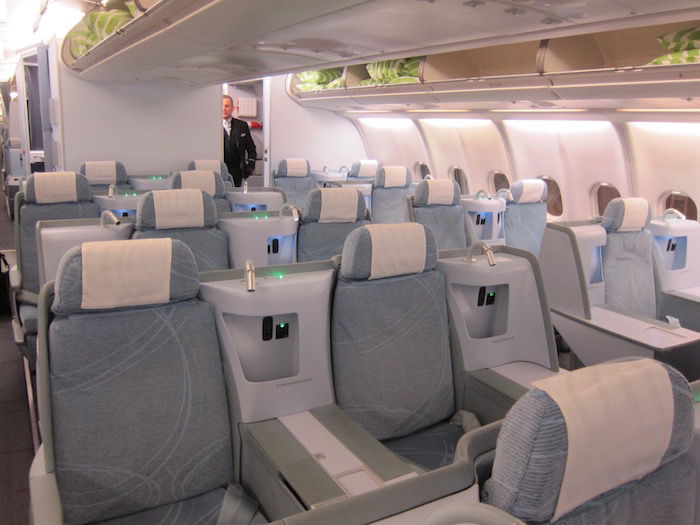 Unfortunately they don't regularly fly their A350 to New York, which features their excellent reverse herringbone business class seats. I lucked out last year when I had the chance to fly the A350 between New York and Helsinki, given that Finnair operated the plane in the market for a very limited time.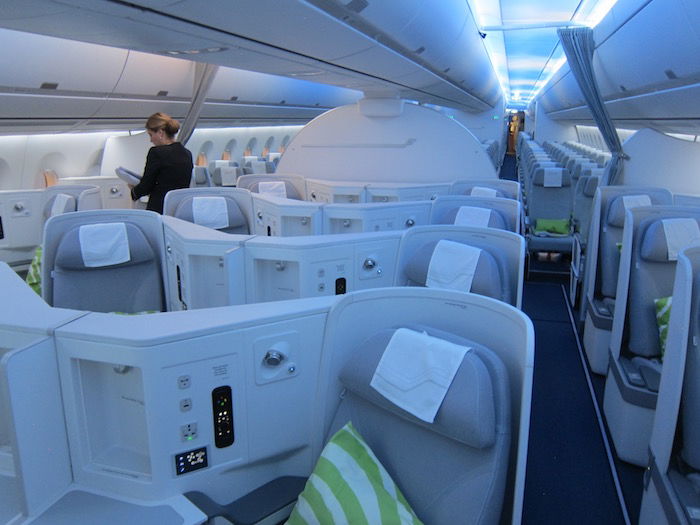 Instead they choose to fly the A350 primarily to Asia, which is where most of their longhaul flights are to anyway. So far Finnair has seven A350s in their fleet, with another 12 A350s on order, so I hope that eventually they'll fly the A350 to New York.
While Finnair's A330 business class isn't amazing to begin with, it looks like Finnair's product between New York and Helsinki is about to get even worse. Per @airlineroute, Finnair will be operating a leased plane on their New York to Helsinki route between November 3, 2016, and January 8, 2017.
While it's normal for airlines to have aircraft shortage due to maintenance, etc., I'm a bit surprised they couldn't plan this better given that they're in the process of taking delivery of new planes.
The leased plane that Finnair is using to New York will be a Hi-Fly Airbus A340-300 aircraft, featuring 24 business class seats and 271 economy class seats.
Based on the leasing company's website, it seems like they'll be using the plane with the trail number 9H-SUN, which used to be operated by SriLankan. This plane features fully flat business class seats in a 2-2-2 configuration — it's the same business class I flew on SriLankan early last year.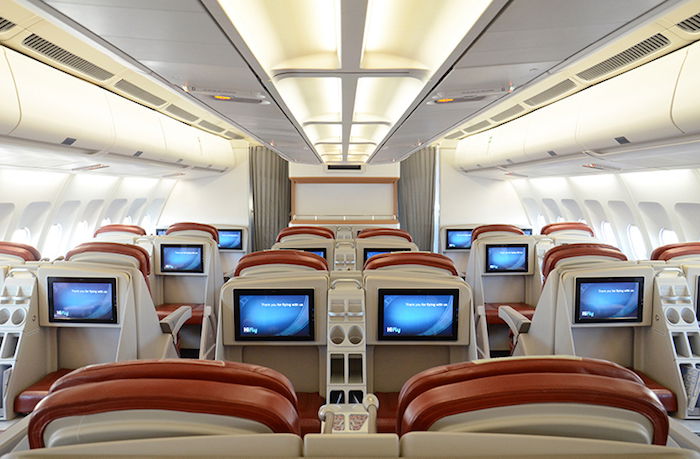 There shouldn't be too much difference in terms of the quality of the economy product, though I'm not sure what the inflight entertainment will be like.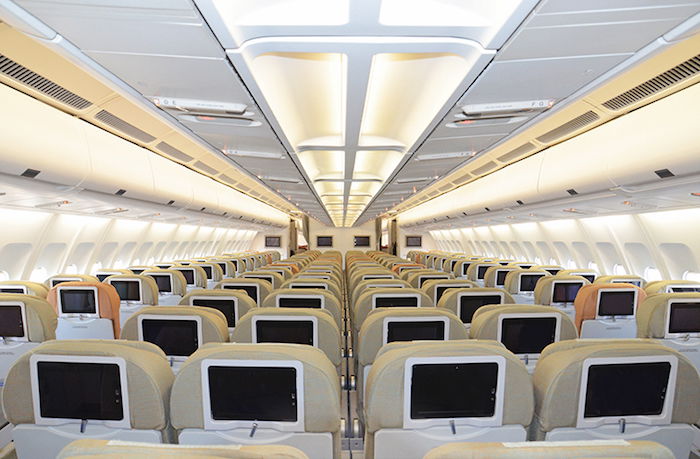 Ultimately this plane still has a fully flat business class product, though if you're booked on the route or planning on booking yourself on the route, it's at least worth being aware of the different product you'll receive if flying during the above period.