While New York to London is the most competitive transatlantic market, Los Angeles to London ranks up there as well. Ordinarily the following airlines operate the following frequencies between Los Angeles and London:
1x daily Air New Zealand
2x daily American
2x daily British Airways
1x daily Norwegian
2x daily Virgin Atlantic
1x daily United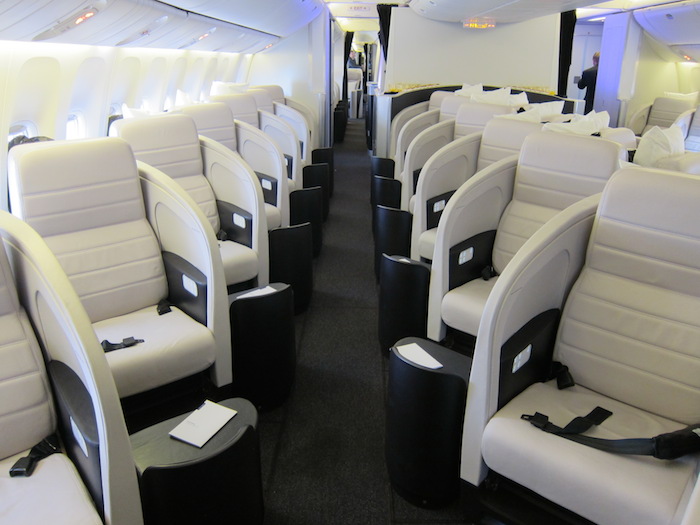 Air New Zealand 777-300ER business class
American and British Airways have a transatlantic joint venture, so ordinarily they have a combined 4x daily flights. In the past they offered 3x daily flights, as American operated one frequency, while British Airways operated two.
It's great that American has that second daily flight, as it has made upgrades in the market a bit easier. It used to be that Los Angeles to London was one of the single toughest routes for clearing an American systemwide upgrade, while nowadays it's a bit easier thanks to American metal capacity nearly doubling (it's still not easy, but at least easier).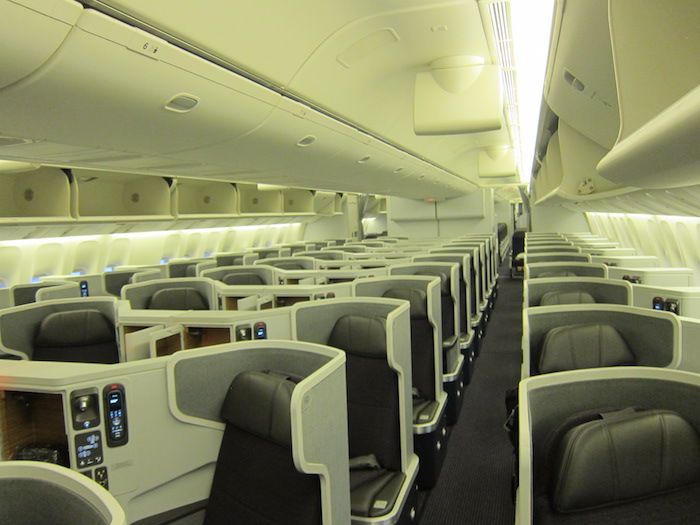 American 777-300ER business class
What I hadn't realized is that oneworld is adding a fifth daily flight between Los Angeles and London this winter — wow!
British Airways will be launching a third daily flight between Los Angeles and London as of October 29, 2017. The flight will be operated by a four class Boeing 787-9 aircraft, featuring eight first class seats, 42 business class seats, 39 premium economy seats, and 127 economy seats. That's quite a premium heavy configuration, as you can see.
That means in total oneworld will operate once daily flights with A380s, 747-400s, 777-300s, 777-200s, and 787-9s.

British Airways A380 business class
With that many seats in the market this winter, here's to hoping we see some fare sales to go along with it. Furthermore, this should help make upgrades on American just a bit easier as well, given that passengers will be spread across yet another flight.
Unfortunately I don't see any additional premium cabin award seats on the 787-9 frequency, even though it was just recently loaded.
Are you surprised to see a fifth daily oneworld flight between Los Angeles and London?
(Tip of the hat to Archer528)