As I posted about a few days ago, Delta will soon be inaugurating service with their A350, which will represent quite a change in terms of their longhaul product. The A350 will be the first plane to feature Delta's new fully enclosed suites in business class, and also the first plane to feature their new premium economy product. However, this is coming at the expense of Delta's extra legroom economy section, Comfort+.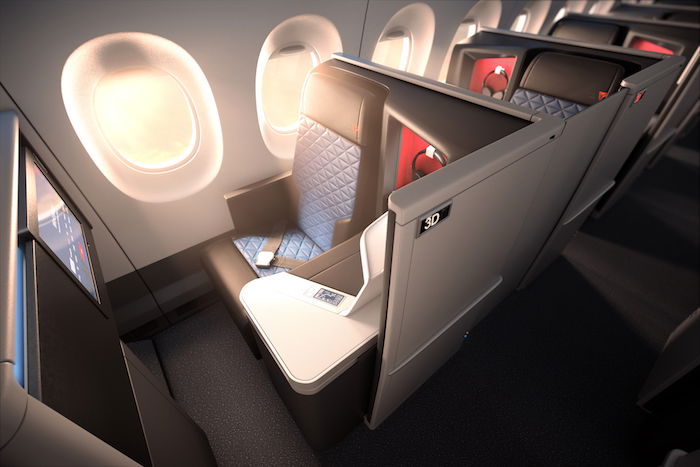 Delta's new international business class suites
Delta has now officially confirmed their first three international A350 routes, which will be as follows, per @airlineroute:
Detroit to Tokyo Narita daily as of October 30, 2017
Detroit to Seoul Incheon on alternating days as of November 18, 2017, and daily as of December 16, 2017
Detroit to Beijing on alternating days as of January 17, 2018, and daily as of February 23, 2018
Now that Delta is officially "selling" this plane, there's one thing I find especially interesting. Passengers booked in Delta's Premium Select, which is the name of their premium economy product, automatically receive first class seats on any domestic connections.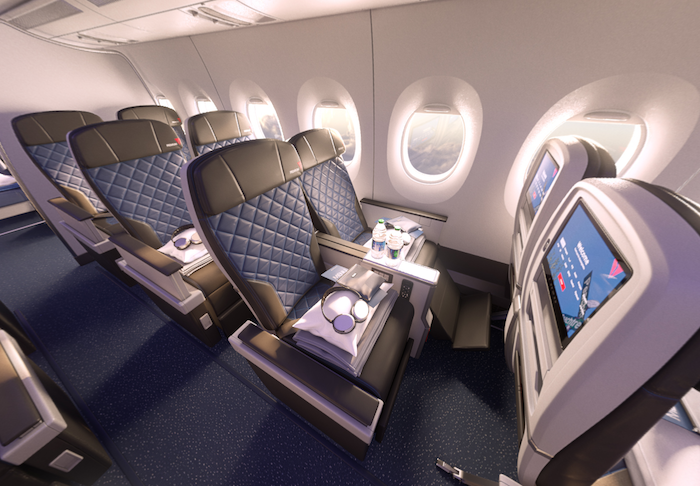 Delta's international premium economy
This is true across the board, whether you're redeeming miles or paying cash.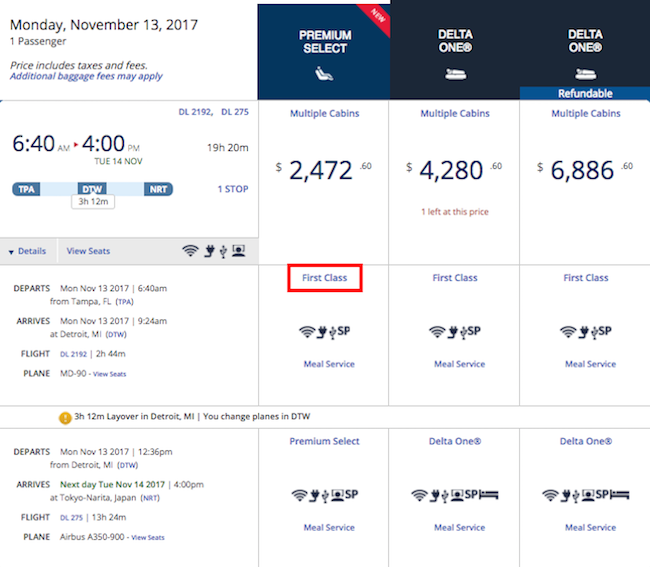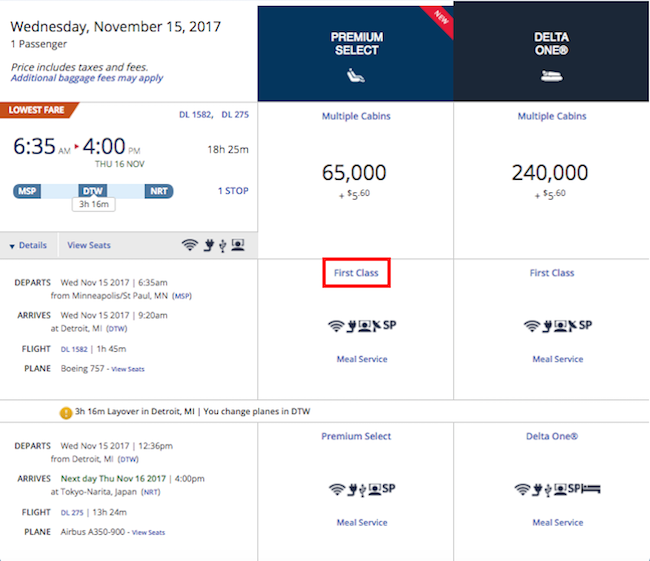 Now, in a way this is almost logical enough, since Delta's premium economy seat is basically the same as their domestic first class seat, so it gives customers the most consistent experience throughout their journey.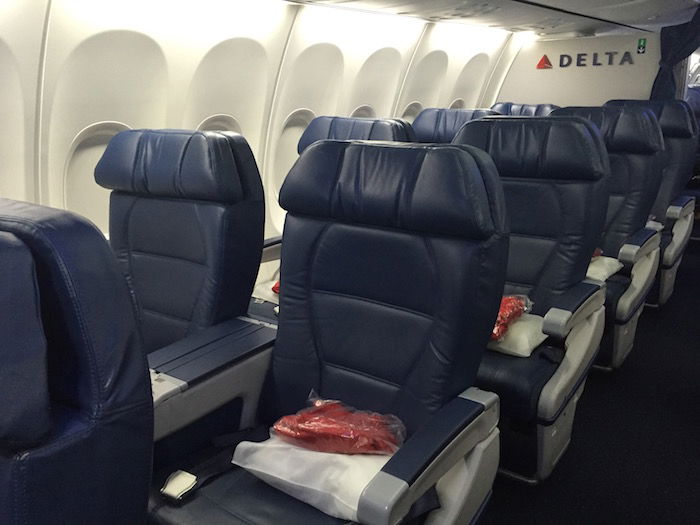 Delta's domestic first class
However, this hugely counters the industry trend, as there aren't many airlines that book premium economy passengers into first or business class on connecting flights that don't have premium economy. For example, American books you into economy domestically when flying premium economy.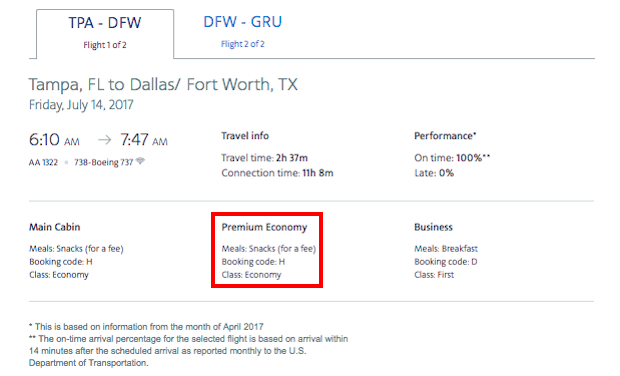 I would have expected that maybe Delta would let premium economy passengers book into Comfort+ (their extra legroom economy section) domestically, but being allowed to book straight into first class is surprising.
I'm not fully sure I get Delta's motivation here. On one hand they have a long term goal of increasing the percentage of first class seats they sell rather than offer as upgrades, and they're also the airline that's among the best at pricing their products. At the same time, I doubt they'll be able to command an incremental premium for their premium economy product in exchange for this benefit, since I doubt most people will know about this benefit.
A very interesting move, though…
What do you make of Delta letting premium economy passengers book into first class on domestic segments?