Hello from Japan, and happy June (how is it June already??)! Ford and I are spending the week in Japan and are having a great time so far. I'll have more details on our trip soon, but we started off in nature and are eventually headed to Tokyo.
On the points & travel front, this week Amex added Qantas as a transfer partner, Capital One announced a Flying Blue transfer bonus, new bonuses were rolled out on co-branded Delta cards, IHG revealed their new PointBreaks list, and British Airways' new partner award chart was published.
With that out of the way, here's a recap of this week on the blog:
Featured Stories
Amazing Hainan Business Class Fares From LAX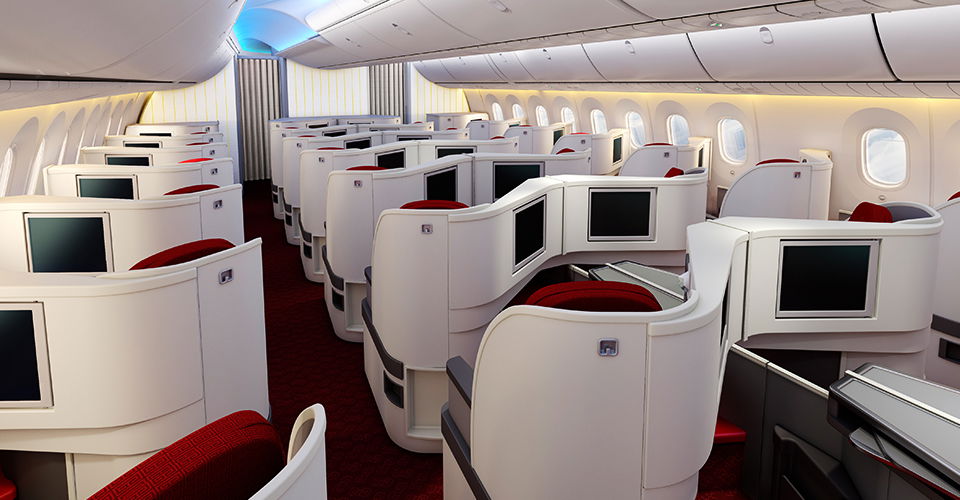 Hainan Airlines is generally regarded as the best airline in mainland China. They have an excellent onboard product, in terms of the seats, service, and even food and drinks.
Hainan often has attractive business class fares, which can be a great way to earn Alaska Mileage Plan miles (Hainan isn't in any global alliance, but they do have a partnership with Alaska).
At the moment Hainan Airlines has some spectacular business class fares for travel from Los Angeles to Shanghai, with the most availability for travel this fall. You can fly roundtrip business class for ~$1,600.
---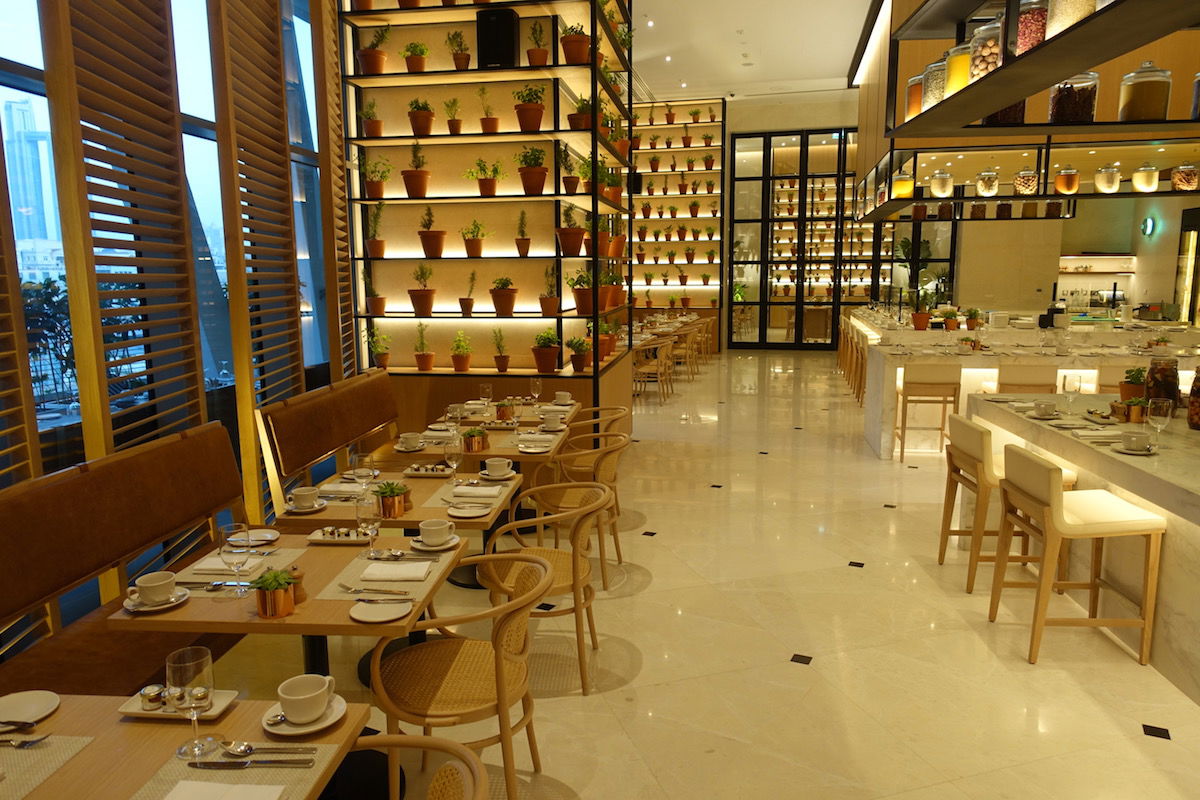 One of the interesting things about the introduction of Marriott Bonvoy is that Marriott made promises to two different groups that largely seem to contradict one another:
Marriott promised lower costs associated with their loyalty program to hotel owners
Marriott promised richer benefits for loyalty program members
I mean, who doesn't want more for less? Well, not surprisingly some of the "cracks" of this plan have been exposed over time.
---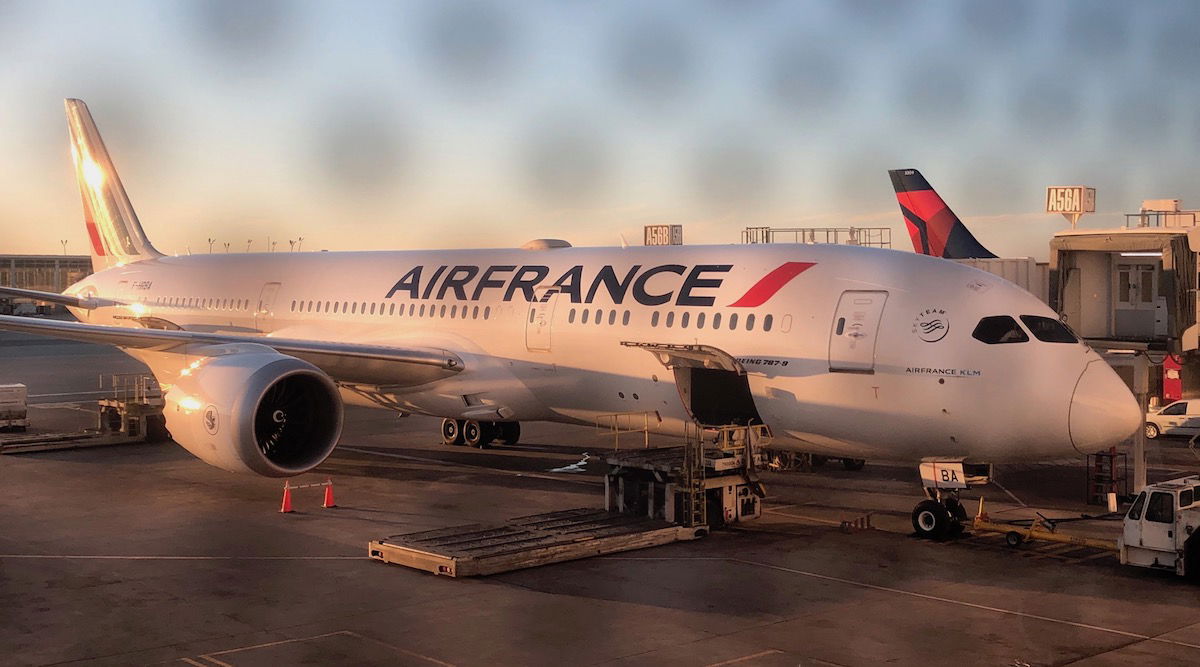 Historically one of the best uses of Air France-KLM Flying Blue miles is booking their Promo Awards. Flying Blue publishes these every month, and they offer 20-50% off select award tickets on Air France and KLM metal.
In 2018 some major changes were made to the Air France-KLM Flying Blue program. It became a revenue-based frequent flyer program, meaning that you're awarded miles based on how much your ticket costs, rather than based on the distance you fly.
Furthermore, Flying Blue introduced variable award pricing. Previously Flying Blue redemption rates were zone based, while now the pricing works differently. In other words, a New York to Paris redemption now costs a different number of miles than a New York to Paris to Frankfurt redemption, even though they previously priced the same.
However, Flying Blue continues to offer Promo Awards, they just work a bit differently. With today being the last day of May, I wanted to share the new list for June, which was just released.
---

TIPS: Earning Miles & Promos
Hilton Honors Status Challenge: Valid Through March 2021
Save 10% At Select Marriott Brands With Chase Offers
Qantas Offering Free Lounge Access… But Only If You're 18-35
Targeted Amex Platinum 100K CardMatch Offer
When Should You Buy Hilton Points?
Amazing Hainan Business Class Fares From LAX
Chase Sapphire Preferred Review: The Best Starter Travel Rewards Card
Does Being Denied For Credit Cards Hurt Your Credit Score?
The Credit Cards I Use For Each Major Bonus Category [2019]
Why It Could Make Sense To Buy Hertz Points After Devaluation
Today Only: Earn Seven Alaska Miles Per Dollar With Apple
Today Only: Buy Marriott Gift Cards For 20% Off
80K+ SkyMiles With New (Biggest Ever!) Delta Amex Bonuses
Which Southwest Credit Card Is Best? (With 60K Bonus!)
Alaska Airlines Credit Card Adds New Benefits
Capital One Venture Card Review [2019]
TRICKS: Redeeming Miles
Redeem British Airways Avios Before Partner Award Changes
Fly Etihad's A380 First Class For Just 50K American Miles
Book Now: New IHG PointBreaks List
Extremely Rare: Qantas First Class Awards To & From The US
Live: British Airways' New Partner Award Chart
New Flying Blue Promo Awards For June 2019
Capital One Transfer Bonus To Flying Blue
Amex Adds Qantas As Membership Rewards Transfer Partner
TRAVEL With Lucky
How To Tell If You're On An American "Oasis" 737
All Nippon Airways First Class: Excellent, With A Catch
Bose Introduces Noise Cancelling Headphones 700
REVIEWS & Trip Reports
Angkor: Practical Tips For Visiting The Ancient City
Cambodia Angkor Air ATR 72 Siem Reap To Phnom Penh
Review: Andaz Savannah
Phnom Penh, Cambodia: I'm In Love
NEWS & Updates
It's Turtle Time: ANA's New A380 Safety Video
Must See: SAA's Mesmerizing A340 Formation Flying
Kenya Airways CEO Resigns — What Happened?
Air New Zealand Orders Boeing 787-10
Bizarre: New Caribbean Airline Acquires 747 To Launch Flights To Dubai
Credit Cards Cutting Access To Priority Pass Restaurants?
Ouch: Amex Cuts Priority Pass Restaurant Benefit For US Cards
Grand Hyatt Washington DC Adds Destination Fee
What One Marriott Hotel Owner Says About Bonvoy & Elite Breakfast
Marriott Sending Out Gift Cards To Some Elite Members
American Airlines Stock Hits Three Year Low (Unsurprisingly)
Singapore Airlines To Fly New A380 To India
Park Hyatt Kyoto Now Accepting Reservations
Oy: How Nigerian Media Reports A Flight's Go Around
Why The Apple Credit Card May Never Be Profitable
ANA's Unique Domestic 737 Premium Class
Wow: Emirates Launching World's Shortest A380 Flight
La Compagnie's New A321neo Business Class Now Flying
Should You Be Worried About Avianca And LifeMiles?
Priority Pass Restaurants: Everything You Need To Know
---
I hope everyone has a great rest of the weekend!