In the interest of full disclosure, OMAAT earns a referral bonus for anyone that's approved through some of the below links. These are the best publicly available offers (terms apply) that we have found for each product or service. Opinions expressed here are the author's alone, not those of the bank, credit card issuer, airline, hotel chain, or product manufacturer/service provider, and have not been reviewed, approved or otherwise endorsed by any of these entities. Please check out
our advertiser policy
for further details about our partners, and thanks for your support!
Want to receive extra benefits for your stay at the Andaz Savannah, including complimentary breakfast, a confirmed upgrade at the time of booking (if available), a $100 hotel credit, and more? Contact [email protected] for more details. He may even be able to help if you already have a stay booked.
A couple of weeks ago Tiffany and I visited Savannah for a couple of nights and stayed at the Andaz Savannah. So here's a (fairly) brief review with my thoughts on the hotel.
Booking the Andaz Savannah
For the two nights we were staying, the rate was about $200 per night. In addition to the perks I received as a Hyatt Globalist member, I also booked through the Hyatt Privé program, which offers additional perks like a $100 property credit, a welcome amenity, and more.
On top of that I had a Chase Offers deal on the World of Hyatt Credit Card, offering 15% cash back on Hyatt spend, up to $38 back. That's in addition to the excellent 4x points per dollar spent that the card offers.
The Andaz Savannah is a Category 4 World of Hyatt property, so a free night would have cost 15,000 points per night, or I could have used the anniversary free night certificate offered by the World of Hyatt Credit Card for my stay here.
However, between the Chase Offers deal and the ability to book through Prive, I decided that paying cash was the better value.
Andaz Savannah review
Savannah is such a cute city, and has a surprising number of good points hotels. The Andaz has a great location, within walking distance of just about anywhere you could want to go in the city.
The Andaz Savannah has 150 rooms, and the public areas of the hotel feel surprisingly boutique for an Andaz. Just inside the entrance to the hotel is reception, and then there's some seating to the right, along with the bar and restaurant.
Andaz Savannah reception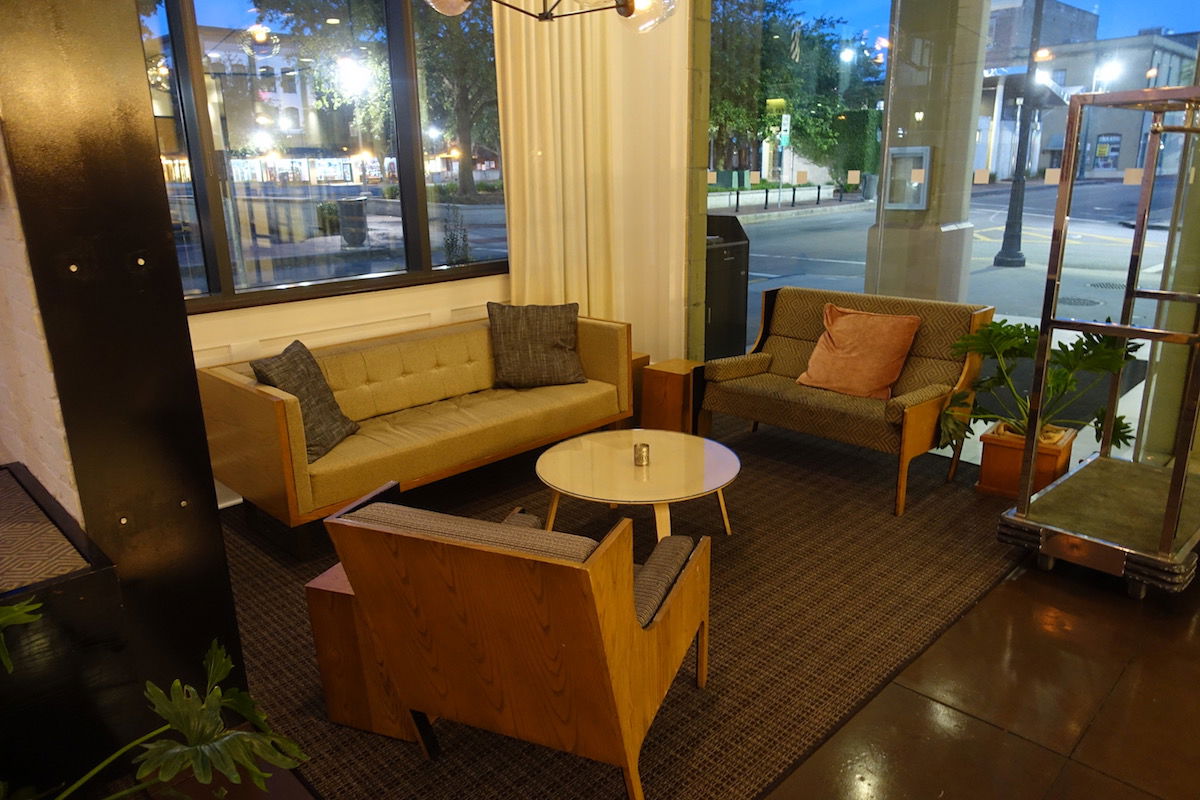 Andaz Savannah lobby seating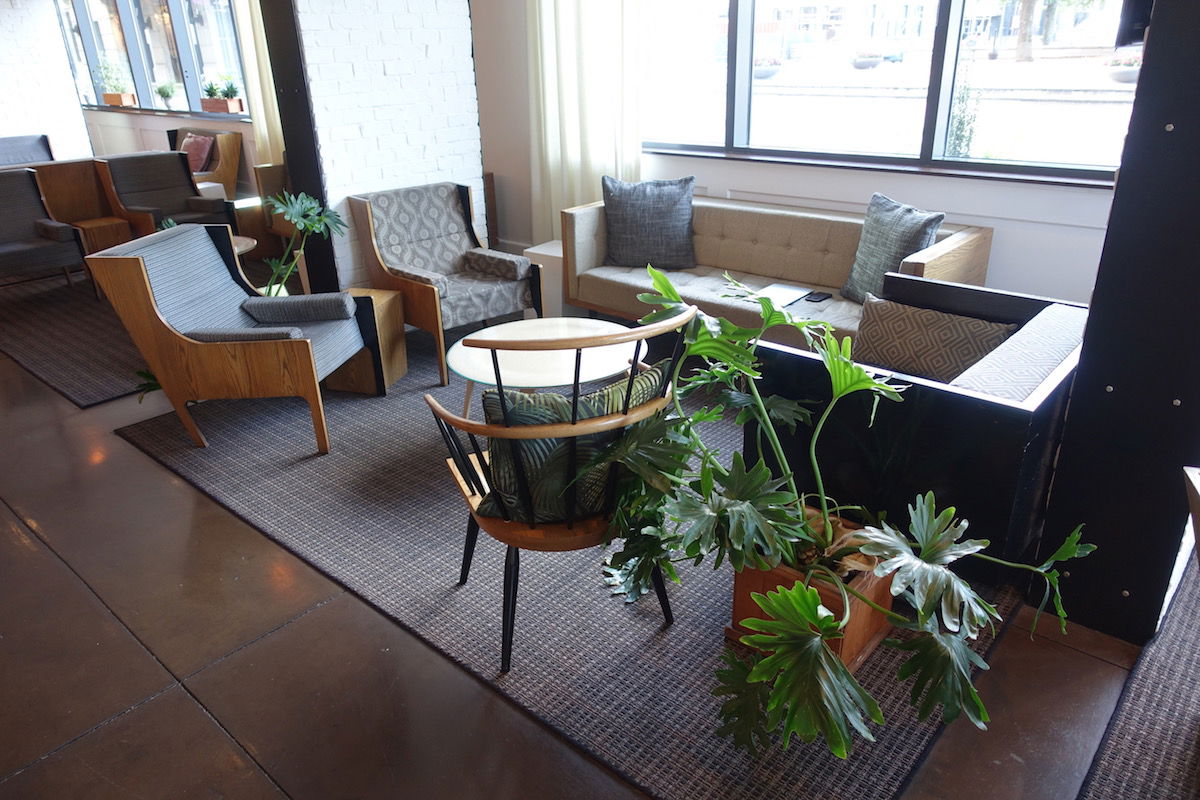 Andaz Savannah lobby seating
There are also a couple of iMacs in the lobby, which are available for guest use.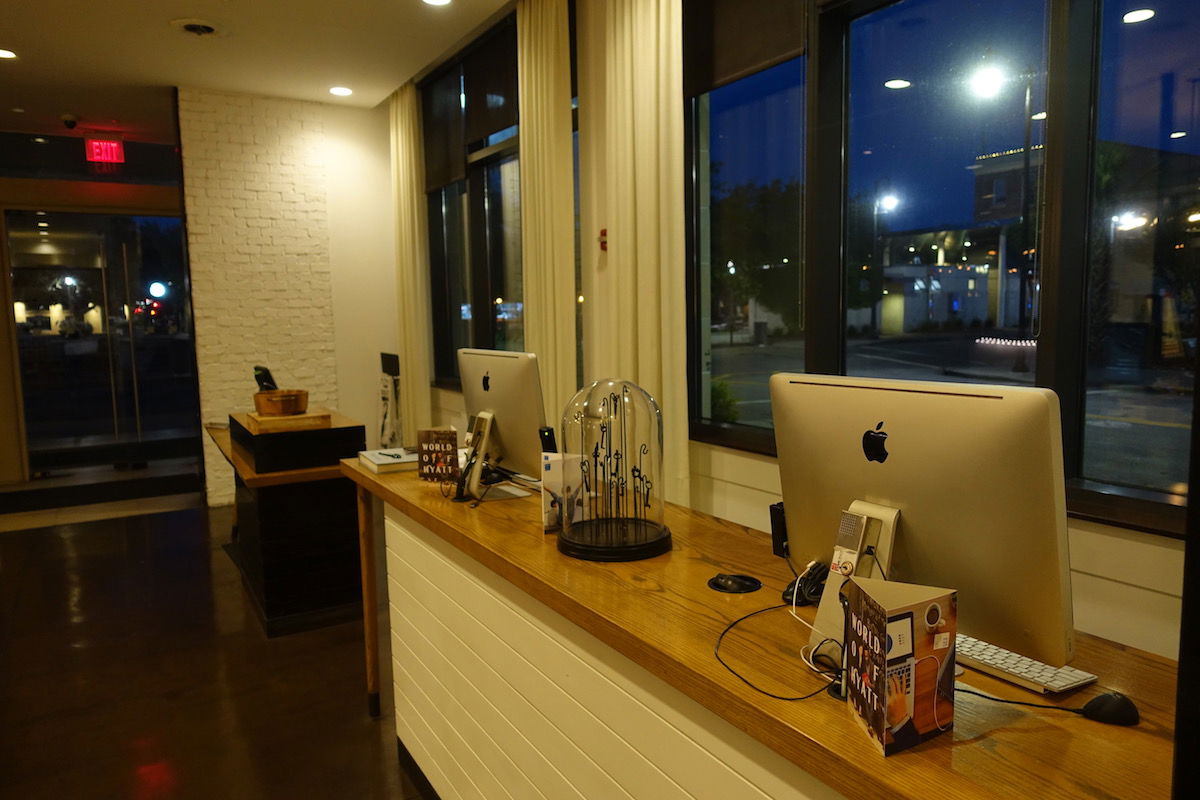 Andaz Savannah lobby business center
The person who helped me at check-in was friendly and efficient, and confirmed both my Globalist and Prive benefits.
She explained that I had been upgraded to a loft, and specifically noted that my profile had a note about how I don't like connecting rooms. She said for that reason they upgraded me to a loft rather than a suite, since the suites are connecting rooms. That's surprisingly good attention to detail, as I often forget why that note is in my profile (long time readers may remember).
Anyway, I took the elevator up to my room, located on the sixth floor. The hallways were modern, and my room was towards the end on the right.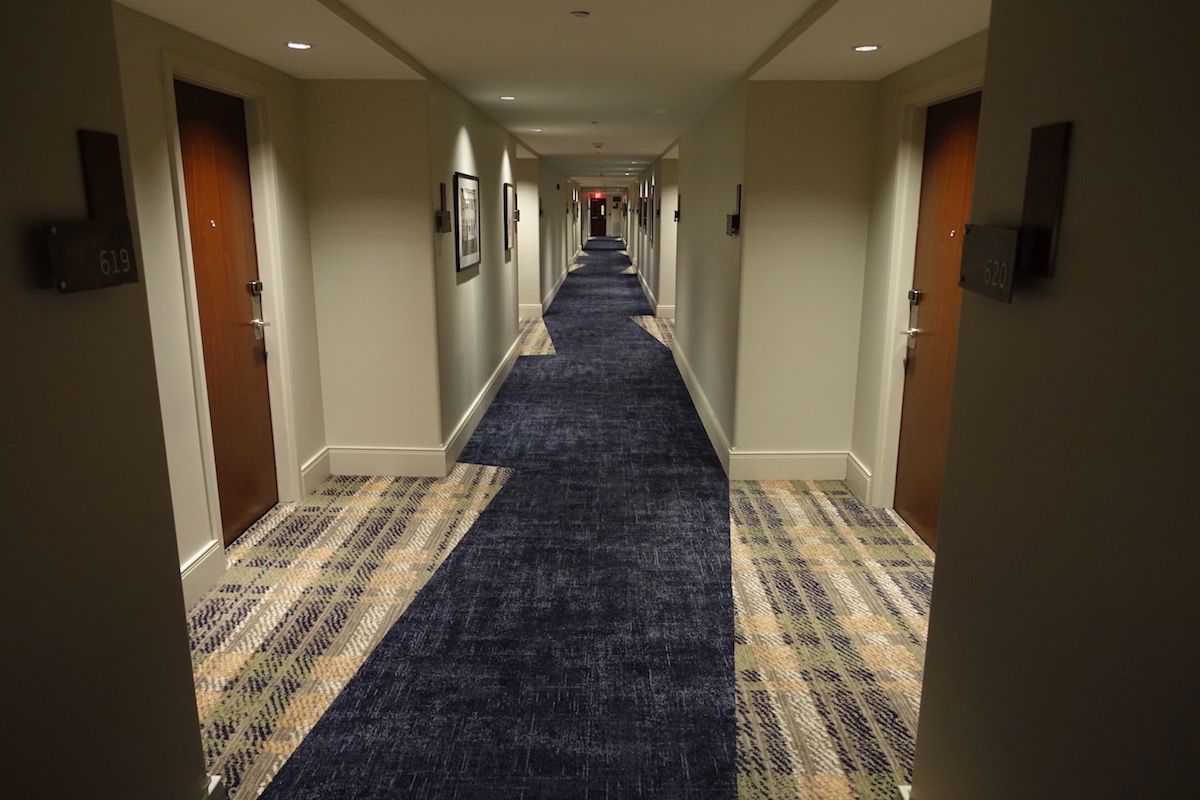 Andaz Savannah hallway
The room was spacious, though it seemed like it was designed more as an extended stay property than a standard hotel room.
Inside the entrance was a kitchen area, with a counter and high-top seating, as well as a fridge.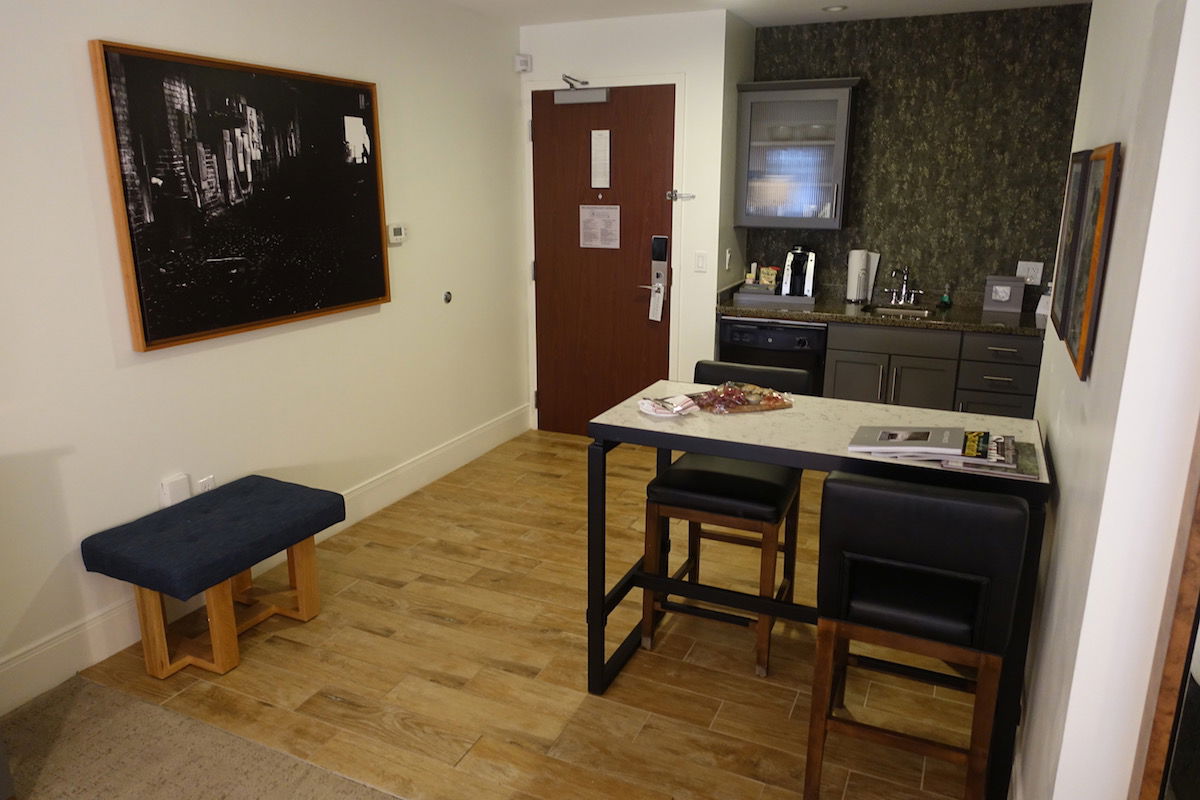 Andaz Savannah loft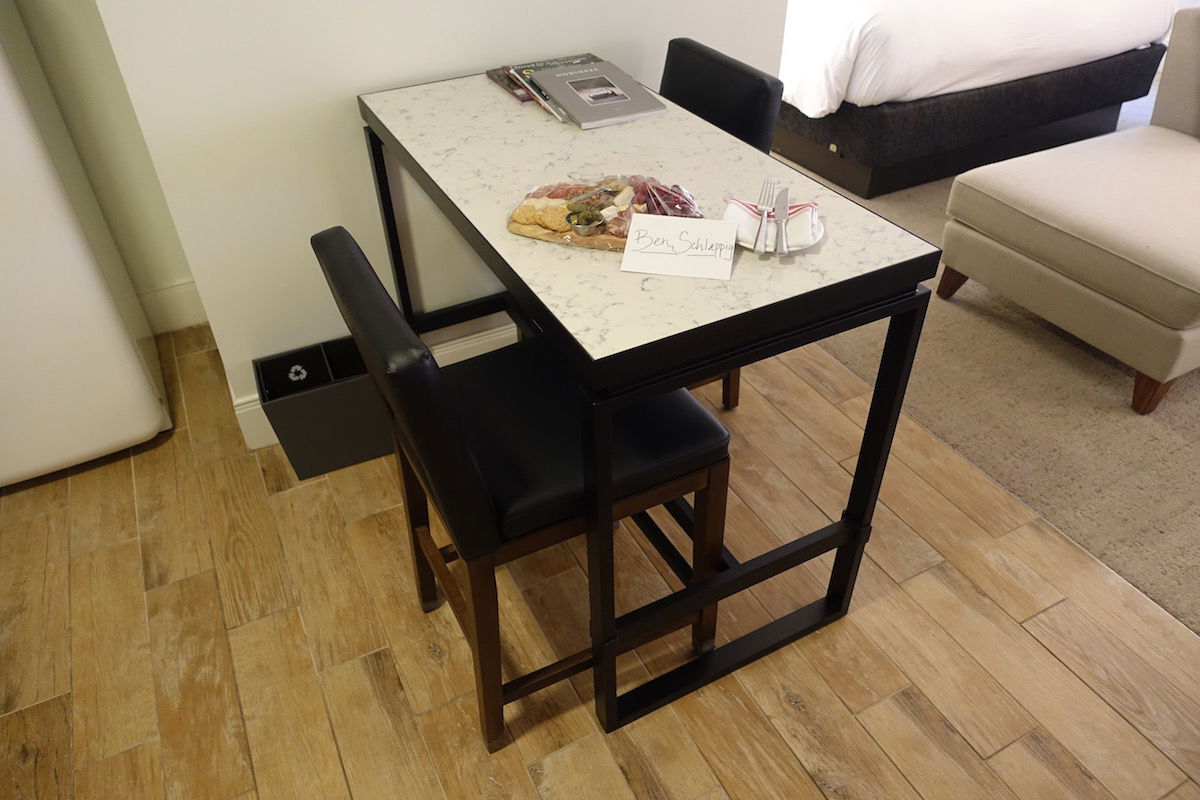 Andaz Savannah loft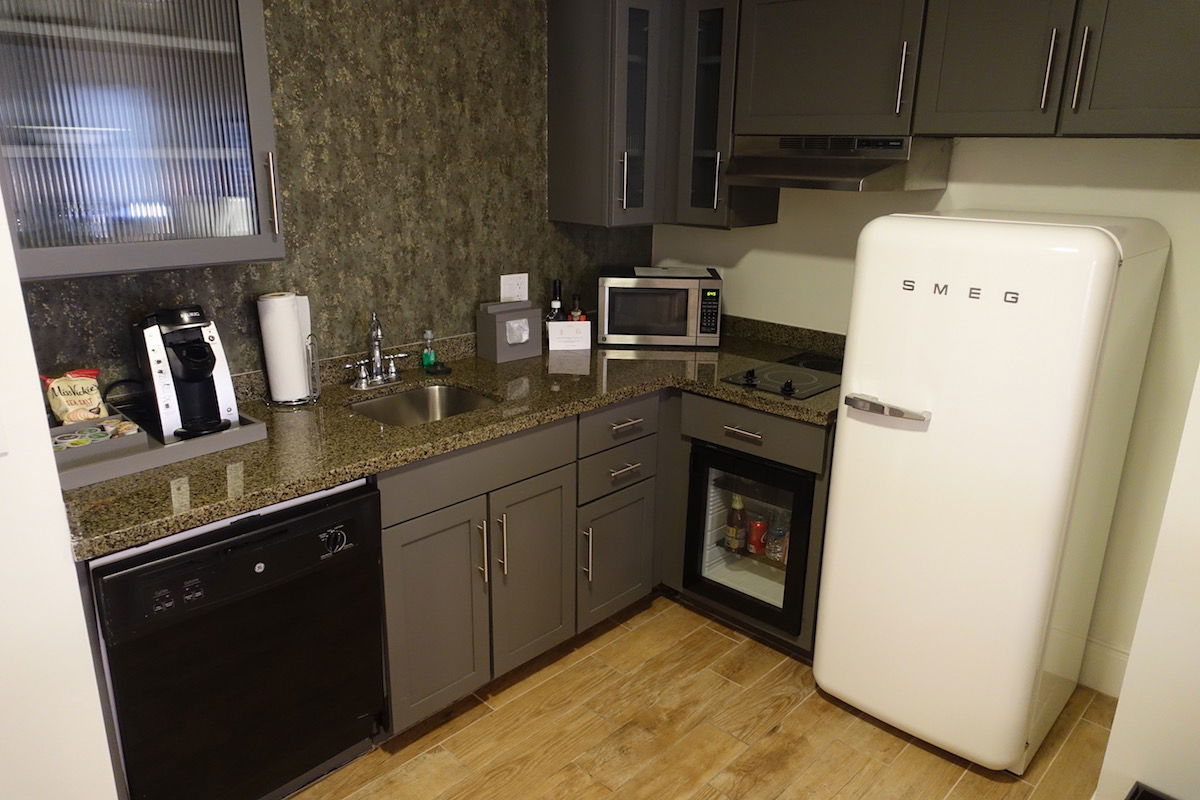 Andaz Savannah loft
There was a Keurig coffee machine. Andaz hotels are also known for offering complimentary soft drinks and snacks, though I feel like this is an area where the Andaz brand has cut back a lot since the concept was introduced many years ago.
The only snack in my room was a bag of chips.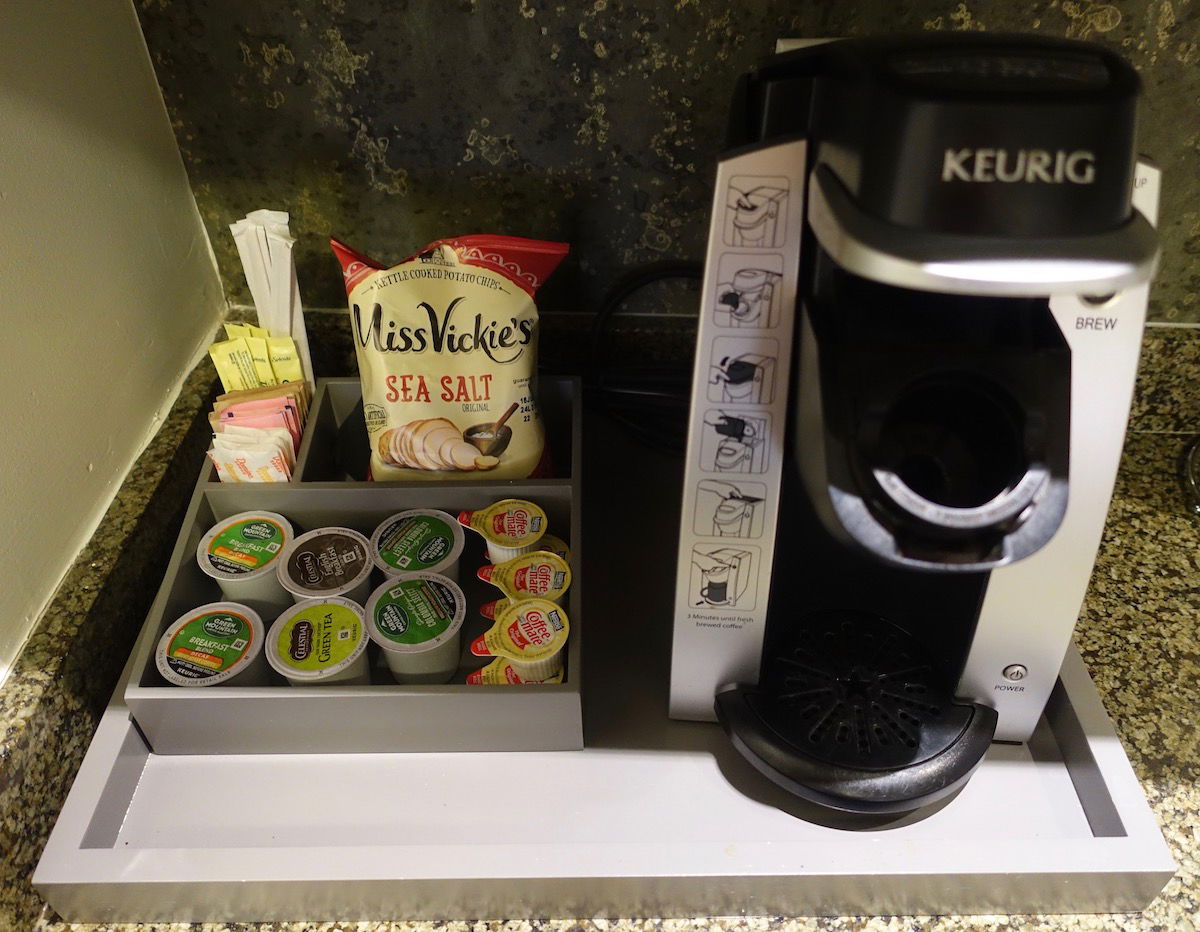 Andaz Savannah loft coffee machine and snacks
The soft drink situation was a bit better, fortunately.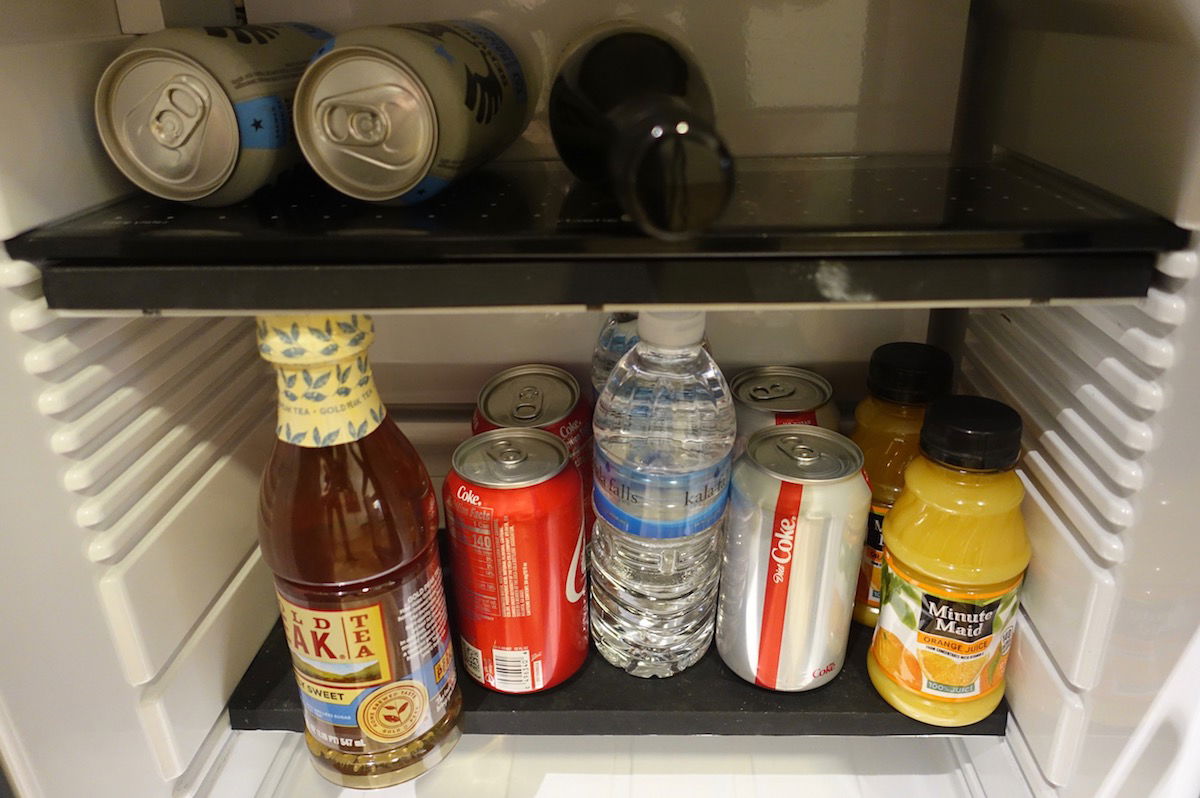 Andaz Savannah loft drinks
For booking through Prive you get a welcome amenity, which in this case was a nice charcuterie plate.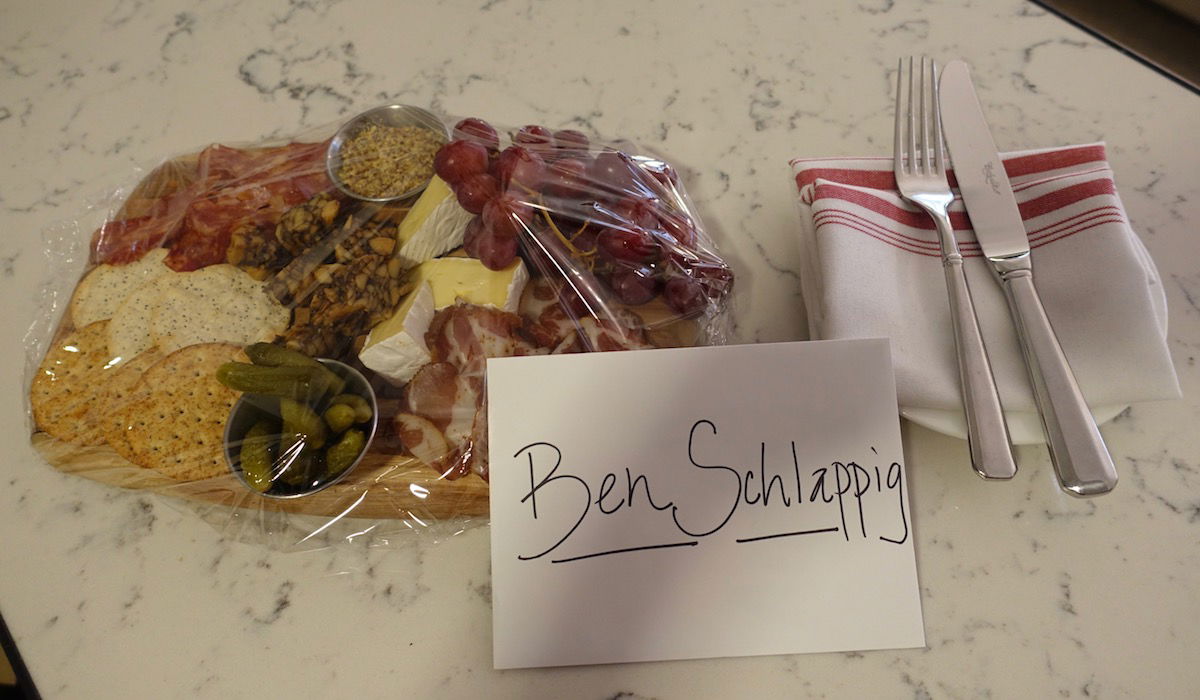 Andaz Savannah welcome gift
As far as the rest of the room goes, there was a chaise at the foot of the bed, as well as a flat screen TV on a dresser.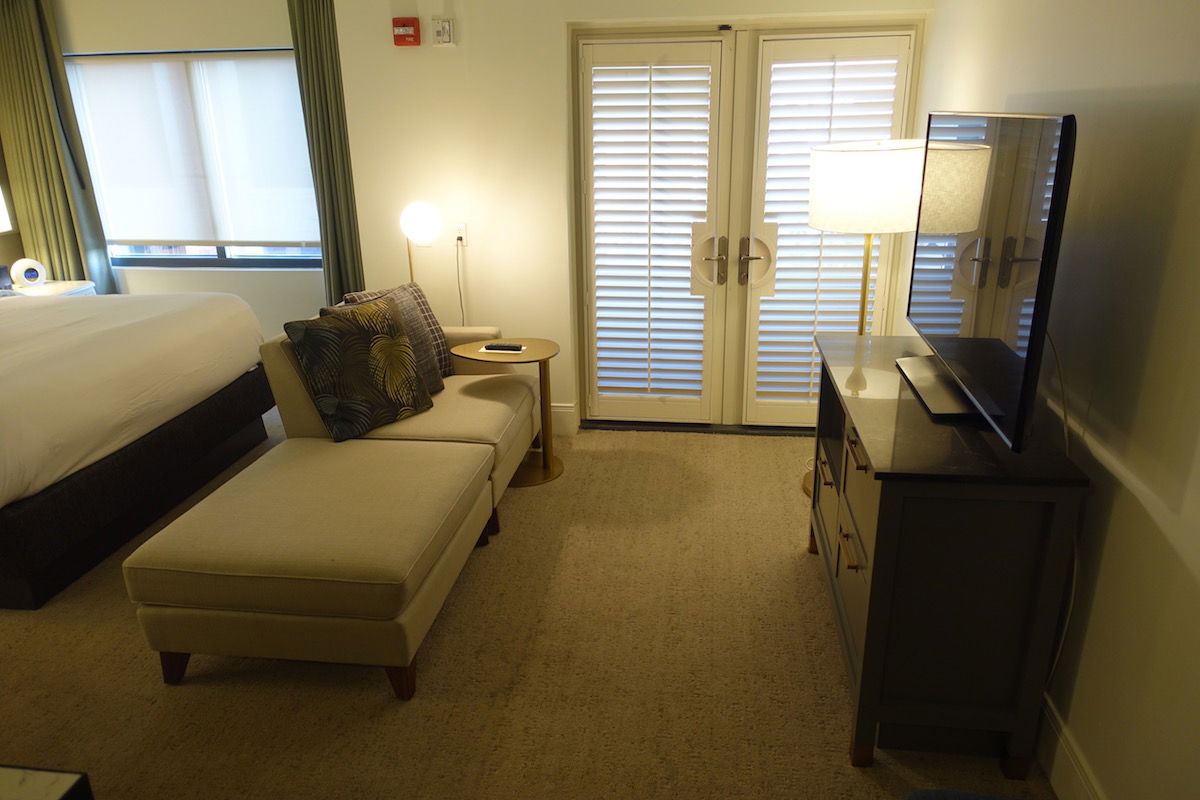 Andaz Savannah loft
Then there was the bed — while the mattress was comfortable, I didn't like how small the pillows were.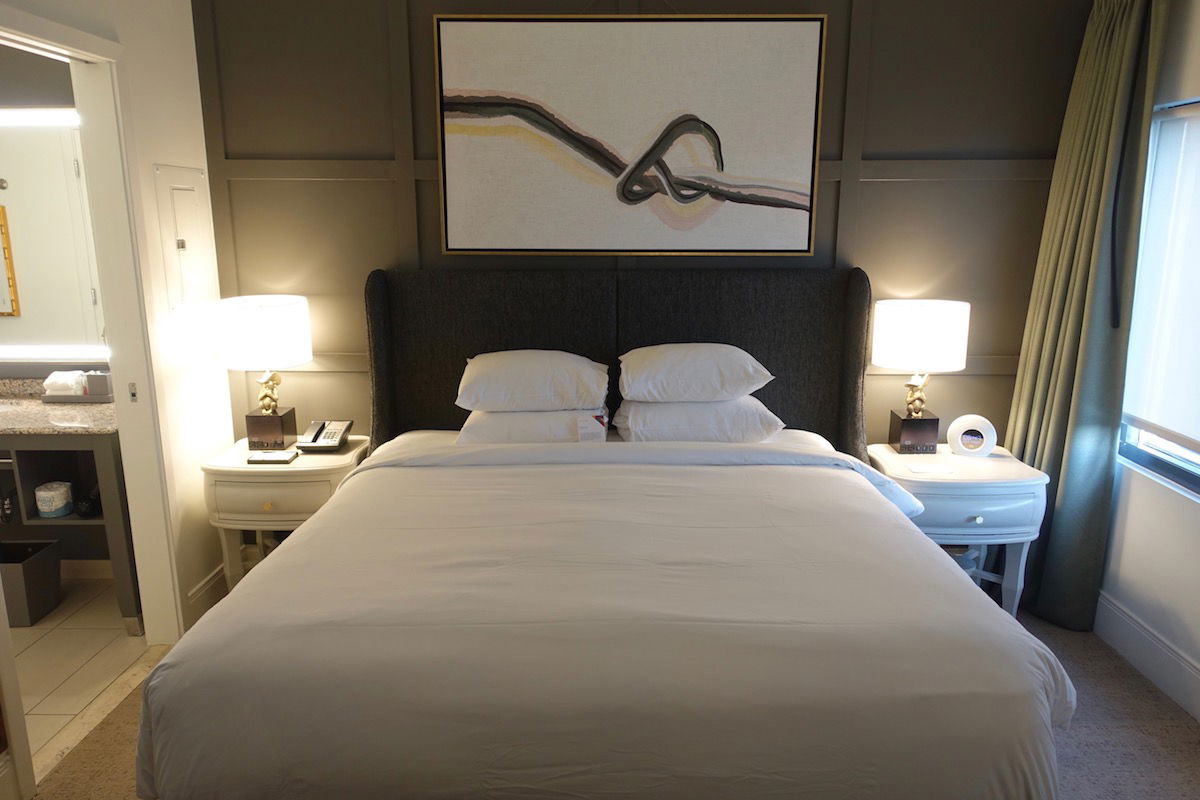 Andaz Savannah loft
My room overlooked Ellis Square, one of Savannah's 22 squares (hence the hotel's restaurant being called "22 Square").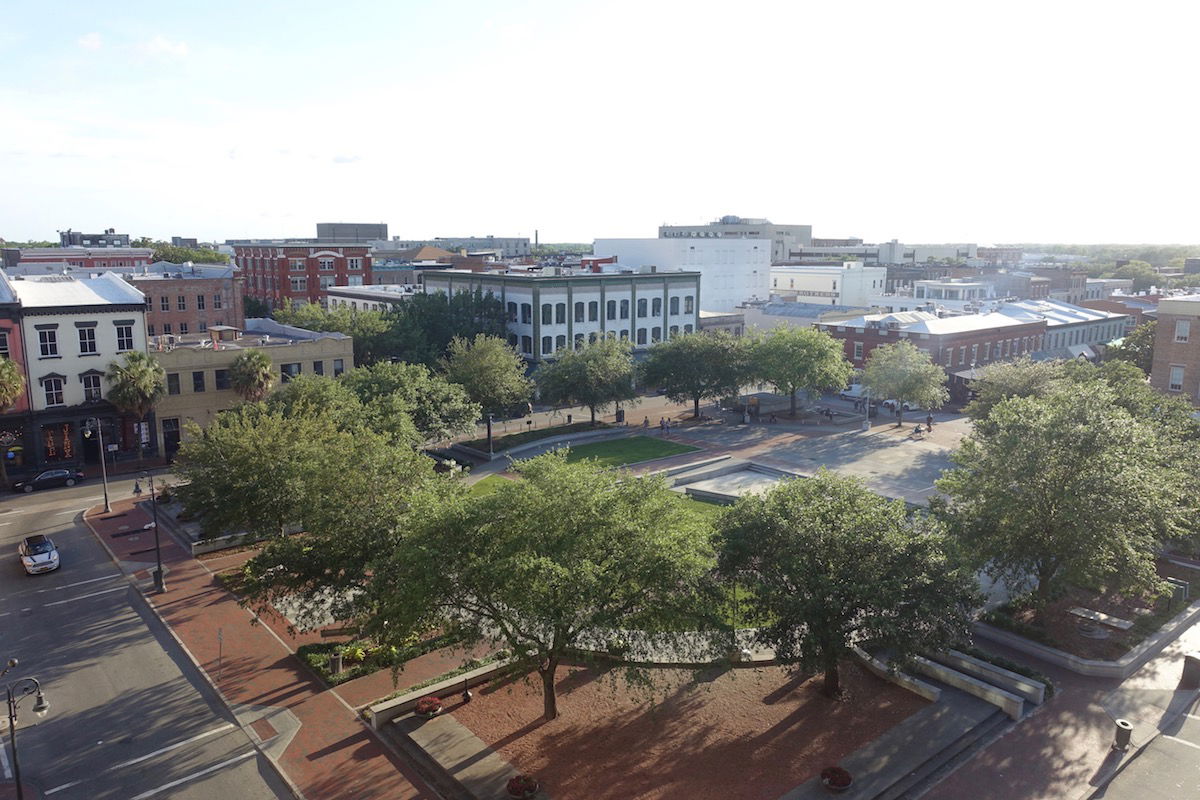 Andaz Savannah loft view
The bathroom was next to the bed, and was quite basic, with a sink, toilet, and a small walk-in shower.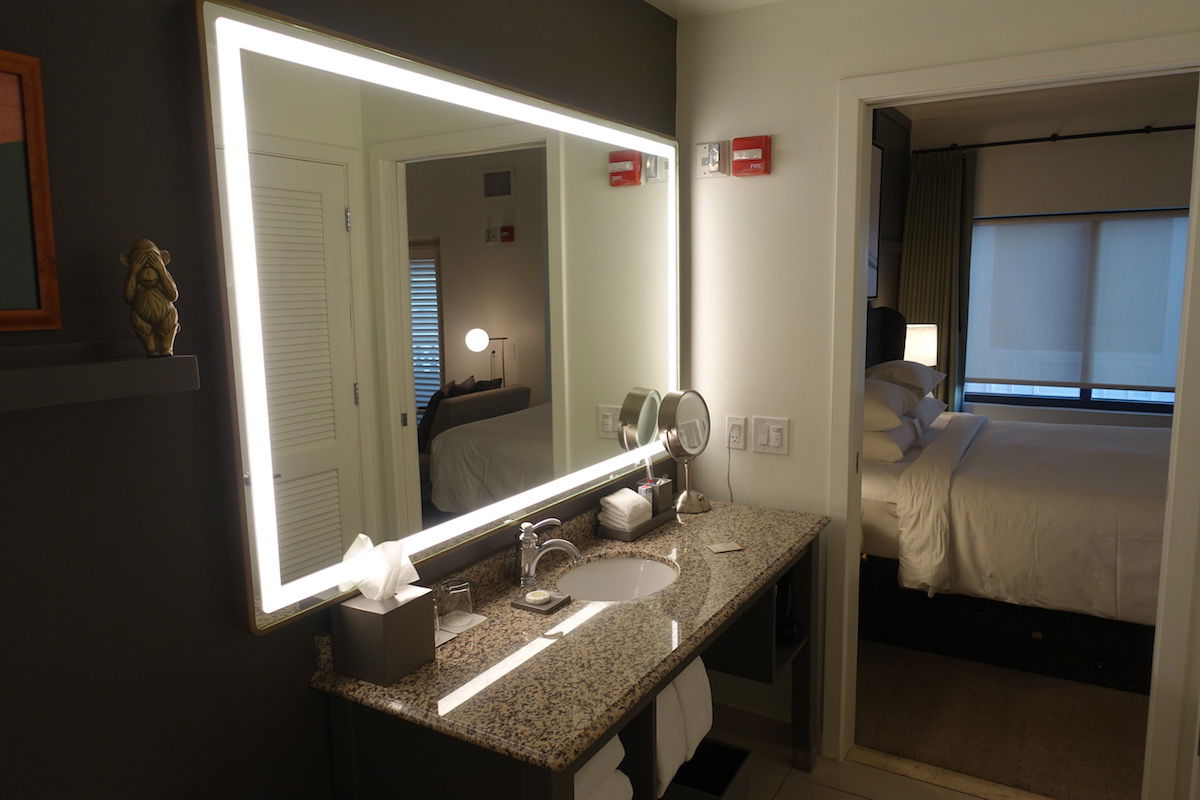 Andaz Savannah loft bathroom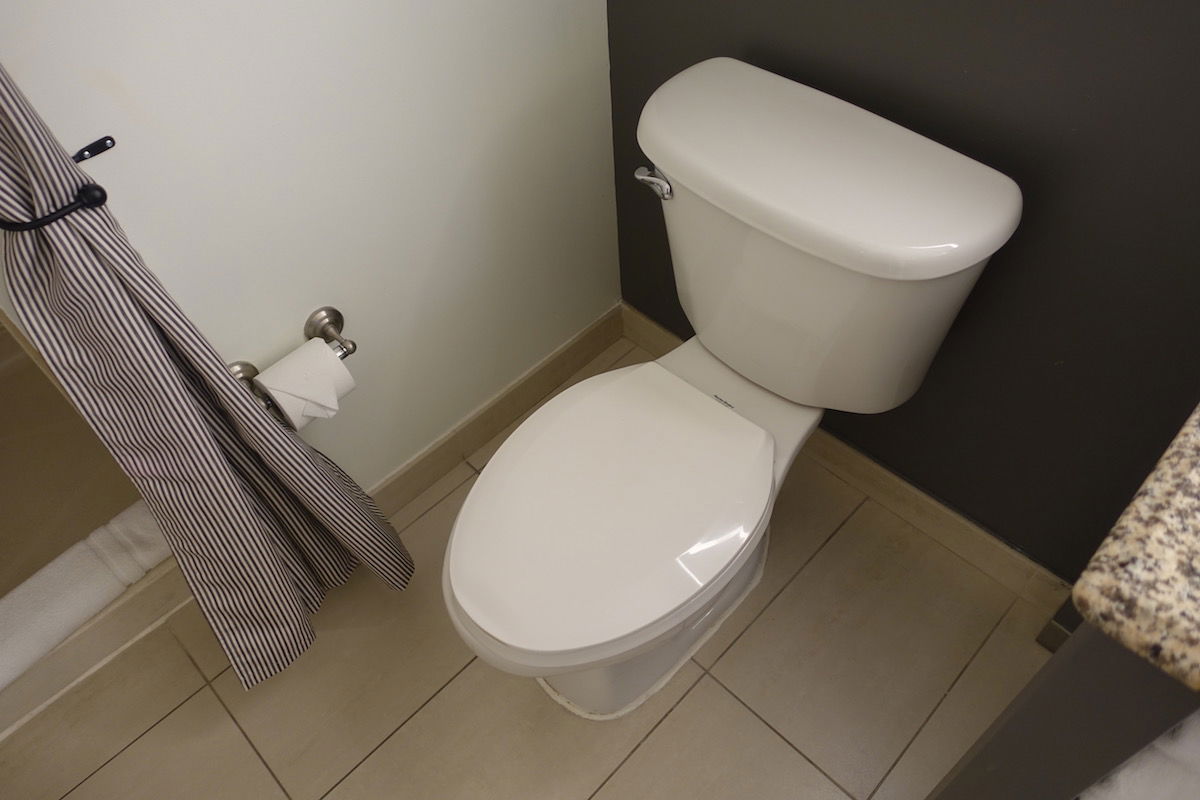 Andaz Savannah loft toilet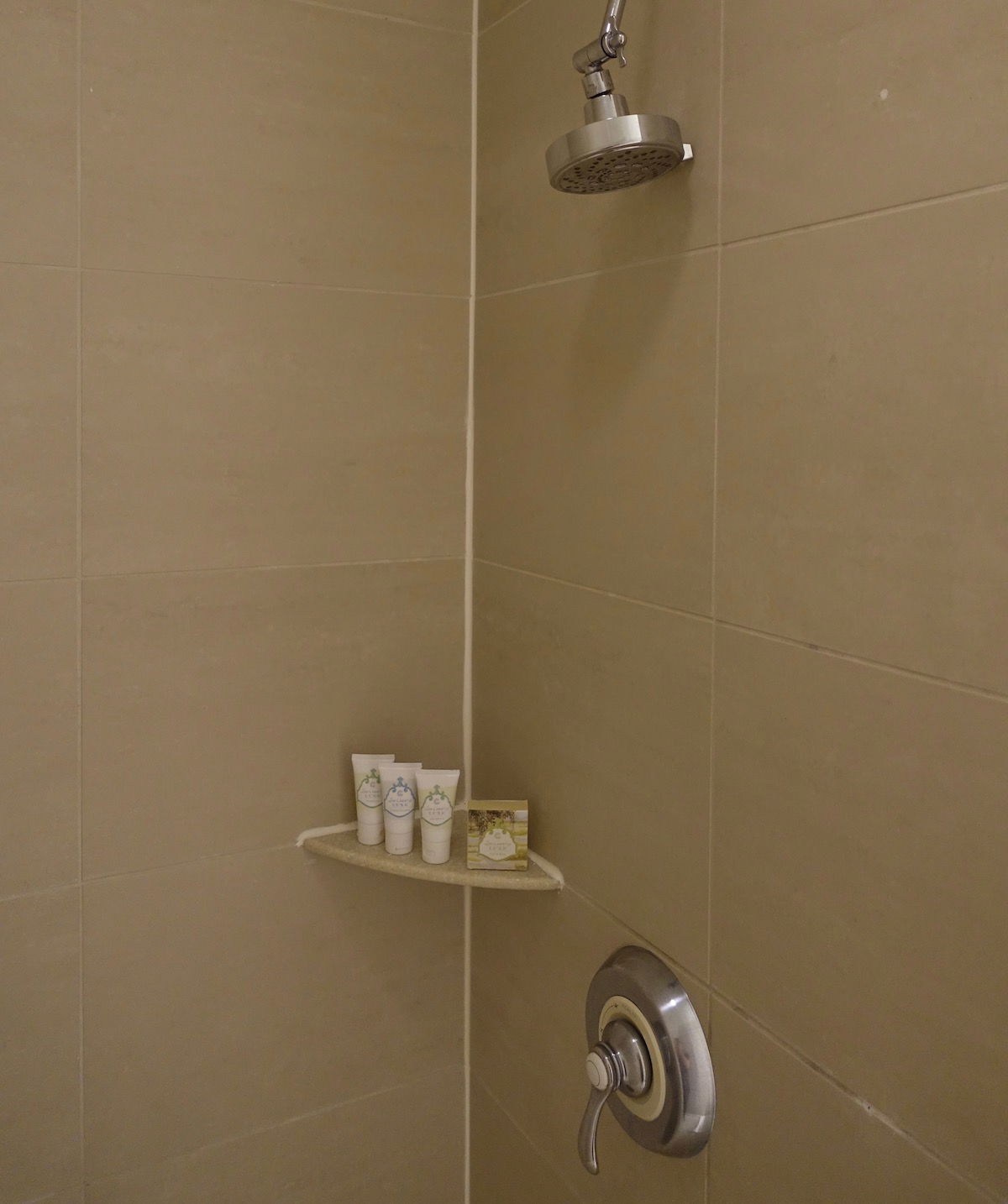 Andaz Savannah loft shower
Toiletries were from "Low Country Luxe," which I hadn't heard of before.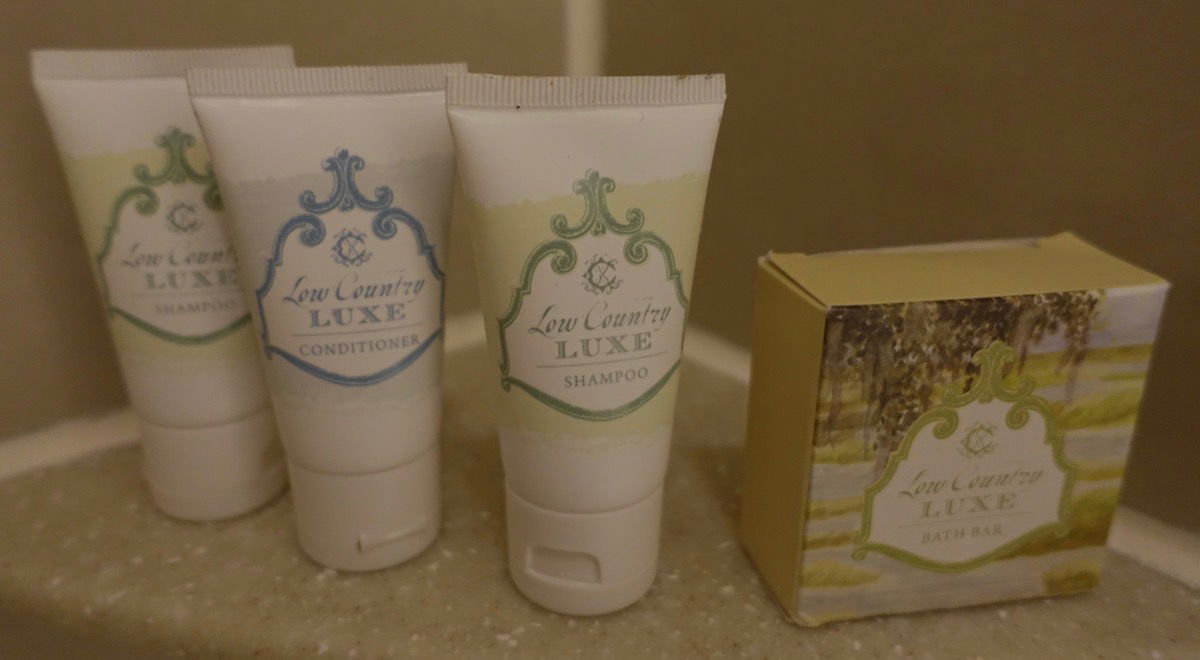 Andaz Savannah toiletries
Overall I thought the room was nice enough. It was large, though I didn't like that the room didn't have a desk, even though it was so big. It's clear this wasn't built as an Andaz, but rather was initially another hotel and was then converted into an Andaz.
The lack of standards that hotel brands have nowadays really shows how the global hotel groups are just after taking over management contracts even if they compromise the core of a brand.
Don't get me wrong, I'm not saying the room wasn't nice, but rather it just didn't feel like it belonged to an Andaz.
As far as the hotel's other features go, the hotel does have a 24/7 gym, though it's especially small and lacks natural light, though the (limited) equipment they have is decent.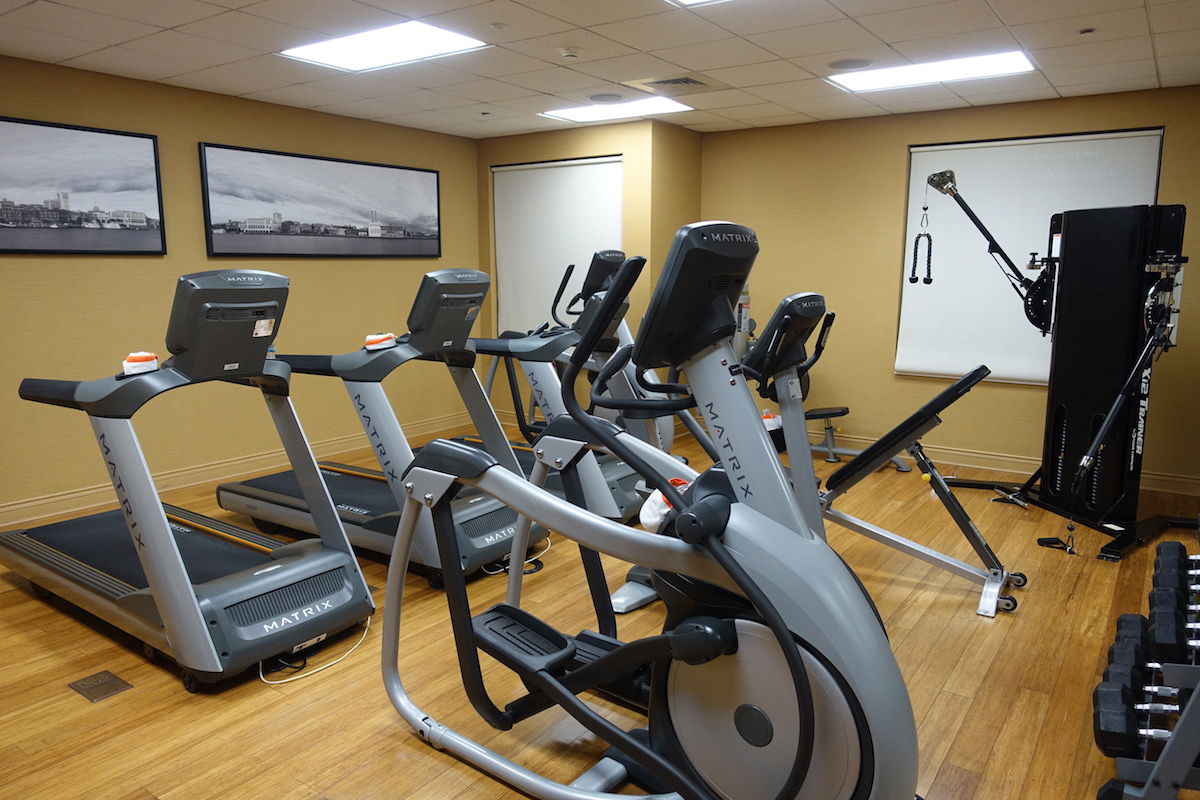 Andaz Savannah gym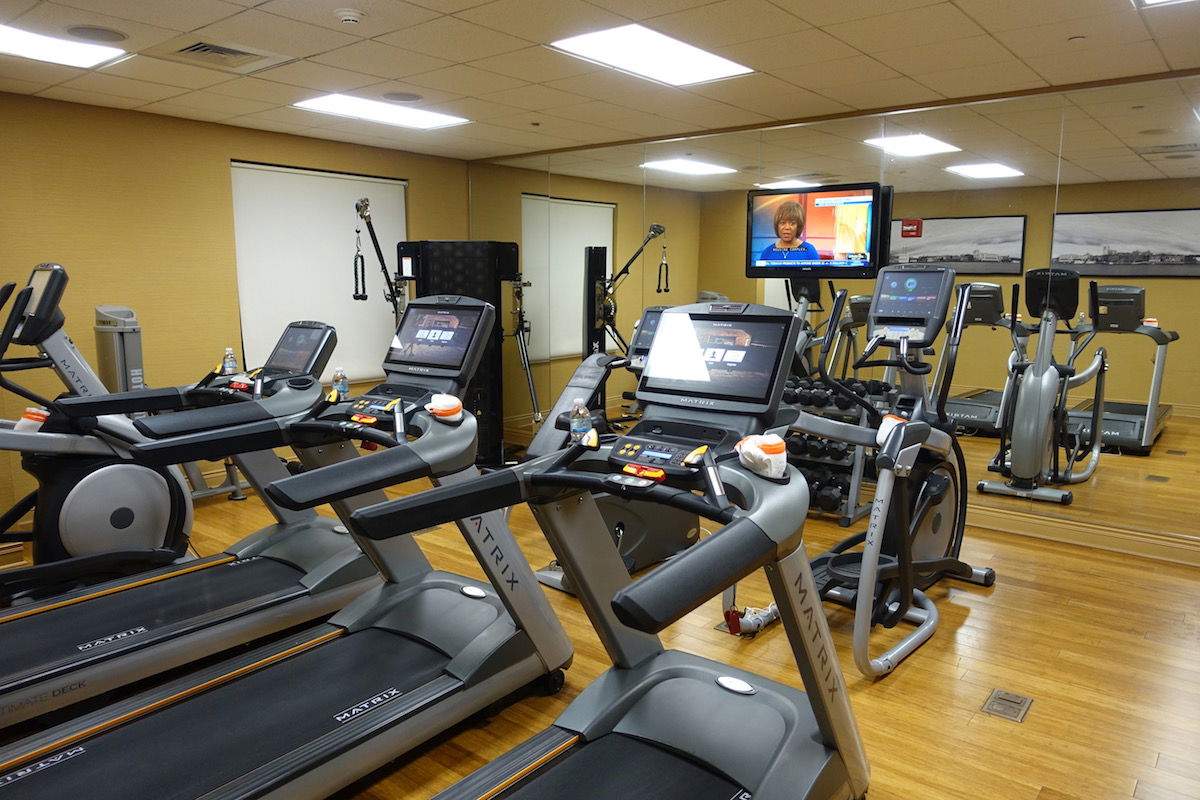 Andaz Savannah gym
The hotel also has a pool deck, open daily from 9AM until 10PM. There's even a fire pit. It's a really nice space, though the hotel doesn't seem to do anything with it — it was completely empty both times I visited. You'd think they'd set up a bar here or something, but nope.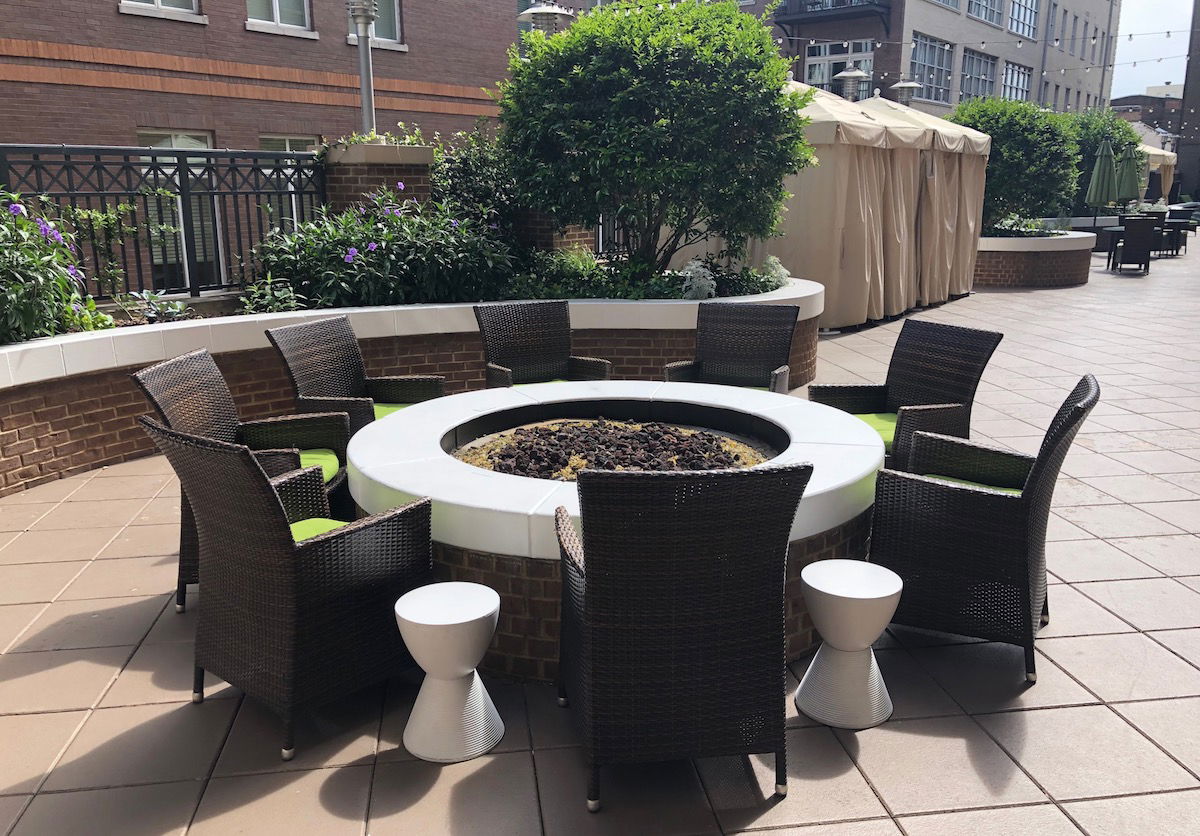 Andaz Savannah fire pit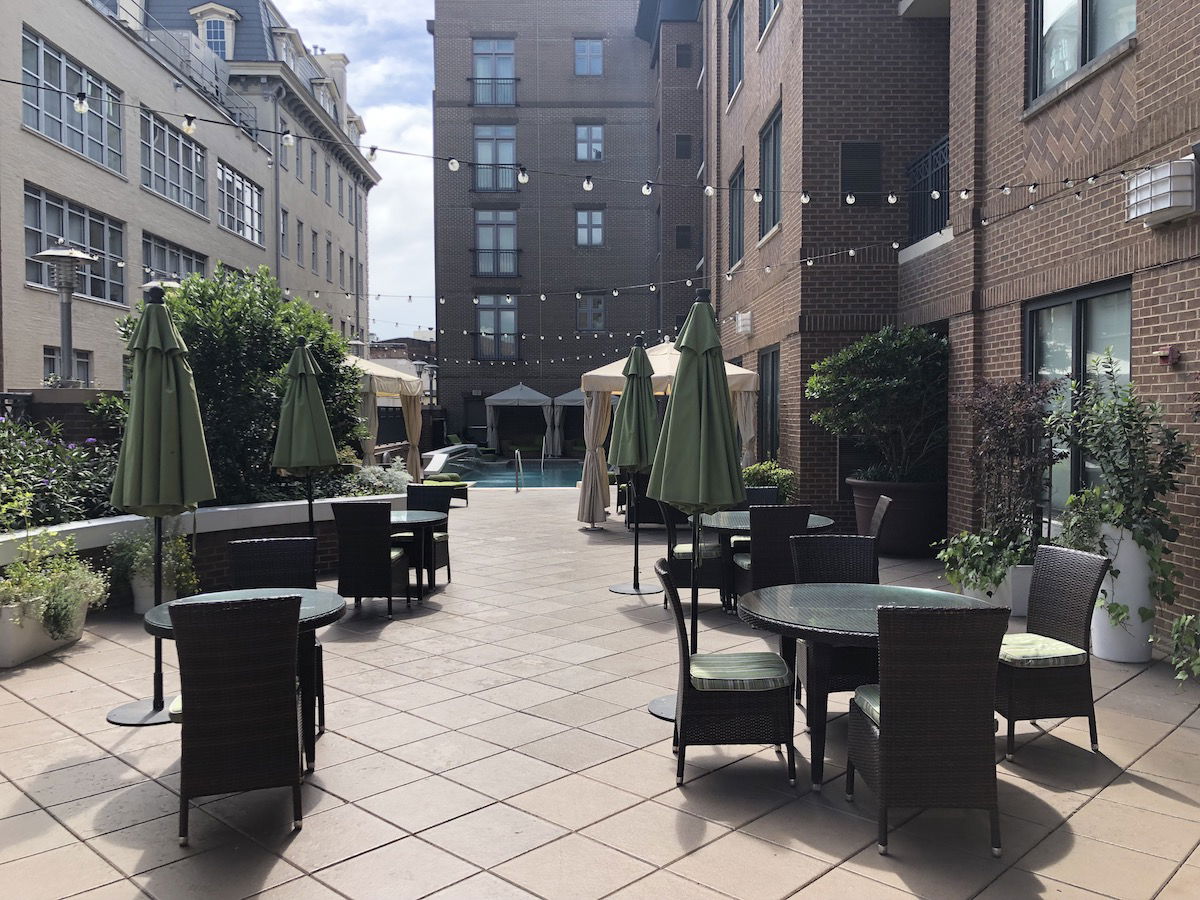 Andaz Savannah pool deck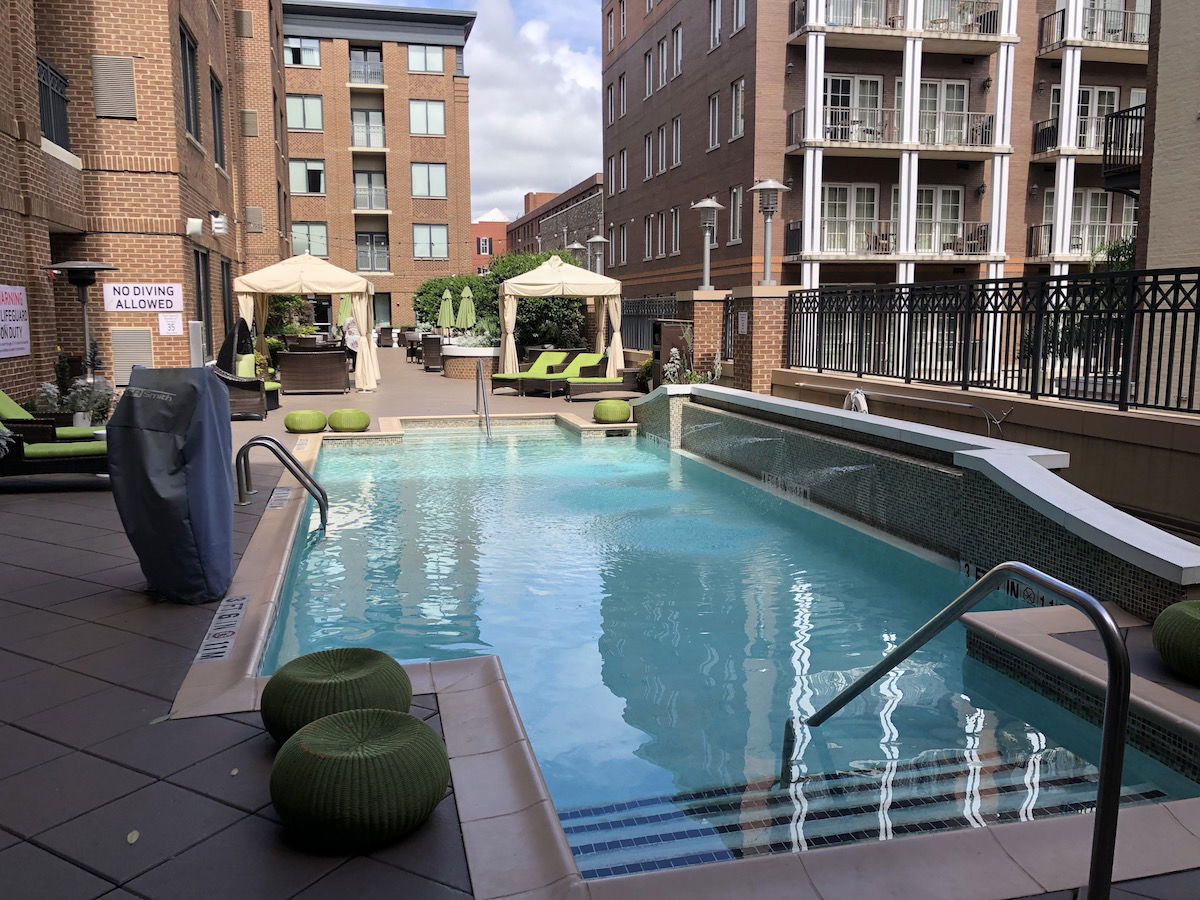 Andaz Savannah pool
I loved that the hotel offered complimentary coffee in the lobby in the morning. I always like getting a cup of coffee as early as possible, working for a bit, and then having breakfast later on, so this is a feature I value.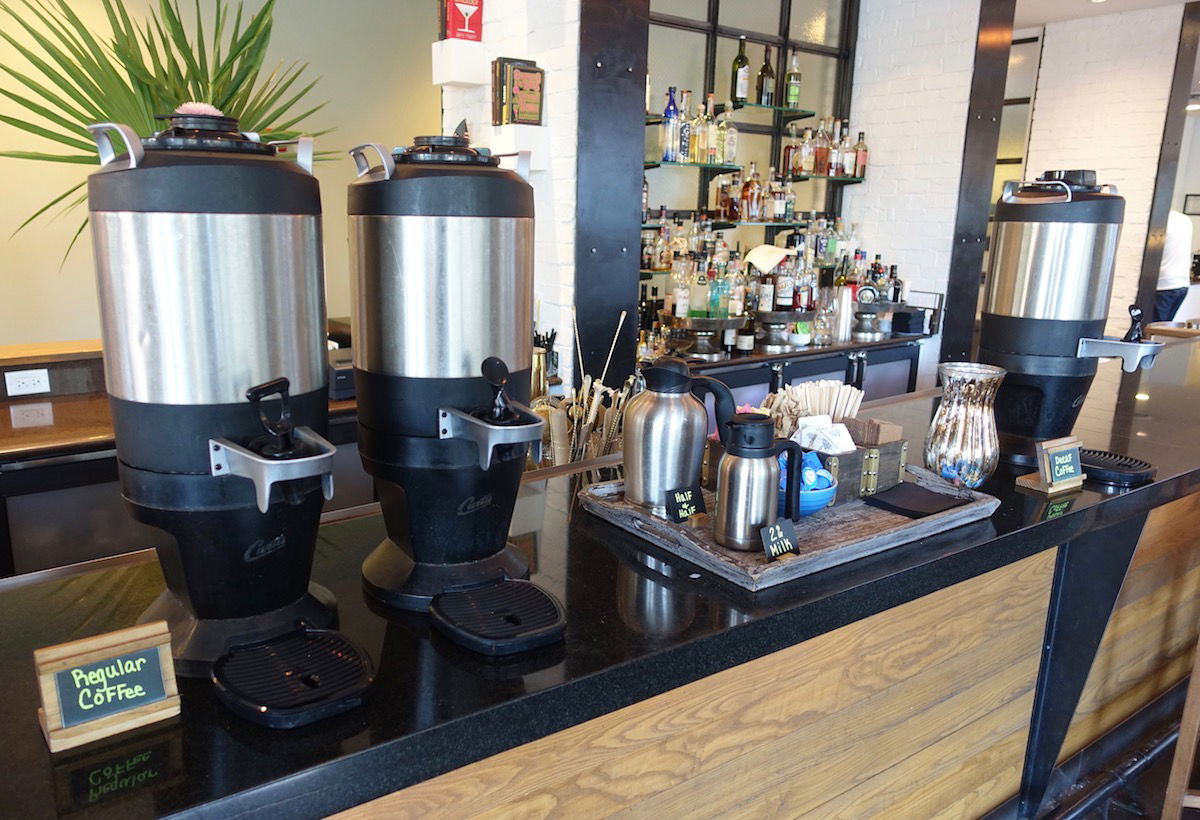 Andaz Savannah complimentary coffee
There are actually two options for getting coffee. The hotel also has a "pantry," which has the same snacks and drinks you'll find in the minibar, as well as a Keurig coffee machine.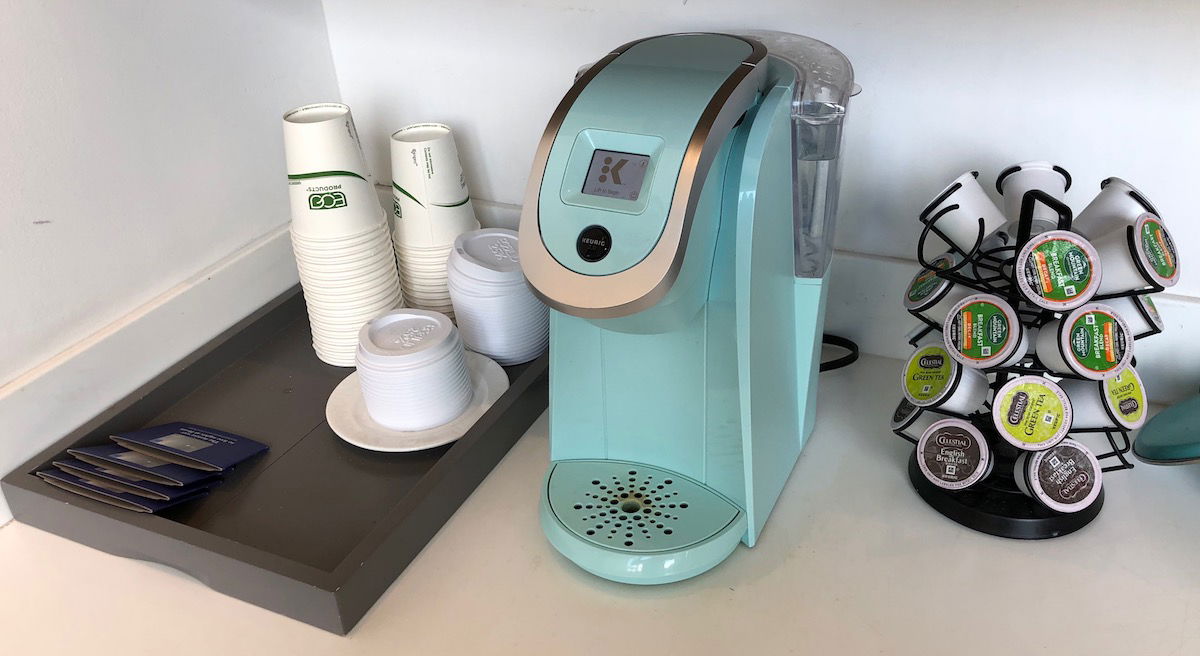 Andaz Savannah pantry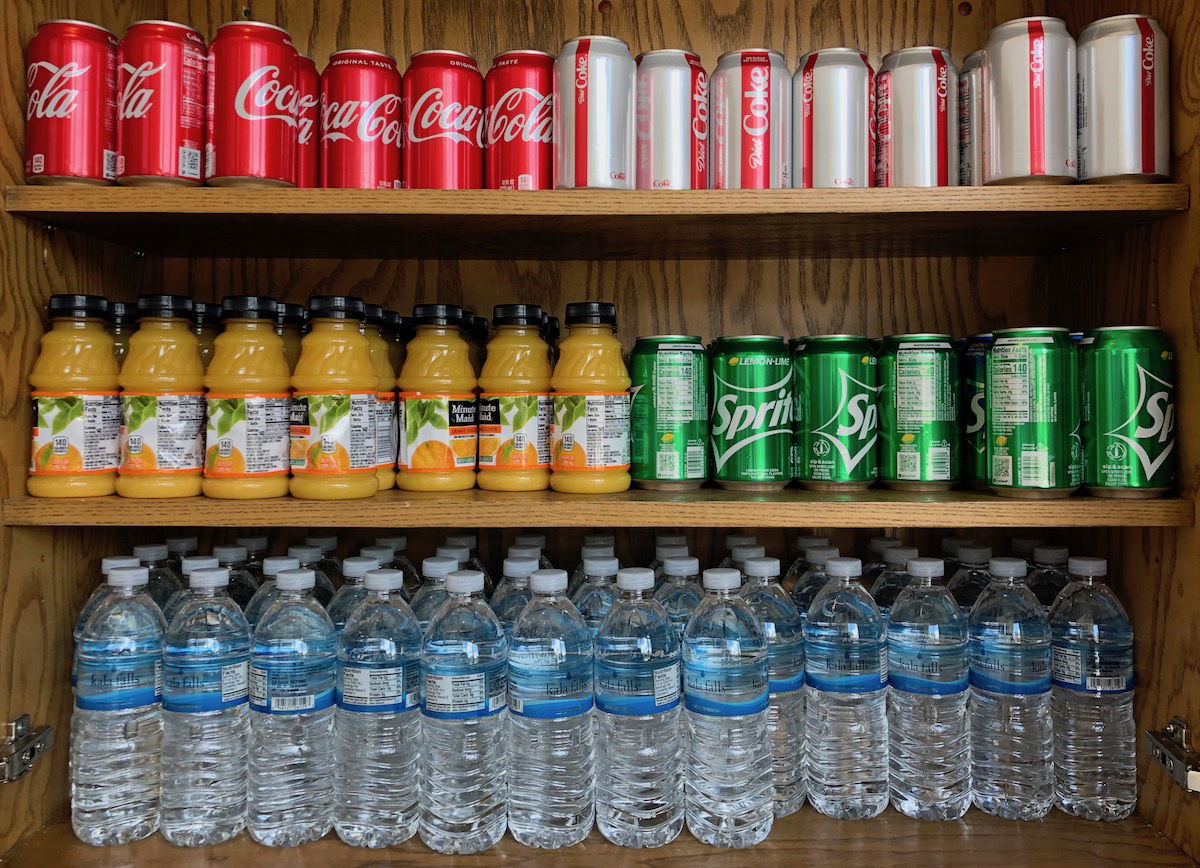 Andaz Savannah pantry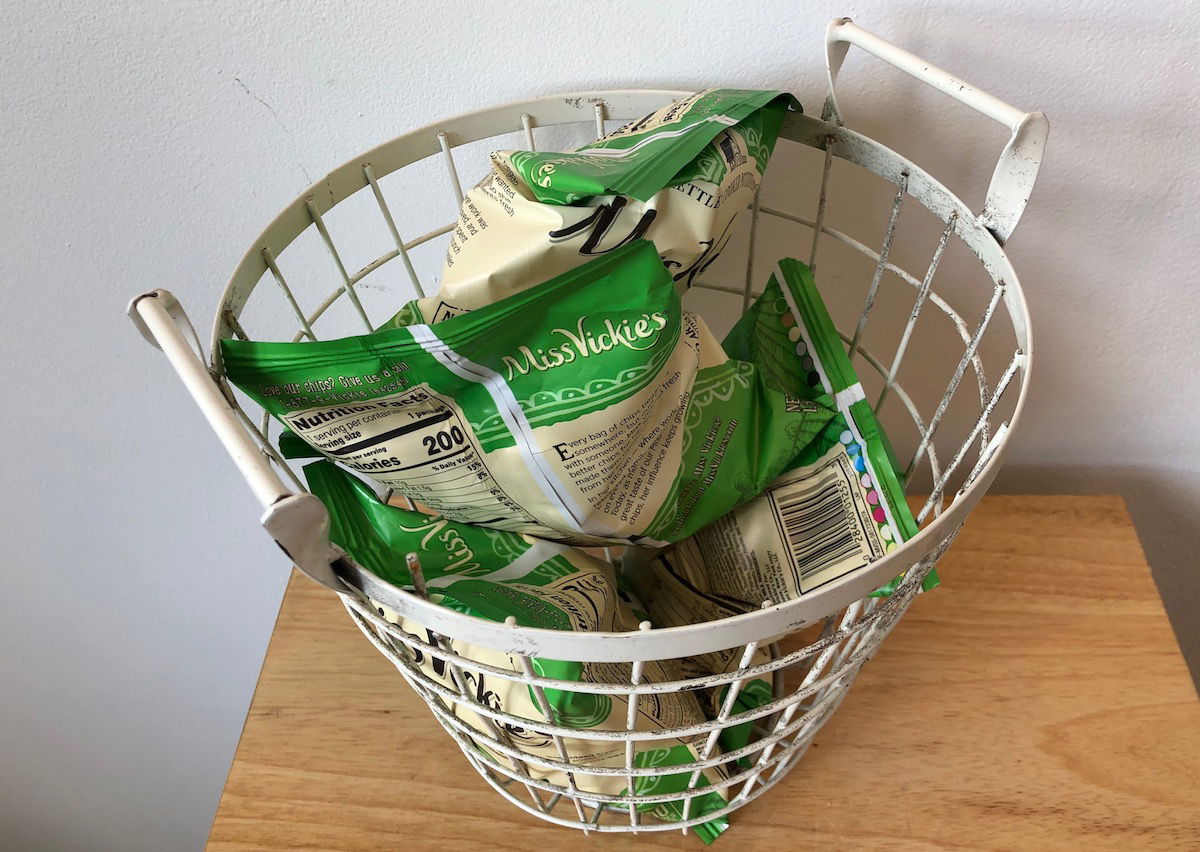 Andaz Savannah pantry
As mentioned earlier, 22 Square Bar & Restaurant is next to the lobby. The bar is impressive and nice, while the restaurant is small.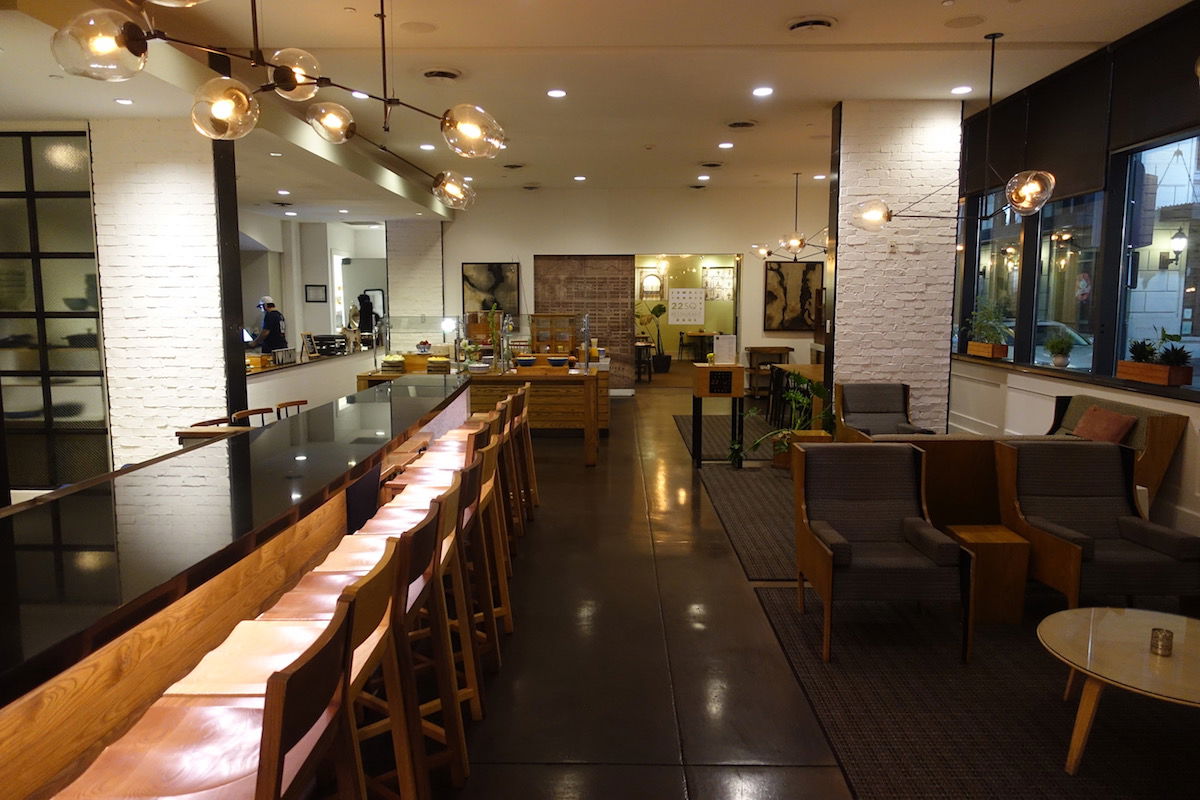 Andaz Savannah 22 Square Bar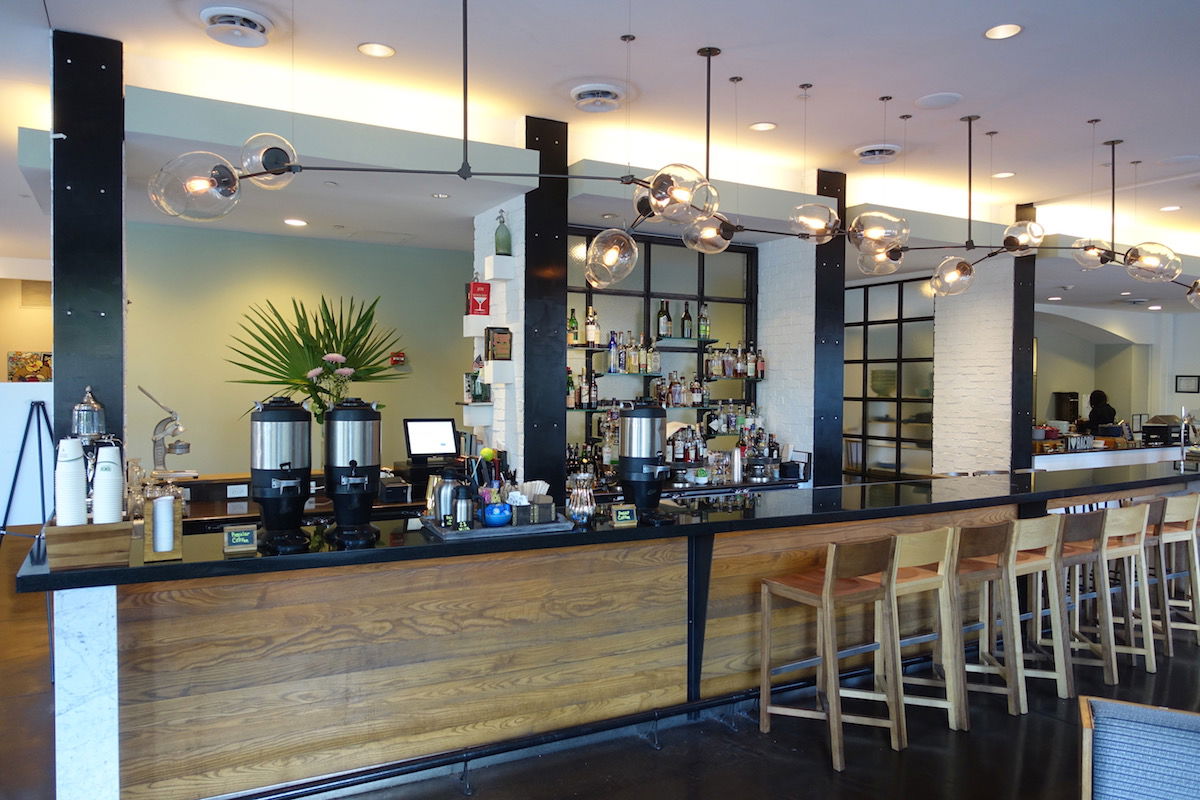 Andaz Savannah 22 Square Bar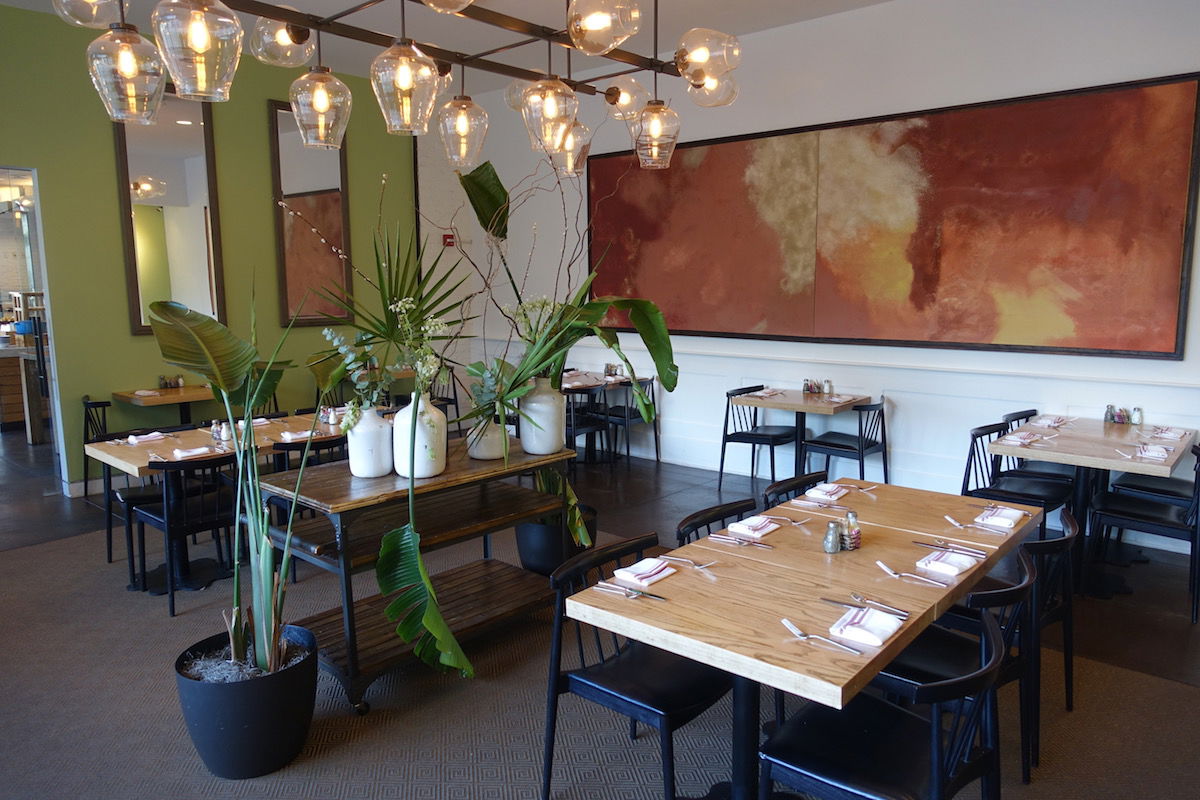 Andaz Savannah 22 Square Restaurant
Breakfast is served daily from 6:30AM until 11AM, and this is also where both the Globalist and Prive breakfast are available.
The breakfast menu read as follows: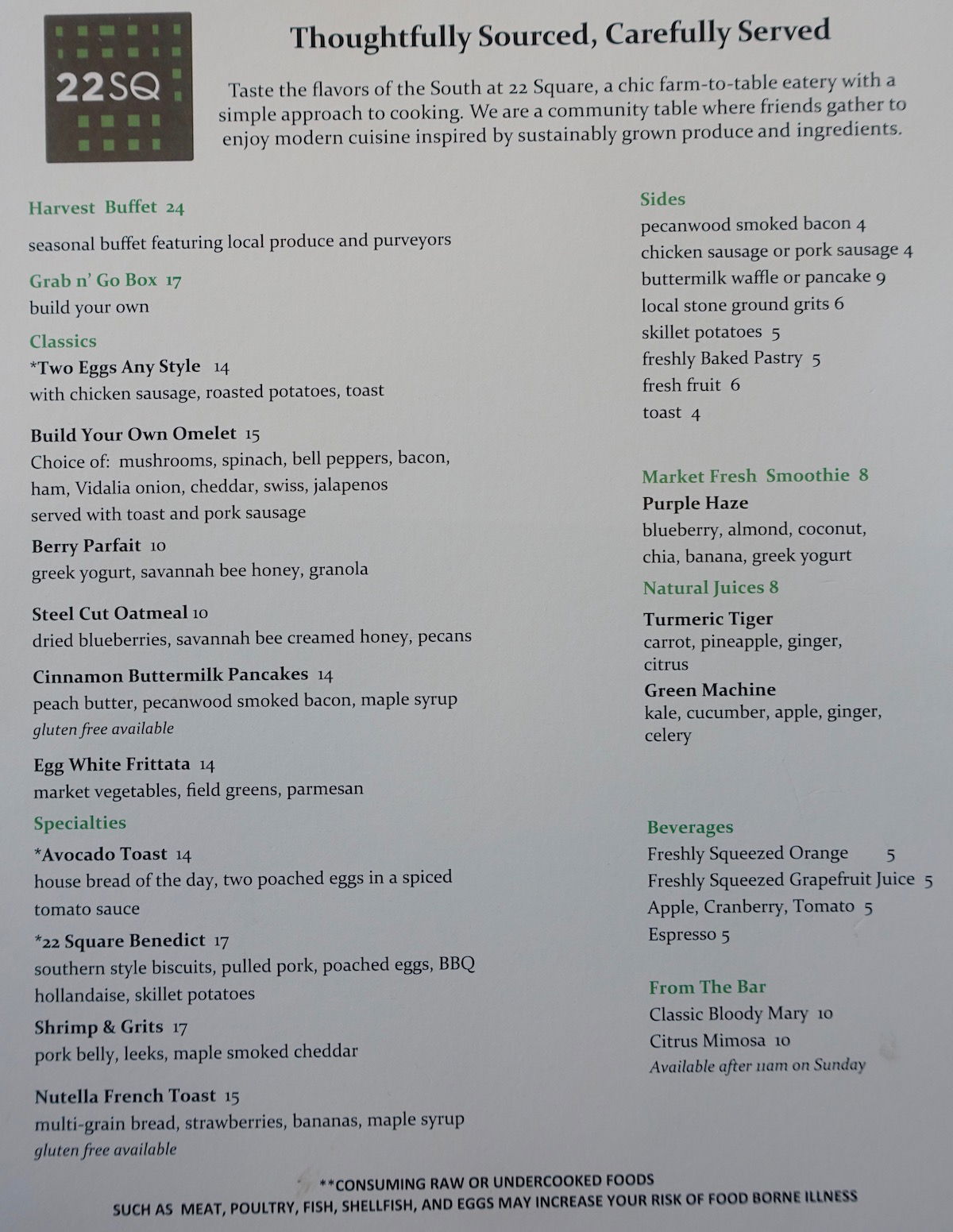 I had a look at the buffet, but ended up ordering something off the menu. The buffet looked fine, though wasn't anything special.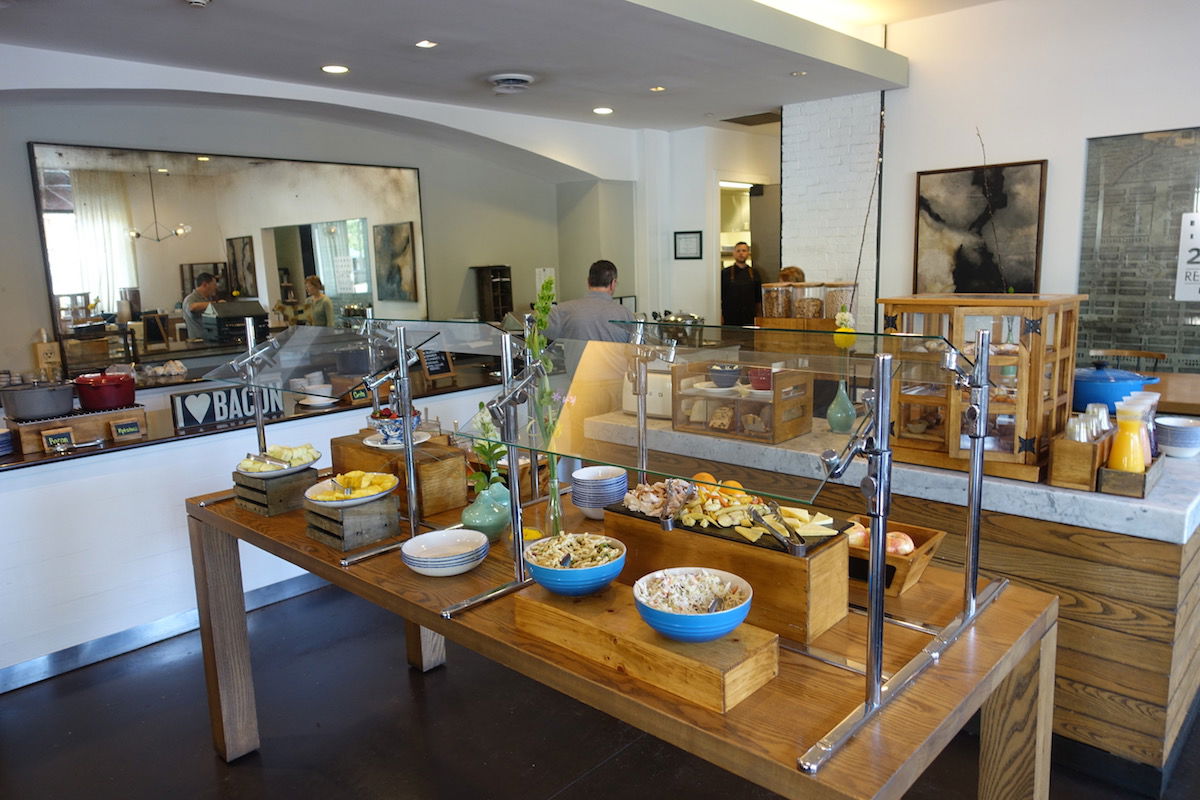 Andaz Savannah breakfast buffet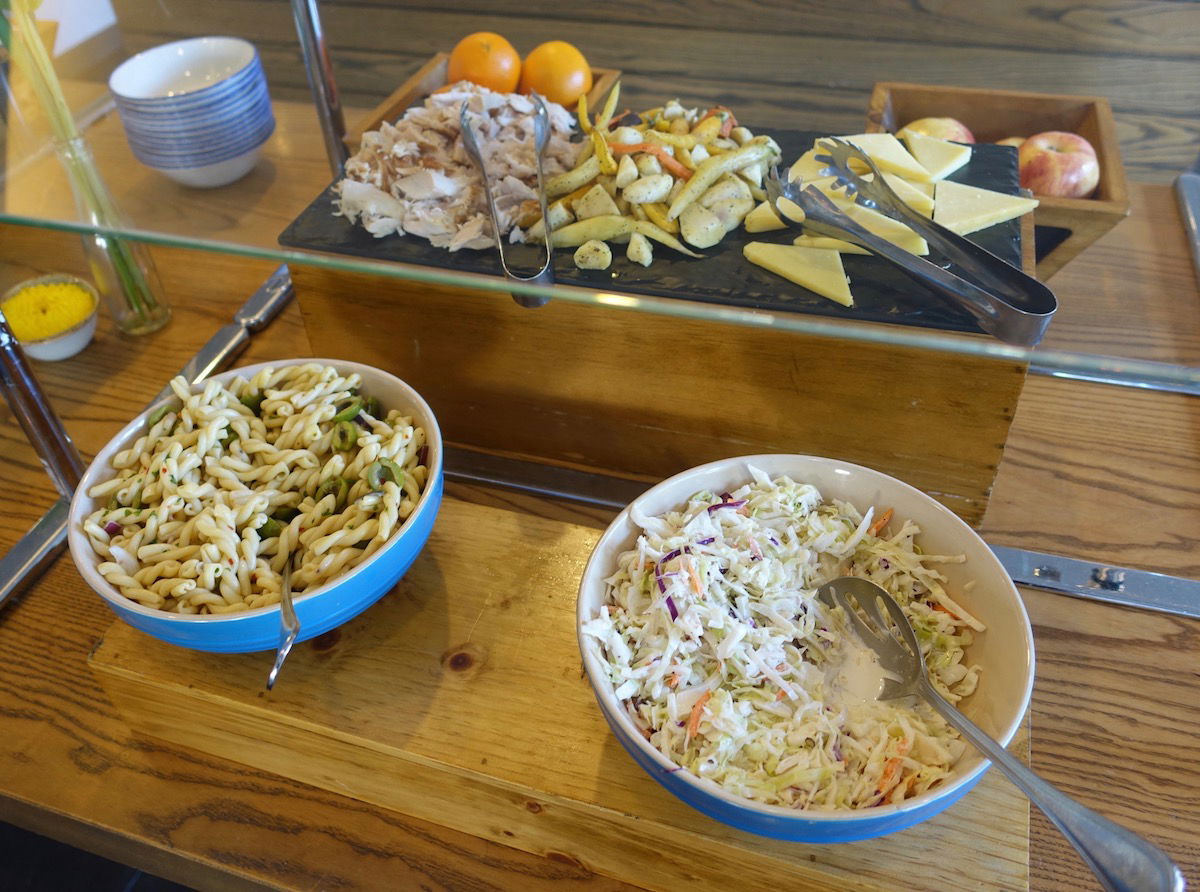 Andaz Savannah breakfast buffet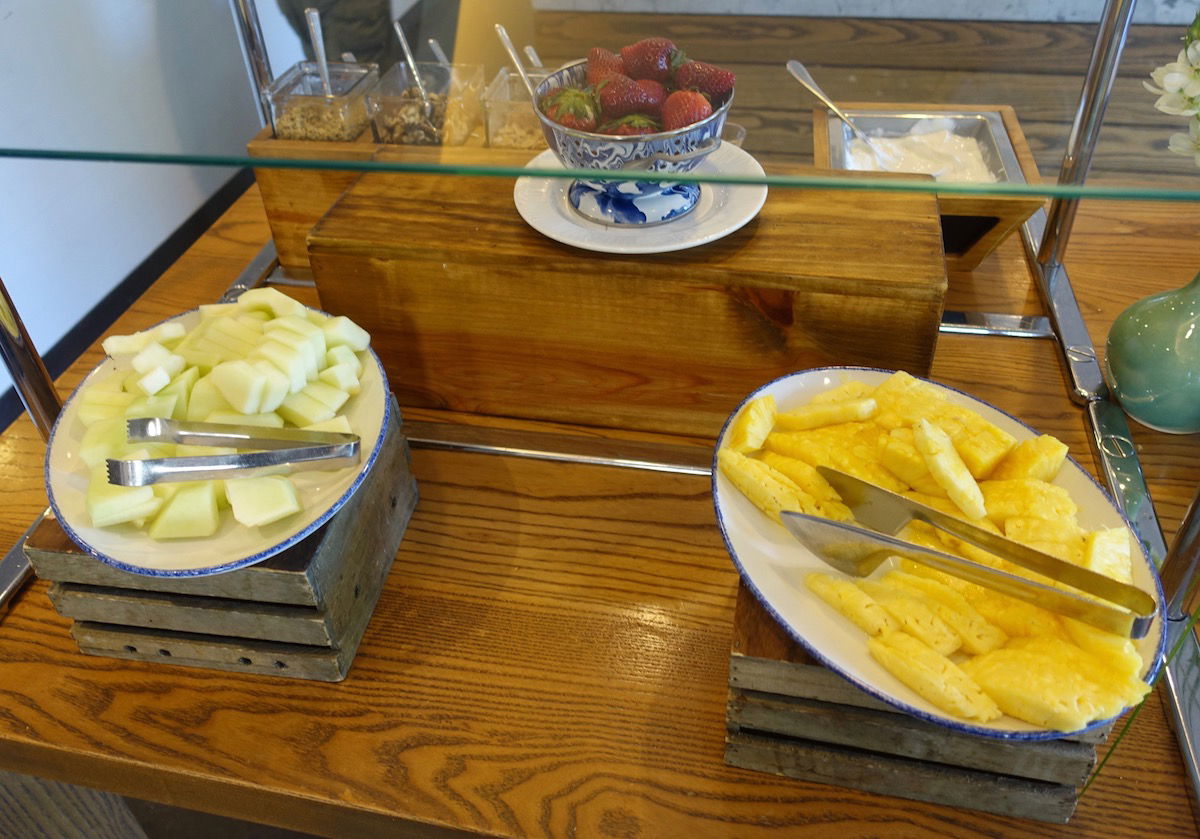 Andaz Savannah breakfast buffet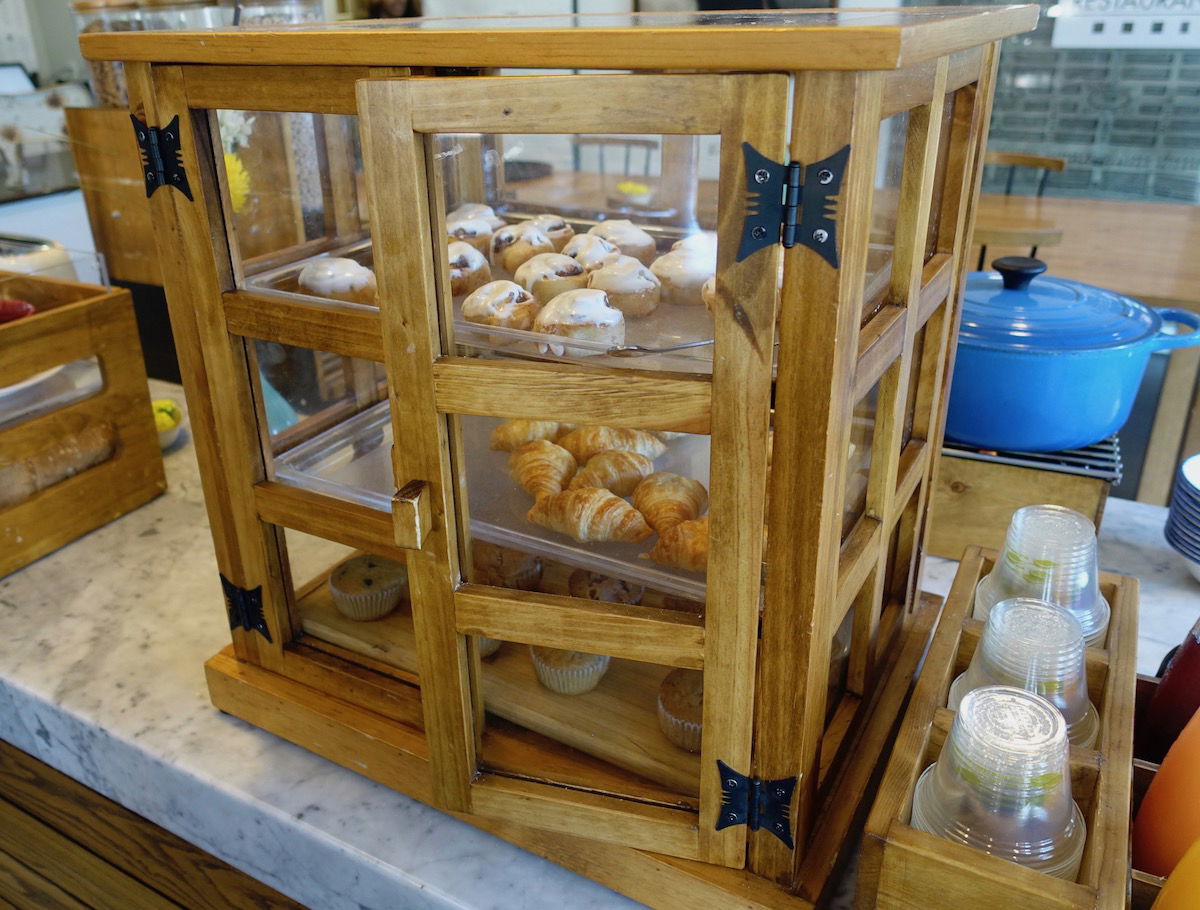 Andaz Savannah breakfast buffet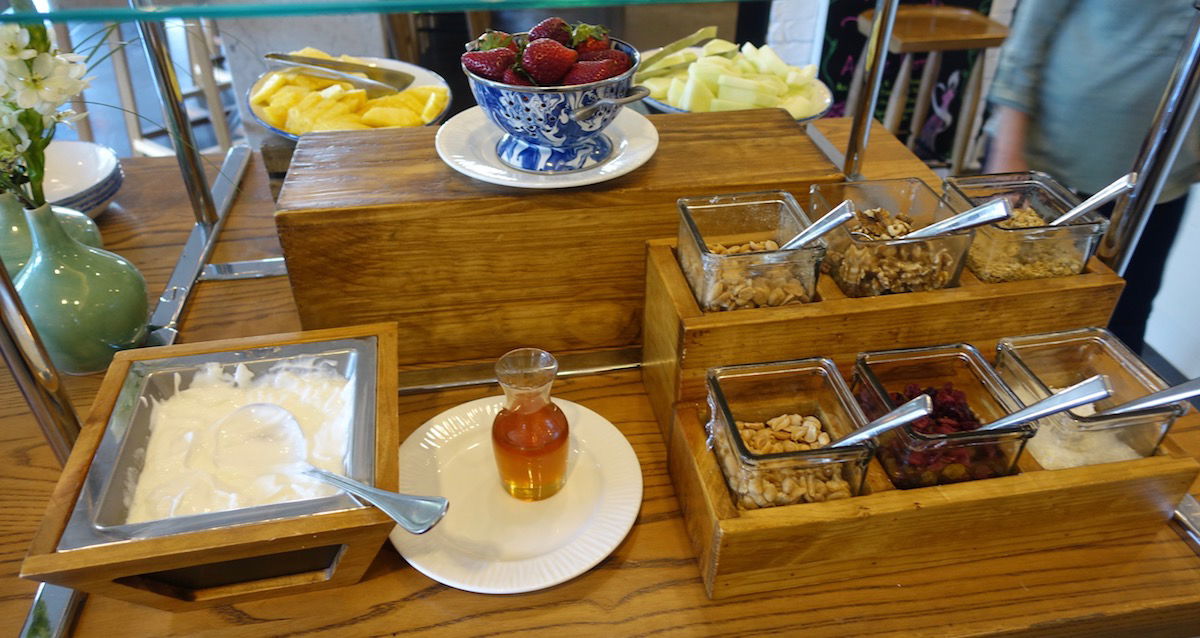 Andaz Savannah breakfast buffet
For breakfast I had the berry parfait, which was tasty.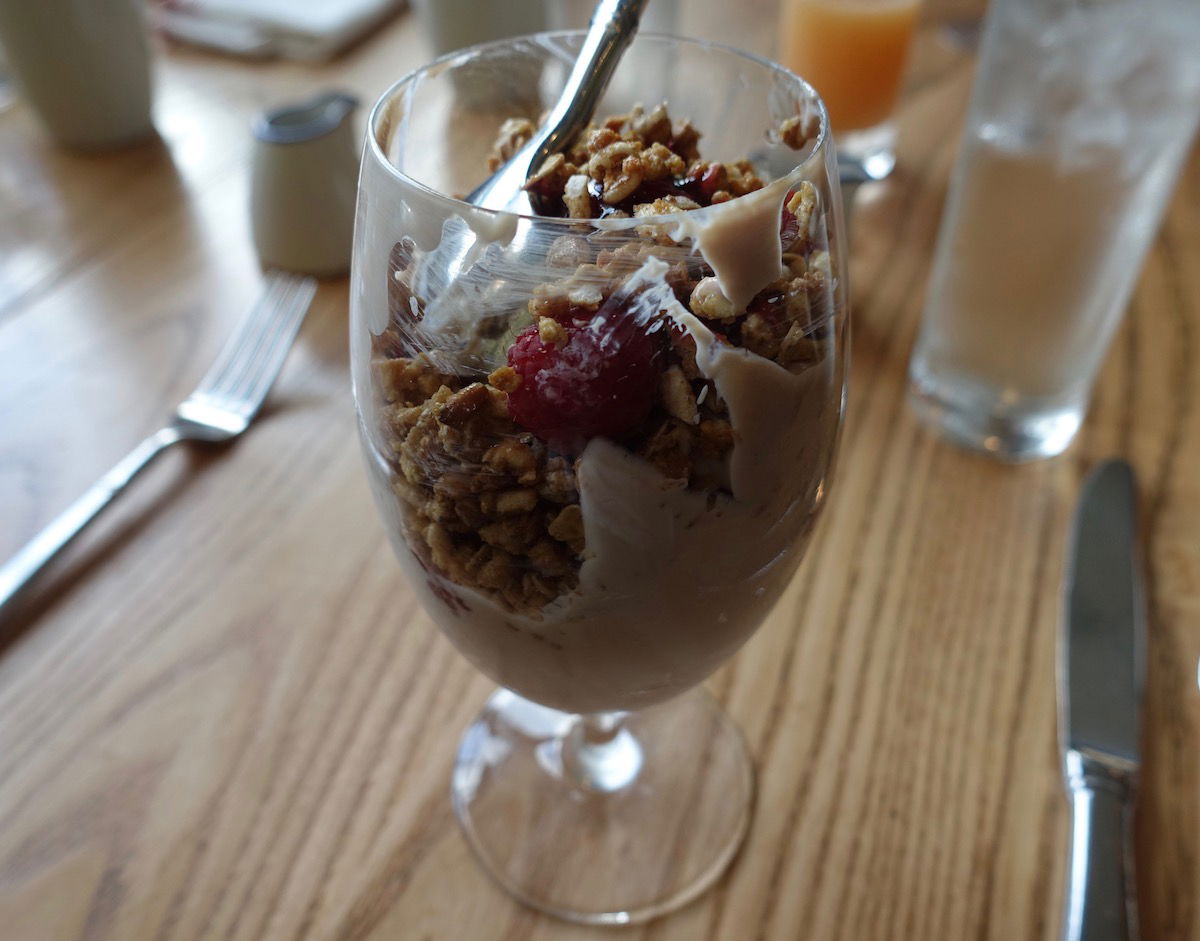 Andaz Savannah breakfast
Then I had the avocado toast, which wasn't exactly amazing. I think it's a stretch that they label this a "specialty" on their menu, because it reminded me of what I'd expect in an Admirals Club.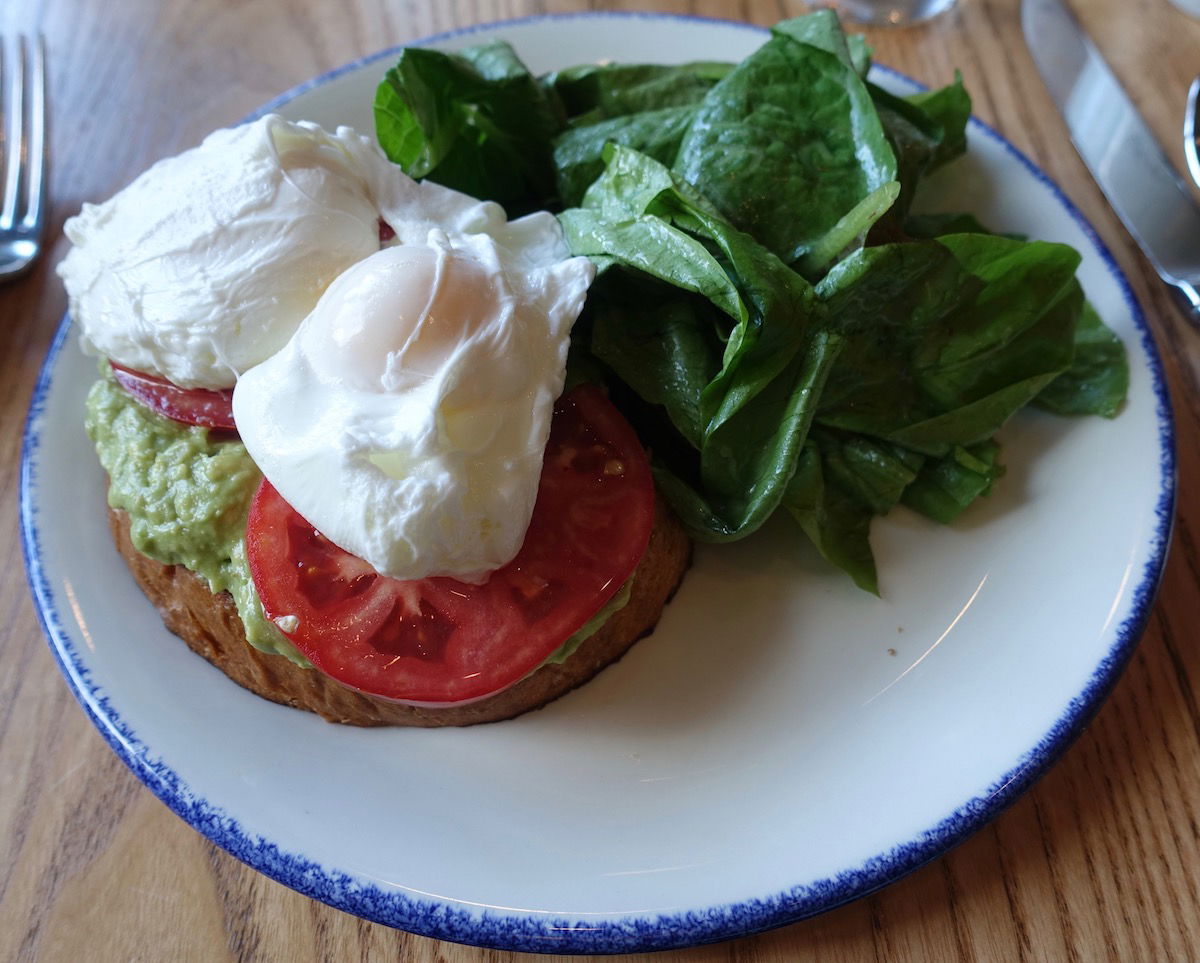 Andaz Savannah breakfast
I spent most of my time outside the hotel, so the only other thing I'd note is that the hotel has a complimentary nightly happy hour with free wine, as is standard at Andaz. So Tiffany and I had some rose, but asked for it to be served in plastic cups so that we could go to the pool deck.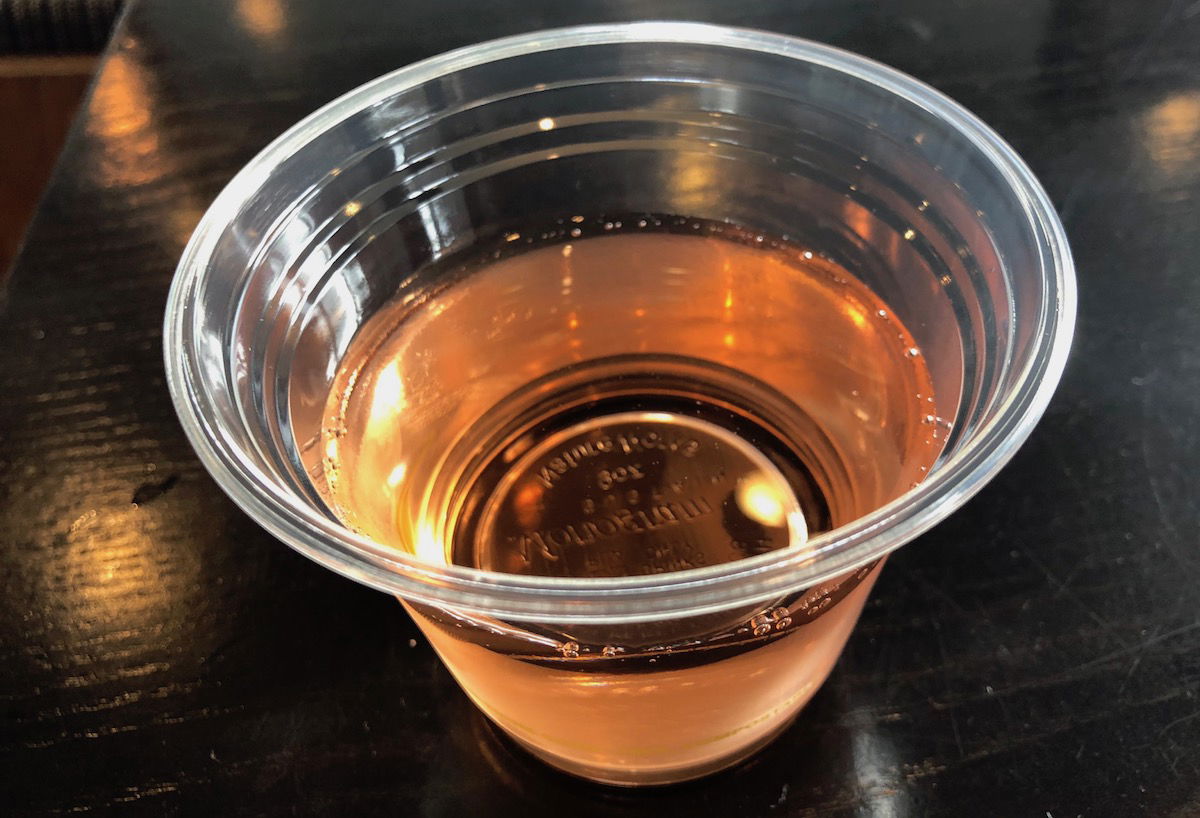 Andaz Savannah happy hour
Andaz Savannah bottom line
I'd say I got a pretty good deal for my stay at the Andaz Savannah, between my Globalist benefits, Prive benefits, the Chase Offers deal I was taking advantage of, in addition to all the points I earned.
Other than that, the Andaz Savannah is… fine. It's a nice enough hotel with a good location and friendly staff, but to me the hotel lacks character and identity. It's branded as an Andaz but to me doesn't feel like an Andaz.
So if you're a Hyatt loyalist and visiting Savannah I wouldn't hesitate to stay here. But Savannah has lots of points hotels, and personally I'd try another one if returning to Savannah. Not because I didn't like this one, but because I'm curious if I like any other properties better.
Also, in general I highly recommend visiting Savannah if you haven't already — it's such a cute city.
If you've stayed at the Andaz Savannah, what was your experience like? Do you have a favorite Savannah hotel?