La Compagnie is the all business class airline offering flights between New York and France (they used to just fly to Paris, but are also now seasonally operating flights to Nice).
Up until now the airline has just used two Boeing 757-200s for their service, featuring angled seats in business class. In September 2017 the airline announced plans to refresh their fleet, as they ordered two A321neo aircraft.
As I wrote about a couple of weeks ago, the plan was for La Compagnie's A321neo to enter service as of June 6, 2019. However, there's some good news on that front — the A321neo has entered service earlier than that, and is currently operating its first transatlantic flight. This should delight some passengers.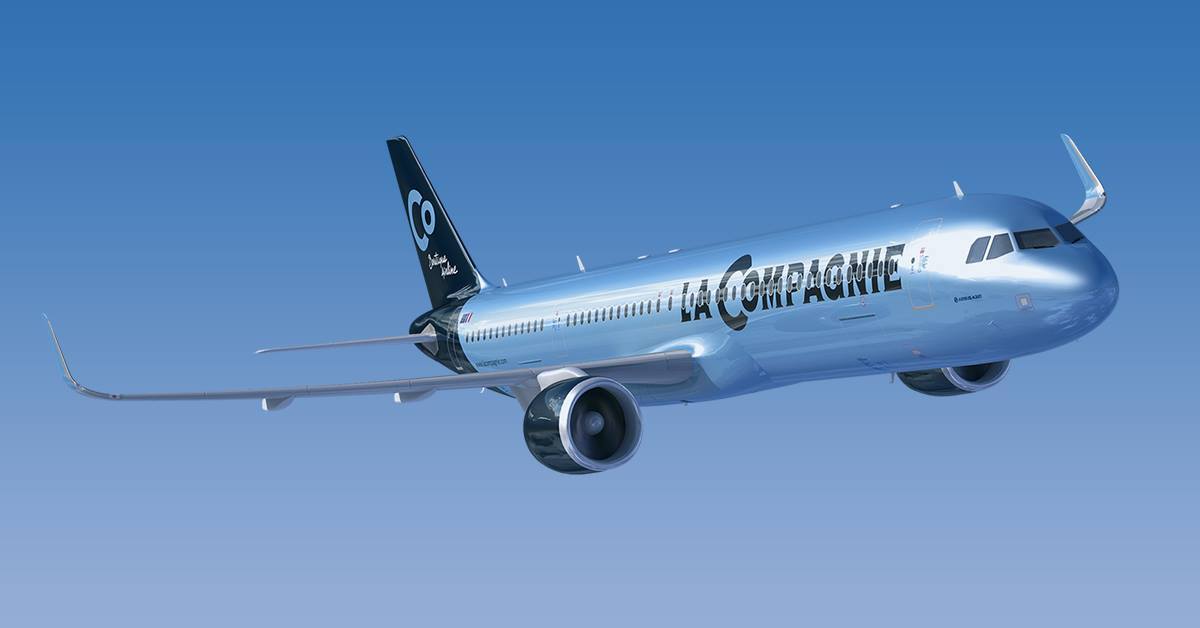 So if you've avoided La Compagnie in the past because of their angled seats, you may want to consider them again.
La Compagnie's A321neo business class
La Compagnie's A321neos feature a total of 76 fully flat business class seats in a 2-2 configuration. La Compagnie selected B/E Aerospace Diamond seats, which are an efficient use of space thanks to the footwells being to the side of the seats in front, which allows them to fit in more seats.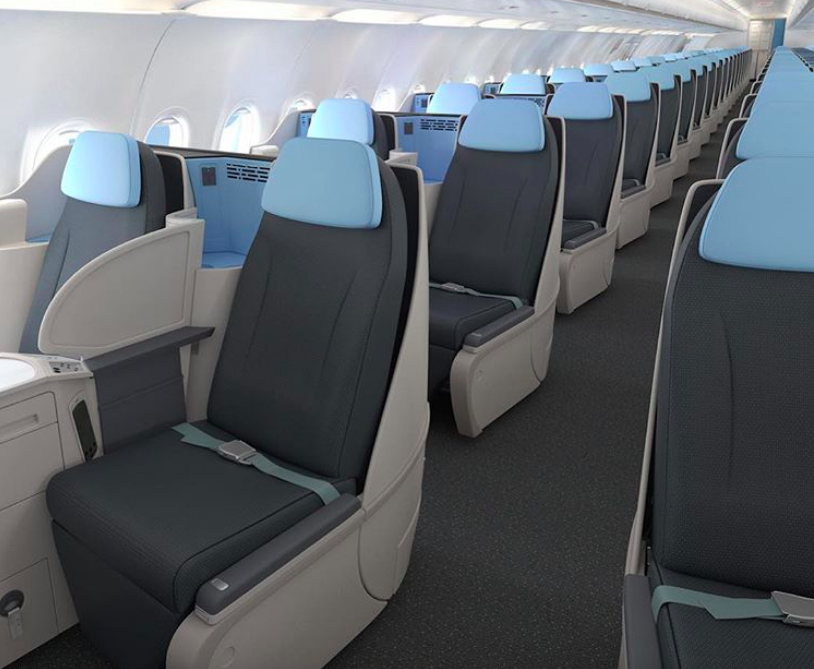 La Compagnie's A321neos supposedly feature high-speed Wi-Fi and 15.7″ touchscreen monitors at every seat.
This represents a massive improvement over their old business class product. While there are no doubt better business class seats out there, I do think this configuration strikes the perfect balance between offering a good product while also allowing the airline to offer a product efficient enough for the economics to work.
After all, La Compagnie's business class fares are significantly lower than what you'll otherwise find in the markets they operate.
Here's a (rather odd) video showcasing the cabin:
La Compagnie's A321neo routes
While the plan was for La Compagnie's A321neo to enter service as of June 6, 2019, it's actually operating its first transatlantic flight now. Here's the tracker for La Compagnie's A321neo, which has the registration code F-HBUZ. As you can see, the plane is currently over the Atlantic.
In summer and fall, La Compagnie typically operates twice-daily flights between Newark and Paris, while in winter they operate only one daily flight. As of now:
All Newark to Nice flights are operated by 757-200s
With the exception of June 2-4, one daily Newark to Paris flight is generally scheduled to be operated by the A321neo
While La Compagnie has two A321s on order, as of now the schedule just shows one of these planes. That's to say that for the summer and fall I see one daily A321 and one daily 757, and then in winter there's just one daily A321. The second A321neo is scheduled to join their fleet later this year.
La Compagnie's business class fares
If you want to fly La Compagnie, they pretty consistently have great business class fares. The La Compagnie special deals page will show you their best values.
At the moment it seems like La Compagnie's best deals are for one-way fares, especially those originating in Paris. You can fly one-way business class from Paris to Newark for just 600EUR.

Bottom line
While La Compagnie had some growing pains when they first launched operations, they've matured quite nicely. They've continued to offer exceptional value, and have developed quite a loyal following of people flying between New York and Paris.
The A321neo should take the airline to the next level, both in terms of operating costs, and in terms of the passenger experience. I'm happy to see that La Compagnie has put the A321neo into service earlier than expected.
I can't wait to give La Compagnie another try on this plane, given that my experience on their 757 wasn't amazing (in fairness this was back when they launched several years ago).
Does anyone have plans to fly La Compagnie's new A321?