The troubles facing Avianca have alarmed people as it pertains to LifeMiles. We've received several emails and comments from folks worried about the program, so my colleague Jordan offered to put together a post with an overview of the situation.
---
The situation at Avianca is complicated, to put it mildly. There's a complex web of parent companies, holding companies, and shareholders involved. Avianca Brazil was an entirely separate airline held by the same parent company as Avianca, Synergy Group. Avianca has many different subsidiaries held under Avianca Holdings that operate under the Avianca name.
Avianca Colombia and Avianca Brazil: two airlines with separate loyalty programs
Avianca Brazil's shutdown is perhaps what's most concerning. The airline filed for bankruptcy last December, and operations were suspended last week. Avianca has suffered "reputational harm" from the bankruptcy and suspension of Avianca Brazil.
The folding of Avianca Brazil doesn't have any direct impact on the LifeMiles program.
Avianca operates the LifeMiles program, which is known for sales on purchased miles and reasonable redemption rates. Avianca Brazil had a separate frequent flyer program, Amigo. Avianca Amigo was mainly known for easy matches to get Star Alliance Gold status.
Earning and redeeming LifeMiles continues as usual, despite the challenges Avianca is facing and the closure of Avianca Brazil.
Avianca Colombia has run into some trouble
Avianca Colombia's controlling shareholder, BRW Aviation, recently defaulted on a $456M loan made by United. These loans were secured with Avianca stock, which United could, in theory, take control of. That's complicated by United's contracts with its pilots, which forbids United from owning a foreign airline.
The situation is quite fluid at this point. Avianca's stock price is low, and some argue a bargain for its underlying assets. The closure of Avianca Brazil has damaged the brand. Despite strong performance with Avianca's LifeMiles program and the Avianca Cargo division, the Colombian airline still faces financial problems.
While United can't outright take control of Avianca, they did push for changes in leadership. United privately drove the ouster of Germán Efromovich, the former chairman of Avianca. A new chairperson has already replaced him: Robert Kriete, a former TACA CEO. United has also promised up to 150 million dollars in additional funding in the short term.
United has a considerable interest in Avianca Colombia's success. That makes it difficult for the airline to falter overnight.
Avianca Colombia is a strong airline in a unique location
We've seen a lot of airlines go bust in the past few years. It's a challenging time for airlines between downward pressure on fares, unstable oil prices, and general economic uncertainty around the world. Despite all of this, Avianca's cargo division and the LifeMiles program both remain profitable.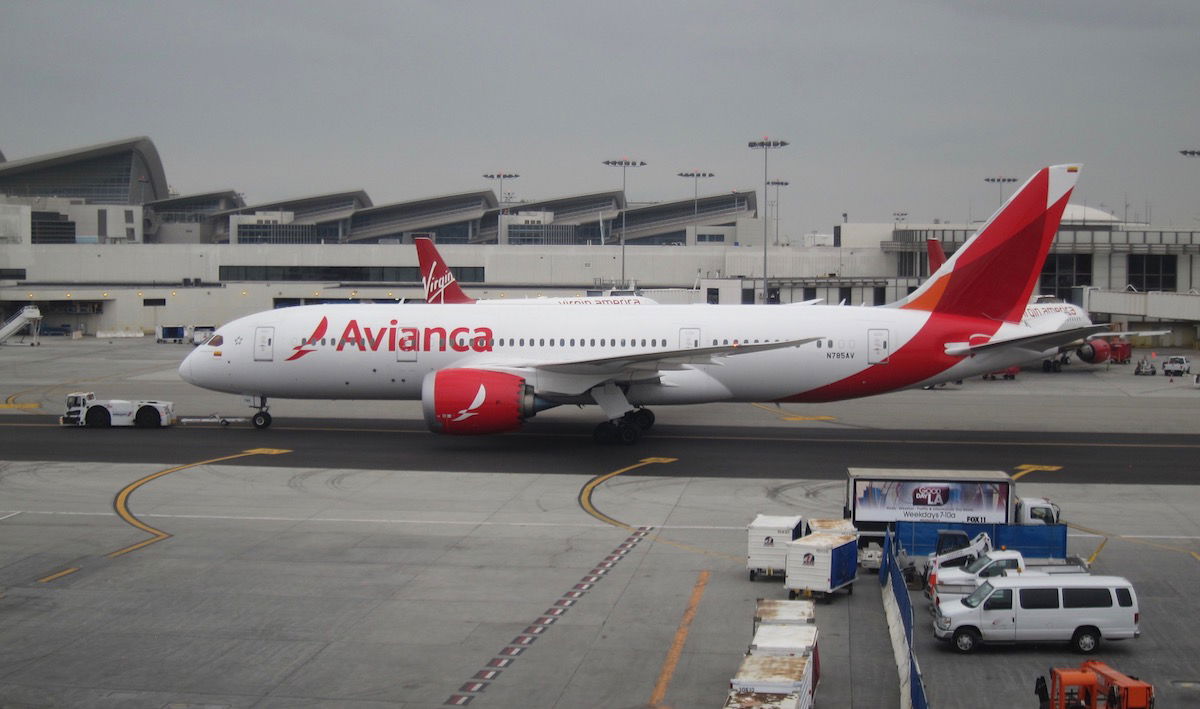 Avianca stands to benefit from growing demand for air travel across the Latin markets, as well as from their operations to Europe and the US. United has a lot invested in Avianca. There's an increasing demand for travel to and across Latin America, and Avianca is well positioned to benefit from this. Both United and COPA have vested interests in seeing Avianca succeed as a significant player in the Latin American market.
While in the short term Avianca may be strapped for cash, in the longer term things do look promising. They face more favorable conditions than many other airlines that lacked any profitable divisions, or any path to profitability.
That coupled with the strong interests both United and Copa have in keeping Avianca afloat make it different from the situations we saw at airberlin, WOW Air, Primera Air, etc.
The LifeMiles program does have challenges
LifeMiles is a great program, but is not without challenges, though none of these are new, or related to the financial concerns of Avianca Brazil.
Not all Star Alliance space is available to LifeMiles members, certain routings don't show up online and have to be created by email, and the website can be buggy. A recent issue is having the website error out after selecting flights online, and having to complete the booking manually by phone. The LifeMiles call center has improved tremendously.
It is, overall still a handy program for buying and redeeming miles for fantastic value.
Bottom line
While times are certainly tough at Avianca, there are many powerful stakeholders interested in keeping the airline alive. LifeMiles continues to present excellent value for purchasing and redeeming miles for premium cabin redemptions.
As usual, however, I wouldn't recommend purchasing more miles than you can reasonably redeem in the next 6 to 12 months. If you have a stockpile of LifeMiles, I might work to reduce that balance to one you can redeem in that timeframe. You can always purchase more as you need them.