---
There are places you travel to with a certain vision of what the experience will be like — sitting streetside in a Parisian cafe while an accordion plays; inhaling scents of saffron and sumac in a crowded Turkish spice market; being enveloped in the morning mist on an early hike to Machu Picchu — there are destinations that, for whatever reason, often stand out in our collective consciousness, and having that moment can become as much of a draw as the place itself.
Phnom Penh, perhaps, is not one of those places.
The capital of Cambodia is a bustling city with luxury high rises and incredible restaurants that also feels like a town on the far-flung frontier. The population is almost impossibly young (the median age in Cambodia is just 24), has emerged from their national tragedy seems to be rushing forward at a frenetic pace. There's a new airport, the majority of the streets are recently repaved, and the monumental effort of restoring the urban water supply is starting to pay off.
The city thrums.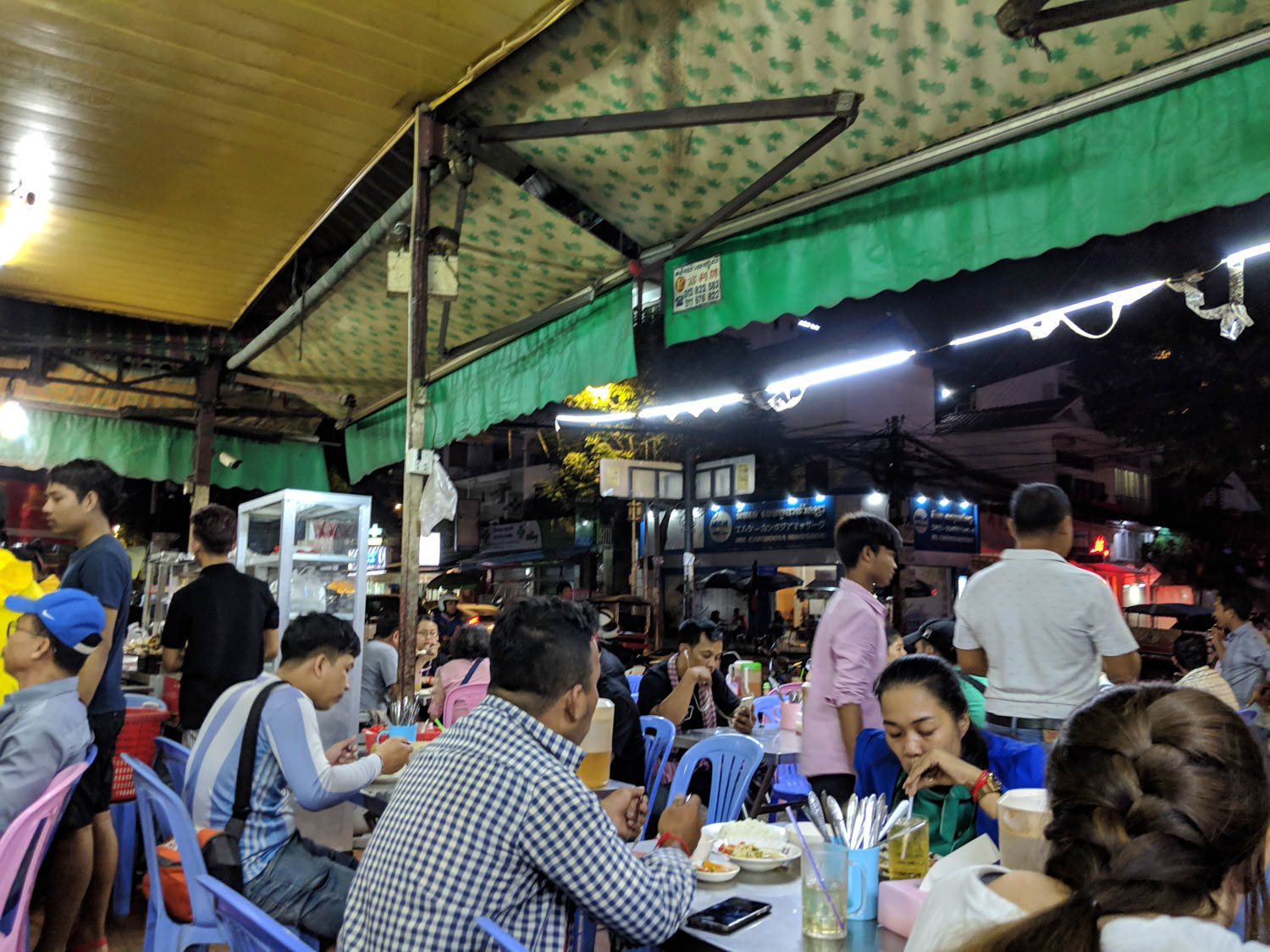 Yes, I know the government is still a corrupt trending-towards-authoritarian-if-not-already-there mess. And there are real problems with poverty, inequitable access to resources, foreign profits being prioritized over policies that might benefit the local population, and all the rest.
But at the same time Phnom Penh feels ready to meet those challenges; there's a chomping-at-the-bit vibe throughout the city that's palpable. I haven't been anywhere like it.
At the same time, being on the cusp is synonymous with rough around the edges, so Phnom Penh may not be an ideal vacation spot for everyone. There are posh hotels, and an amazing and eclectic food scene, to be sure. But that has to be balanced against anecdotes like the time we were walking through a night market on our way to a trendy rooftop bar, and while I was trying to decide if the large rat in the middle of the laneway was alive or dead, a cockroach skittered across my foot.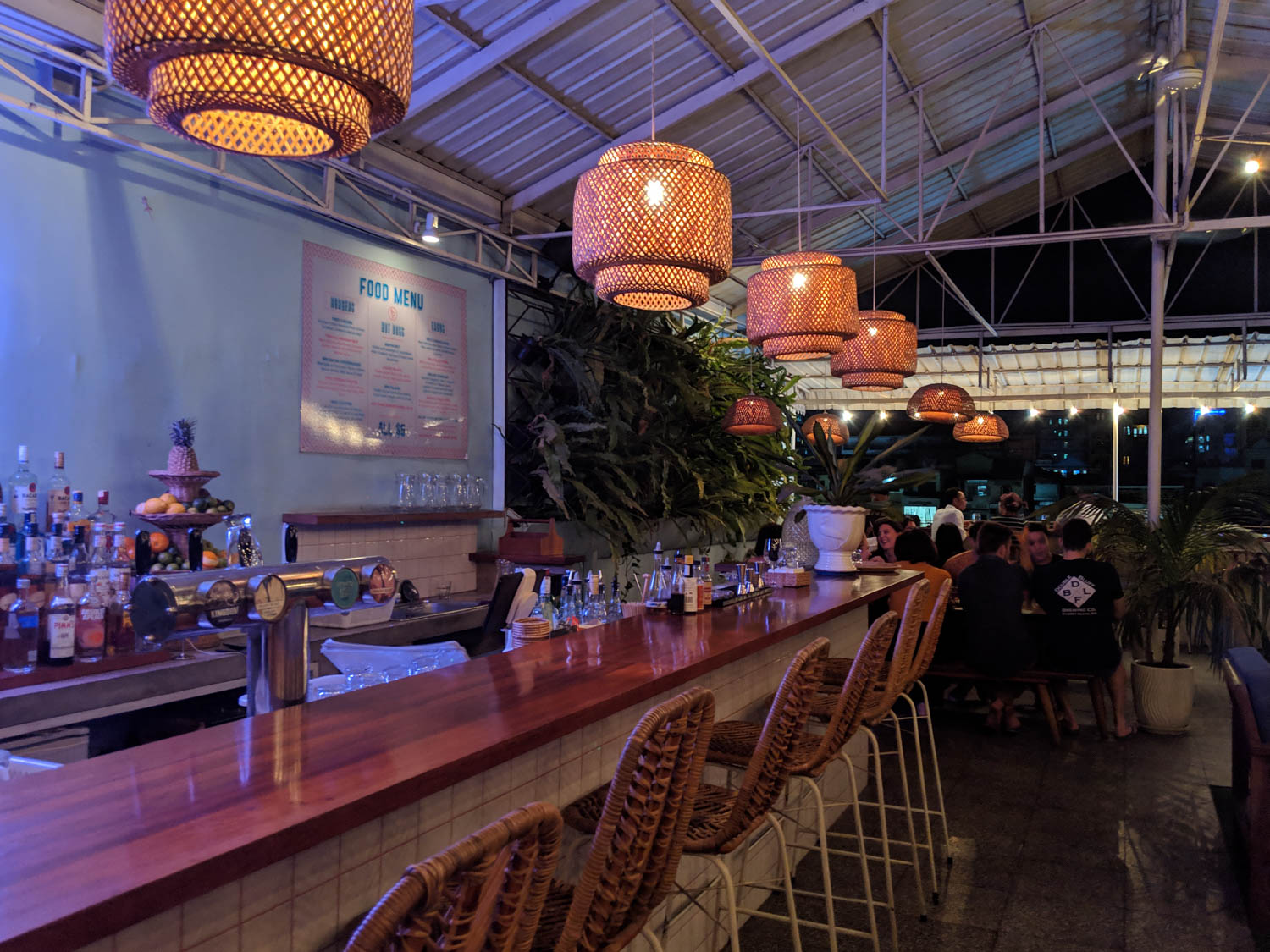 After spending the previous week in complicated Luang Prabang and overrun Siem Reap, Phnom Penh felt gloriously real, and I fell instantly in love.
There's of course a broad range of things to do in Phnom Penh, from fabulous markets, to historical sites, to riverfront bars, but I did want to share two things we did in Phnom Penh that really stood out.
History is a complicated thing, and preserving and presenting a moment in time can be challenging, particularly when the event in question is traumatic.
Tuol Sleng handles this well, making it clear that the compound is first and foremost a memorial, then an educational vehicle, and only then a museum. The tone is somber and reflective, and I never felt like a spectacle was being made of tragedy.
The exhibits themselves have limited descriptions — there are a bunch of historical photographs, and of course you're walking around the site itself. The audio guide, however, adds an incredible amount of detail (seriously, I've been to a lot of historical sites, and tried to decipher a lot of poor audio tours — this one is top-notch), and includes narration from both survivors and perpetrators of the Khmer Rouge genocide. On the afternoon we visited, there were also several survivors sitting around the gardens with translators, which added a very personal element to the experience.
The S-21 museum is open every day from 8AM – 5PM
Adult admission is $5, or $3 for kids 10-18, and free for students
The audio guide is $1, and definitely worth it

I did see some folks recommending sharing an audio guide as a "travel hack", as the devices have two headphone jacks, but 1) it's a dollar and 2) this sorta feels like the kind of place where you want to go at your own pace

Respectful attire (shoulders and knees covered, at minimum) is required
I will also note, for the benefit of others who may also be particularly sensitive to feelings and places, that S-21 was a lot. We spent about 90 minutes there, which was at the upper bound of what I felt I could process. There were so many stories, with such rich detail, and it was just a lot of very intimate information. People who are less impacted by this sort of stuff could probably spend longer exploring more of the exhibits, but as it was I spent about half the time wandering in the gardens and listening to the audio guide.
Regardless, I think we all found our visit incredibly valuable, both in terms of filling in historical knowledge gaps, and having a greater understanding of what, exactly, modern Cambodians are recovering from. Highly recommended.
On a completely different note, we spent a chunk of our evening in Phnom Penh enjoying a fabulous food tour.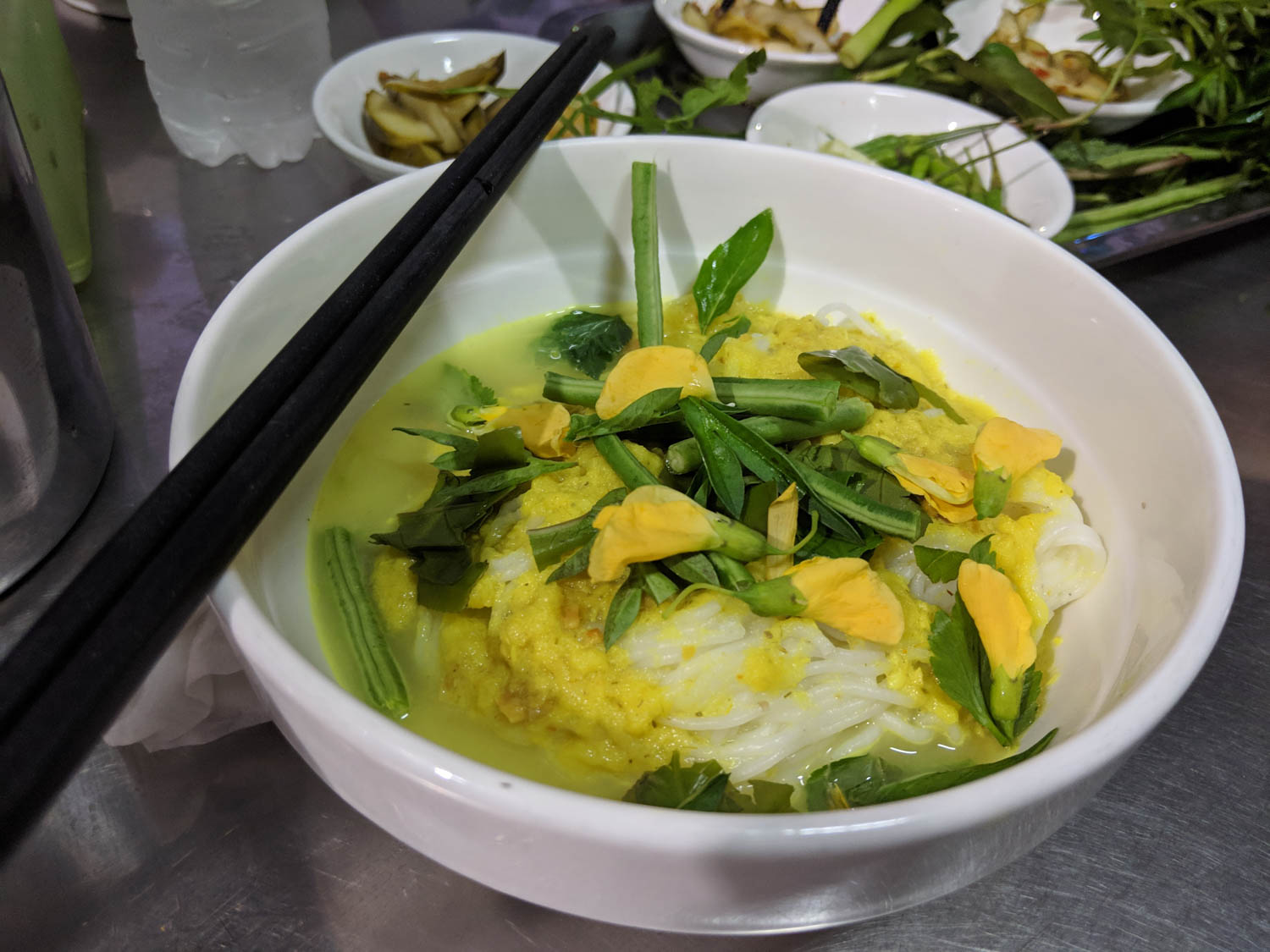 Extra-full disclosure here: the co-owner of this company and I were friends in college, and ironically worked together at our first travel-related jobs (a homestay network that was basically airbnb well before its time), which is how I know about the company. I booked and paid for our tour through the website without making any special notes, and to my knowledge no special accommodations were made. In fact, when our guide asked how we'd heard about the tour, Heather shared this background, and got a slightly flustered "Odd, I talked with him this morning and he didn't mention anything about that" in response. But, just so you know.
Anyway, this was a great tour. It probably helps that our guide, Leanna, was insanely knowledgeable, and incredibly passionate about her hometown. Her enthusiasm for the progress the city has made was infectious, and probably a large part of what made us fall in love with the Phnom Penh.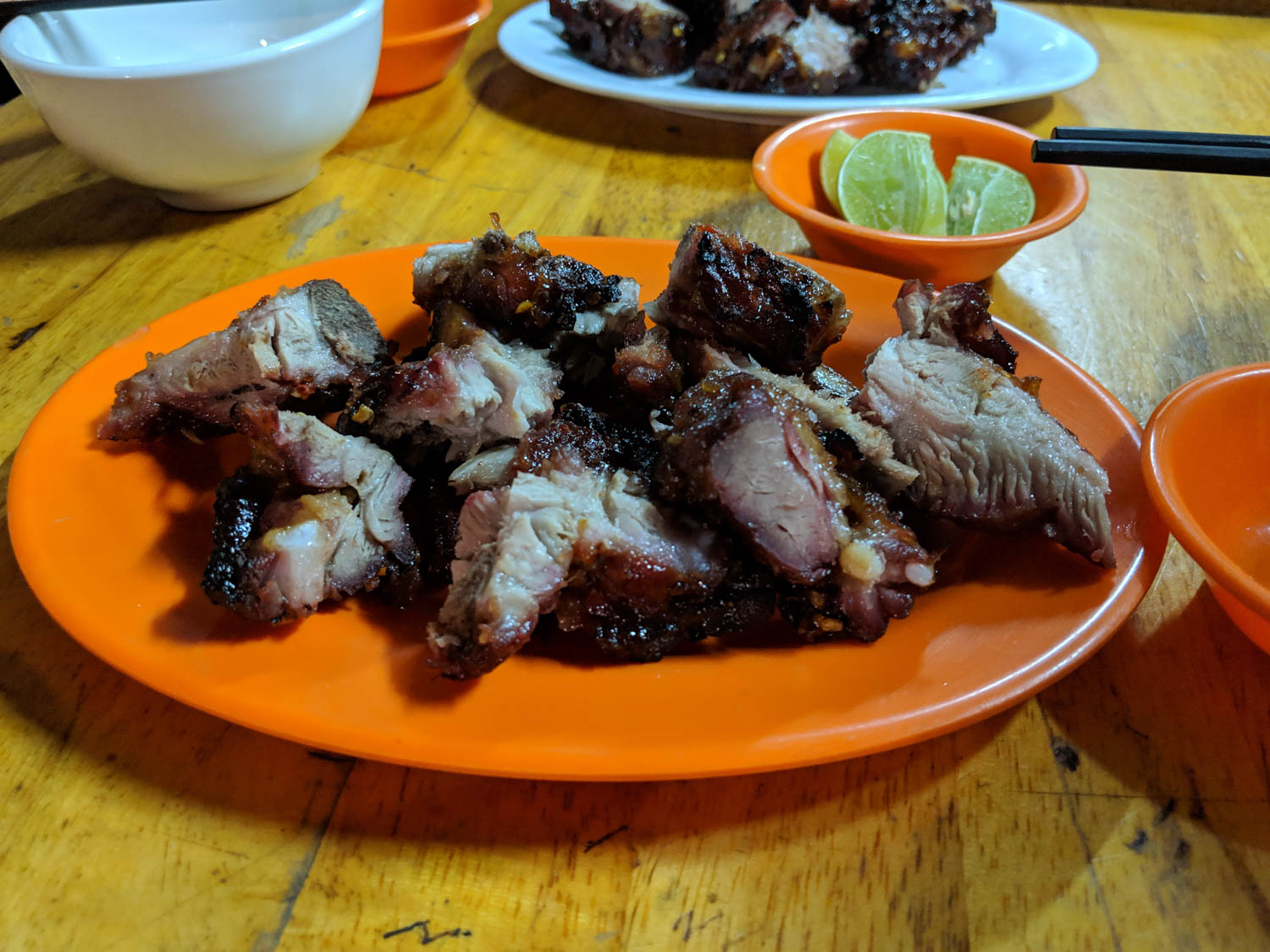 Leanna did a stellar job of making her wealth of knowledge seem approachable, and relevant to the food. She took the approach of going through Cambodia's history chronologically, and setting each dish into a moment in time.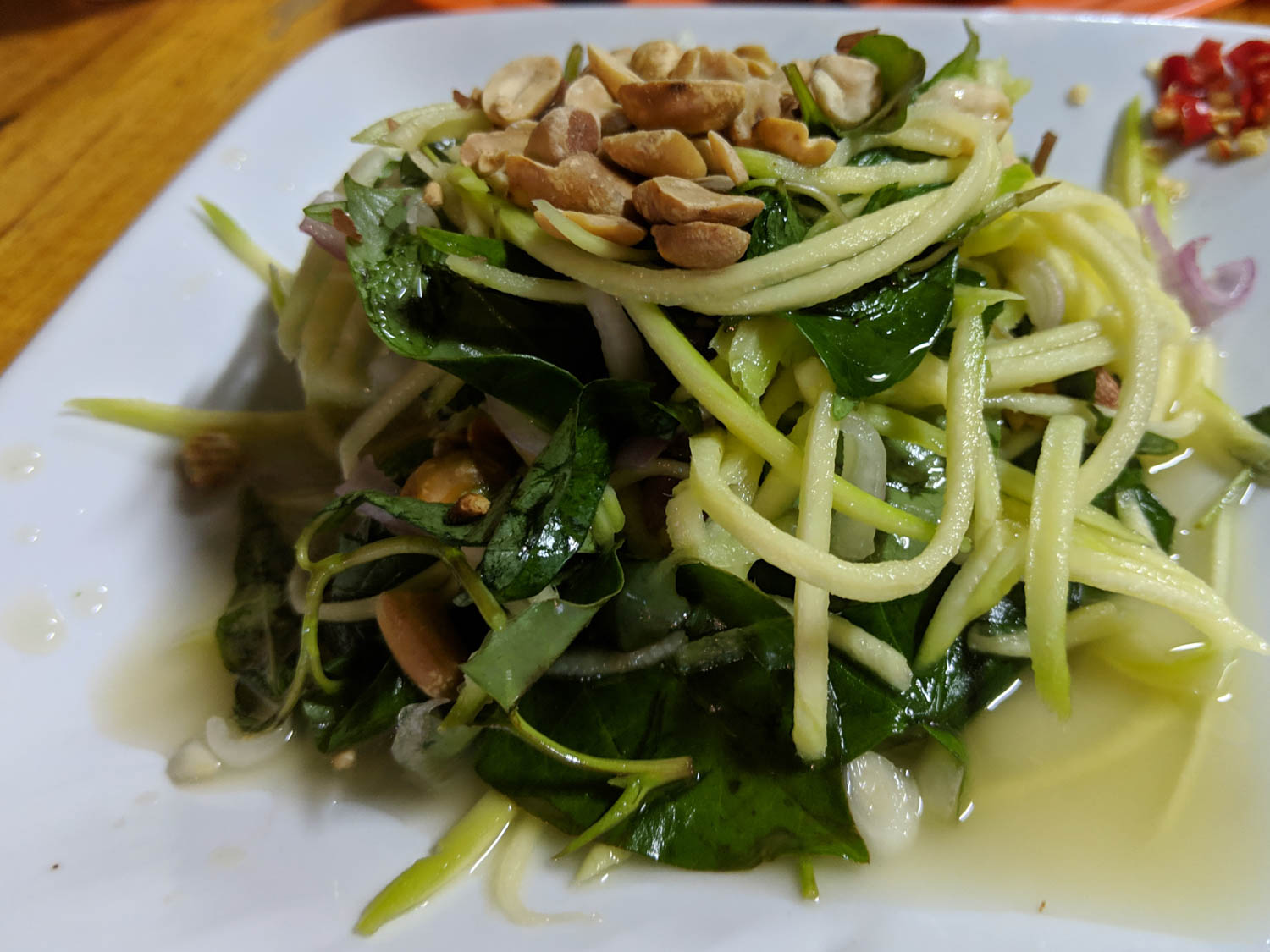 So we started with a basic yellow curry that would have been prevalent before the rise of Angkor, then moved to the more sophisticated dishes made possible by the massive trading network of the Angkor Empire: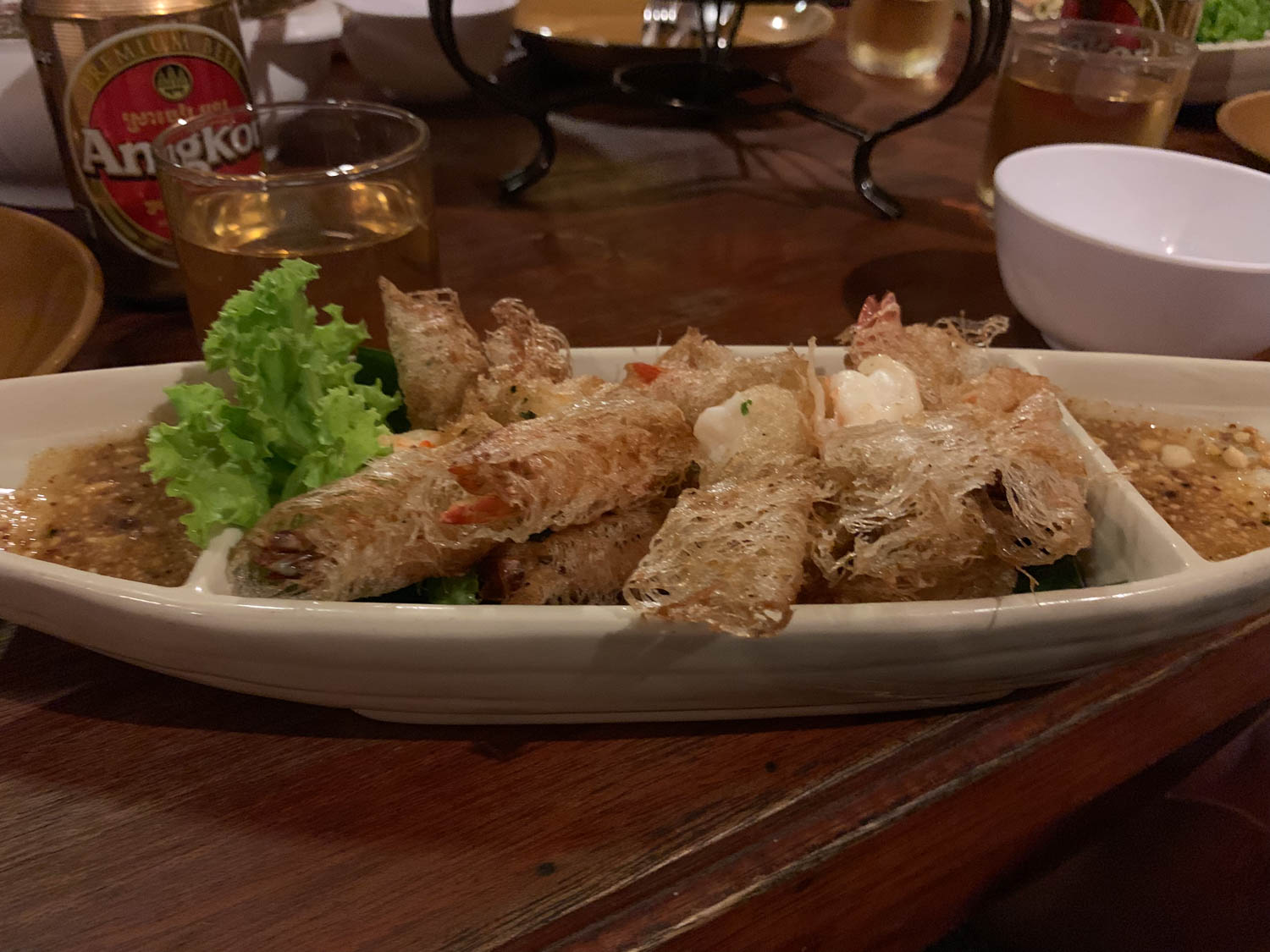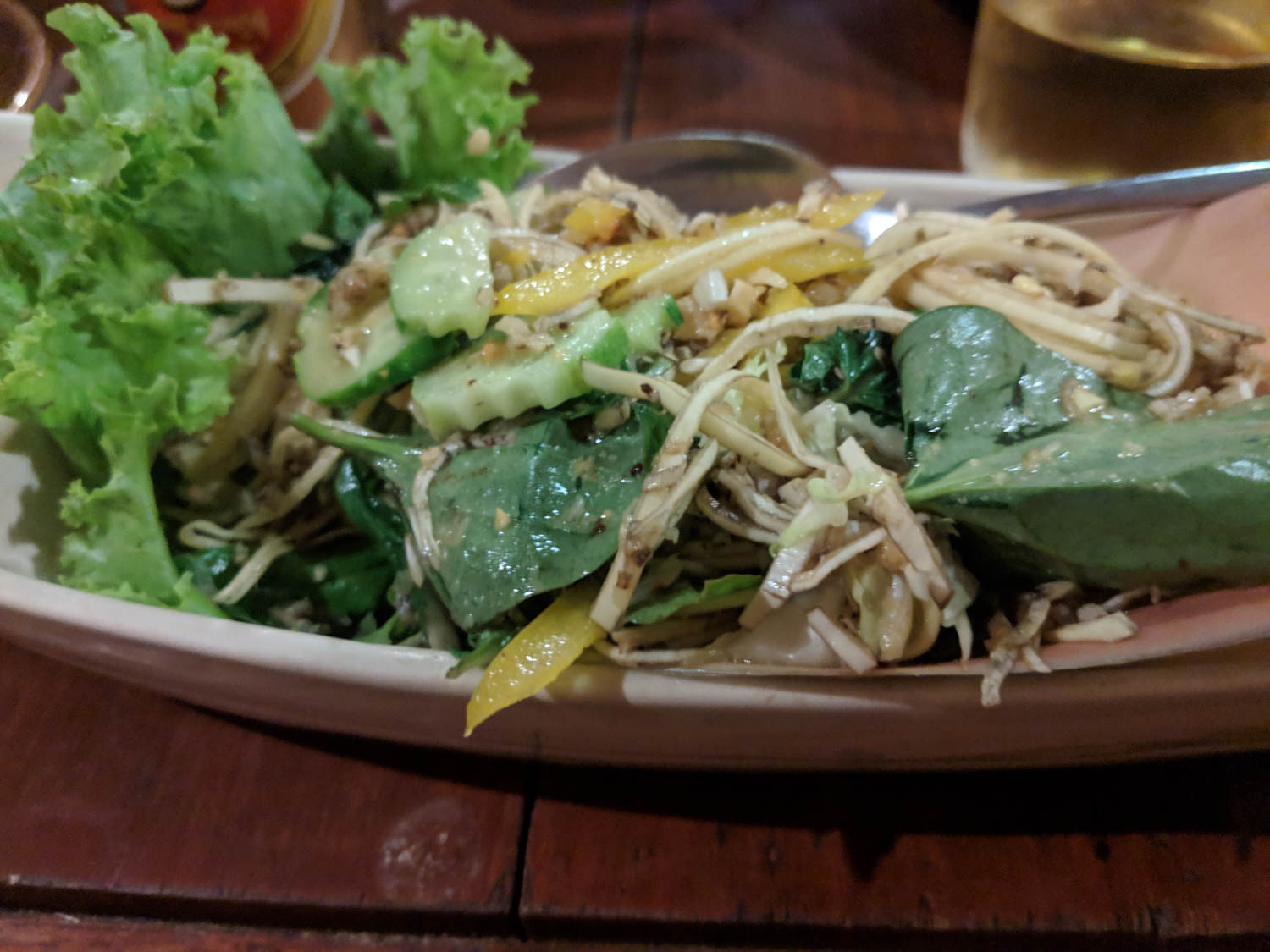 And then to the very basic foods with limited ingredients necessitated by Cambodia's dark ages, then to the more modern cuisine being created today.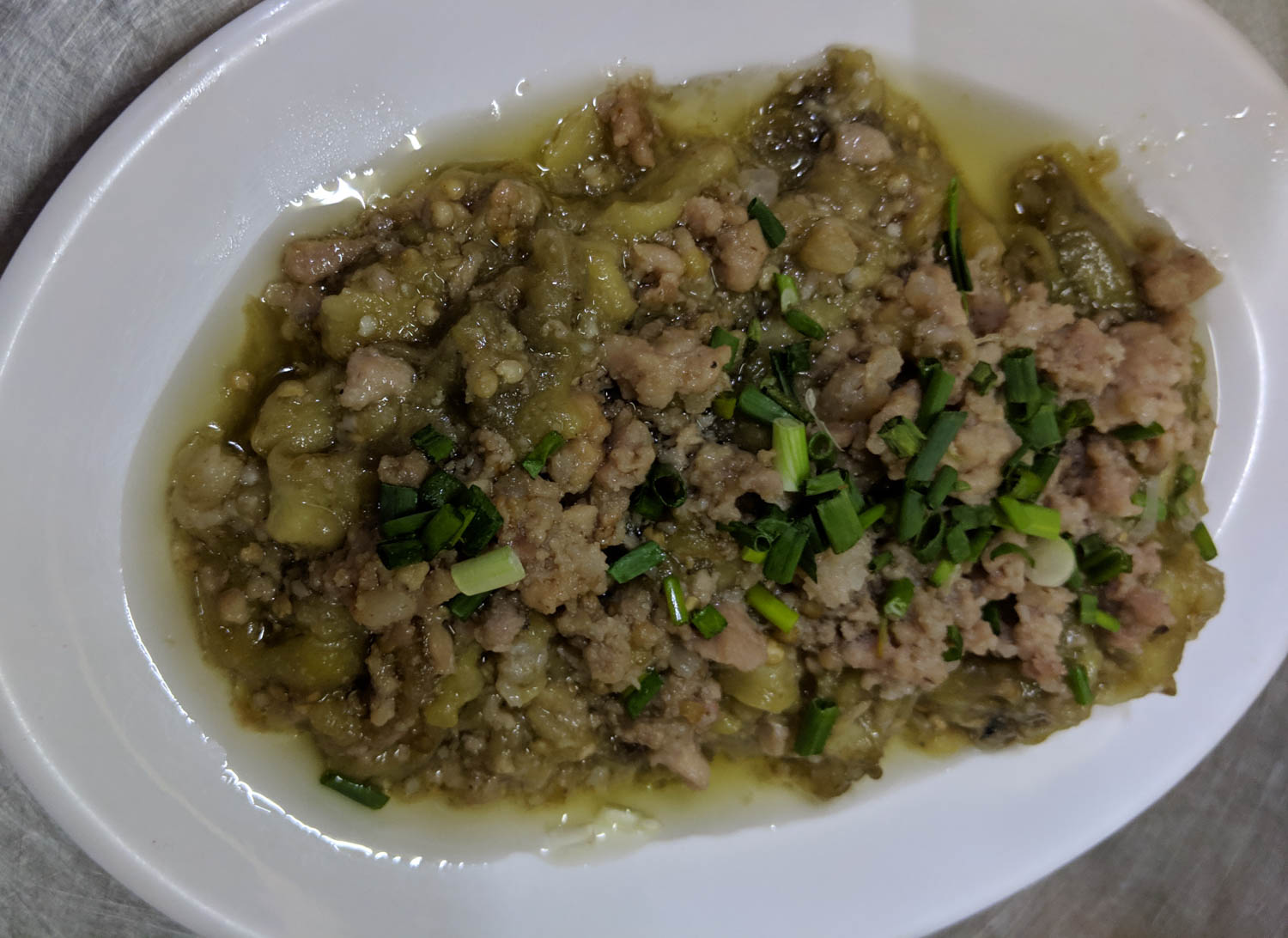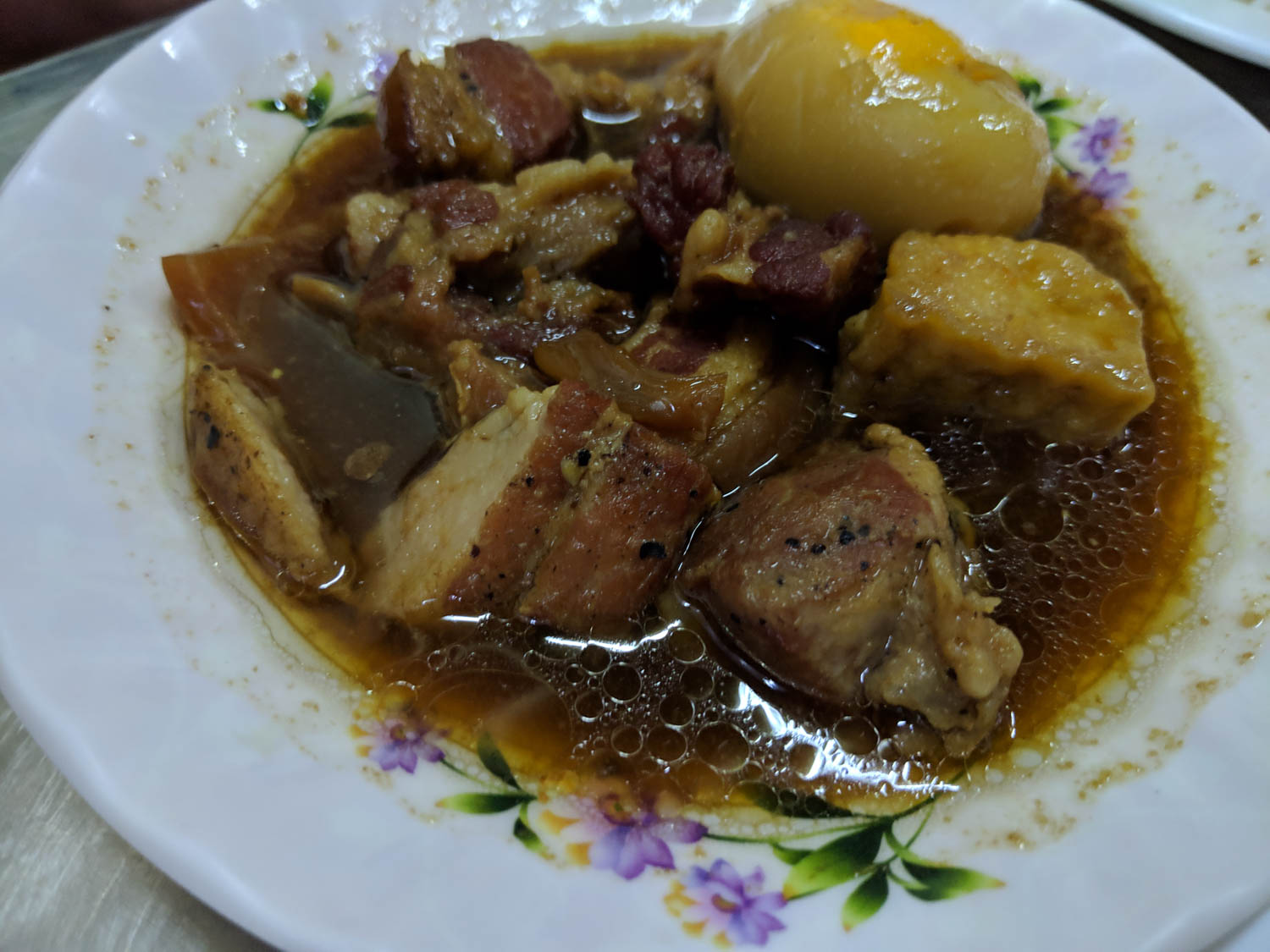 I also loved that we went to a variety of places. This is de rigueur for many food tours, but I liked that we went to a mix of food stalls, casual street food cafes, along with typical restaurants. At one point we even went to a BBQ place that is apparently usually only a drive-through, except Lost Plate has arranged for a table to be set up on the family's patio a few nights a week for their tours.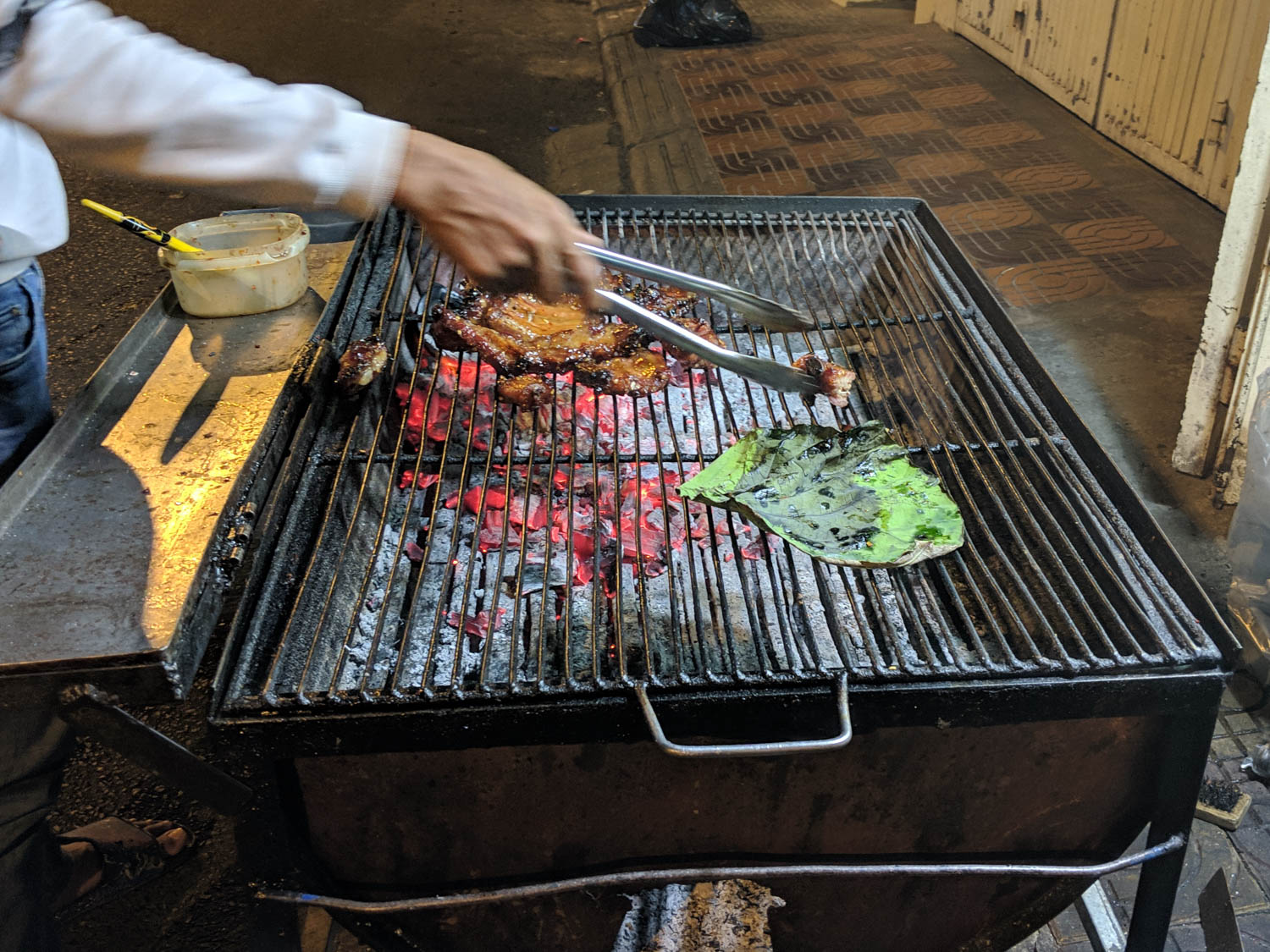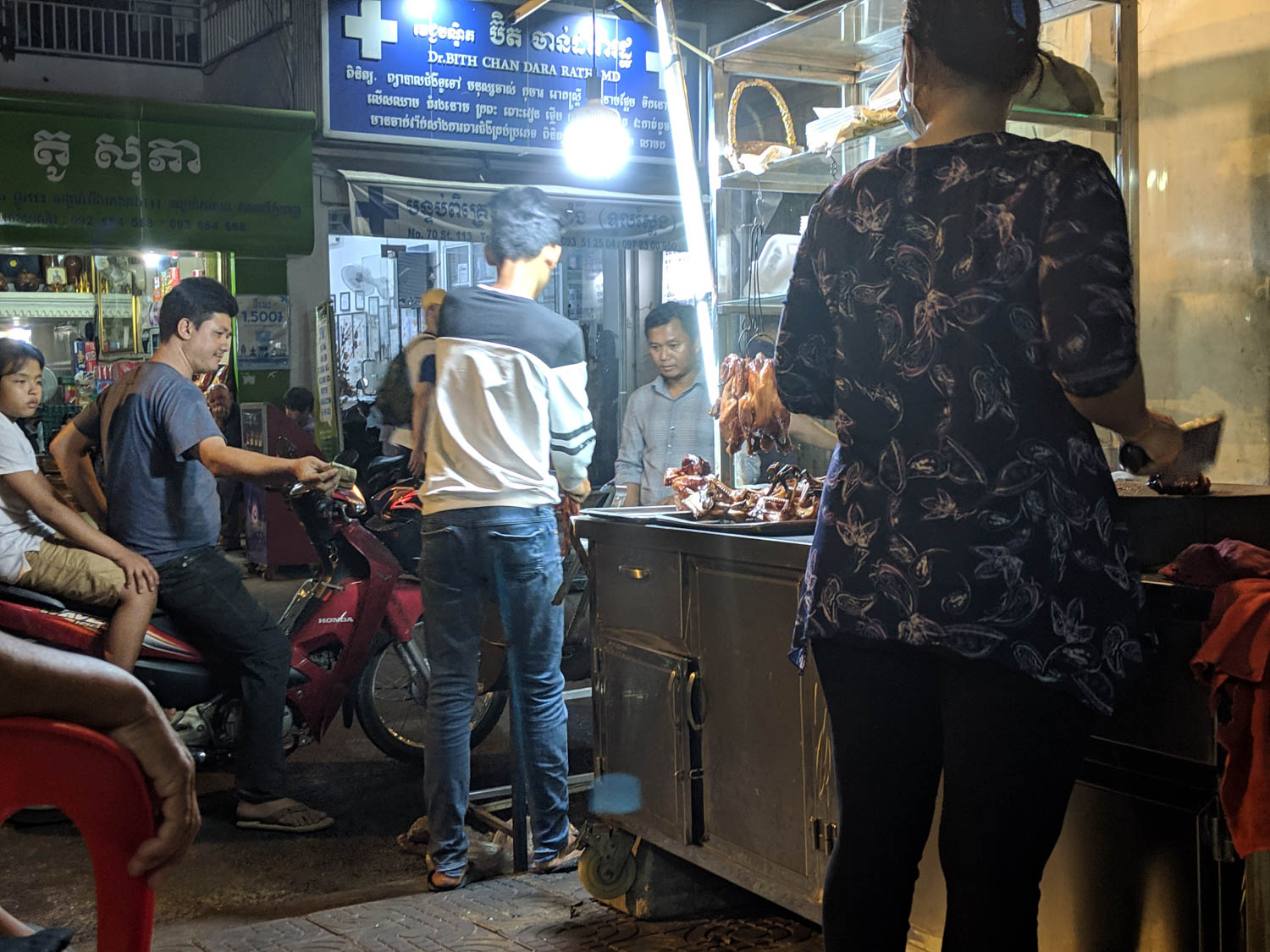 It was a great experience, made even more fun by the fact that the other two people on the tour were also a mother-daughter pair, and everyone really hit it off. I think our moms are all now Facebook friends (they definitely tried to be, but moms + ipads + foreign Wi-Fi being what it is…), which was extra fun for them.
But even without that element, this was probably the best food tour I've been on since Madrid, and I would absolutely suggest making time for it while you're in Phnom Penh, especially if you have Leanna as a guide.
Overall thoughts
I didn't have many preconceptions about Phnom Penh prior to visiting, so I can't say that I was "surprised" by anything, but I definitely wasn't expecting to enjoy the city to the extent I did. The raw grittiness isn't for everyone, but the sense of drive and excitement really resonated with me, and Phnom Penh definitely ranks as one of my top five favorite cities right now.
Anyone else love Phnom Penh? Anything you'd recommend to others?