It has just been announced that Kenya Airways' CEO, Sebastian Mikosz, will be stepping down as of the end of 2019, well ahead of the end of his contract. Per a letter sent to employees:
"I have made the decision to shorten my contract term and I have decided to resign on personal grounds effective Dec. 31."
This announcement comes just under two years after he was appointed to the position, as he became Kenya Airways' CEO as of June 2017.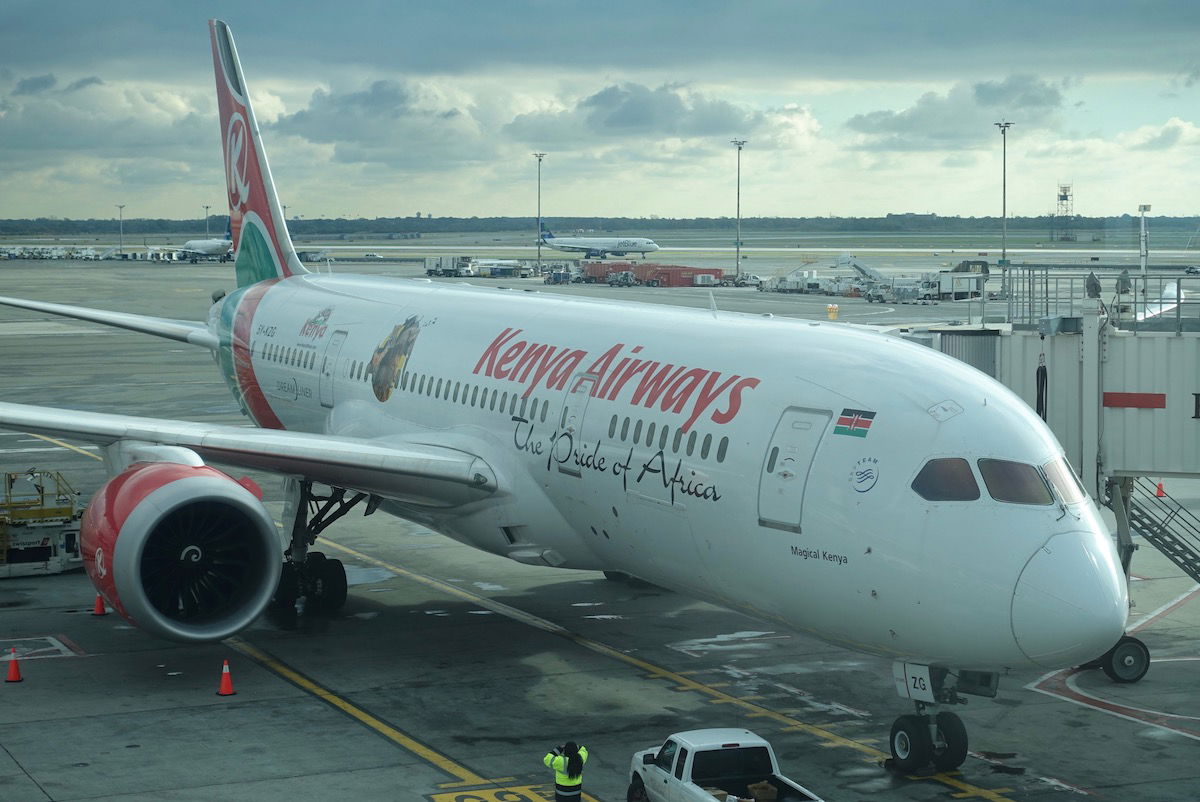 Kenya Airways 787
Mikosz was supposed to turn around Kenya Airways
I have a lot of respect for Mikosz. He's a Polish national, and was the CEO of LOT Polish, where he did a great job turning the airline around.
I was hopeful he'd be able to accomplish the same at Kenya Airways. When he took over the airline was at a low point, and was on the verge of liquidation.
In some ways things have gotten better under Mikosz. The airline has reduced losses, and sort of had a plan to become profitable by 2022. I was hopeful his outside perspective would be able to turn around the airline, though I've also been disappointed by some of the decisions that have been made under his leadership.
For example, under his leadership Kenya Airways launched daily nonstop flights between Nairobi and New York. Mikosz repeatedly said the route would be a success, though almost immediately the route was reduced to less than daily, and just recently he admitted that "there Is nothing lucrative about flying to New York." I could have told him that!
One thing is for sure — having taken the Kenya Airways inaugural flight from New York to Nairobi I had the chance to observe him and also meet him, and he's one of the most personable airline CEOs I've ever met. In particular, seeing the way in which he engaged with Kenya Airways flight attendants was refreshing, and something you don't often see from airline executives. So he's a really nice guy, if nothing else.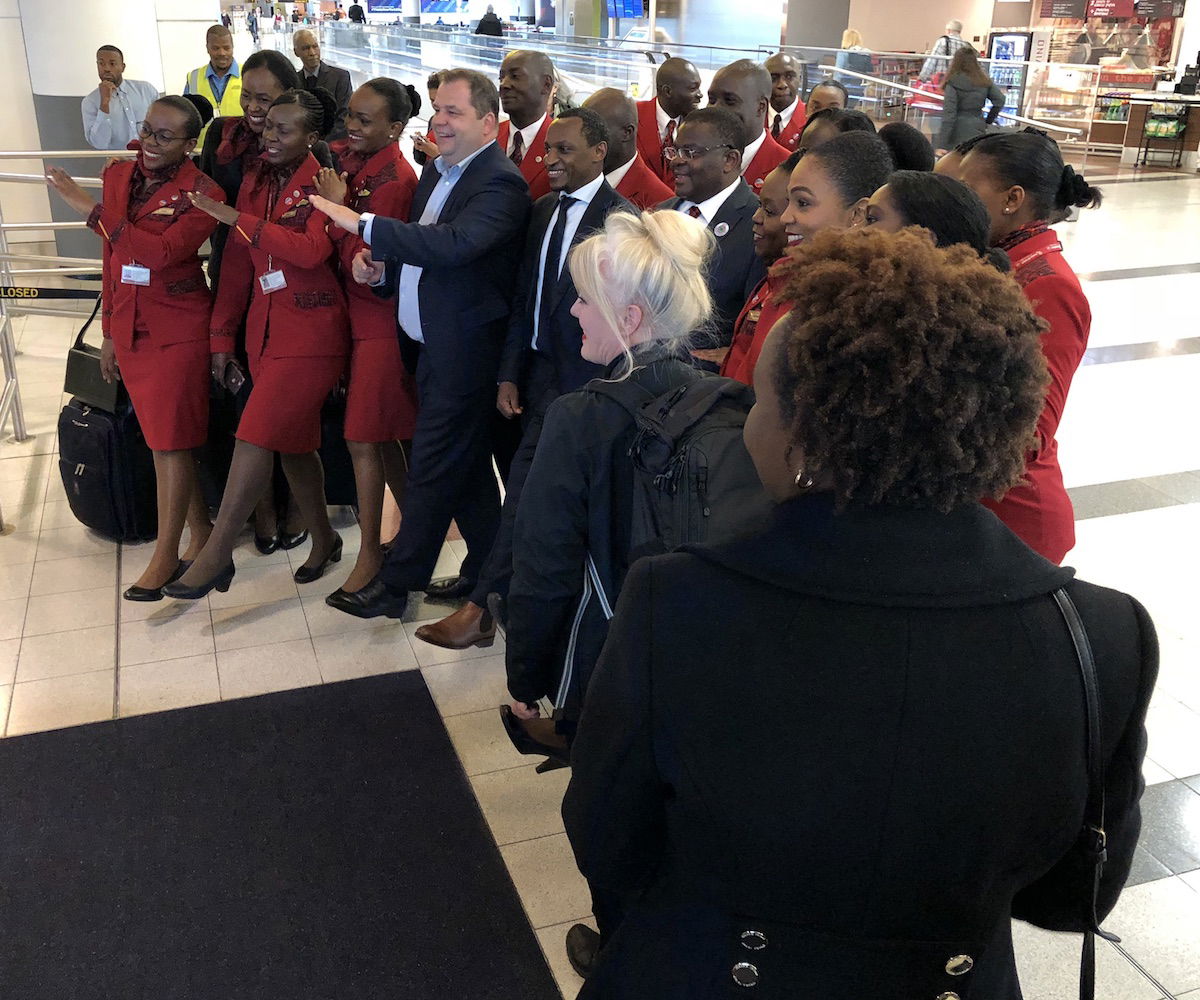 Kenya Airways CEO with inaugural New York to Nairobi crew
What caused Kenya Airways' CEO to resign?
Officially no reason is being given for Mikosz's resignation. Kenya's Daily Nation reports on what has apparently been going on behind the scenes, which is roughly in line with what I would have expected.
Basically the government wasn't willing to let him executive his plan, and he wasn't happy about that, so he decided to quit. As the story says, "Mikosz is not the type of captain who sinks with his ship — caught between a rock and a hard place, he jumped." What I wasn't aware of is the alleged issues there were between the Polish managers and the local managers:
Insiders say Mr Mikosz dug his own grave after he sidelined top managers who would have been critical to his reign.

Scorned, these managers chose to sabotage every step he made, leaking his every strategy before it fermented. The six polish expats he flew in with him have further helped isolate him from the rest of the team at the airline.

A source says Kenyan managers felt frustrated after they were asked to run any idea they had on turning around the airline through the Polish kitchen cabinet, before pitching it anywhere else.
Apparently the straw that broke the camel's back was the recent situation where the government would fully take over Kenya Airways, meaning there would be a joint venture between the airline and Nairobi Airport:
His message was clear: Kenya has no option but to hand him the assets of Jomo Kenyatta International Airport (JKIA), in an amorphous deal that would effectively turn KQ into a state parastatal, and even delist from the Nairobi Securities Exchange (NSE), to give it the ammunition and equal footing to stop Middle East carriers and other regional competitors from eating its lunch.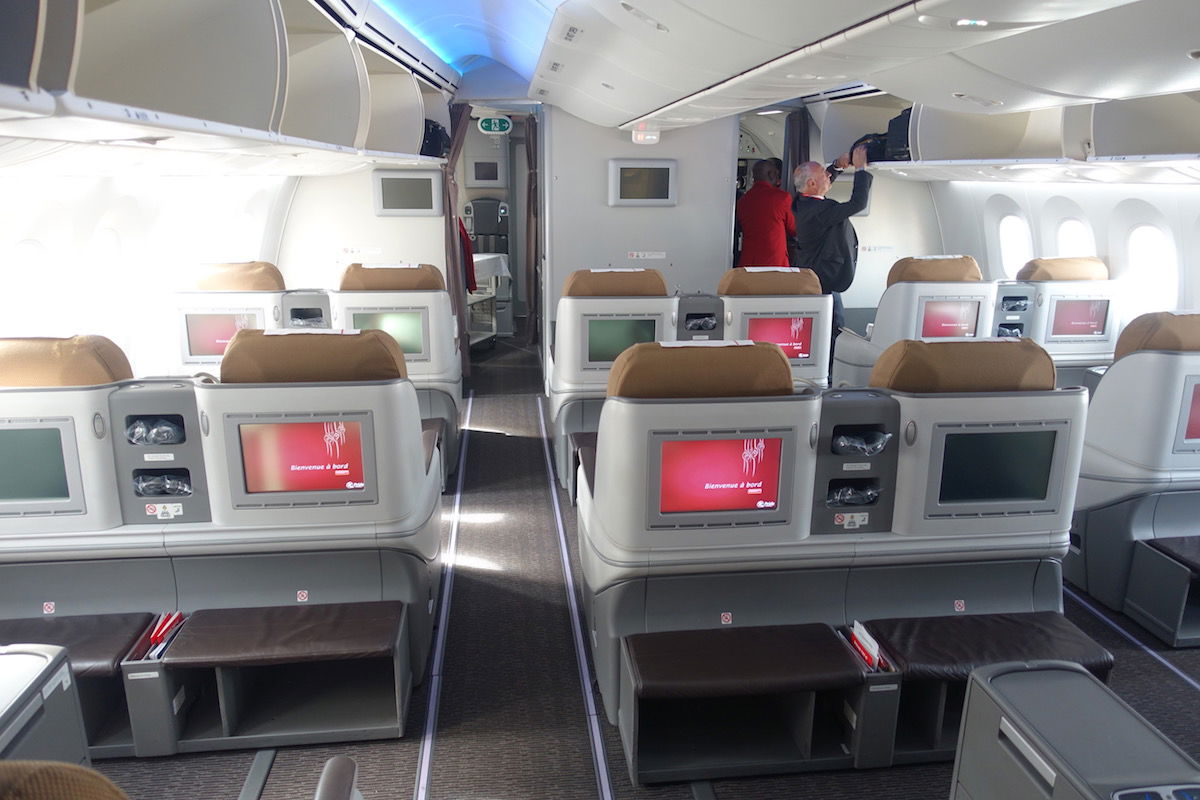 Kenya Airways 787 business class
Bottom line
All things considered I'm a fan of Mikosz, and I recognize that many of the decisions the airline has made over the past couple of years that may have seemed stupid were probably decisions he didn't necessarily support.
Mikosz resigning is the same story we've soon over and over at so many airlines that governments meddle in — the airline is in a horrible situation and someone comes in with new ideas, but isn't able to execute their vision. At some point they have to decide whether they're willing to sacrifice their ideas, or they end up quitting.
This is a situation we've seen at Malaysia Airlines, South African Airways, Garuda Indonesia, and a countless number of other airlines.
I'll be curious to see what's next for Kenya Airways, and whether they choose another foreign CEO, or this time appoint a local, who might be more onboard with the government's plan. It certainly isn't an easy road ahead for the airline.