After flying from Chicago to Tokyo Narita in ANA first class, we had a connecting flight to Nagoya. While usually the best way to travel between Tokyo and Nagoya is by train, given that we were already at Narita, flying seemed like the better option. Besides, it would give me the opportunity to review another airline experience.
I booked this ticket in "Premium Class" using cash (separate from our award) — the ticket only cost a bit over $50 more than economy, so I figured it was worth it for a review. Premium Class is the equivalent of domestic first or business class within Japan.
It has been years since I've flown domestically within Japan. Actually, the last time I flew domestically within Japan I received an apology for being upgraded to first class. So I was curious to see how ANA's domestic premium cabin product was.
Well, in a nutshell it was both good and odd.
After clearing immigration we checked in for our domestic flight. ANA domestic Premium Class passengers have access to the ANA Arrivals Lounge. Yes, that's the departure lounge used for domestic flights. Strange, eh?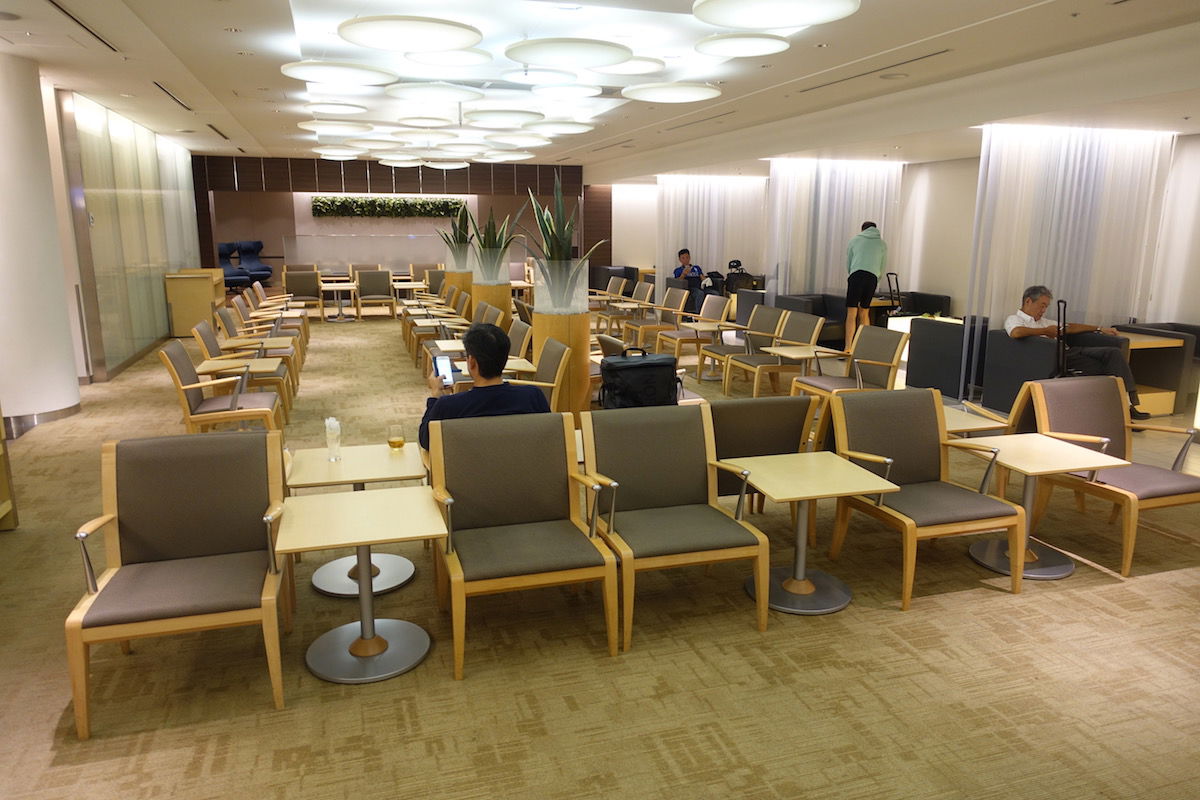 The airside section of the domestic terminal is small, and consists exclusively of bus gates.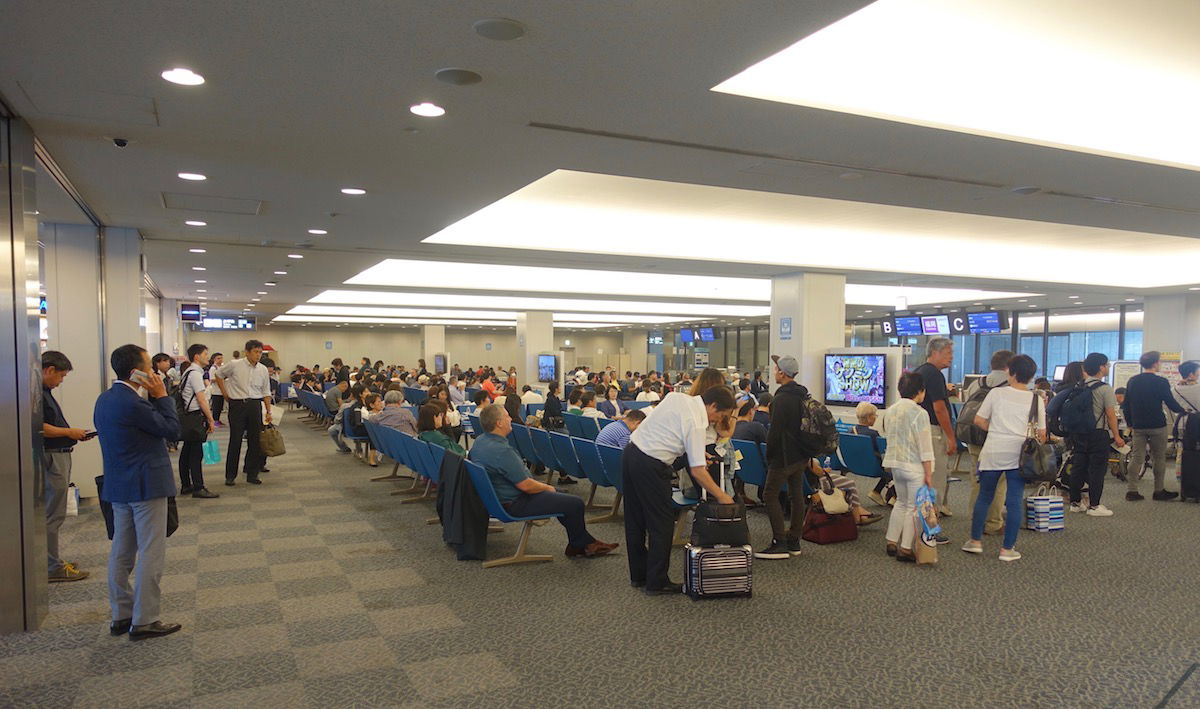 By the way, there are so many things Japan does incredibly well, but why is it that just about every transaction in Japan involves so much paper? We were issued boarding passes, then when we went through security we were given "security certificates," and then when we boarded we were issued "boarding certificates." Huh?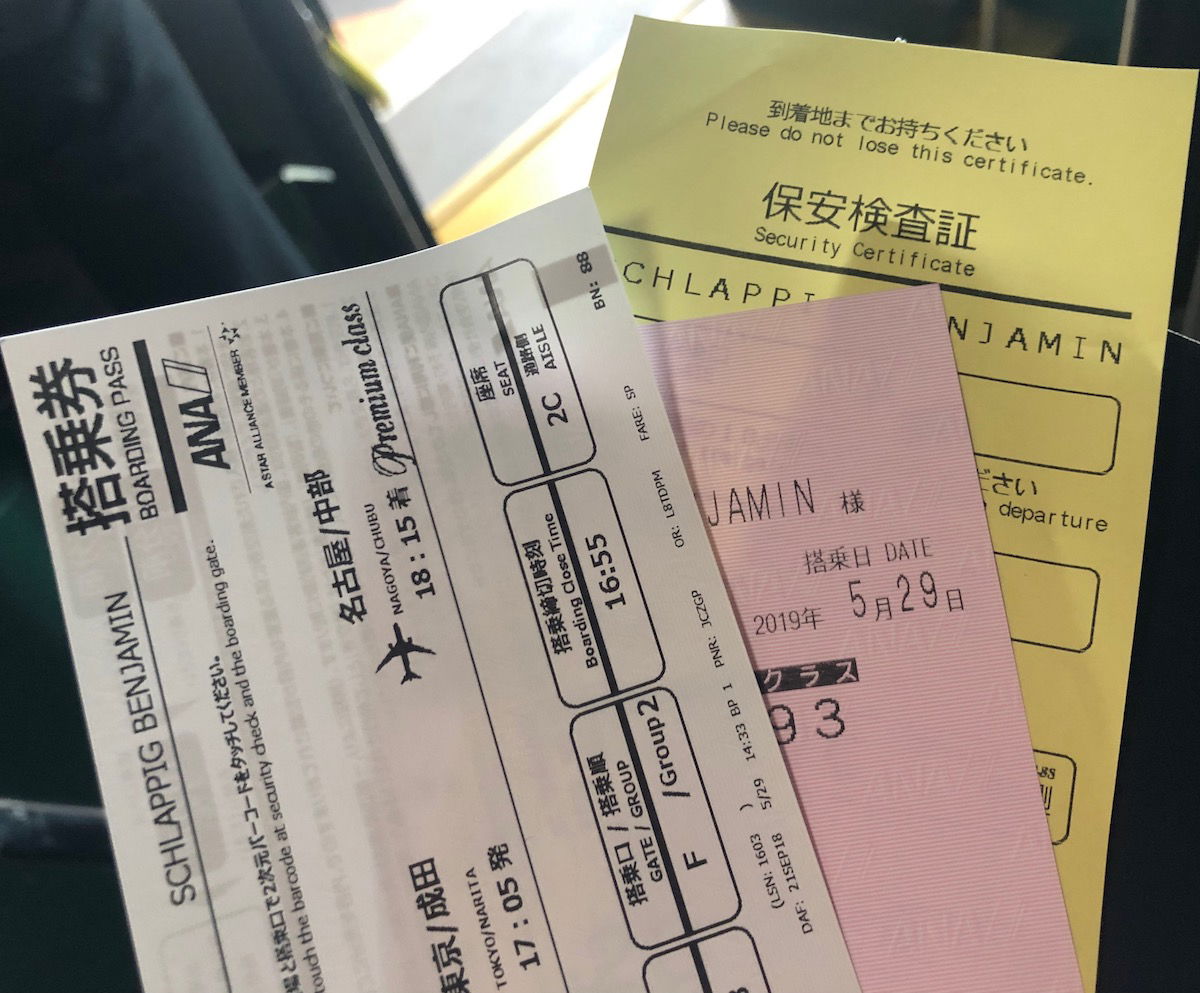 Anyway, on to the actual 737-800 Premium Class experience…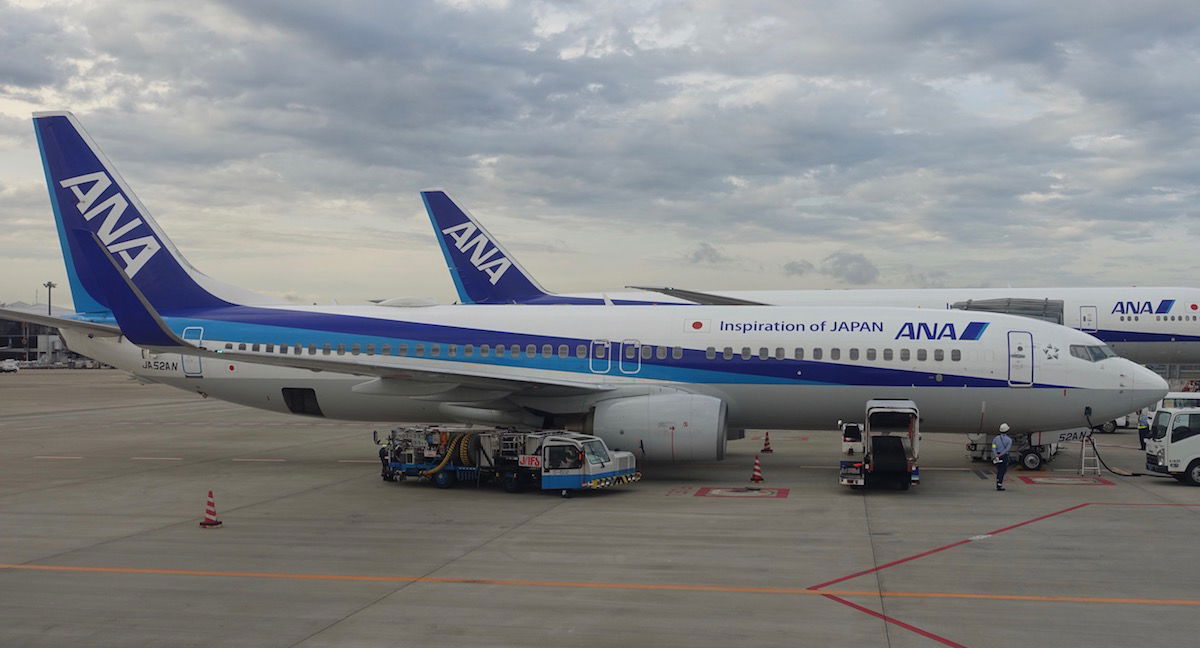 Premium Class on the ANA 737 has just eight seats, spread across two rows in a 2-2 configuration. These are odd seats that you won't find on any other airline, as far as I know. I don't really get why they decided on these seats rather than just standard recliners, but for a 45 minute flight they were more than sufficient.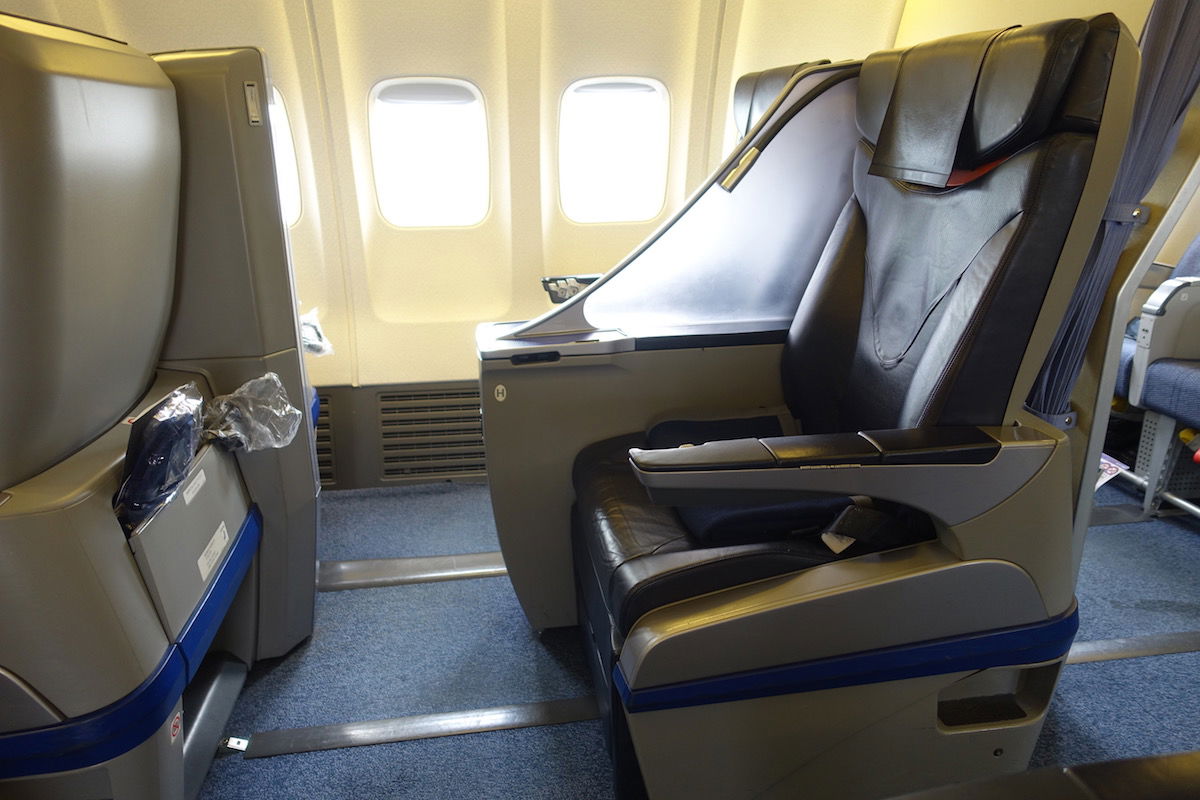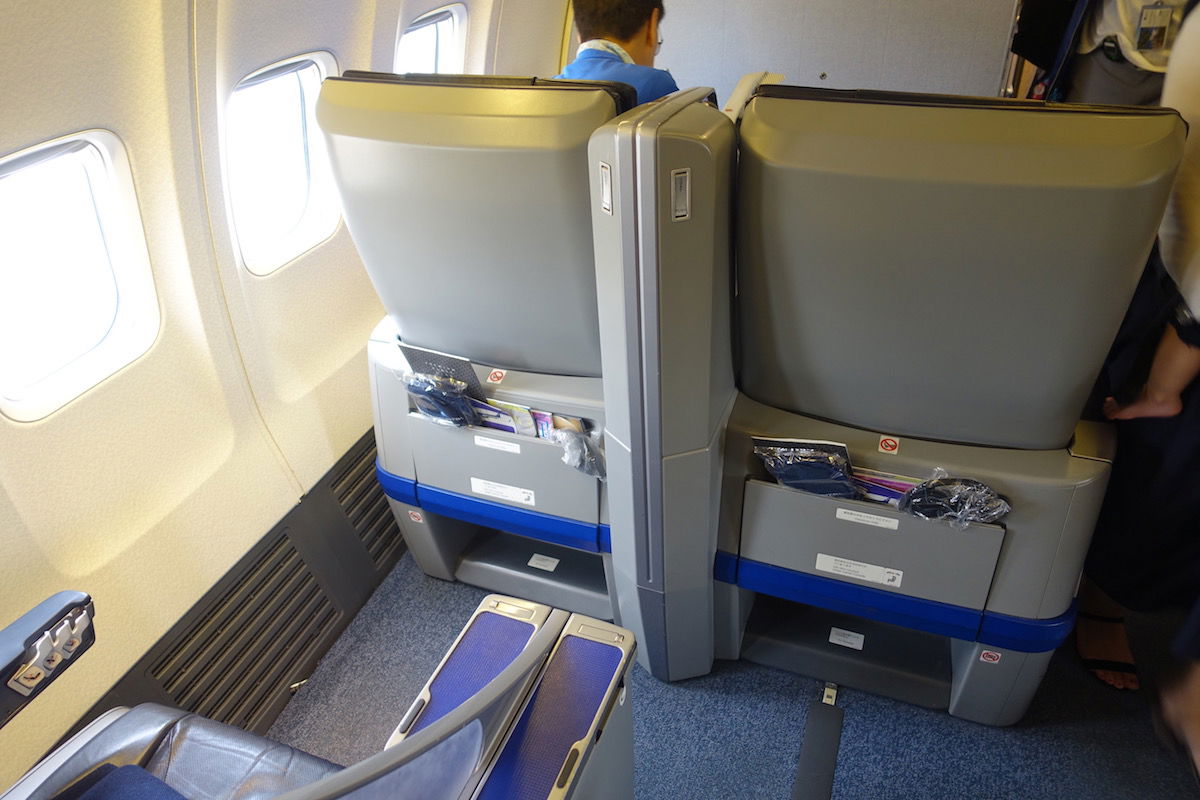 The seats recline a surprising amount, though not in an especially comfortable way. There's also a legrest, but unless you're under 5'6″, I doubt you'd find it comfortable.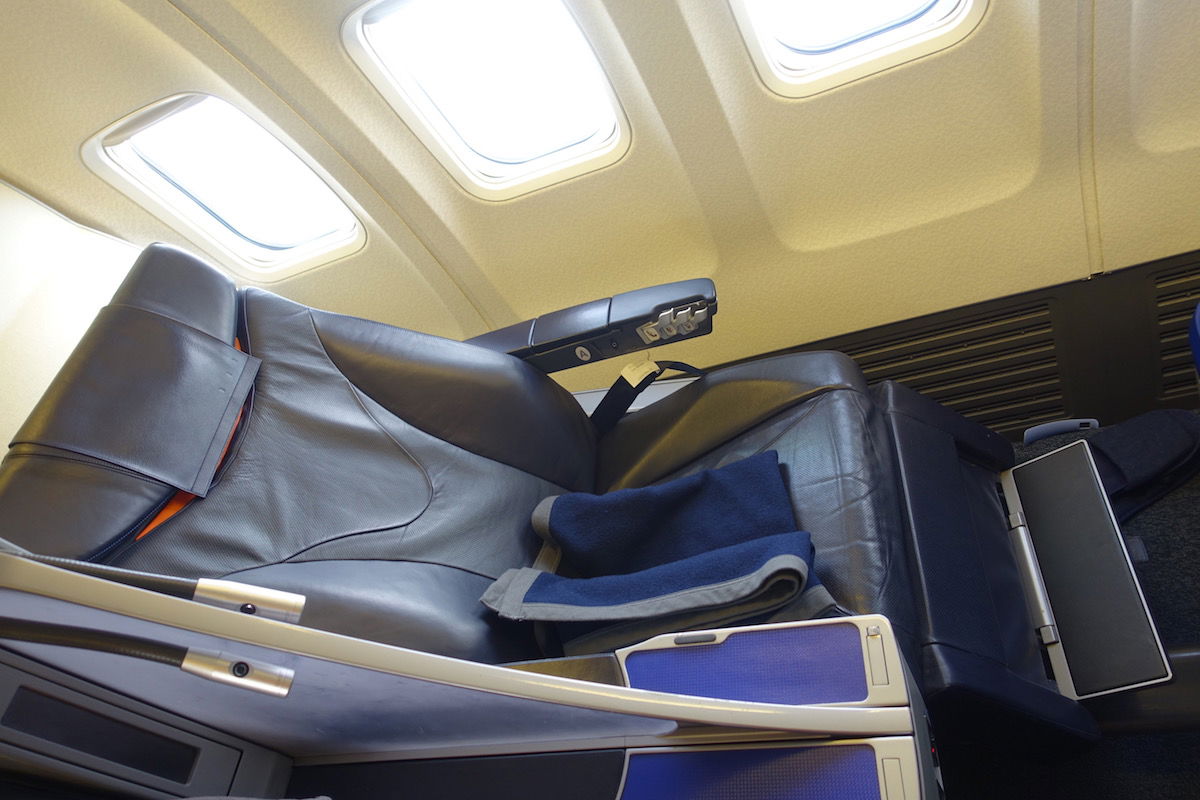 Even though this was such a short flight, we were offered blankets and slippers.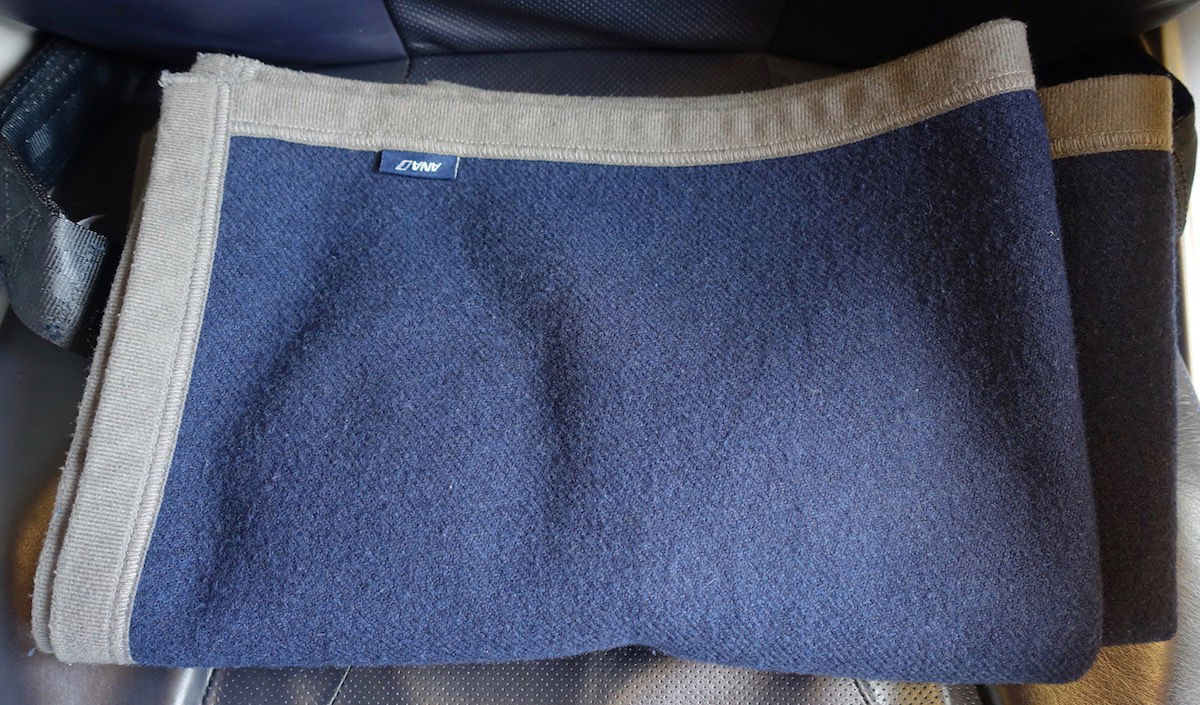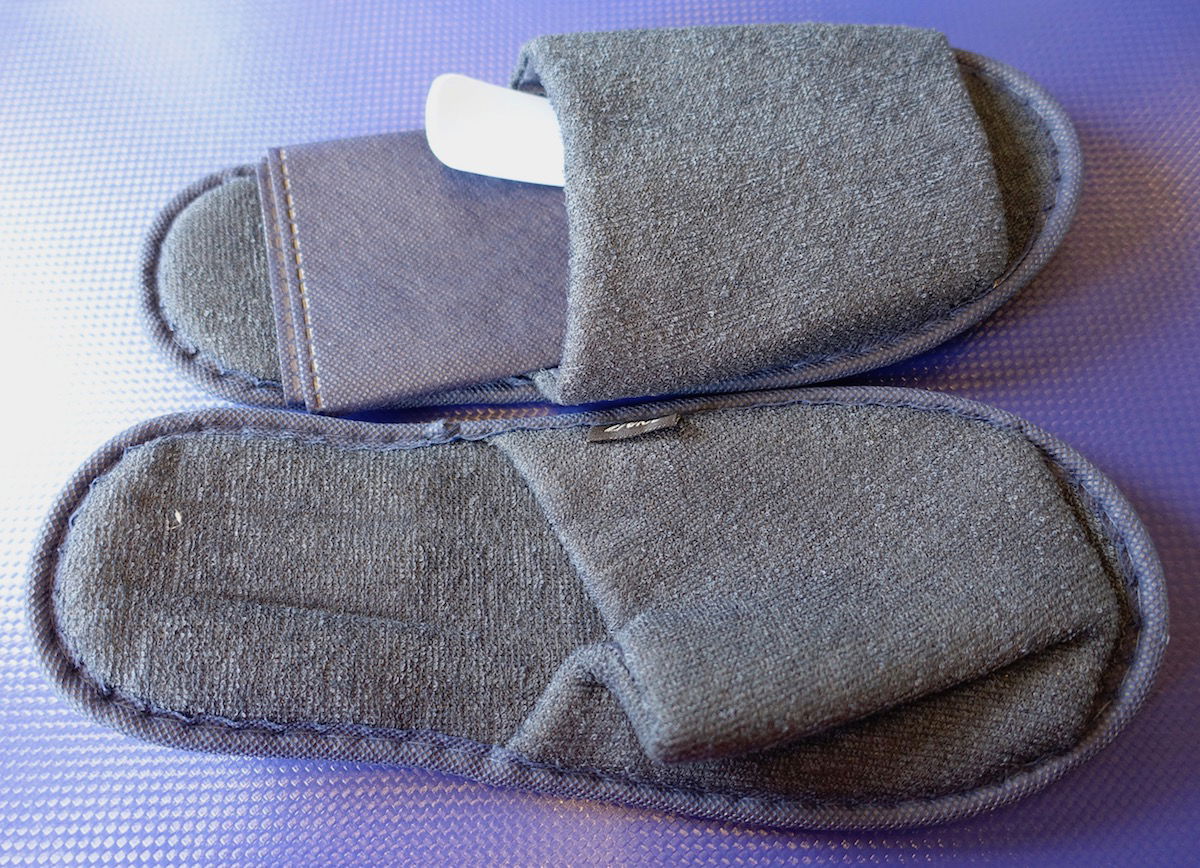 The service on this short flight was impressive. 15 minutes after takeoff we were served dinner. There were no choices, but rather everyone got the same excellent Japanese meal.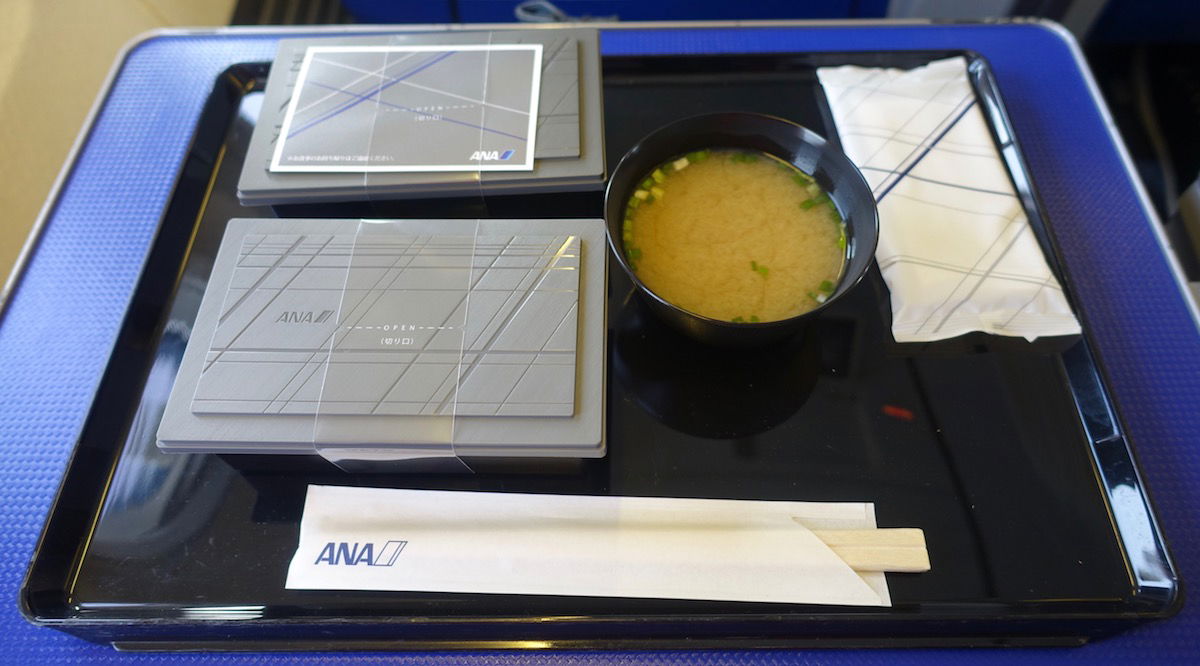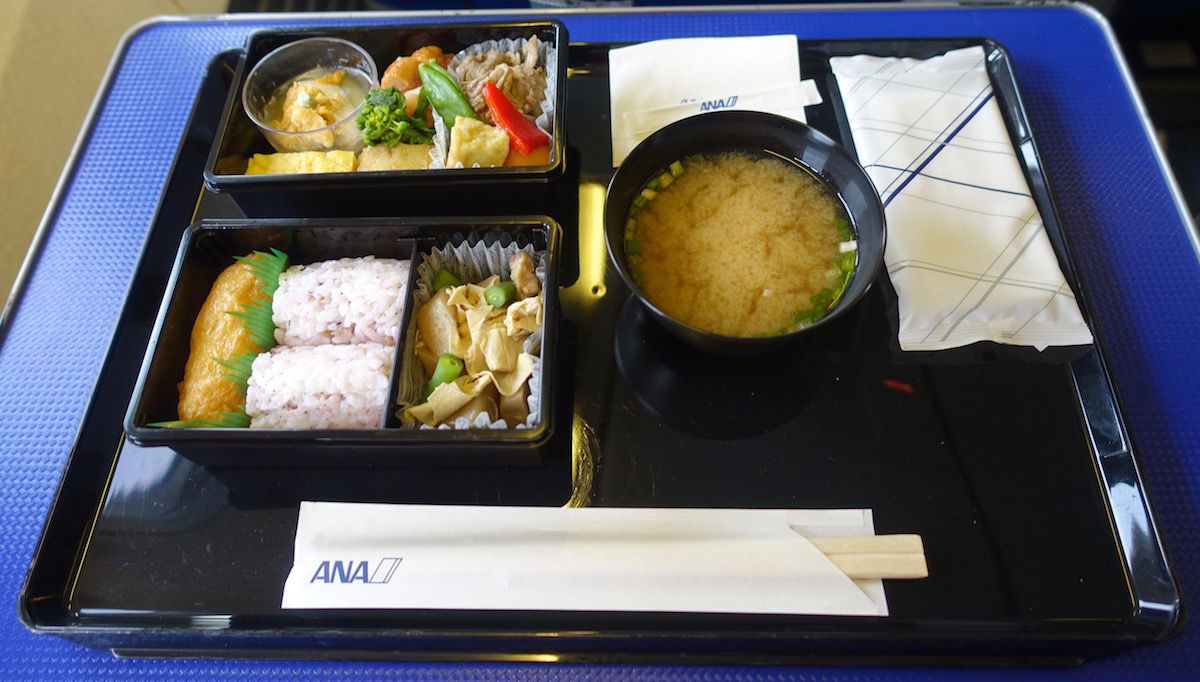 To drink I had "Chic Barcelona" cava. I'll let you guys guess how it compared to the Krug 2004 on the previous flight. 😉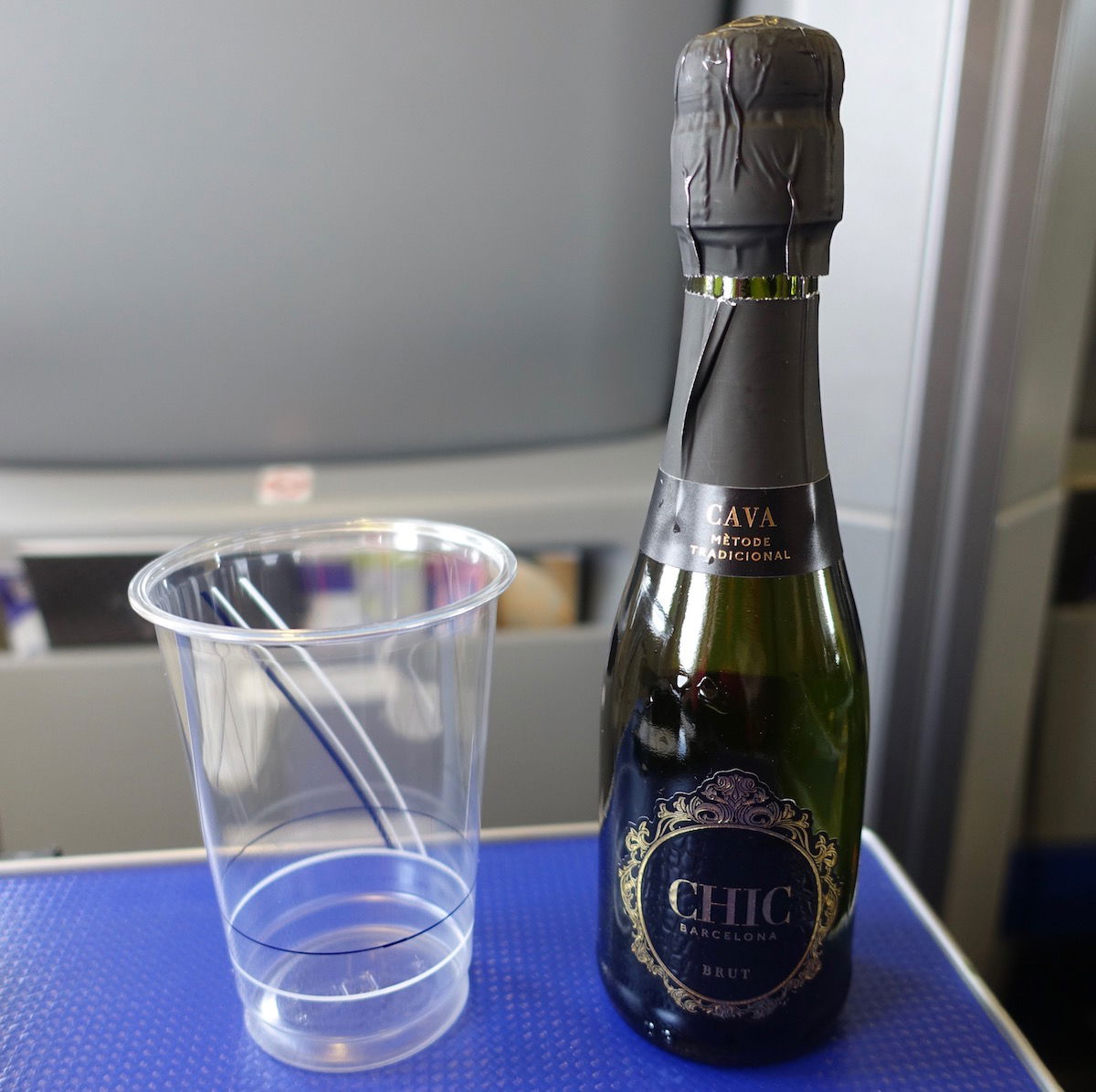 Given the very short flight times, ANA gets creative with how they serve drinks. All drinks are served in plastic cups, and they can even give you a lid and straw so you can keep the drink during landing.
For example, after the meal I was asked if I wanted tea or coffee. I was confused at first, since we were 10 minutes from landing, and the crew was making final landing preparations. Well, I was brought my coffee in a to-go cup, and was also given a tasty earl grey cookie.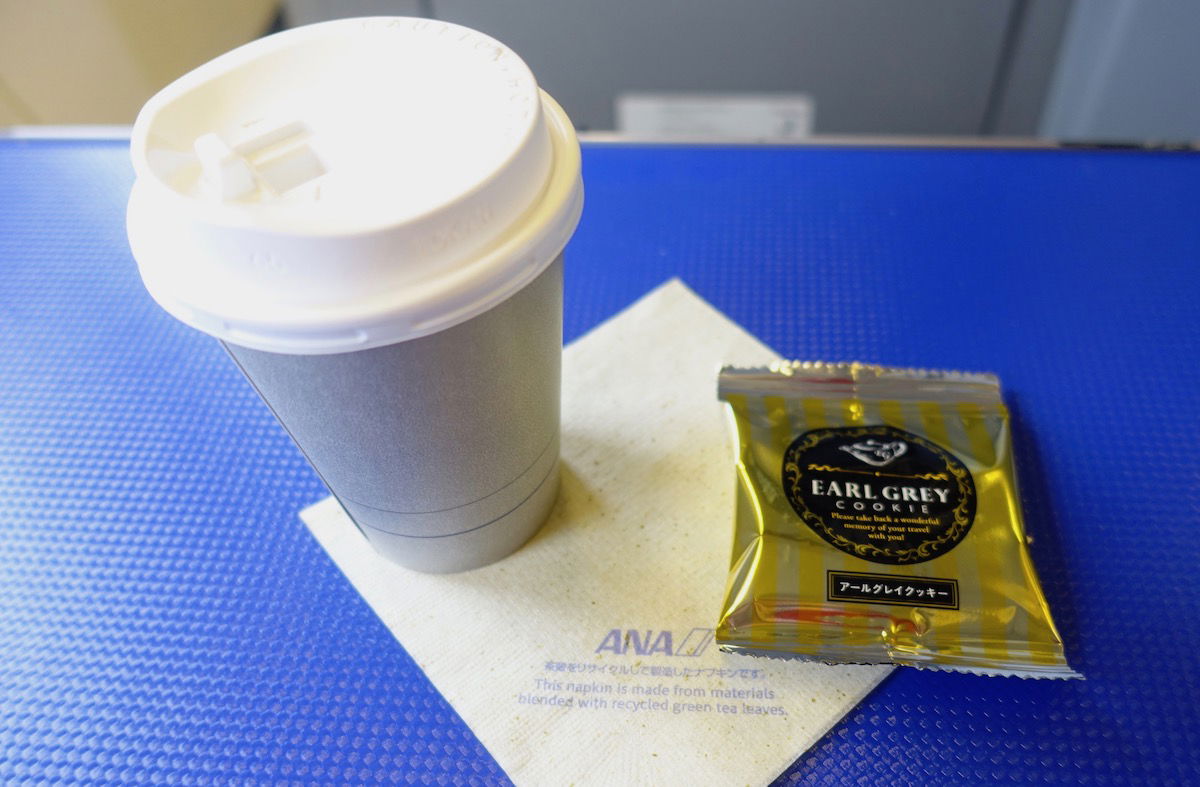 This was a short flight, and since we were flying in the evening, the sunset views were spectacular.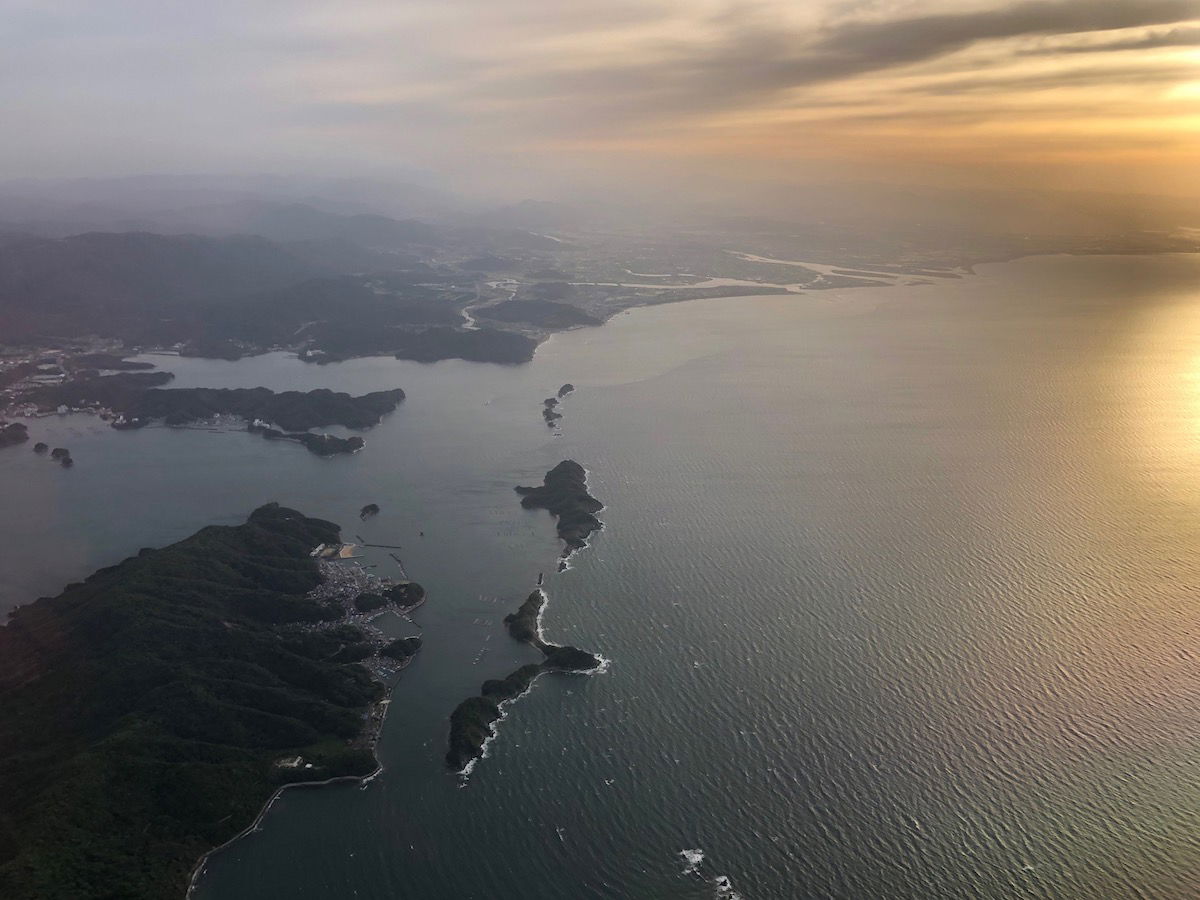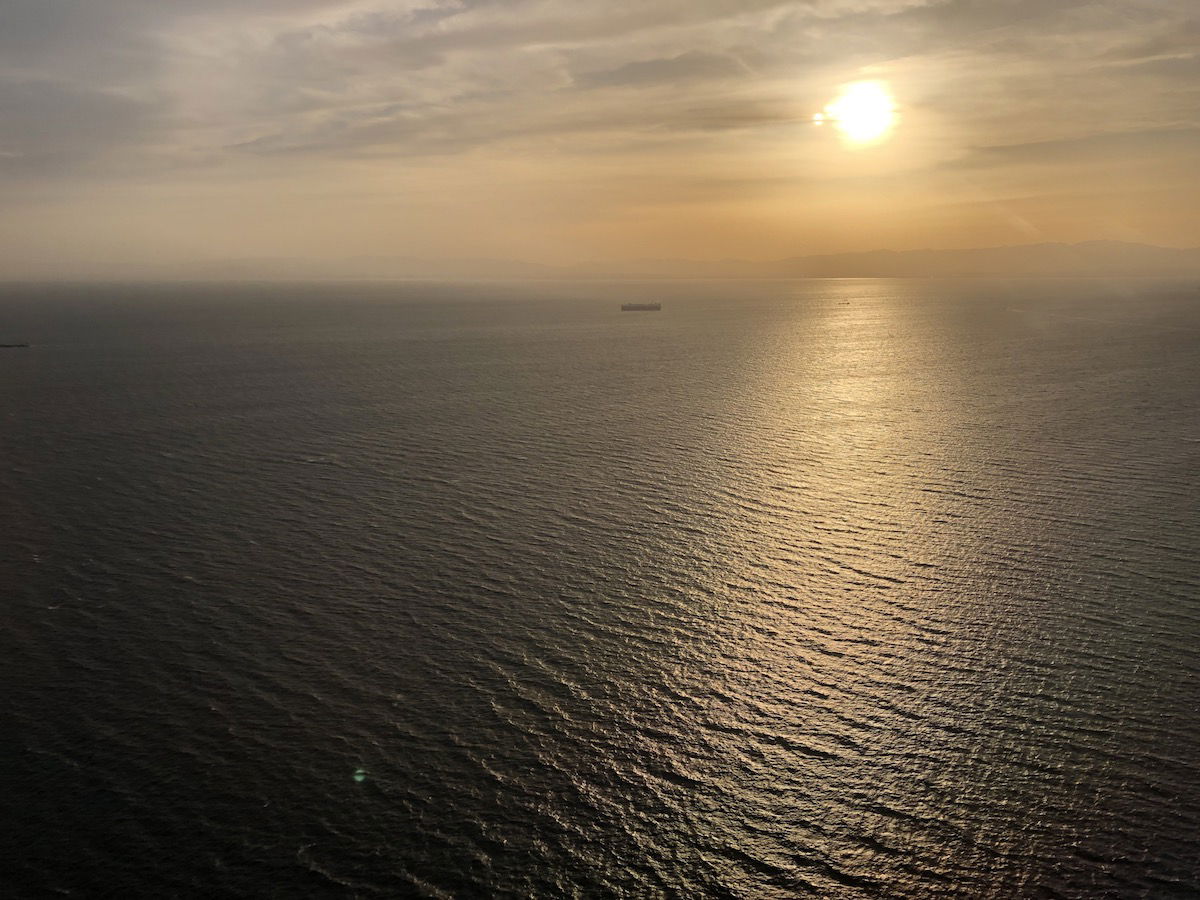 ANA 737 Premium Class bottom line
ANA offers a unique premium cabin experience on their domestic flights. They offer seats you won't find on any other airline. They have solid food and not great drinks, though I appreciate their innovation in serving drinks in to-go cups, so you can keep your drinks for landing, given how short the flights are.
If you've flown ANA Premium Class, what was your experience like?