Those traveling to Delhi and Mumbai on Singapore Airlines may soon find themselves on the new flagship A380, featuring Singapore Airlines' new Suites and business class products.
The basics of Singapore Airlines' new A380s
In late 2018, Singapore Airlines introduced their new A380s, featuring revamped onboard products. This came as the airline took delivery of five additional A380s, all while retiring their five oldest A380s.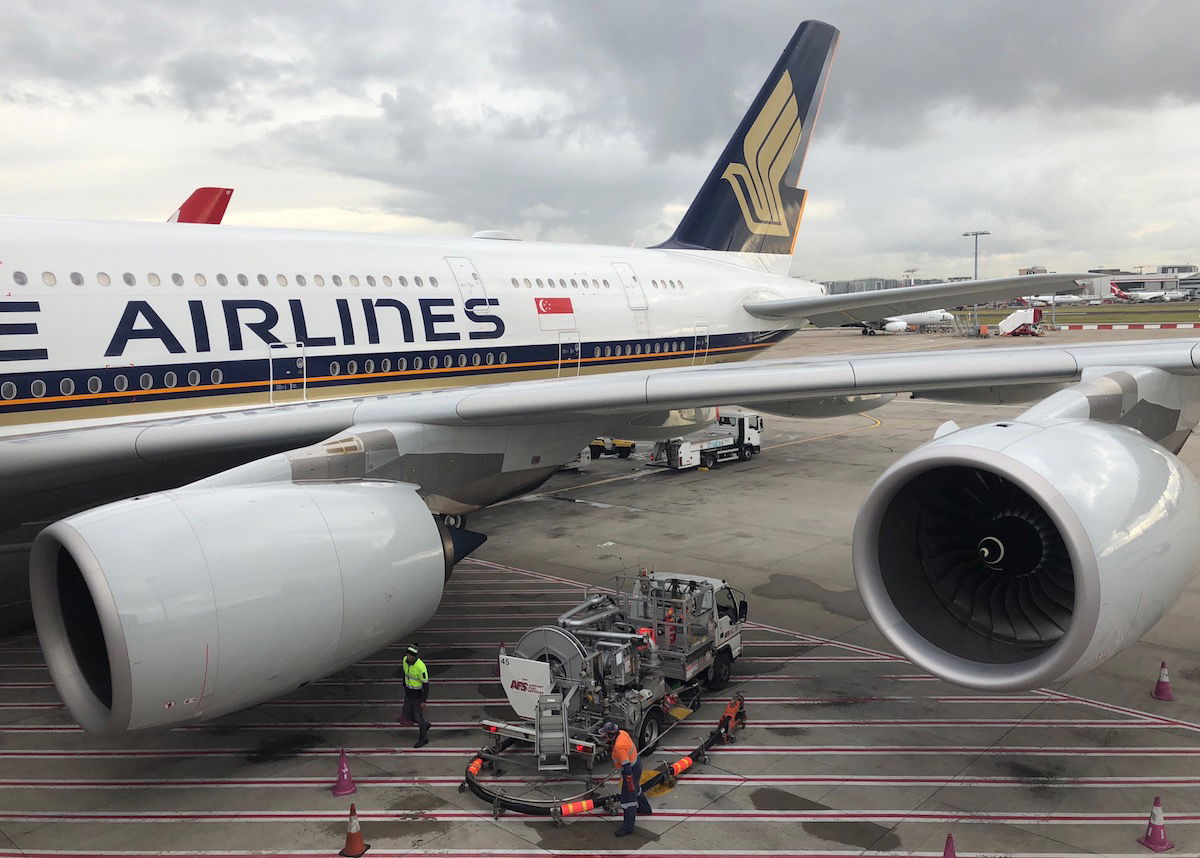 Singapore Airlines A380
The coolest part as a passenger is that the planes feature all new cabins, including in both Suites and business class.
As of now the new A380s have just been available on a very limited number of routes. The good news is that Singapore Airlines is now starting to reconfigure their existing fleet of A380s, and the first reconfigured A380 with the new cabins is now in service.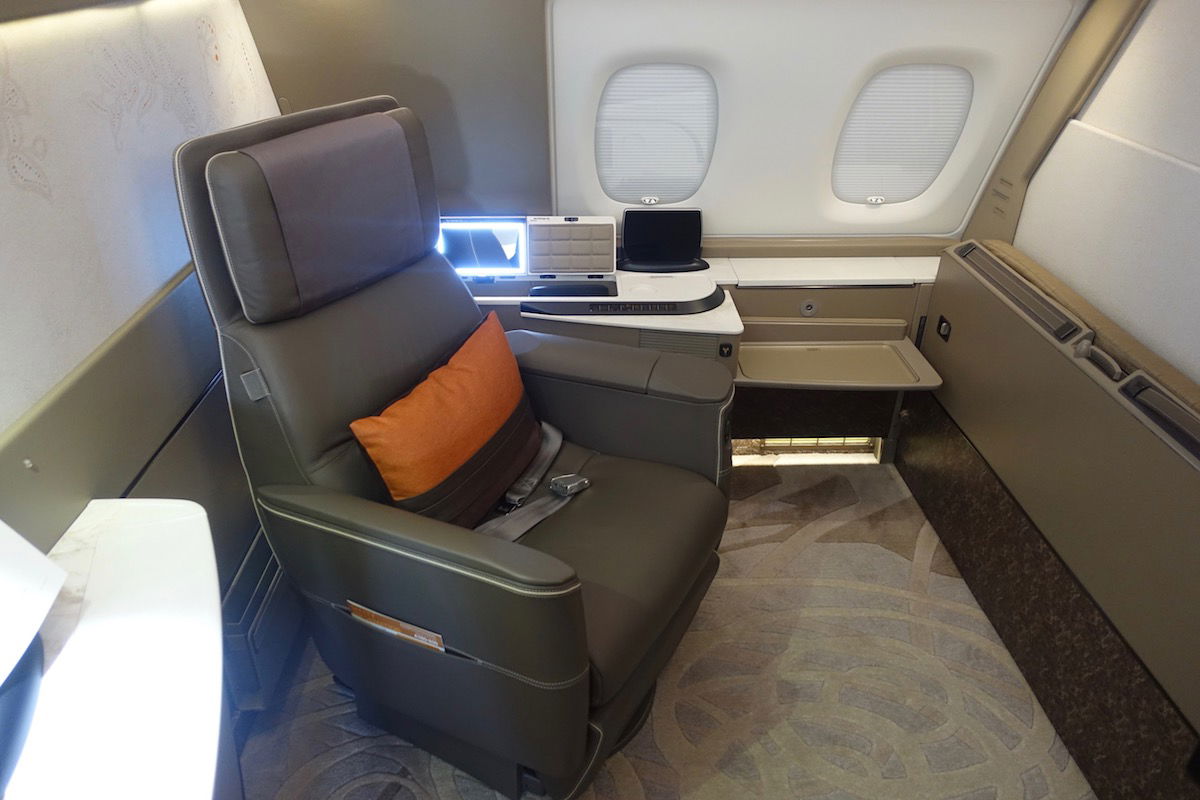 Singapore Airlines' new A380 Suites
Singapore Airlines will fly new A380 to India
It appears like Singapore Airlines' next destination for their reconfigured A380 is India, as Singapore Airlines will fly the plane to both Delhi and Mumbai.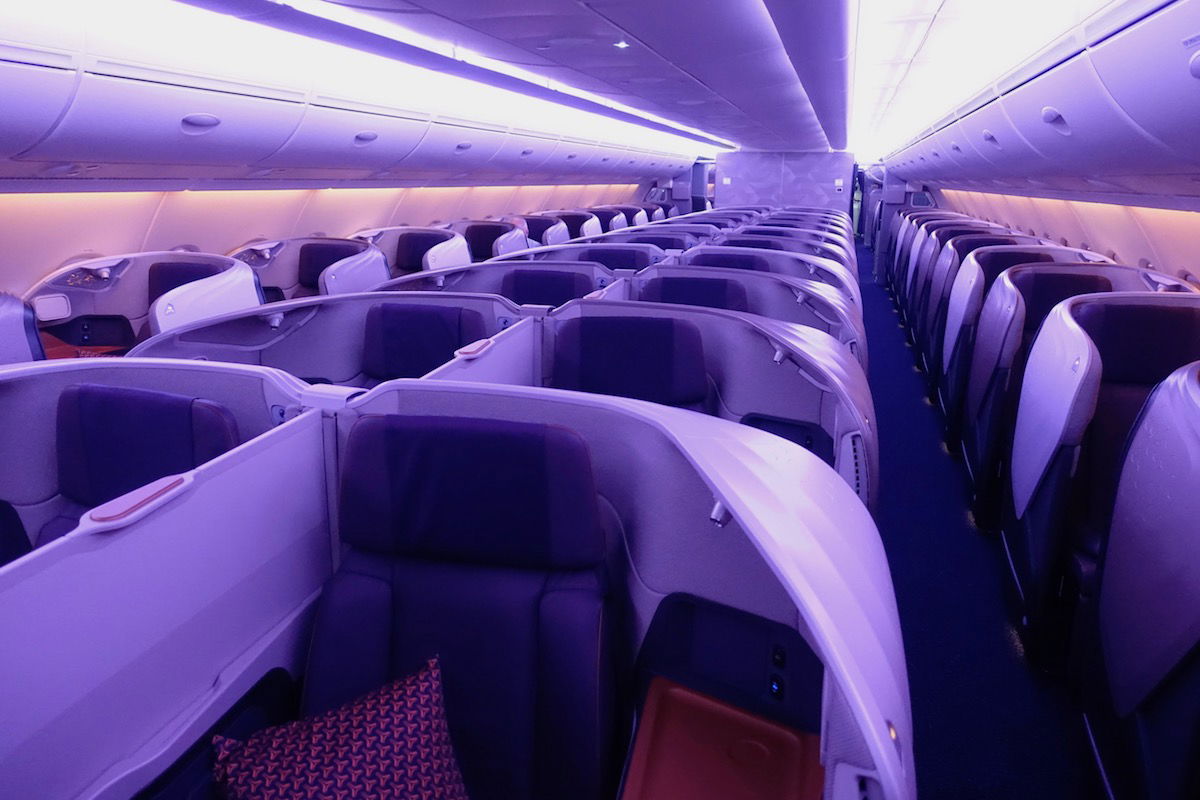 Singapore Airlines' new A380 business class
From August 1 through August 31, 2019, Singapore Airlines will fly a reconfigured A380 on the following flight to Delhi:
SQ406 Singapore to Delhi departing 4:50PM arriving 8:10PM
SQ403 Delhi to Singapore departing 9:55PM arriving 6:10AM (+1 day)
Then as of September 1, 2019, Singapore Airlines will fly a reconfigured A380 on the following flights to Mumbai:
SQ424 Singapore to Mumbai departing 7:00PM arriving 10:10PM
SQ423 Mumbai to Singapore departing 11:40PM arriving 7:40AM (+1 day)
Note that while the outbound flight is updated to reflect the A380, on many dates the return flight still shows a 777-300ER, so I imagine that's in the process of being updated.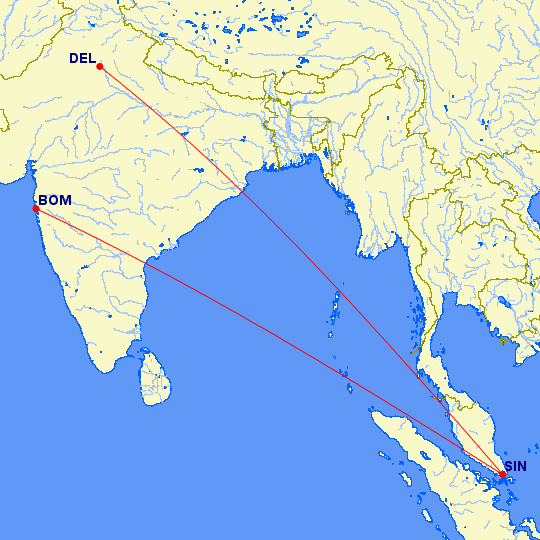 Award space on Singapore's new A380 to India
One of the downsides to Singapore Airlines' new A380s is that they've greatly reduced Suites capacity. The former A380 Suites cabin featured 12 seats, while the new cabin features just six seats.
Not surprisingly, this smaller cabin has also meant that there's a lot less award availability, given that it's easier to sell six seats than 12 seats.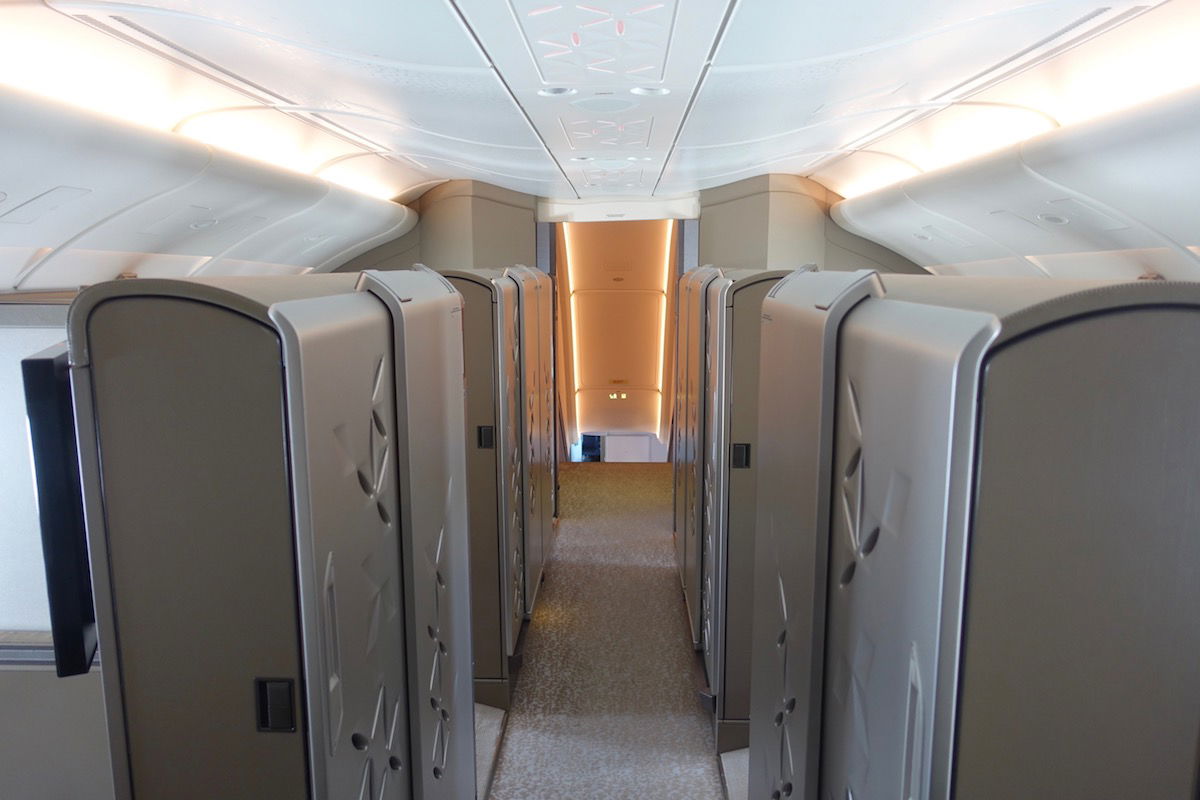 Singapore Airlines' new A380 Suites
While Singapore Airlines currently flies the reconfigured A380 to Hong Kong, London, Shanghai, Sydney, and Zurich, you'll almost never find award seats on those routes.
I've noted in the past how the one route to consistently have award seats on the new A380 is Singapore to Shanghai, and you'll often find two Suites seats there at the "Saver" level.
The good news is that much like the Shanghai route, Singapore Airlines has good A380 Suites award availability on flights to Delhi & Mumbai. So if you want to redeem Singapore KrisFlyer miles, there are some great opportunities here.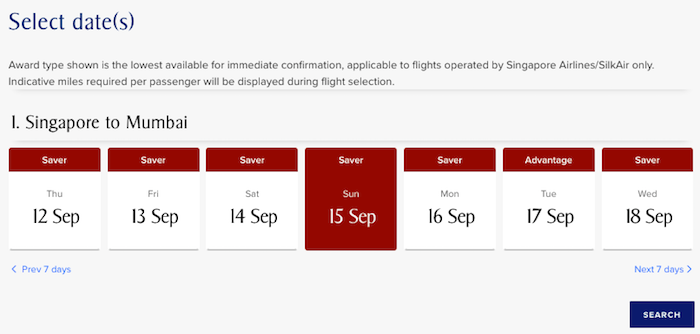 A one-way ticket in Suites would cost just 53,000 KrisFlyer miles, which is a great deal.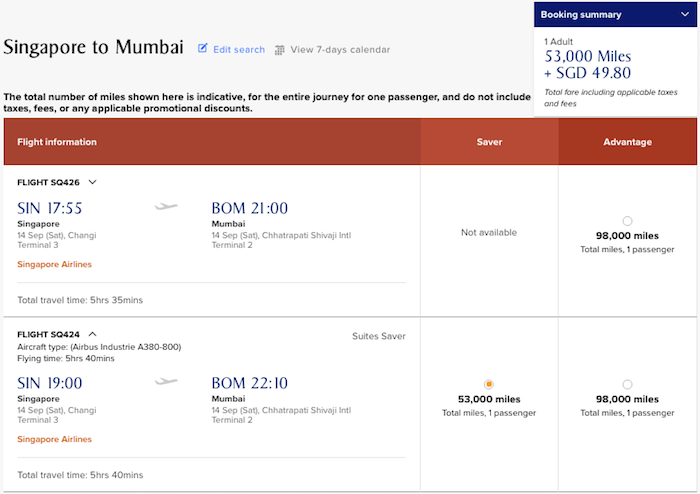 Alternatively you can redeem 39,000 KrisFlyer miles for a business class ticket.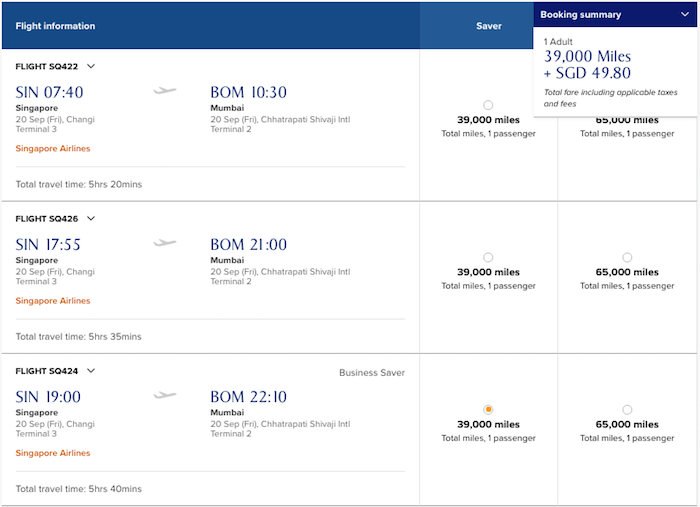 You can also book this as part of a larger award, which could be an even better value. For example, for 116,000 miles one-way you could fly Suites from Mumbai to Singapore to Melbourne.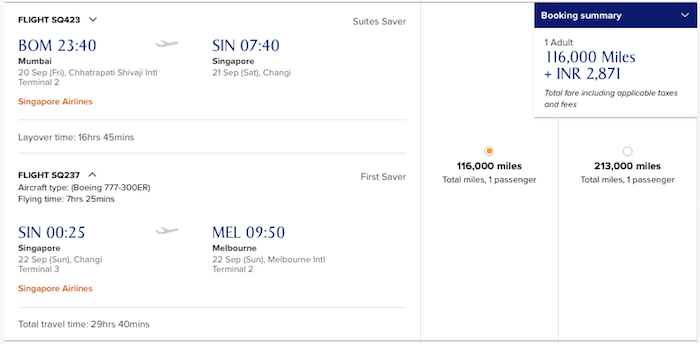 How to earn Singapore KrisFlyer miles
If you're interested in booking this flight but don't have KrisFlyer miles, KrisFlyer is transfer partners with Amex Membership Rewards, Capital One, Chase Ultimate Rewards, and Citi ThankYou, so there are lots of easy ways to earn those points.
Transfer points to Singapore Airlines KrisFlyer with the following cards:
Singapore Airlines makes most premium cabin award space available exclusively to members of their own KrisFlyer program, so you couldn't book this with partner airline miles.
Bottom line
I'm thrilled to see that Singapore Airlines has now reconfigured their first A380 with new cabins, meaning it's not just the newly delivered A380s that have the carrier's latest product.
It's interesting to me that they'll be flying these on fairly short flights to India, rather than adding additional long haul flights with the planes.
The good news is that if you're looking to redeem KrisFlyer miles, there are plenty of award seats in both Suites and business class, including two seats in Suites on many flights. This is a great opportunity to try Singapore's new Suites double bed!
Does anyone plan on flying Singapore's reconfigured A380 to Delhi or Mumbai?
(Tip of the hat to Mainly Miles)