Emirates is by far the world's largest operator of the A380, as the airline has 110 of these planes in their fleet. Emirates exclusively has 777s and A380s in their fleet, so they fly very big planes on everything ranging from some of the world's shortest flights, to some of the world's longest flights.
Emirates' existing A380 routes
As it stands, the airline operates the world's longest and shortest regularly scheduled A380 routes. The longest is their Dubai to Auckland flight (8,824 miles), while the shortest is their Dubai to Kuwait City flight (530 miles).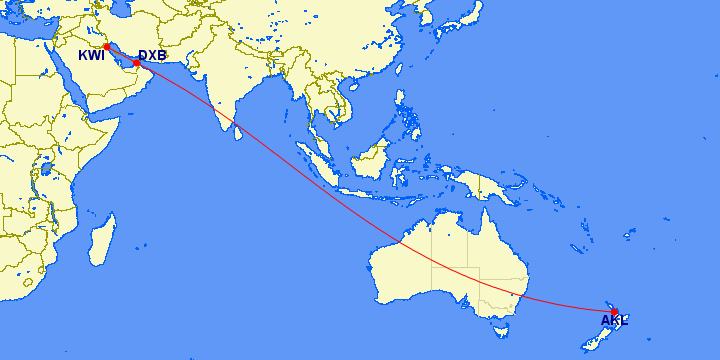 In the past Emirates regularly operated the A380 between Dubai and Doha, which was just a 235 mile flight, but given the Gulf blockade, they don't fly to Qatar anymore.
Emirates' new shortest A380 flight
Emirates has announced that they'll fly the A380 twice daily between Dubai and Muscat as of July 1, 2019. At just 217 miles, this will be the world's shortest regularly scheduled A380 flight.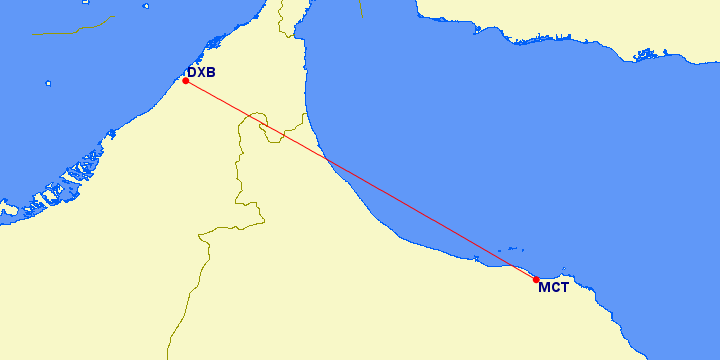 More specifically, the following frequencies will be operated by the A380:
EK862 Dubai to Muscat departing 8:25AM arriving 9:40AM
EK863 Muscat to Dubai departing 11:15AM arriving 12:25PM
EK864 Dubai to Muscat departing 4:10PM arriving 5:25PM
EK865 Muscat to Dubai departing 7:05PM arriving 8:15PM
As you can see, all of these flights are blocked at 70-75 minutes, though the actual flight times are regularly half of that.
Interestingly while this is the first regularly scheduled A380 service between Dubai and Muscat, it's not the first time Emirates has flown an A380 to Oman.
On July 1, 2018 — exactly a year before this service is commencing — Emirates flew an A380 to Muscat as a one-off. Emirates often does this before announcing regularly scheduled A380 service to an airport to test out operations, and I'm guessing that's why we saw that.
Emirates has among my favorite A380s out there. Unfortunately I fear that this very short flight will be too short for first class passengers to use Emirates' incredible first class shower spa…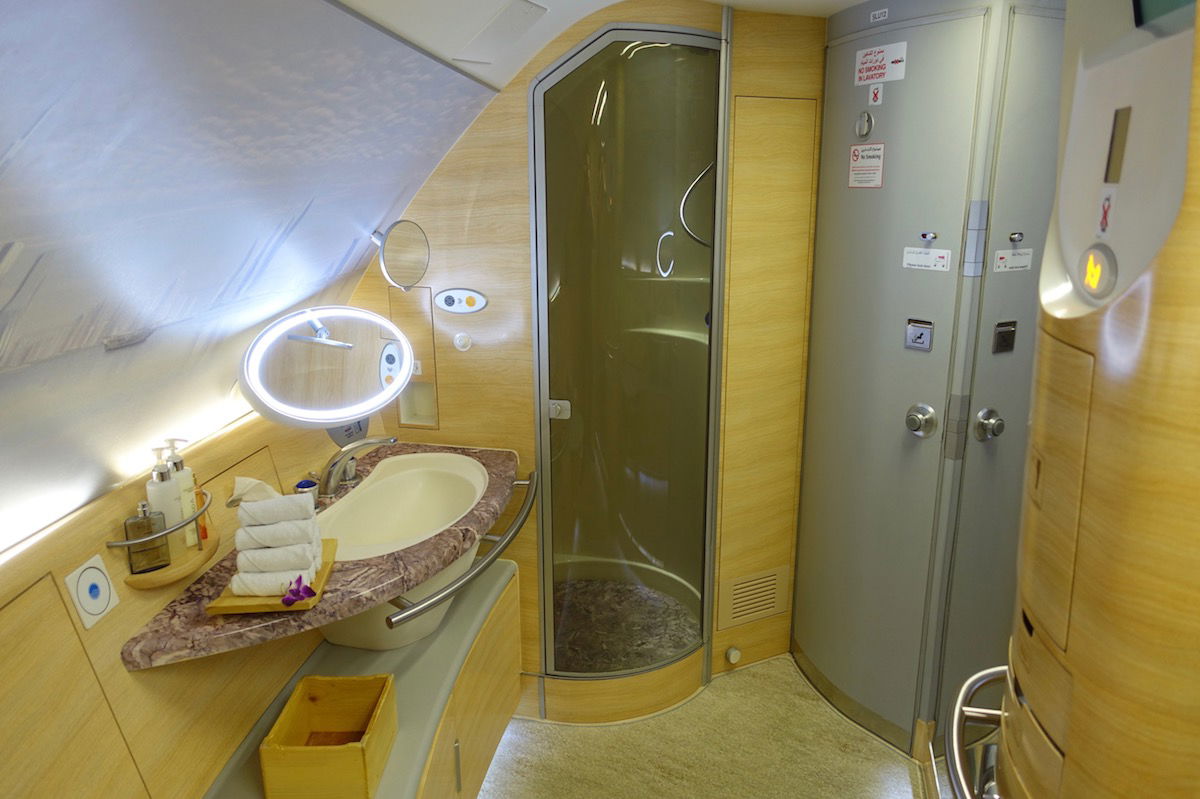 And also too short for business class passengers to socialize at Emirates' onboard bar…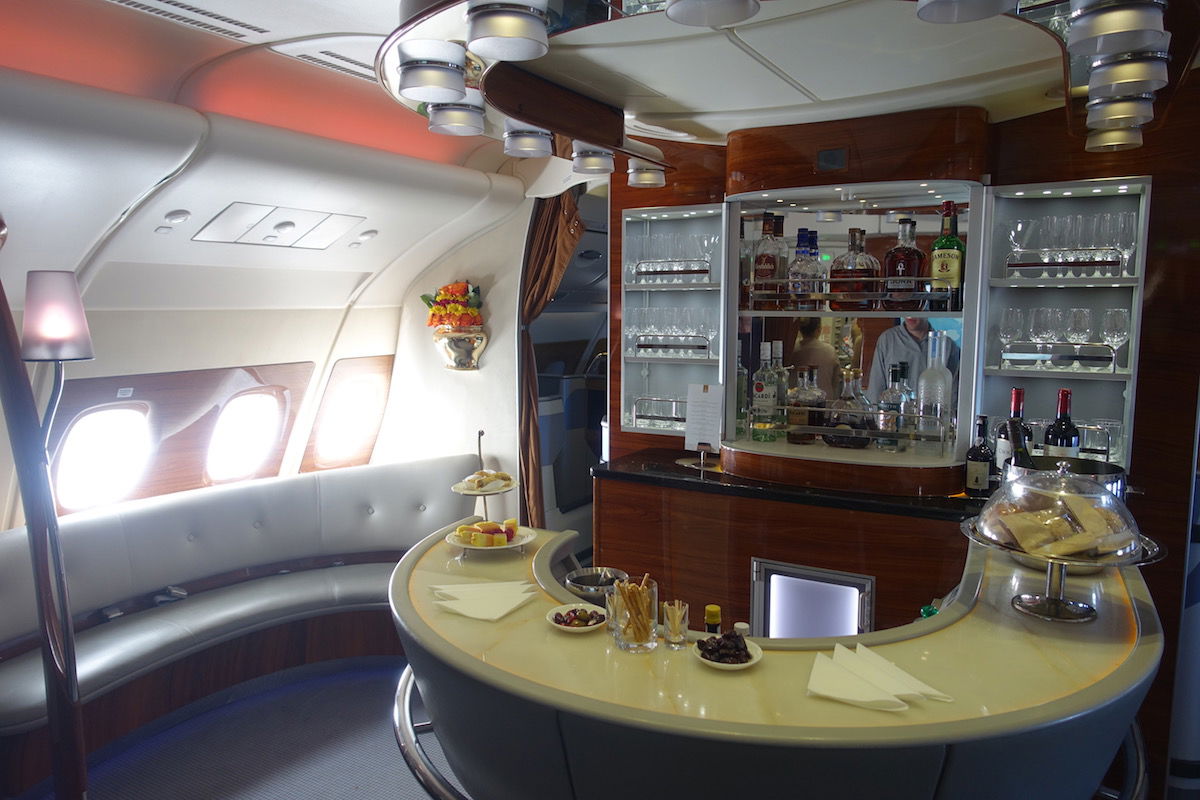 Bottom line
The way Emirates utilizes their fleet really is unlike anything you'll find at any other airline. Seeing the world's biggest jet operate a flight that covers just over 200 miles and takes just a bit over half an hour is impressive.