This has been an absolutely insane travel week for me, as I've been in Bali, London, and Abu Dhabi so far this week, with more to come. I'll have lots more details on that soon, though in the meantime it's time to catch up on sleep. 😉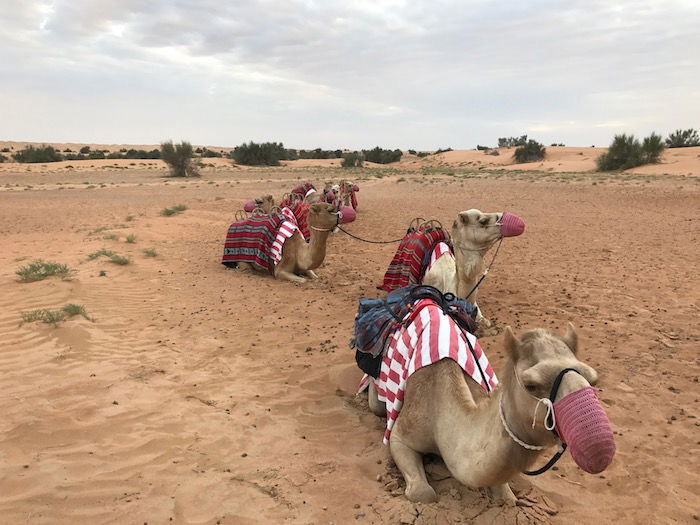 On the miles & points front it has been an exciting week. We've seen the return of the SPG Amex 35K sign-up bonus, LifeMiles introduce a bonus on purchased miles, Cathay Pacific introduce a credit card in the U.S., and much more.
With that out of the way, here's a recap of this week on the blog:
Featured Stories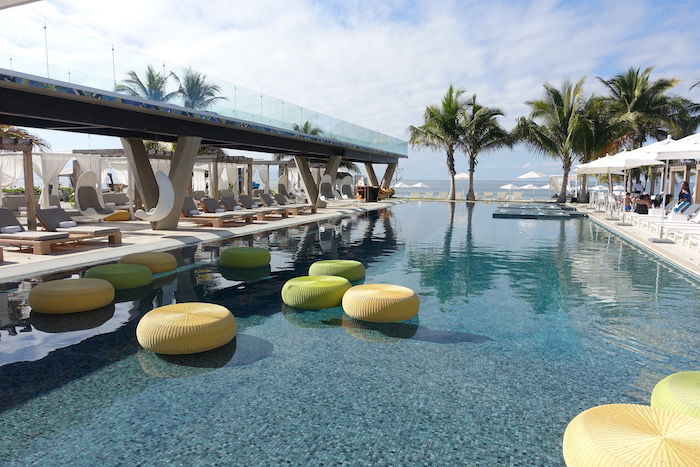 Yay, it's back! Last year American Express offered the biggest ever sign-up bonus on the SPG Amex, and it's back again now, for the second time ever. The normal sign-up bonus on these cards is 25,000 Starpoints upon completing minimum spend. In the past we've sometimes seen 30,000 Starpoint sign-up bonuses.
And now we're seeing a 35,000 Starpoint sign-up bonus, which is the biggest sign-up bonus ever. These increased sign-up bonuses are valid through April 5, 2017.
---
There are numerous ways to use United miles, and you can do some really fun stuff with stopovers and open-jaws.
For the purposes of this post I'm going to keep it simple and highlight the one-way prices for some of the "sweet spots" in the United award chart, along with a couple of regions where I find United miles to be particularly useful.
---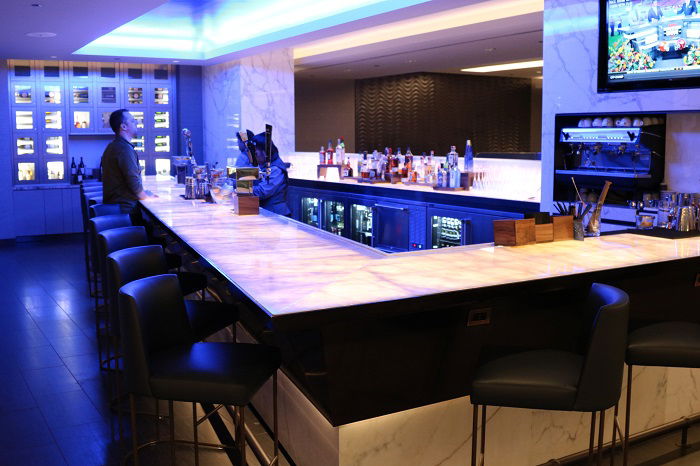 United recently introduced their new Polaris product which will feature a new business class seat, an improved soft product, and a network of lounges exclusively for premium cabin flyers. The new soft product launched in December of last year, while the new seats won't start appearing for another month or so and will then take up to five years to trickle out across the fleet.
I had the opportunity fly United Polaris for the first time last month and was reasonably impressed with the enhanced dining and bedding options as well as the new amenity kit.
I also had the chance to visit the United Polaris Lounge in Chicago and will have a review shortly as part of my current trip report. Suffice to say that the Polaris Lounge is the most impressive aspect of the new product in my opinion — I think even the most casual of business class traveler will recognize that it is definitely not a United Club.
The problem, of course, is that there's only one Polaris Lounge currently open in the entire network.
---

TIPS: Earning Miles & Promos
Great Deal: Cheap Singapore Airlines Business Class Tickets To Asia & Europe
How To Know If You're Eligible For The SPG Amex 35K Sign-Up Bonus
Starwood Luxury Privileges: Latest Updates As Of Feb 2017
Up To 110k Bonus Points For Referring Friends To The SPG Amex!
Can You Get 70K Bonus Starpoints By Applying For Both The Personal & Business SPG Amex?
The First Credit Card To Apply For If You're New To Miles & Points
IT'S BACK: Biggest Ever Sign-Up Bonus On The SPG Amex
LifeMiles Is Offering A 125-135% Bonus On Purchased Miles
GREAT DEAL: $2,100 Business Class Airfares To Africa On SkyTeam!
MORE Great Business Class Fares: LAX To Buenos Aires For $2,200
Great Deal: IHG Offering A 100% Bonus On Purchased Points
SUCCESS: I Got Approved For A 5th Amex Credit Card
Earn 75K Hilton Bonus Points On A No Annual Fee Card For A Limited Time
You Can Now Apply For The New Cathay Pacific Visa Signature Card
5 Of The Best No Annual Fee Credit Cards For 2017
Great Deal: Earn 20K Bonus Amex Points For An Air France Booking
Cathay Pacific Is Introducing A U.S. Credit Card Tomorrow
TRICKS: Redeeming Miles
5 Fantastic Uses Of United Miles
How Much Did IHG Pay For My "Free" Hotel Night?
I Scored A 5-Star Hotel In Hong Kong For $49 (Thanks To A Credit Card)
Great Deal: Get 25% Off Iberia Business Class Awards
How The Citi AAdvantage Card 10% Mileage Refund Works
TRAVEL With Ben (Lucky)
My Glamorous Life: Being Force Fed A Tasting Menu At 3AM With A Stomach Bug
I Made An American Agent's Night By Redeeming Miles
The Best Valentine's Day Surprise I've Ever Pulled Off
OMG: There Was A Valentine's Day Flash Mob At My Gate!!!
How To Safely Fly With Your Dog
REVIEWS & Trip Reports
Review: Etihad First Class Lounge Abu Dhabi
Review: United Club London Heathrow
Review: SAS Plus Oslo To London Heathrow On A 737
Review: SAS Lounge Oslo Airport
Review: Radisson Blu Oslo Airport
10 Things To Do With Kids In Oslo
Review: Clarion Collection Hotel Bastion Oslo
Etihad A380 Apartment In 10 Pictures
Cathay Pacific 777 Regional Business Class In 10 Pictures
Cathay Pacific 777 First Class In 10 Pictures
KLM 777 Business Class In 10 Pictures
The EVA Air Hello Kitty Experience In 10 Pictures
Review: W Hotel Punta De Mita Mexico
NEWS & Updates
Air Canada Sensibly Changes Their Carry-On Policy
U.S. Citizens Can Now Get An Electronic Visa For Vietnam
WTF: U.S. Customs & Border Protection Seizes 13 Pounds Of Horse Genitals
Well, I Guess I'm Not Flying Arik Air Anytime Soon…
Hong Kong Is Getting A St. Regis!
Wow: Delta Expands Free Meals To More Domestic Flights
Club Carlson's Latest Stealth Devaluation
Kim Jong-Un's Half Brother Assassinated At Kuala Lumpur Airport
Emirates Is Considering Radically Changing Their Fleet
When (And Where) Will The Next United Polaris Lounge Open?
EVA Air Is Shifting Hello Kitty Flights From Houston To Chicago
Qantas Unveils Special LGBT Livery
The Real Failure With Last Night's Unfit To Fly United Pilot…
United Captain Kicked Off Flight For INSANE Behavior
---
I hope everyone has a great rest of the weekend!