The information and associated card details on this page for the Carlson has been collected independently by OMAAT and has not been reviewed or provided by the card issuer.
Club Carlson used to be one of my favorite hotel loyalty programs. On the earning side, they used to run some killer promotions that were totally mattress runnable. The best of those awarded 50,000 Carlson points for one a night stay at a Radisson hotel, basically enough points for a night anywhere in the world.
On the burning side, you could get a free award night on every redemption, so long as you had the Club Carlson credit card. This amounted to BOGO award nights and effectively doubled the value of your points.
Those days are long gone, however. And Club Carlson recently devalued their loyalty program even further by taking away a somewhat obscure but valuable benefit for Carlson Gold and Concierge members.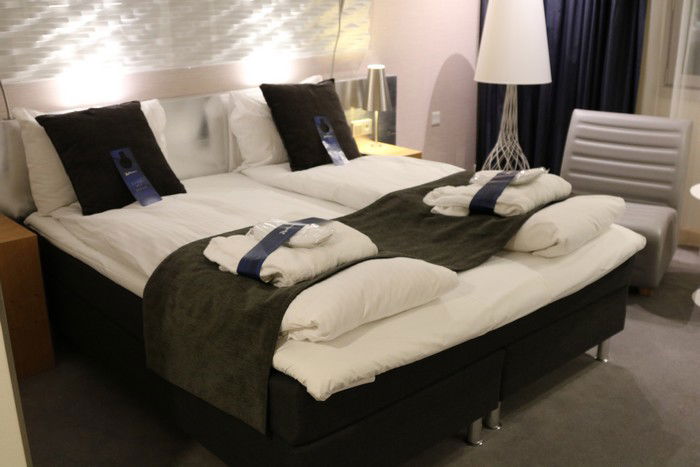 Radisson Blu Oslo Airport
The end of weekend discount rates for elites
Club Carlson recently discontinued 2-for-1 and 4-for-2 weekend rates without any notice.
Now, these had been only available to Gold and Concierge members at select properties in Europe, the Middle East, and Africa. But they were a real deal — you could book what amounted to the prevailing rate and, if you were staying two or four days over a weekend, get half off. In other words, they represented real savings for a lot of travelers. Availability on these rates was also pretty good, in my experience.
I used these rates a fair number of times, most recently for a trip to Helsinki at the Radisson Blu Plaza. I also considered using them for our recent trip to Oslo, and probably would have, except that the Clarion Collection Hotel Bastion and Hotel Folketeateret offer dinner and breakfast whereas the Carlson properties only offered breakfast. And we ended up only needing one night each at the Park Inn Oslo Airport and the Radisson Blu Oslo Airport.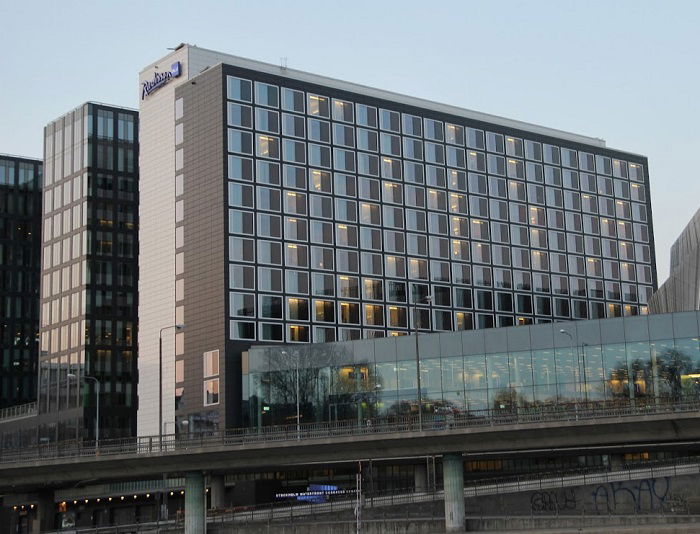 Radisson Blu Waterfront Stockholm
Devaluations with no warning suck
The part that made this devaluation really irritating was that Carlson didn't announce it. They just pulled the rates from their website one day. So those that might have been planning to use them for an upcoming stay, but hadn't yet booked, got the carpet yanked out from under them.
Carlson later claimed on their Facebook page that they discontinued these rates because they were rarely used.
Thank you for voicing your concern in regards to us ending our Elite Member weekend extend promotion 2-for-1 and 4-for-2 recently. This was a targeted offer for our Elite members only and not part of the benefits. Club Carlson has many different member only promotions available at select participating hotels. As we endeavor to keep our offers simple and relevant, we noticed that these offers were underutilized. Please make sure you visit our special member only promotions page frequently as we continue to enhance and look to add value for our members .
While that may be true, it's still a ridiculous argument. If an airline operates a club, and nobody uses it, then sure, close it to save the operating cost. But how much does it cost to maintain a rate in the backend database of their reservation?
Exactly.
To be fair, they say they are planning to roll out some new offers and promotions. Maybe there will be a decent replacement?
Bottom Line
The Club Carlson EMEA 4-for-2 and 2-for-1 rates have been discontinued with no notice. Many of you will probably not care, but for a few, this is a loss of hundreds of dollars of savings per year. Since these rates were only available to Gold and Concierge members, this only hurts Club Carlson's most loyal customers which makes little sense.
That said, I still like Club Carlson as a backup hotel program — and find value in having the Club Carlson Premier Rewards Visa Signature® Card just for perks of Gold status — but this does remind us not to take anything for granted.
Tip of the hat to Seth