Star Alliance member EVA Air has long operated special Hello Kitty flights, which I'd consider to be one of the coolest aviation concepts in the world. Unfortunately at the start of the pandemic, this was suspended. There's a positive development on that front, as noted by Thrifty Traveler. EVA Air has just resumed its Hello Kitty service… nature really is healing!
The basics of EVA Air's Hello Kitty flights
EVA Air has a partnership with Hello Kitty, whereby the airline operates select flights as Hello Kitty services. Obviously this is intended to be something that passengers — both young and old — get excited about.
So, what makes these flights special? For one, the aircraft are painted in special Hello Kitty liveries, with different Hello Kitty jets having different characters featured.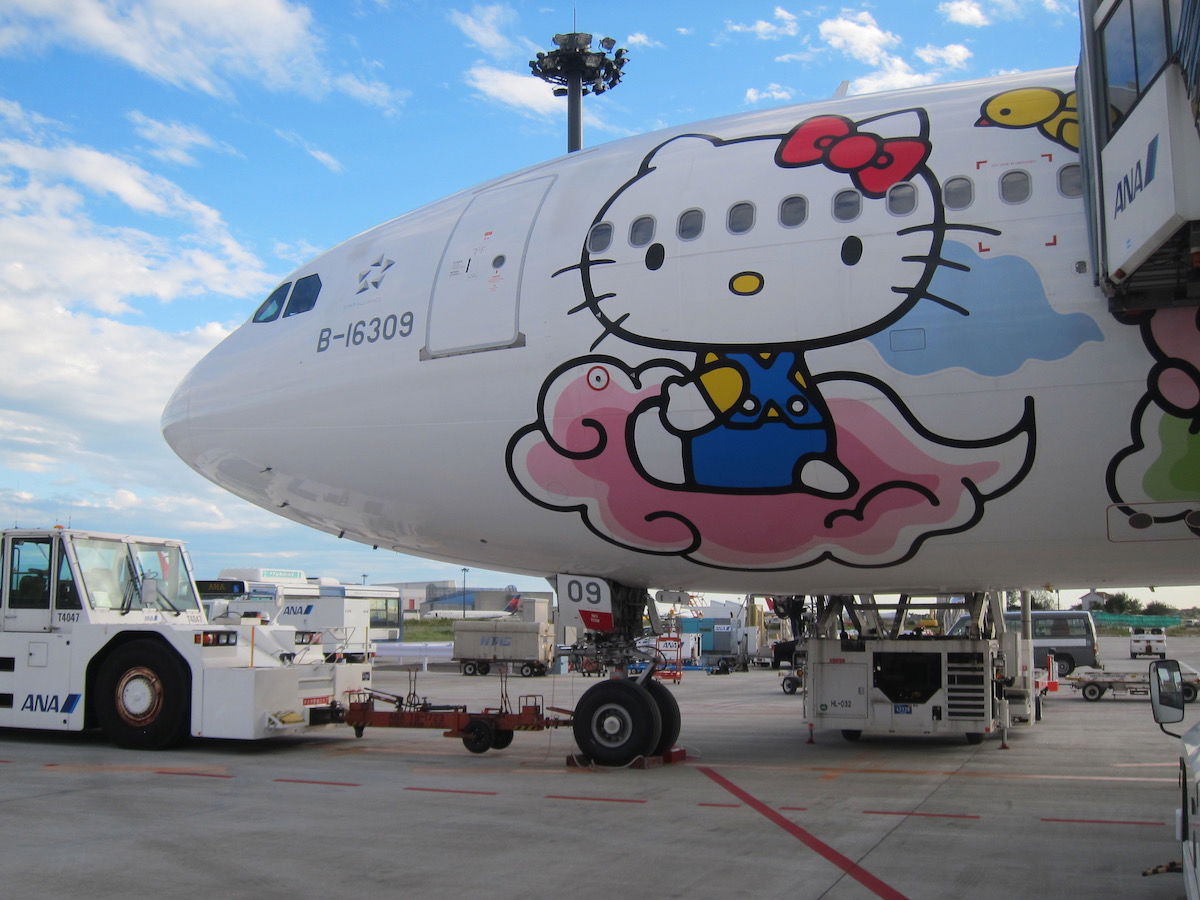 But the experience goes so far beyond that. For one, at Taoyuan International Airport, EVA Air has a special Hello Kitty check-in and gate area.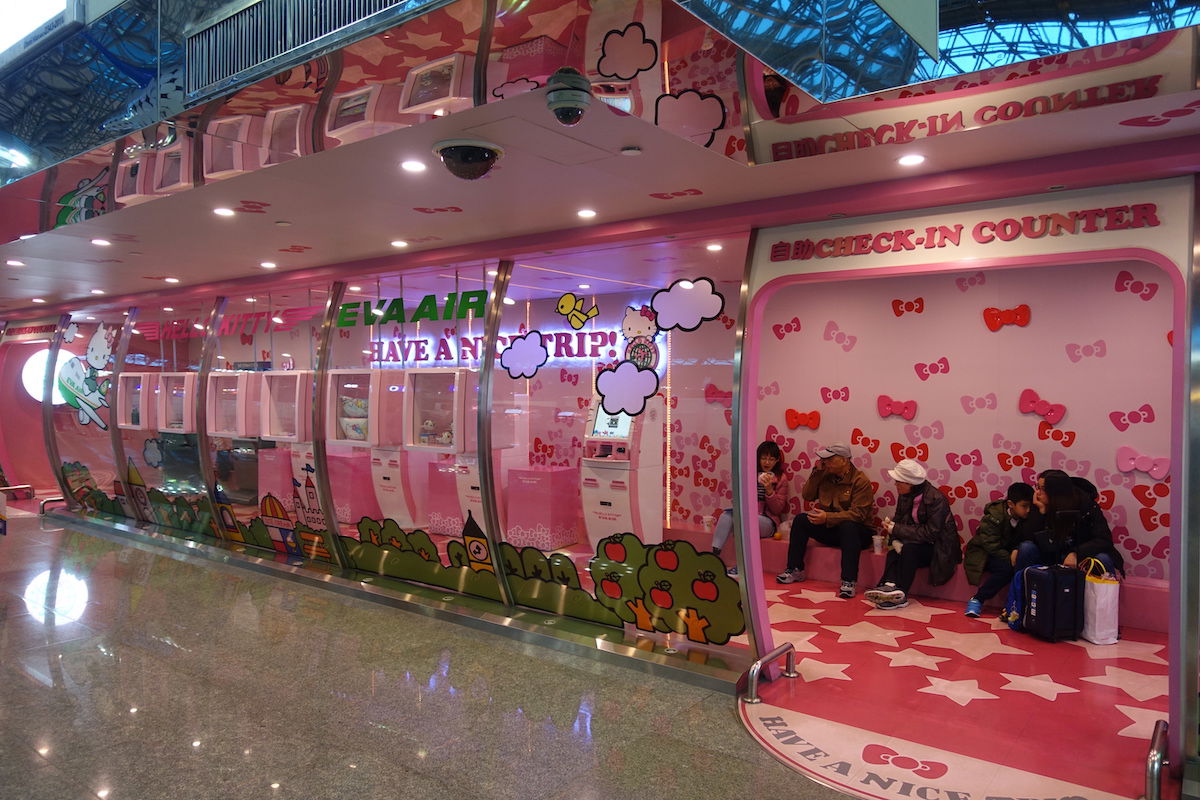 Onboard, the service has also been modified to match what Hello Kitty herself would probably enjoy (no, there's no cat food, don't worry). The meal service has been Hello Kitty-fied, from rose champagne, to mixed nuts in Hello Kitty packaging, to Hello Kitty napkins, to Hello Kitty foie gras, to Hello Kitty airsick bags (in case her food doesn't sit well with you).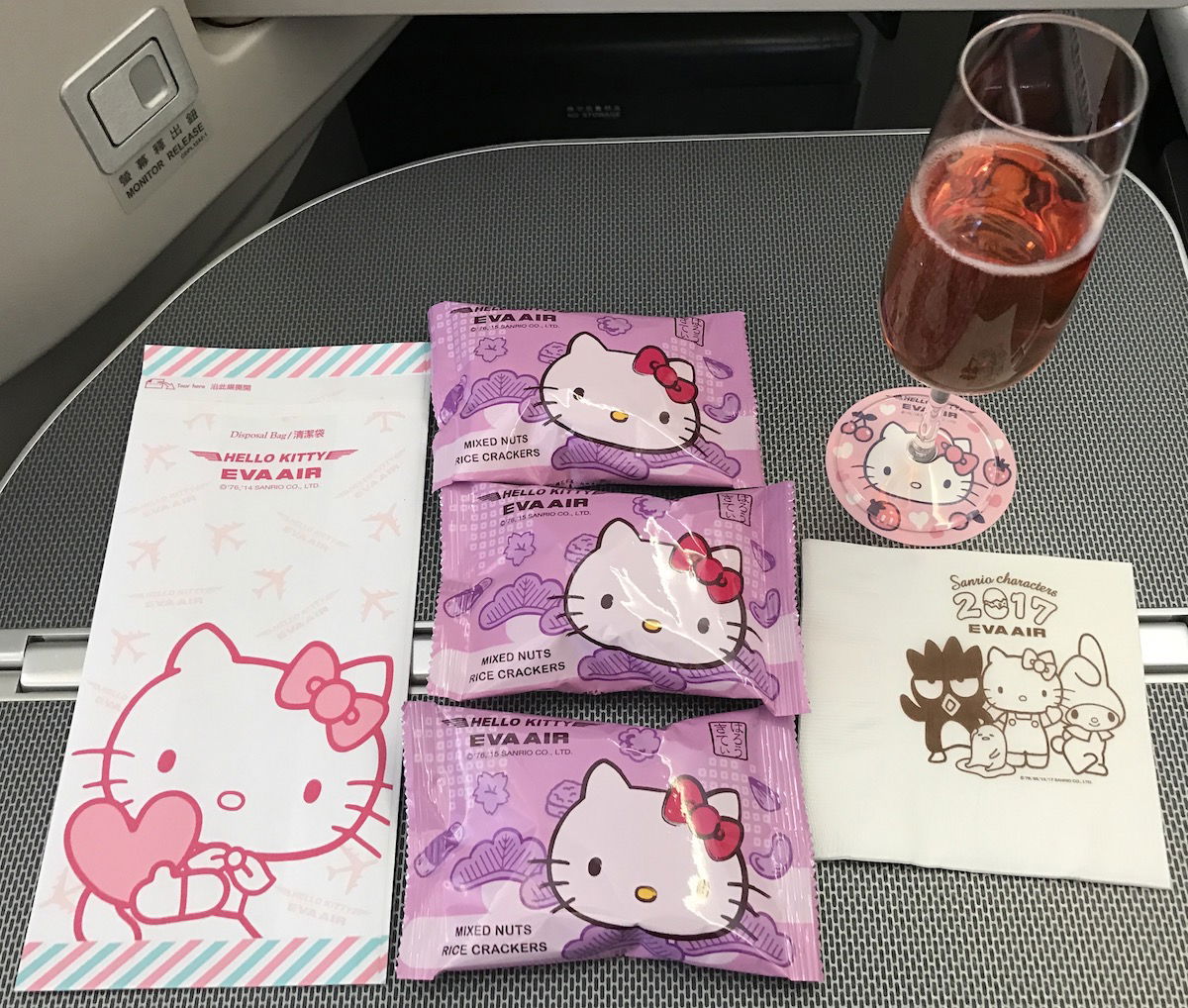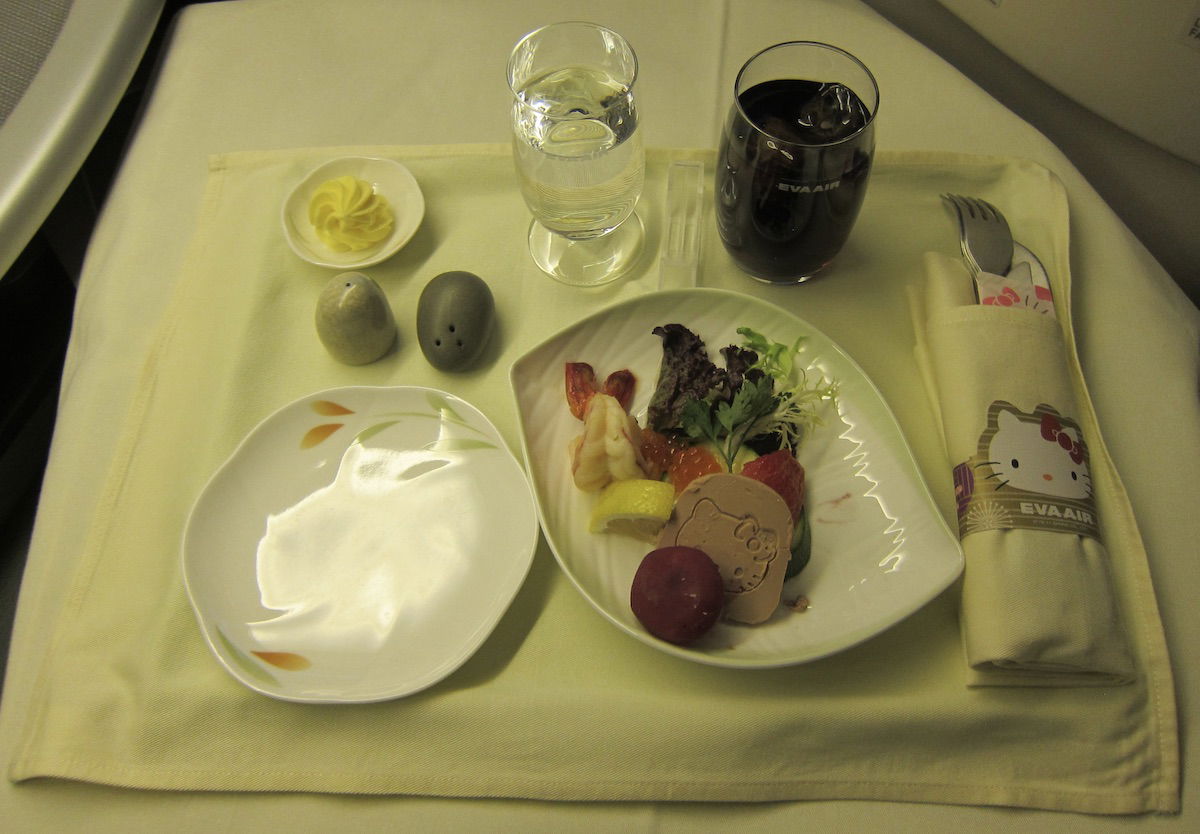 Even the pillows, slippers, menus, and toilet paper, are Hello Kitty themed.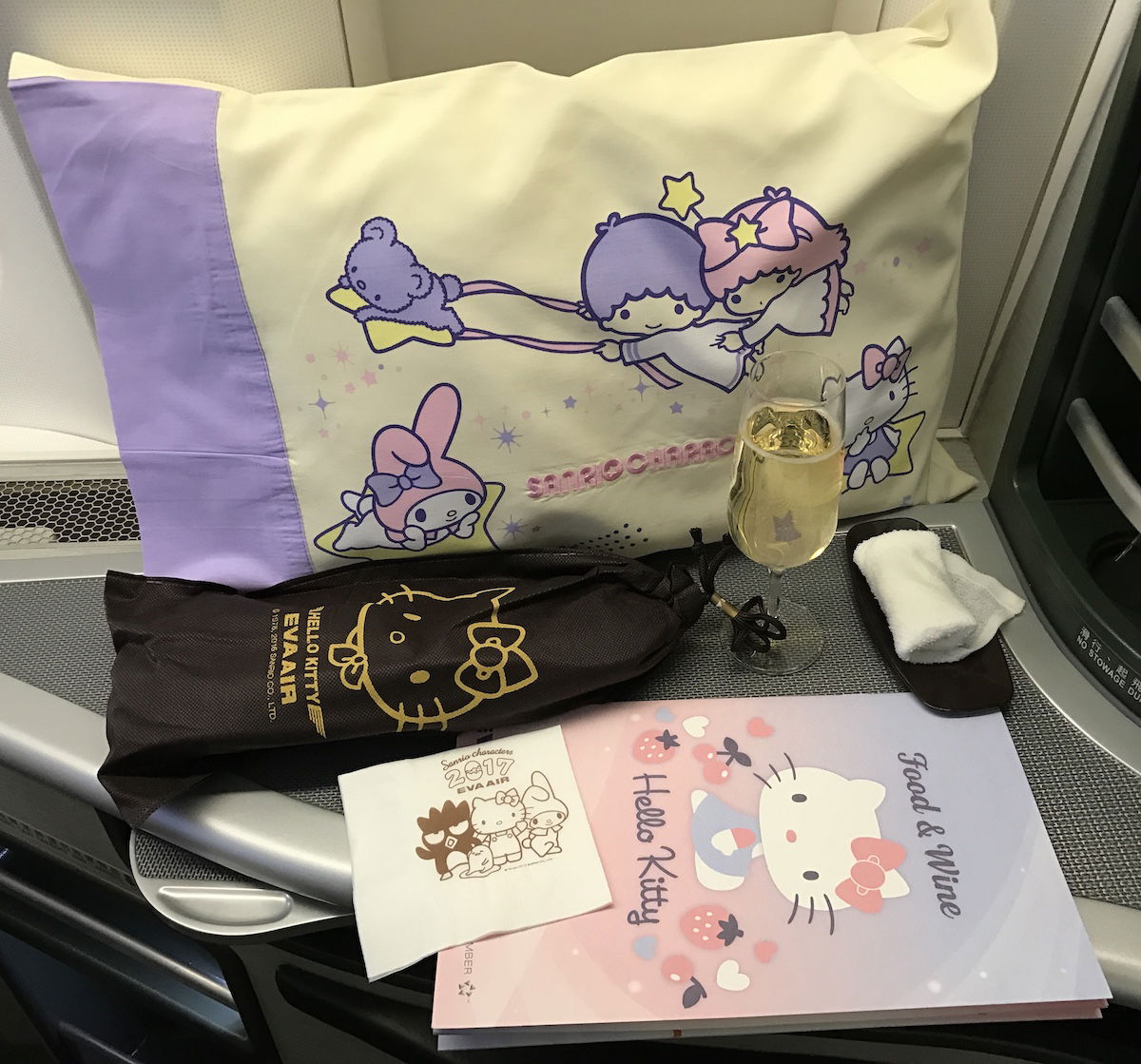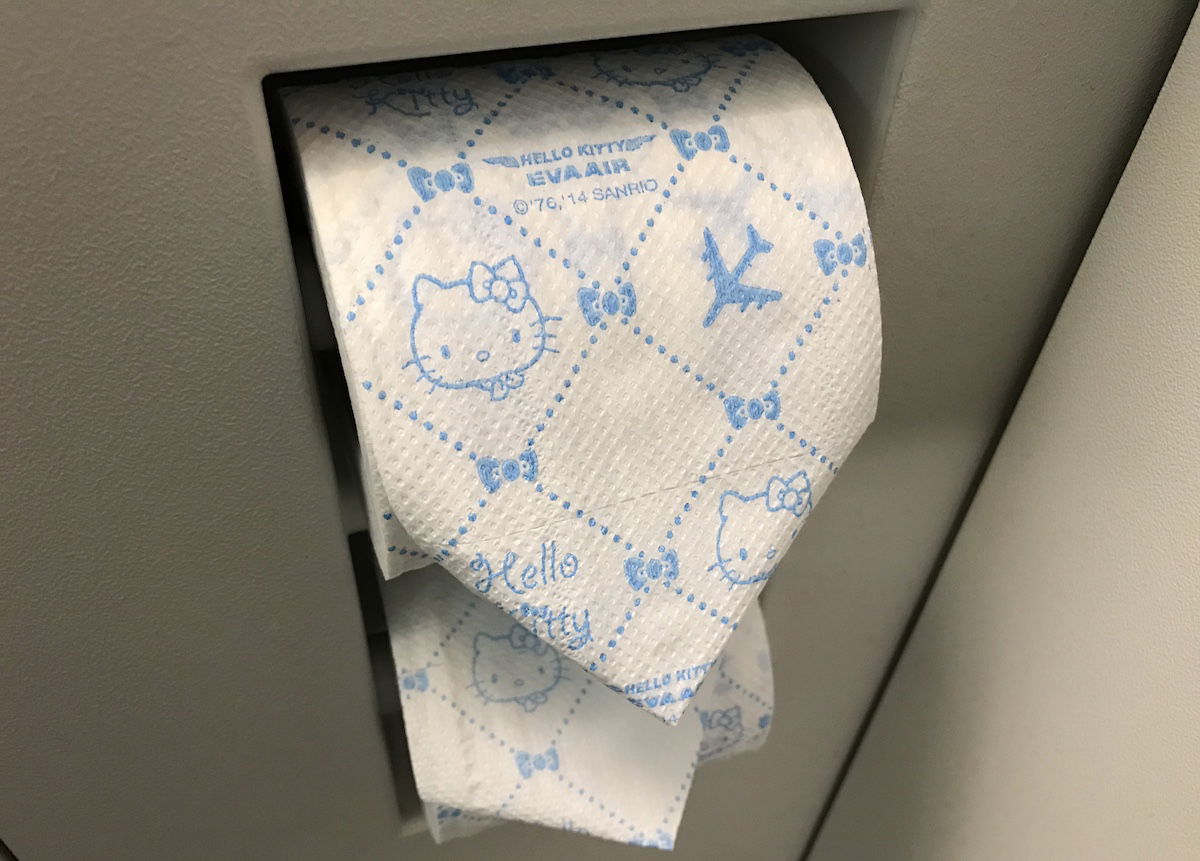 The flight attendants also seem to enjoy these flights, and have special Hello Kitty aprons and uniforms.
Honestly, regardless of whether or not you're a Hello Kitty fan, you'll no doubt appreciate just how committed EVA Air is to the theme.
I'd note that there's nothing quite like this in the world. While other airlines also have special themed planes (ANA and United both have Star Wars themed aircraft), those seem to mostly revolve around the liveries, and the actual inflight experience doesn't differ much.
Read my review of an EVA Air Hello Kitty flight here.
EVA Air Hello Kitty flights & routes
EVA Air has just resumed its Hello Kitty service on three routes, including one route to the United States.
As of March 27, 2023, EVA Air is offering Hello Kitty flights on three weekly frequencies between Taipei (TPE) and Chicago (ORD). This route is operated by the Hello Kitty "Shining Star" Boeing 777-300ER. With this route having three weekly frequencies, that means all flights to & from Chicago have this special service.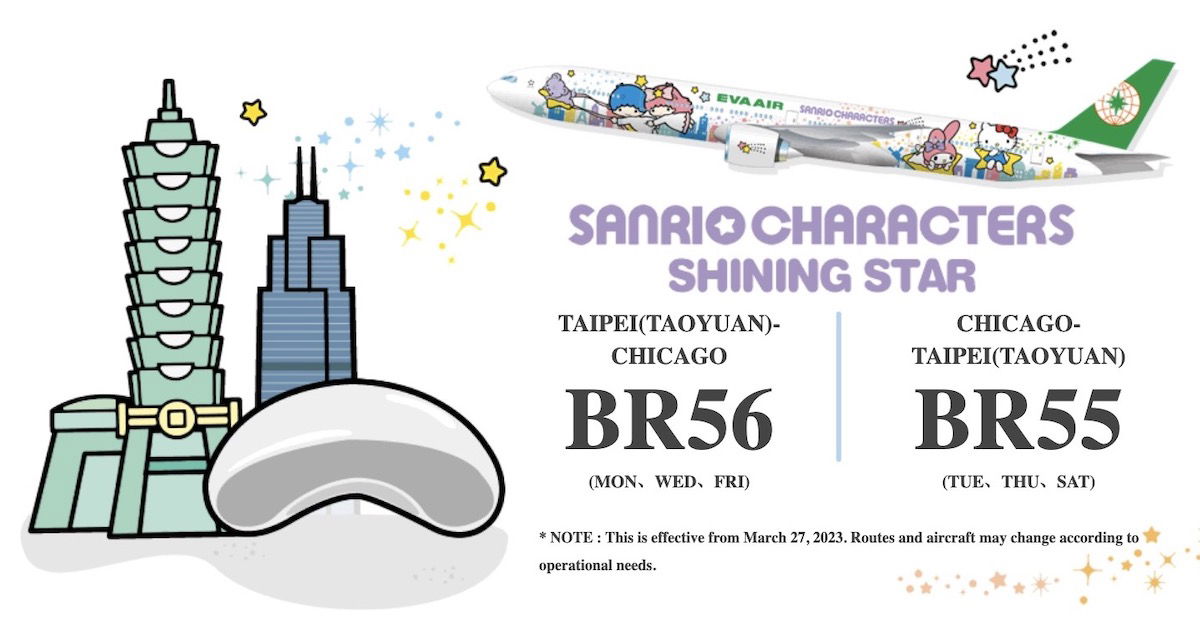 As of April 1, 2023, EVA Air is offering Hello Kitty flights from Taipei (TPE) to both Bali (DPS) and Sapporo (CTS). Both of these routes are operated by the "Joyful Dream" and "Celebration Flight" Airbus A330-300s. The Hello Kitty frequencies on these routes vary, and you check the timetable to see exactly when a particular flight will be operated by one of these aircraft.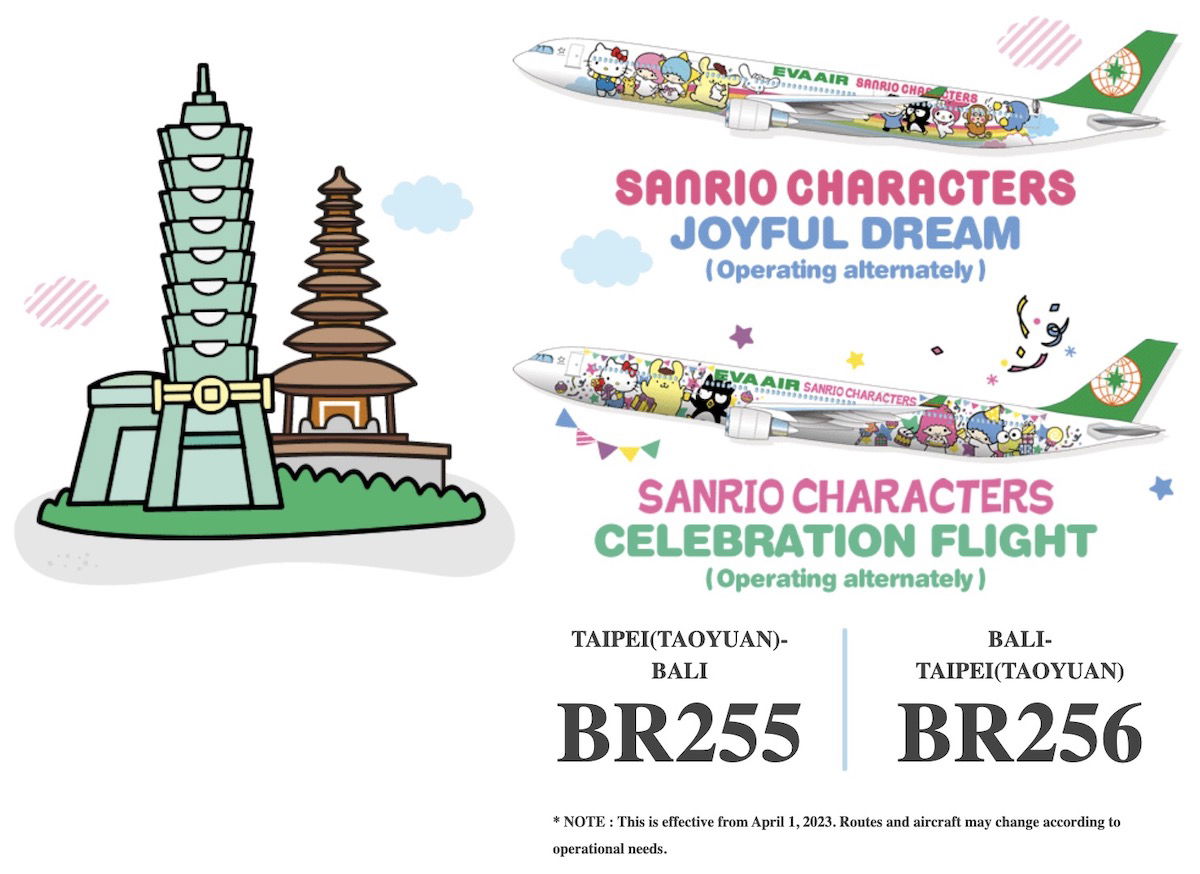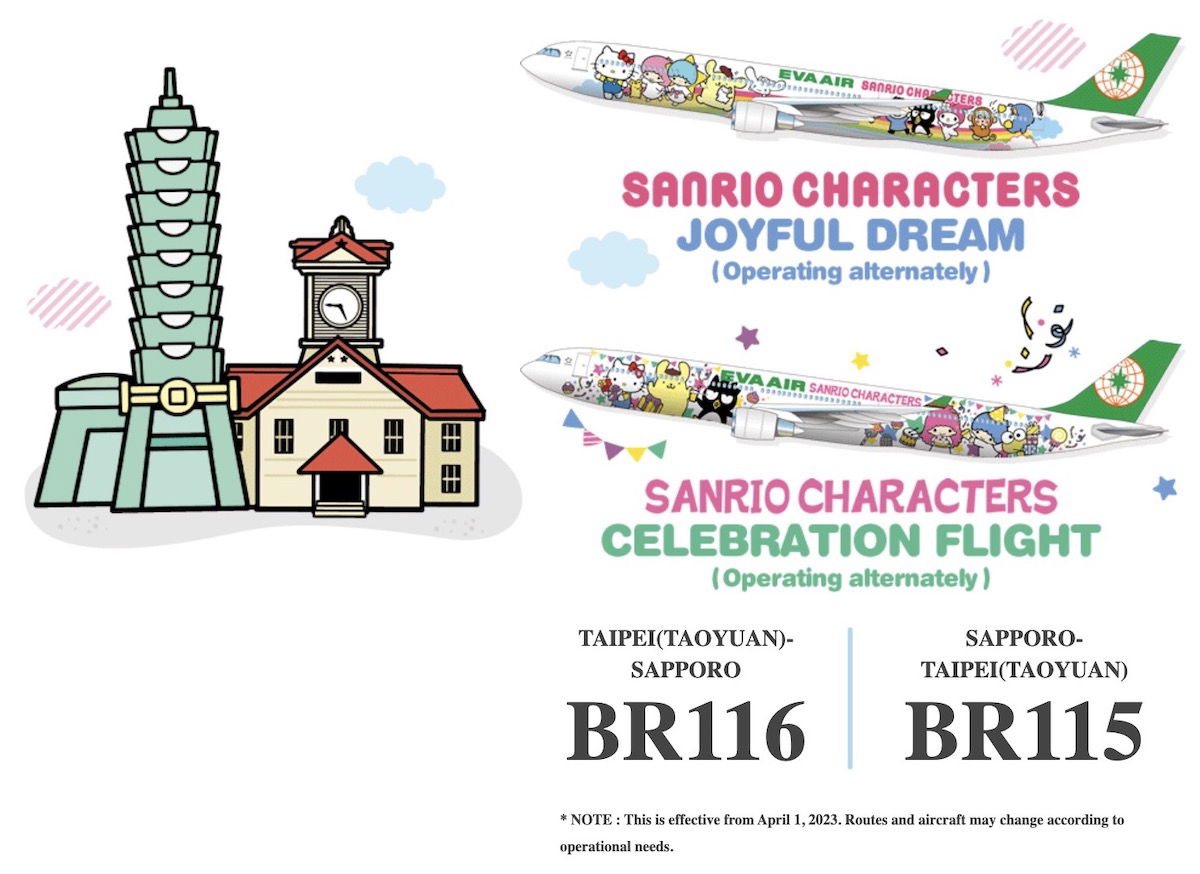 Note that there's not an extra cost to take a Hello Kitty flight. The pricing should match what you'll find on other routes, it's just a function of a particular route being operated by this aircraft. EVA Air is pretty good about not swapping planes at the last minute, so you can expect that if your route is intended to be operated by this aircraft, then that's in fact what will happen.
Bottom line
EVA Air's Hello Kitty flights are so fun, regardless of whether or not you're a Hello Kitty fan. You've gotta appreciate when a company goes all-in on a theme, and that's very much the feeling you'll get on a Hello Kitty flight.
After a hiatus of over three years, this service has finally been resumed. I can't wait to fly on EVA Air (and ideally a Hello Kitty jet) again!
What do you make of EVA Air's Hello Kitty service?