I'm always excited to see new credit cards products introduced. Competition is (almost) always a good thing for consumers, and lately we've really seen credit card companies raise their game and increase perks.
While no credit card is perfect, there are plenty of reasons to consider picking up a card. Some cards are worth getting for their big sign-up bonuses, others are worth getting for the return they offer on everyday spend, and others are worth holding onto for the long term perks they offer.
For a while there have been rumors that Cathay Pacific will be introducing a U.S. credit card, and it looks like that will finally officially be announced tomorrow.
They're teasing it on their Facebook page at the moment, as they're saying to check back on February 13 for an "exciting announcement."
There are some further details on Reddit about what we can expect from The Cathay Pacific Signature Visa Card:
The card will offer a sign-up bonus of 25,000 Asia Miles after spending $2,500 within 90 days of account opening
The card will be issued by Synchrony Bank
For those of you not familiar with Synchrony Bank, they primarily issue credit cards for retailers. For example, they issue the credit cards for Banana Republic, Dick's Sporting Goods, Toys R Us, Walmart, etc.
Some of those cards offer decent bonuses for spend at specific retailers, but overall they have weak sign-up bonuses and don't offer compelling return on everyday spend.
As far as the 25,000 mile sign-up bonus on the Cathay Pacific card goes, that doesn't strike me as all that compelling. Cathay Pacific's Asia Miles program is decent enough. There are some sweet spots, though it's far from an industry leading program. Asia Miles is an Amex Membership Rewards and Citi ThankYou partner, so I'm a bit surprised to see them not go with one of those issuers for their new U.S. card.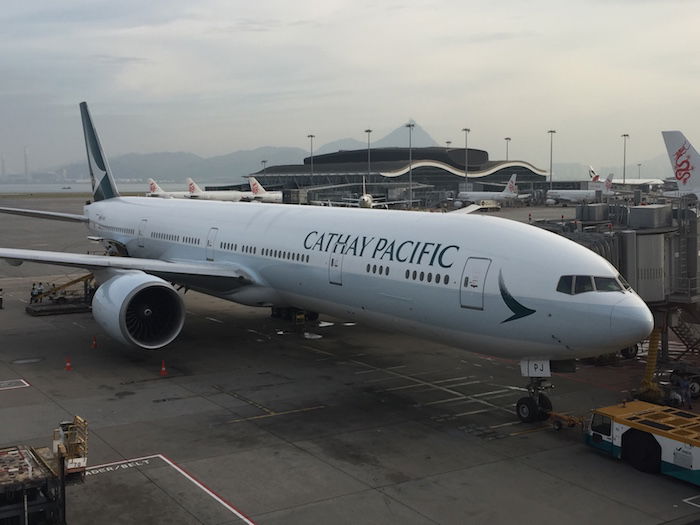 Bottom line
We should find out all the details of Cathay Pacific's new U.S. credit card tomorrow. So far it seems fairly certain that it will offer a sign-up bonus of 25,000 miles and will be issued by Synchrony Bank. I know many will find value in getting the card for the bonus, though hopefully there are other benefits that make the card worth holding onto.
I'll be the first to admit that I don't understand everything that goes on behind the scenes when these credit card contracts are negotiated. At the same time, I'm a bit confused about what causes an airline like Cathay Pacific to issue a card with an issuer like Synchrony, which has very little experience and exposure in the travel space, unlike American Express, Chase, Citi, etc.
What do you guys make of Cathay Pacific's new U.S. credit card? Is a 25,000 mile sign-up bonus enough to get you to sign-up?
(Tip of the hat to @IadisGr8)