---
We left the lounge and quickly headed over to the gate for our 7:50 AM flight down to London Heathrow. Boarding was already underway, which isn't too uncommon for us.
Since this was a business class itinerary, we were booked in SAS Plus. I had known that SAS eliminated their business class cabin on intra-European flights, but I'd forgotten they replaced it with something else. I guess you could say my expectations were sufficiently managed such that anything more than economy was going to sound pretty good.
It turns out that SAS Plus has a few features that separate it from SAS Go, which is regular economy. Specifically, it includes:
Extra baggage allowance
Inflight meal
Fast track security
Lounge access
The thing is, I get the extra baggage allowance, fast track security, and lounge access anyway courtesy of having Star Alliance Gold status. So for me, SAS Plus basically means an in-flight meal.
At any rate, I had received an email the day prior from SAS advising me that we could check in for our flight. It also allowed me to select seats. I was able to select three seats in one row and two in the next row. I left the middle open between my son and I in the hopes that it would stay open — SAS doesn't block middles for passengers in SAS Plus so you kind of have to take matters into your own hands.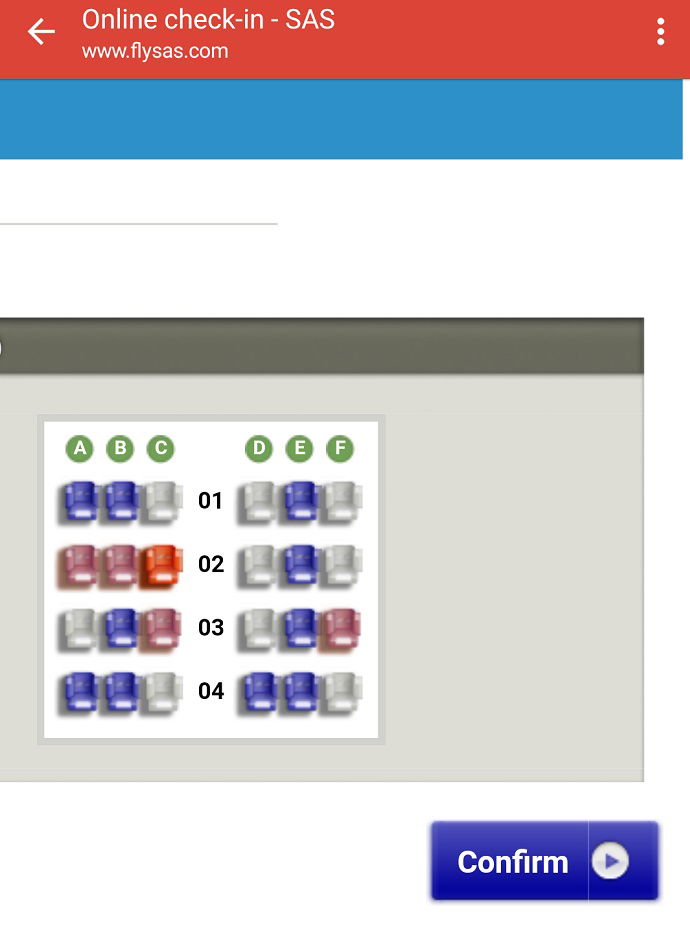 SAS Plus Oslo to London seat map
The SAS Plus rows are those in front of the tag on the top of the seat. On our flight, there were four rows of SAS Plus. I'm guessing that they expand or contract the number of SAS Plus rows depending on the load of each flight.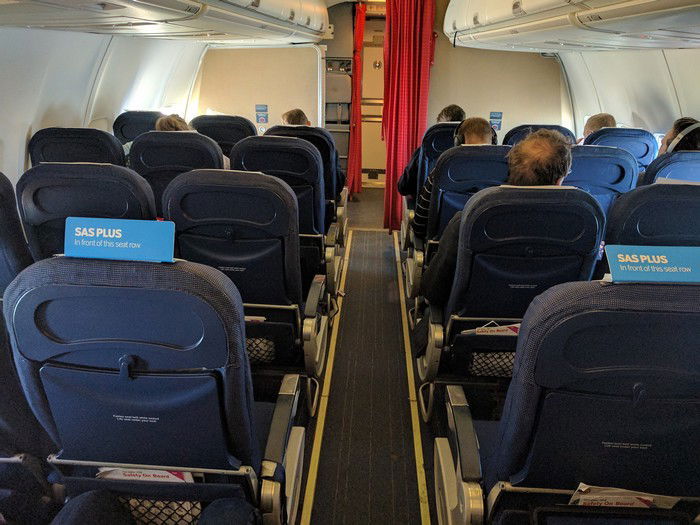 SAS Plus Oslo to London
Viewed from the other direction, the tag indicates that the rest of the plane is SAS Go. Kind of clever, eh? I wonder if anyone has ever tried to move the tag back a row to see if they notice…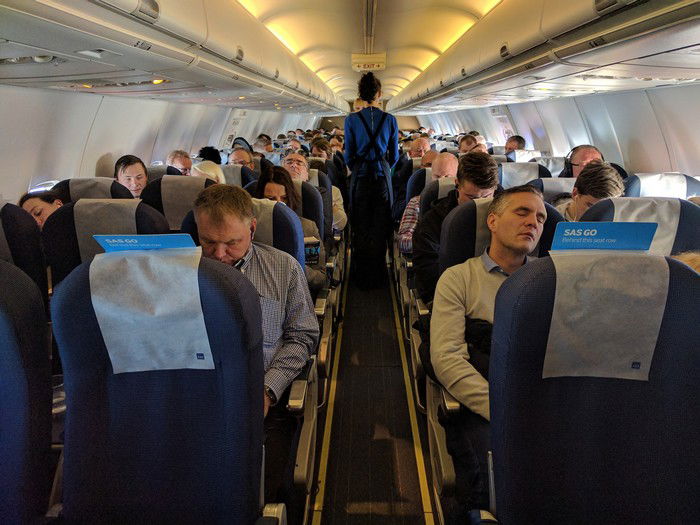 SAS Plus Oslo to London
Since the SAS Plus section can be dynamically resized, the seats are literally identical to those in SAS Go. The seat pitch was about average, but my son and I had a middle between us anyway so we had plenty of space.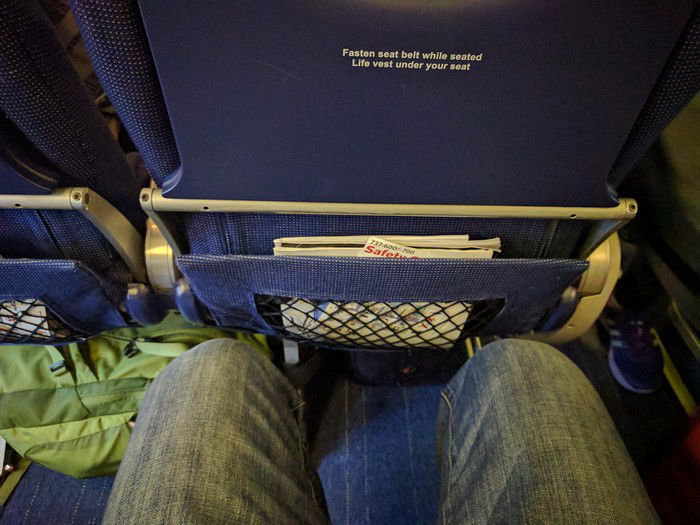 SAS Plus Oslo to London
After we were settled in, the flight attendant brought some cool SAS toys and activity sheets for my kids.
There were some stuffed animals and a game of memory.


SAS Plus Oslo to London Toys
My son and I could only find four differences in the picture below. Maybe the planes at the top count too?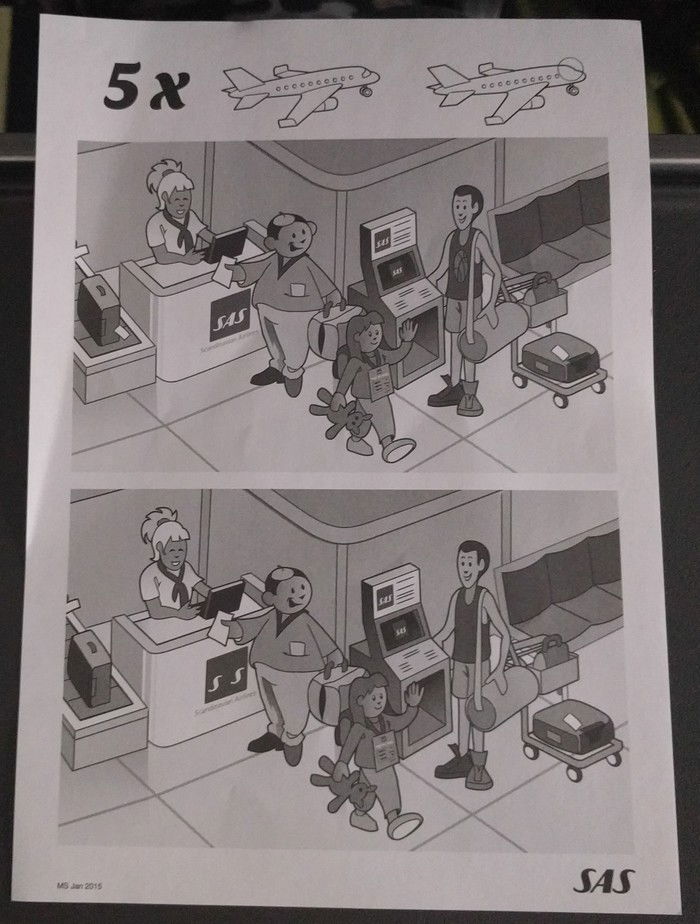 SAS Plus Oslo to London kid toys
My kids are big fans of sticker books. And airplanes. So sticker books of airplanes…. OMG.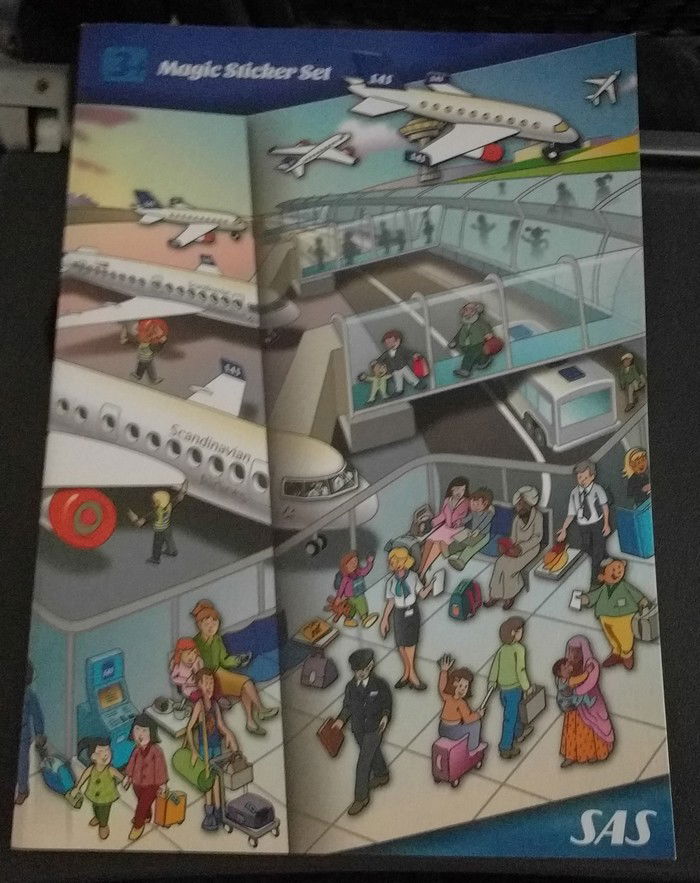 SAS Plus Oslo to London kid toys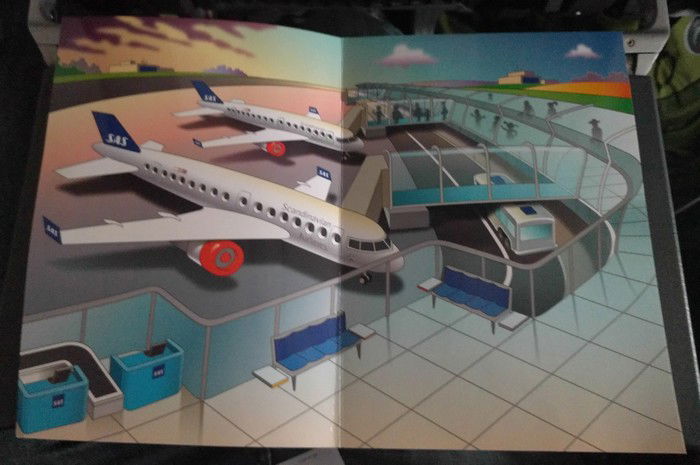 SAS Plus Oslo to London kid toys
I know these toys and games are simple, but it really does provide the kiddos with a distraction for a while and I appreciate every bit of help I can get in that department.
There were some nice views of the Norwegian coast after take-off.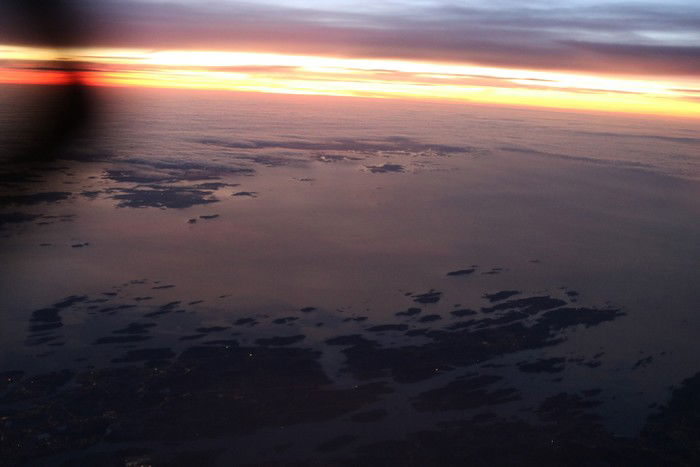 SAS Plus Oslo to London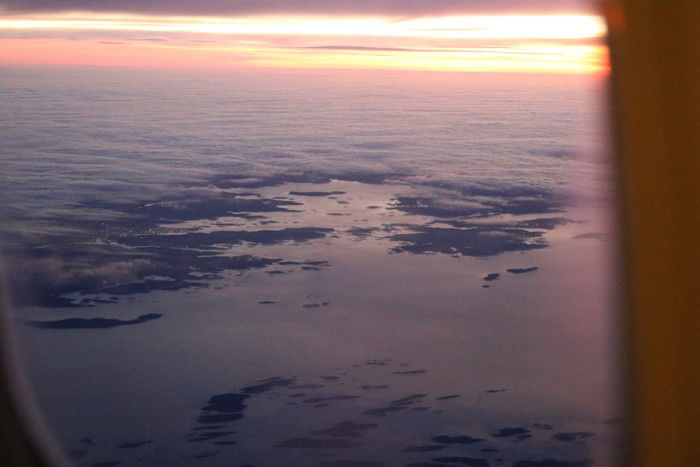 SAS Plus Oslo to London
Once we were in the air, the flight attendants set about preparing breakfast behind the red curtain. There is, of course, no curtain between SAS Plus and SAS Go.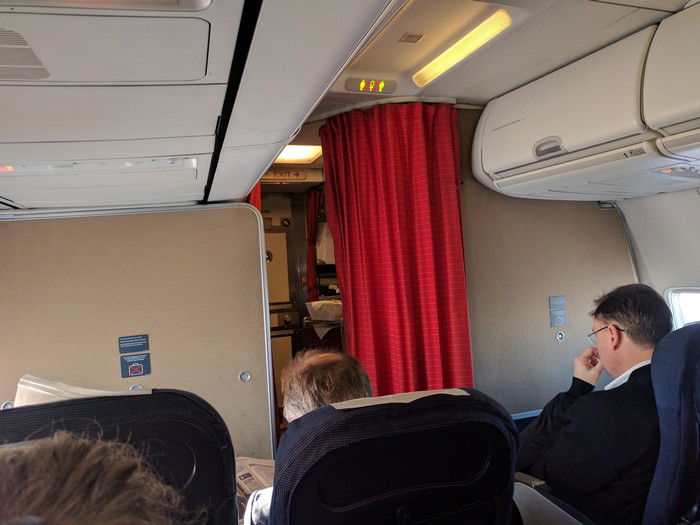 SAS Plus Oslo to London
They soon came around and offered us hot towels which were actually quite hot.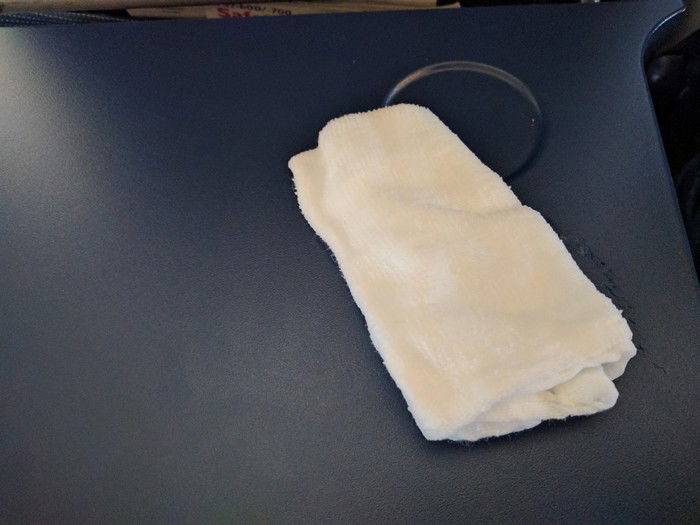 SAS Plus Oslo to London
She then brought a paper place setting for our tray table.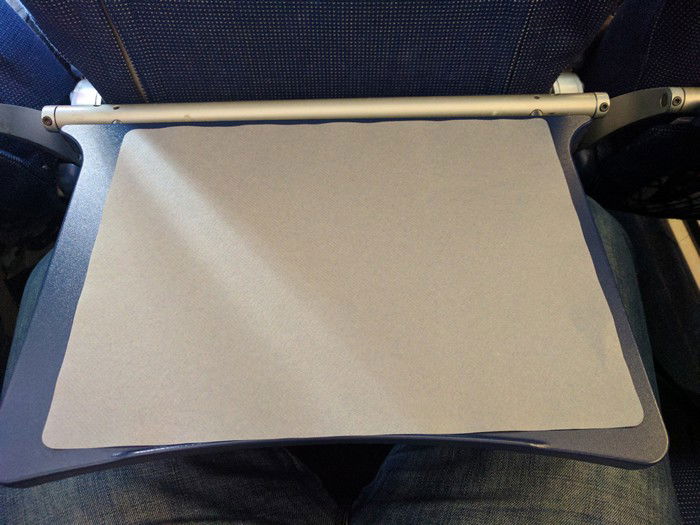 SAS Plus Oslo to London
Breakfast was served in a box.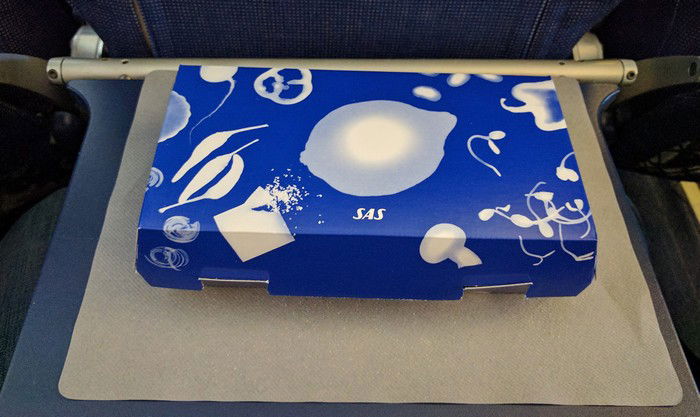 SAS Plus Oslo to London breakfast
We were offered a choice of two rolls from a basket. I chose one of each and then let my son have his pick.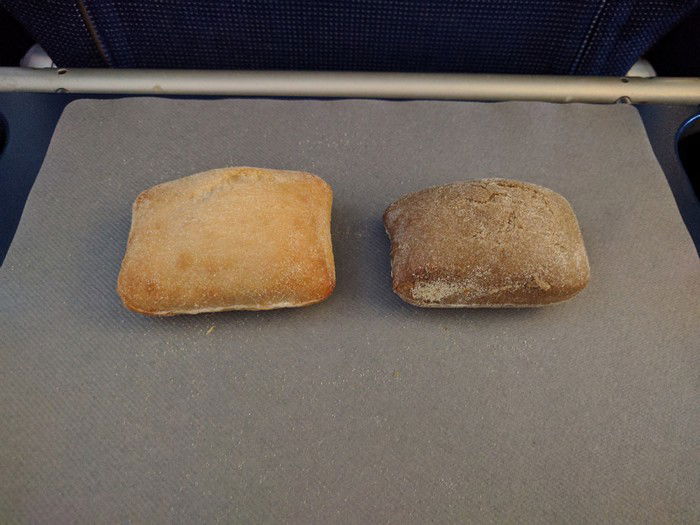 SAS Plus Oslo to London breakfast
The breakfast box contained meat, cheese, and a slice of lettuce, which I used to make a simple sandwich. Some mustard would have been nice. Then there was yogurt and some granola-like stuff to mix into it which was reasonably tasty. There was also a serving of orange juice.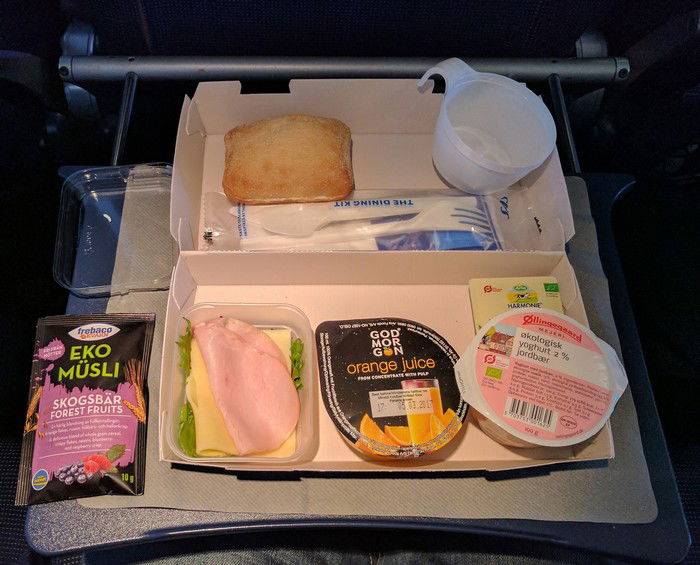 SAS Plus Oslo to London breakfast
After the breakfast boxes were distributed, the flight attendant took our drink orders — that seemed a bit backward to me at least compared to what I'm used to. I ordered a sparkling water for my son and a Coke for myself — I like to take the opportunity to enjoy a real sugar Coke when I can.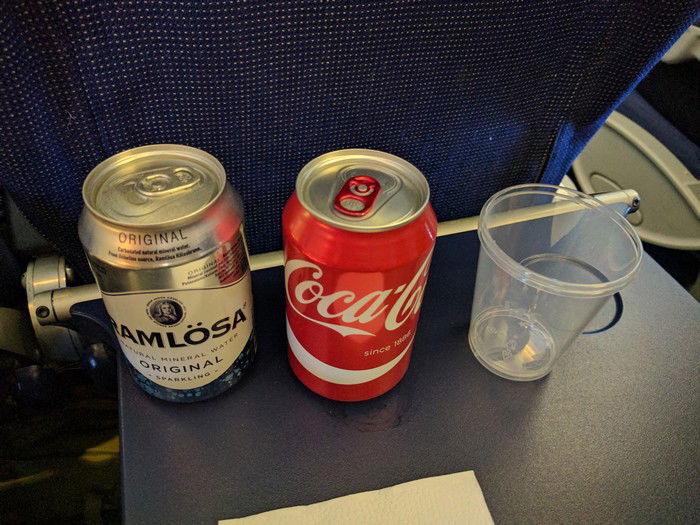 SAS Plus Oslo to London
A little while later we were offered coffee or tea which they poured on a cute little tray right at your seat.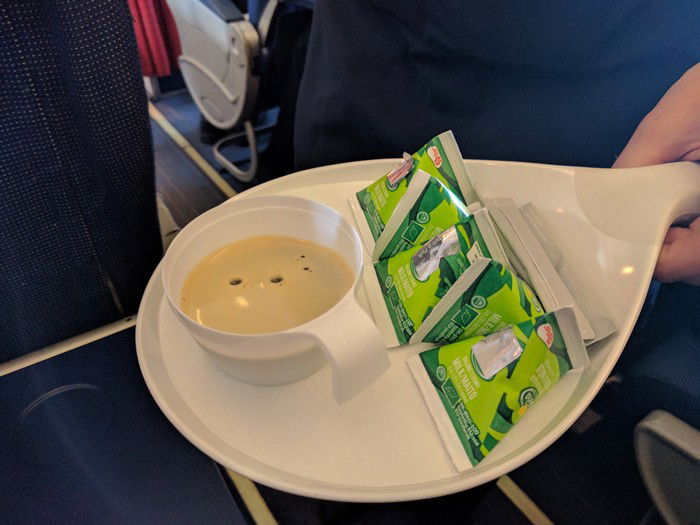 SAS Plus Oslo to London
From then on, it was a rather boring flight. There was no in-flight entertainment. Or Wi-Fi. Or much of anything else.
I entertained myself by looking at the menu, when I wasn't wrangling kids that is. If you're seated in SAS Go, you basically have to pay for anything other than tea or coffee. Here's the menu.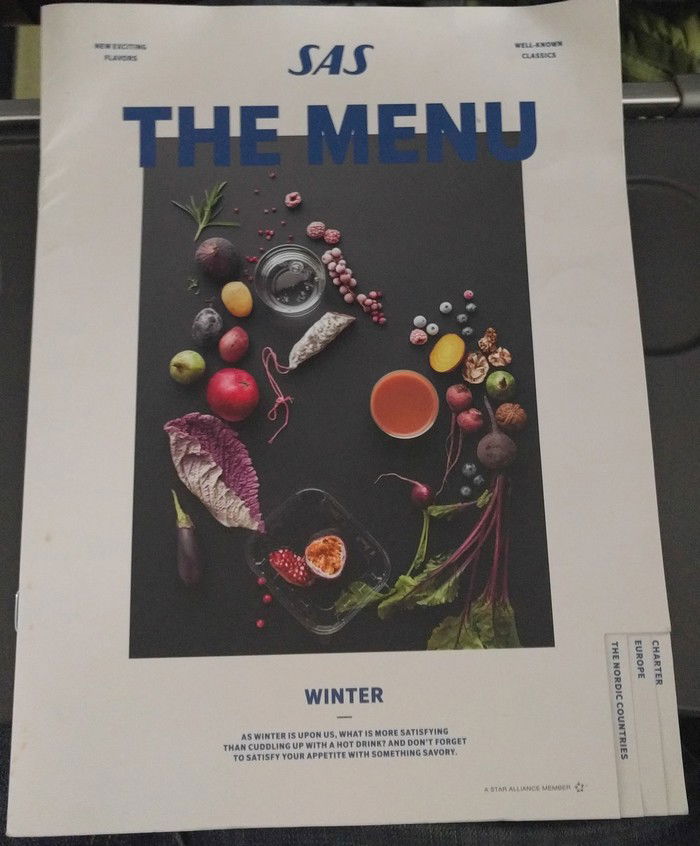 SAS Plus Oslo to London menu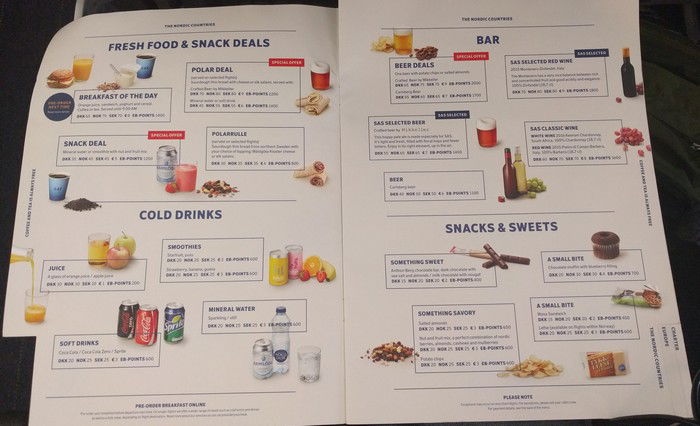 SAS Plus Oslo to London menu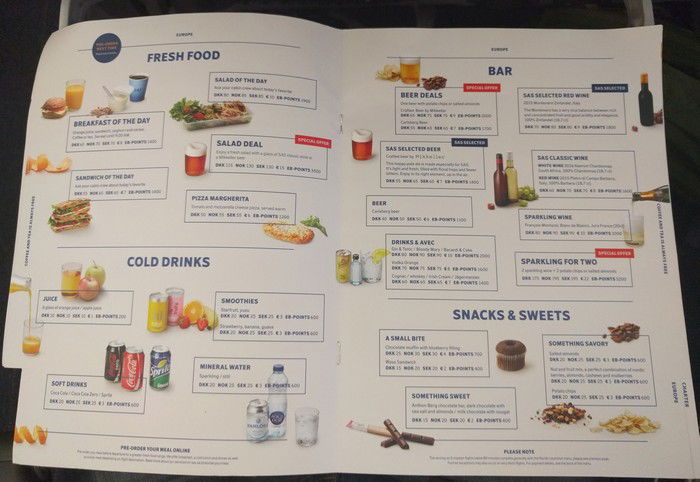 SAS Plus Oslo to London menu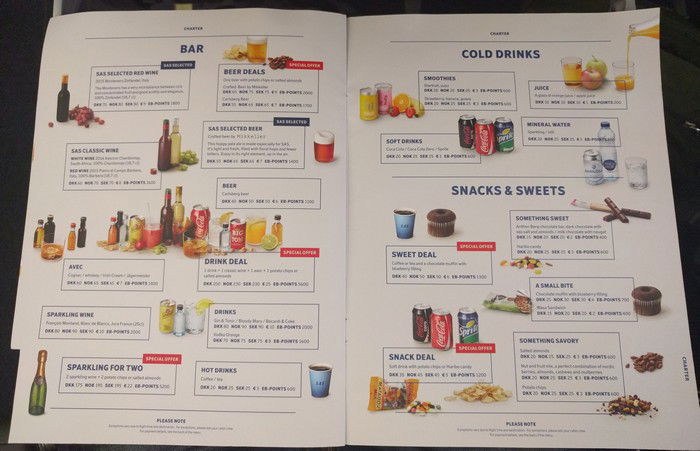 SAS Plus Oslo to London menu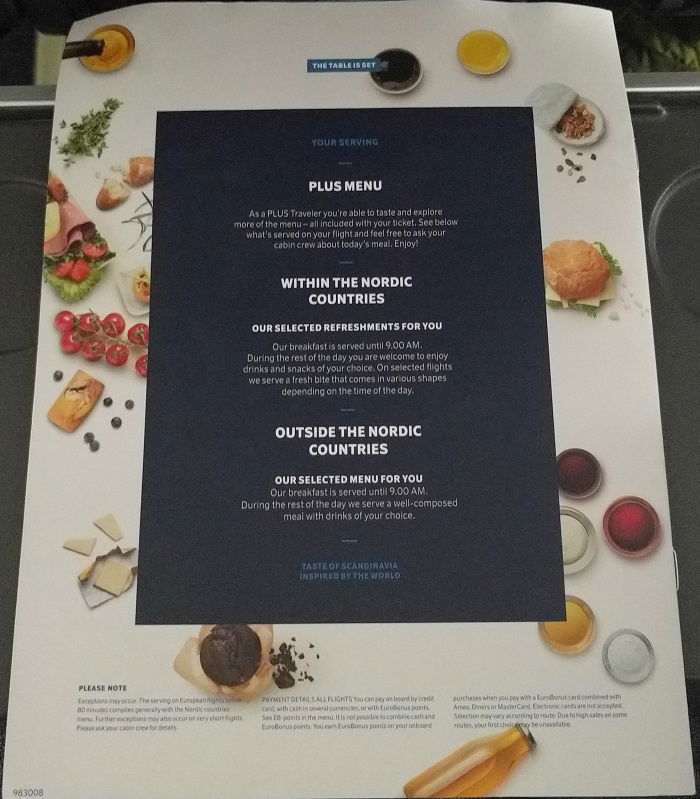 SAS Plus Oslo to London menu
SAS Plus bottom line
I'm not really sure what to say about SAS Plus as it really depends on your frame of reference.
If you expect it to be SAS' business class offering on intra-Europe flights, you're going to be greatly disappointed.
But if you, like me, didn't think that SAS had business class on these routes at all and were expecting to have to sit in economy and pay for your snacks, then you might be pleasantly surprised.
I do, however, really appreciate that SAS offers some simple toys and games for the kids. That's a nice touch.