For an airline of their size, Emirates has a remarkably consistent fleet. Emirates exclusively operates widebody aircraft, and more specifically, only operates the A380 and 777. At the moment they have 250 planes in their fleet, with another 223 planes on order. Of the planes on order, 49 of them are A380s, and the balance are 777s (including 150 next generation 777-8 and 777-9 aircraft).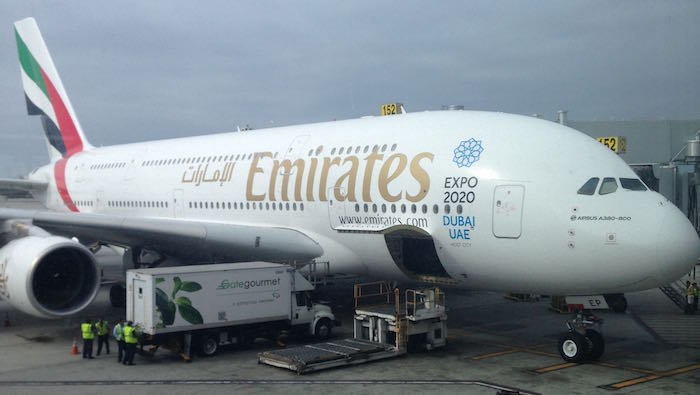 Emirates has long had a widebody-only fleet, though up until recently they had A330s and A340s in their fleet as well.
This is very different than their Gulf rivals, Etihad and Qatar, which have different fleets. Qatar has fewer planes than Emirates, but despite that has A320s, A330s, A340s, A350s, A380s, 777s, and 787s.
There are pros and cons to having such a consistent fleet.
On the plus side, there are economies of scale associated with such a consistent fleet. Operating costs are certainly lower, in terms of maintenance, parts, crew training, the ability to swap planes and do maintenance, etc.
Emirates is also the only airline to be crazy about the A380, and they already have almost 100 of them. While the dozen or so other airlines operating the A380 feel lukewarm (at best) about the plane, Emirates loves them. I think it's largely because they've been able to scale their operations so much. There's something to be said for offering thousands of seats in some markets per day.
At the same time, there are downsides to having such a simplified fleet. Specifically, you really can't right-size capacity for some markets very well. Sure, there's quite a bit of capacity variance between Emirates' 777-200 and A380, but at a minimum their planes have 266 seats. That's simply too much capacity for some markets.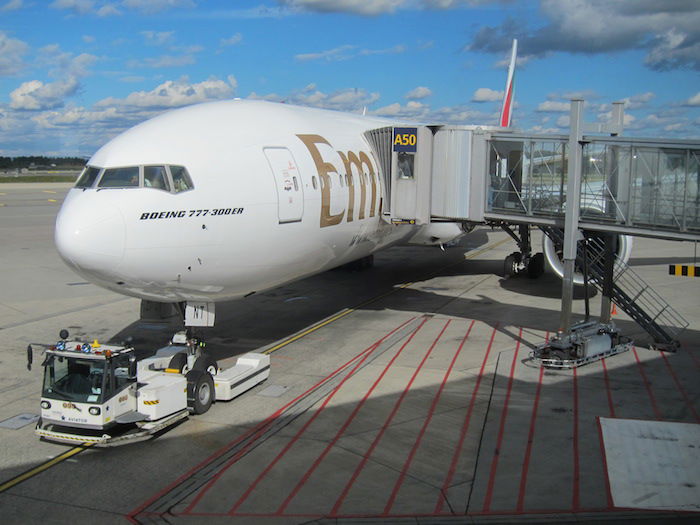 Sure, Emirates can often sell those seats, but it comes at the expense of yields. In other words, many of those excess seats are going to passengers paying very low fares.
With that in mind, it seems like Emirates is seriously considering modifying their fleet going forward. Per CNN Money, Emirates is considering placing an order for narrowbody planes, like the 737 or A320, over the next 18 months or so:
Emirates Airline President Tim Clark said he is looking at buying smaller single-aisle jets, better known for tighter cabins and fewer amenities, rather than its opulent airliners with showers and walkup bars.

Clark, longtime president of the world's largest international airline, told CNN's Richard Quest there are three different studies on his desk today. Over the next 18 months the airline will decide between adding the smaller aircraft like the Boeing 737 or Airbus A320, combining that with a deal for smaller twin-aisle jets, or continuing to only buy twin-aisle aircraft.
I'll be very curious to see what kind of a path Emirates decides to take here. Will they value consistency and capacity above all else, especially as the global demand for air travel continues to increase, or will they prioritize passenger yields, and operate smaller planes that will allow them to not dump capacity in markets as they're doing now.
What do you guys think — will/should Emirates buy narrowbody planes, or stick to their simplified widebody fleet?