Let me start by saying that I'm beyond grateful to be able to make a living doing what I'm passionate about. Since a very young age I was obsessed with airplanes and travel, and I pinch myself every day about the fact that I'm able to do this full time. That's despite the constant jetlag and exhaustion. Seriously, I couldn't be more grateful for this, and I owe it all to you guys.
So take this post as being tongue in cheek, as it's more of an amusing reflection of what my life is like in practice, despite what it may look like in Instagram pictures, etc. This has been an especially crazy travel week for me. Over the course of about a week I flew from Los Angeles to Taipei to Singapore to Bali to Hong Kong to London to Abu Dhabi (don't worry, I'll explain the reasoning for it eventually).
I took the 2PM flight from London to Abu Dhabi, which arrived at 1:30AM. I was dead tired after getting minimal sleep the past week. I wasn't hungry in the slightest. And I even had a bit of a stomach bug.
But I asked that we visit the Etihad First Class Lounge upon arrival, given that it's the one "top" new first class lounge in the world that I haven't yet reviewed. (to be able to do this I booked a throwaway ticket to Muscat on the same reservation — it didn't cost me any extra miles, and would allow me to visit the lounge).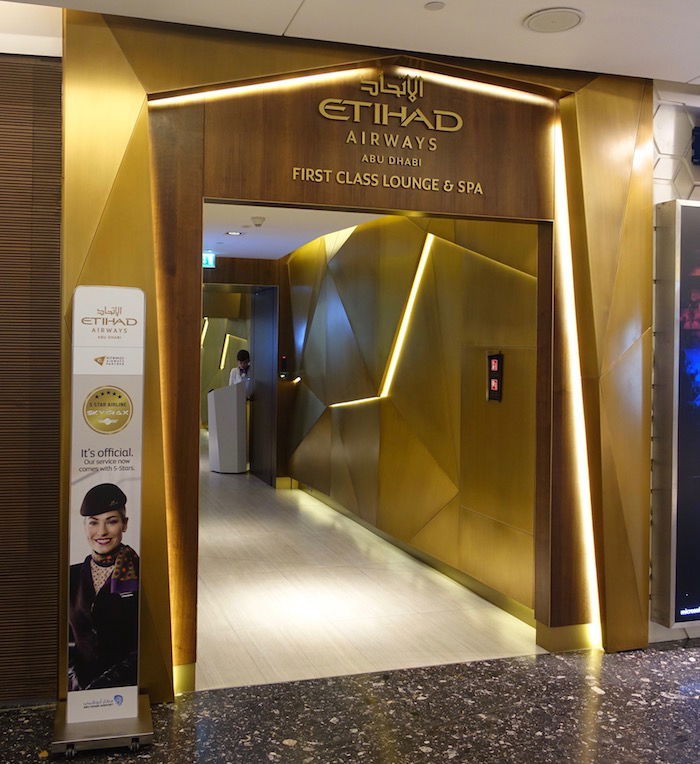 So on arrival I snapped a bunch of pictures of the lounge and got a quick 15 minute spa treatment — after all, that's needed to review a lounge. Ford was being patient, even though he was dead tired at this point. I photographed all the food and drink menus as well.
"So… ummm… do you mind if we quickly share the tasting menu?"
"I'm not hungry at all and you're sick. And 'quickly' sharing a tasting menu sounds like an oxymoron."
"Yeah, but, uhhh…"
As I said above, this is the last great first class lounge I've yet to review, and you can't judge a lounge without trying their food. Further to that point, I want to give every lounge the opportunity to put their best foot forward, and in this case I assumed that was trying the lounge's signature tasting menu, catered by Emirates Palace, one of Abu Dhabi's best hotels…
…even if I wasn't hungry at all, and quite to the contrary, was feeling sick.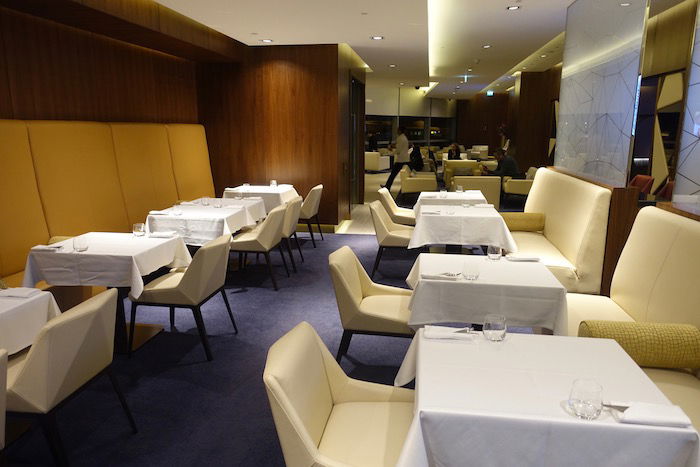 So Ford sat down with me, and I informed the friendly server that we wanted to share one tasting menu, as we really weren't very hungry.
Go figure for the first three courses, the server said "chef insists we serve you two, because they're not big enough to share."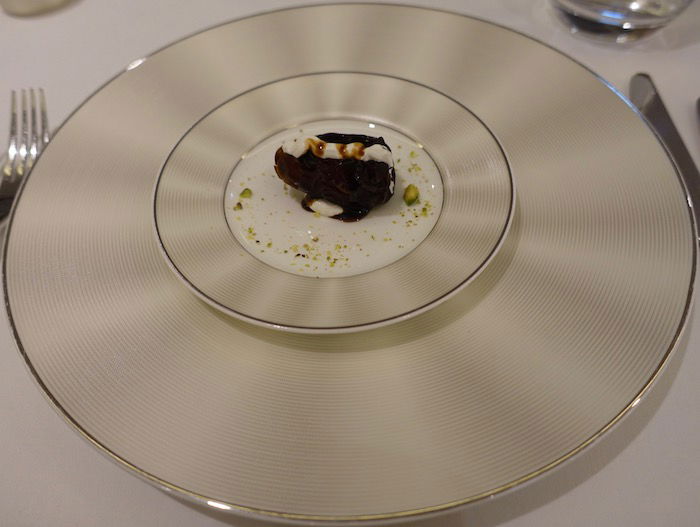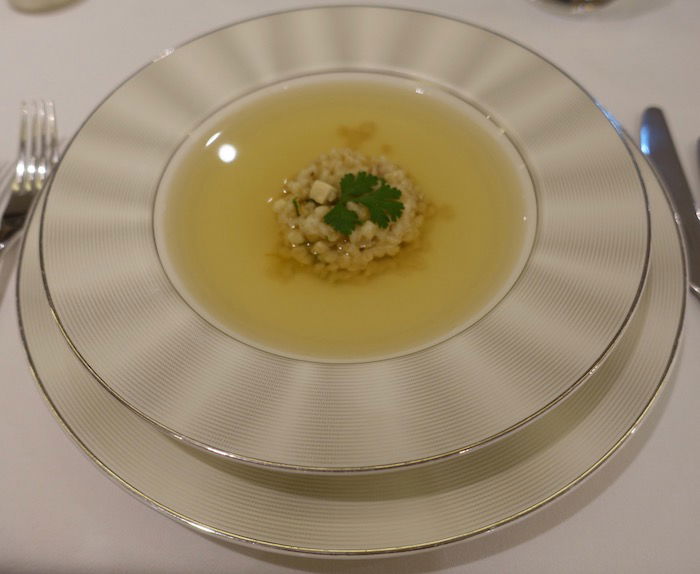 I've never been one to eat foie gras because the concept seems especially cruel to me, though five courses later, I think I can at least somewhat relate to what those ducks have gone through…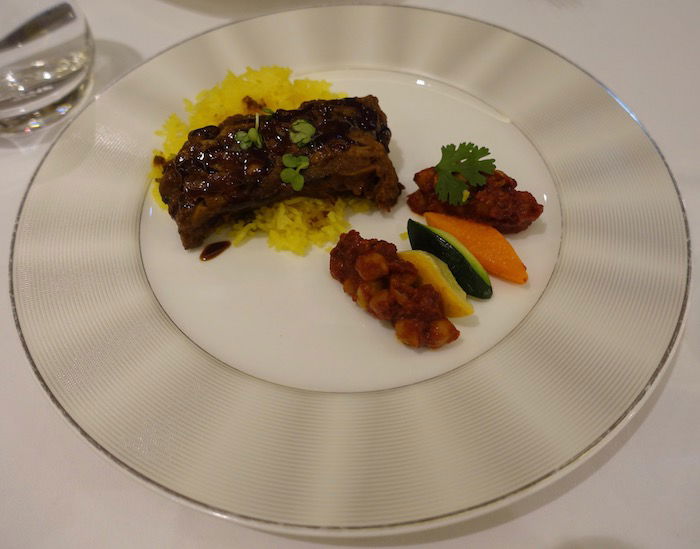 Again, this is all intended tongue in cheek, though I figured it's something others who like to document their experiences can relate to. A countless number of times I've boarded a flight wanting nothing more than to sleep the entire way, only to go through the entire meal service so I can document it.
My experience in the Etihad first class lounge was even more extreme.
Can anyone relate to the occasional "struggle" of trying to maximize/document an experience?