Qantas is known for being a very LGBT-friendly airline. Perhaps it's largely reflective of Australia as a whole, or perhaps it has something to do with Qantas' management (the CEO is openly gay).
Sydney's Gay & Lesbian Mardi Gras is coming up soon, between February 17 and March 5, 2017. Qantas has long been a big supporter of the event, though this year they're doing something extra special.
Qantas has repainted an A330 with some rainbow elements. "QANTAS" is written in rainbow colors, and the kangaroo on the tail is holding a rainbow flag. The plane has registration VH-QPJ, and operated its first flight this past Friday.
This Qantas A330 has a special livery to mark their sponsorship of the Sydney LGBT Mardi Gra. Photo by Victor J Pody https://t.co/BEjuFXrZSu

— Airliners.net (@airliners_net) February 10, 2017
The one strange thing is that they have the rainbow flag upside down, at least compared to how it's usually flown. Now I'm not actually sure that there's a "correct" way to fly it, though I've always seen it with red at the top and purple at the bottom, while this has it the other way around.
Interestingly Qantas isn't the first airline to have a "gay" plane, though. Last year WOW Air took delivery of their first A330, which they gave the registration TF-GAY. That's certainly a bit more subtle than Qantas' approach.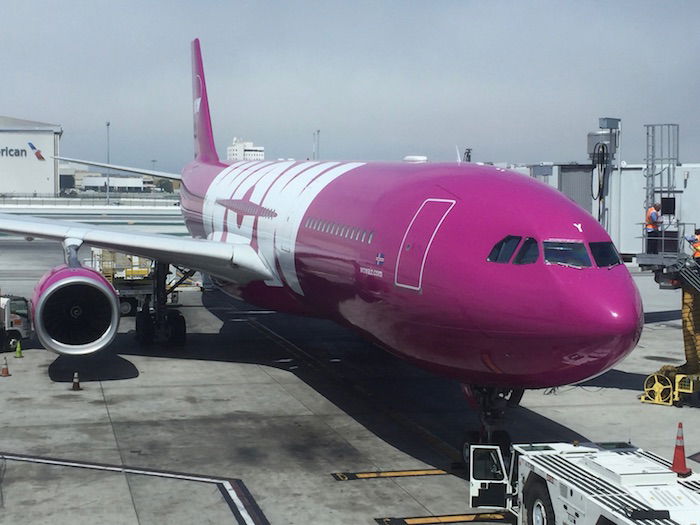 Cool stuff (in my opinion)!