Well, we've certainly seen some airport "attacks" over the past few years, though nothing quite like this. The older half brother of North Korea's Supreme Leader, Kim Jong-un, was assassinated at Kuala Lumpur Airport this past Monday, while waiting for a flight to Macau. Per the New York Times:
He seemed like an ordinary passenger in the departure hall of the airport for Malaysia's capital, awaiting a four-hour flight to Macau. Moments later, he felt dizzy and was carried out on a stretcher, apparently dying from poisoned-needle punctures or perhaps a toxic liquid splashed on his face by two women who ran away.

The ruckus caused by the man's death on Monday at the international airport for Kuala Lumpur was minor news until a thunderbolt from the South Korean and Malaysian news media a day later: The victim was Kim Jong-nam, 45, the estranged older half brother of Kim Jong-un, the unpredictable and ruthless leader of North Korea.
Apparently two women stabbed Kim Jong-nam with poisoned needles in the departure hall of the airport, and then fled in a taxi. He sought help after someone "grabbed him from behind and splashed liquid in his face," and died as he was rushed to the hospital.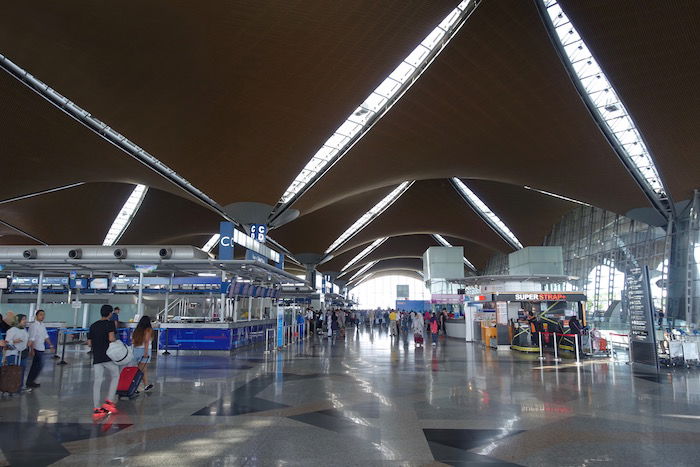 Obviously there's all kinds of speculation as to how and why this happened. The New York Times shares the following speculation:
Political experts on North Korea's politics immediately speculated that Kim Jong-un had ordered the assassination of his older half sibling, who at one time had been the heir apparent and had been favored by China, the country's ally and principal benefactor.

Others were even more emphatic in their suspicion that Kim Jong-un had been responsible, partly because Kim Jong-nam had been publicly critical of the transfer of power that made Kim Jong-un the top leader after the death of their father, Kim Jong-il, in 2011.
Only time will tell, I suppose. Or hell, who am I kidding — since North Korea is involved, we'll probably never know…
(Tip of the hat to Jim)