Happy Valentine's Day weekend/Singles Awareness Day, depending on your situation! I'm having quite an amusing Marriott hotel stay at the moment at "The Ben" (it gets even better than what I shared earlier — just wait for the full review). I'll be doing some domestic travel over the next week, but won't be leaving the country again until early March.
On the points & travel front, this week Hyatt unveiled the details of their upcoming global promotion, LifeMiles launched a new sale on purchased miles and is also offering discounted Star Alliance redemptions, a British Airways 747 set a new transatlantic speed record, a KLM flight to South Korea went viral, and Air Italy suddenly liquidated.
With that out of the way, here's a recap of this week on the blog:
Featured Stories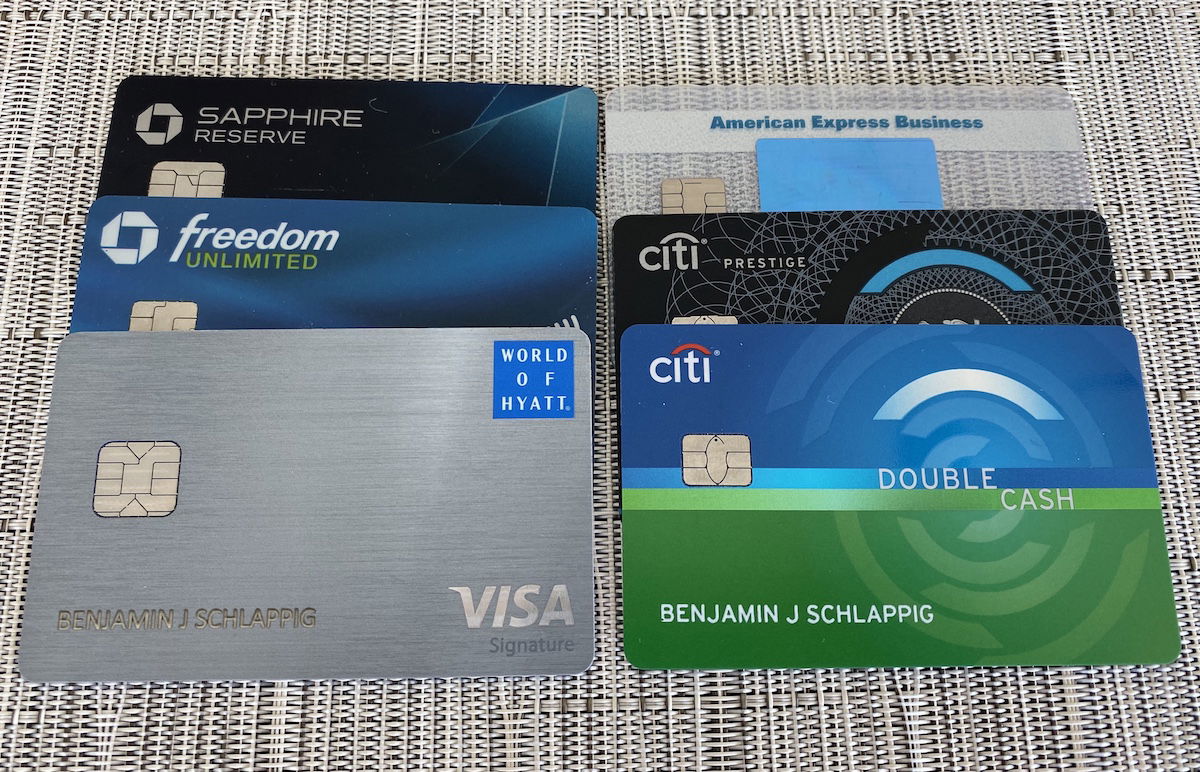 We all have different things we're looking for in credit cards, and over time those things sometimes change. Maybe our spending patterns change, maybe the perks we value change, and in some cases maybe card issuers make changes to cards that are deal-breakers for us.
I have over two dozen credit cards, and whenever an annual fee is due I analyze whether I should keep or cancel the card. If a card isn't providing ongoing value to me then I don't keep it.
In this post I wanted to take a look at how to decide whether to keep or cancel a card, and then what to consider if you do decide to cancel a card.
---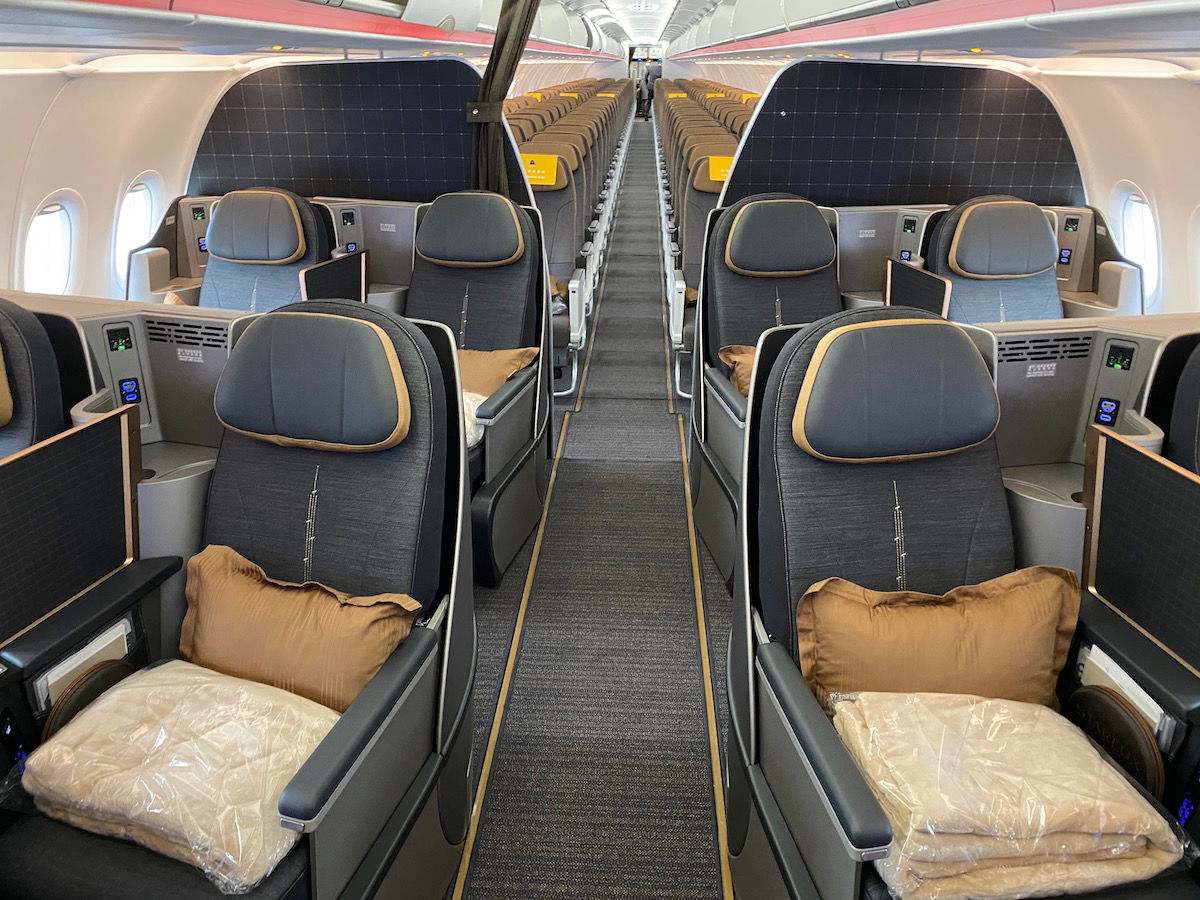 At long last it was time to fly Starlux Airlines, which had launched operations just a few days prior. What was it like to fly with this self-proclaimed "detail-oriented luxury airline?"
Starlux Airlines currently flies to just three destinations, and I decided to book a roundtrip ticket on them from Taipei to Penang, simply because this is their longest route, and I wanted the "full" experience.
I booked just hours after ticket sales opened in mid-December, and paid ~$1,000 for the following roundtrip ticket:
---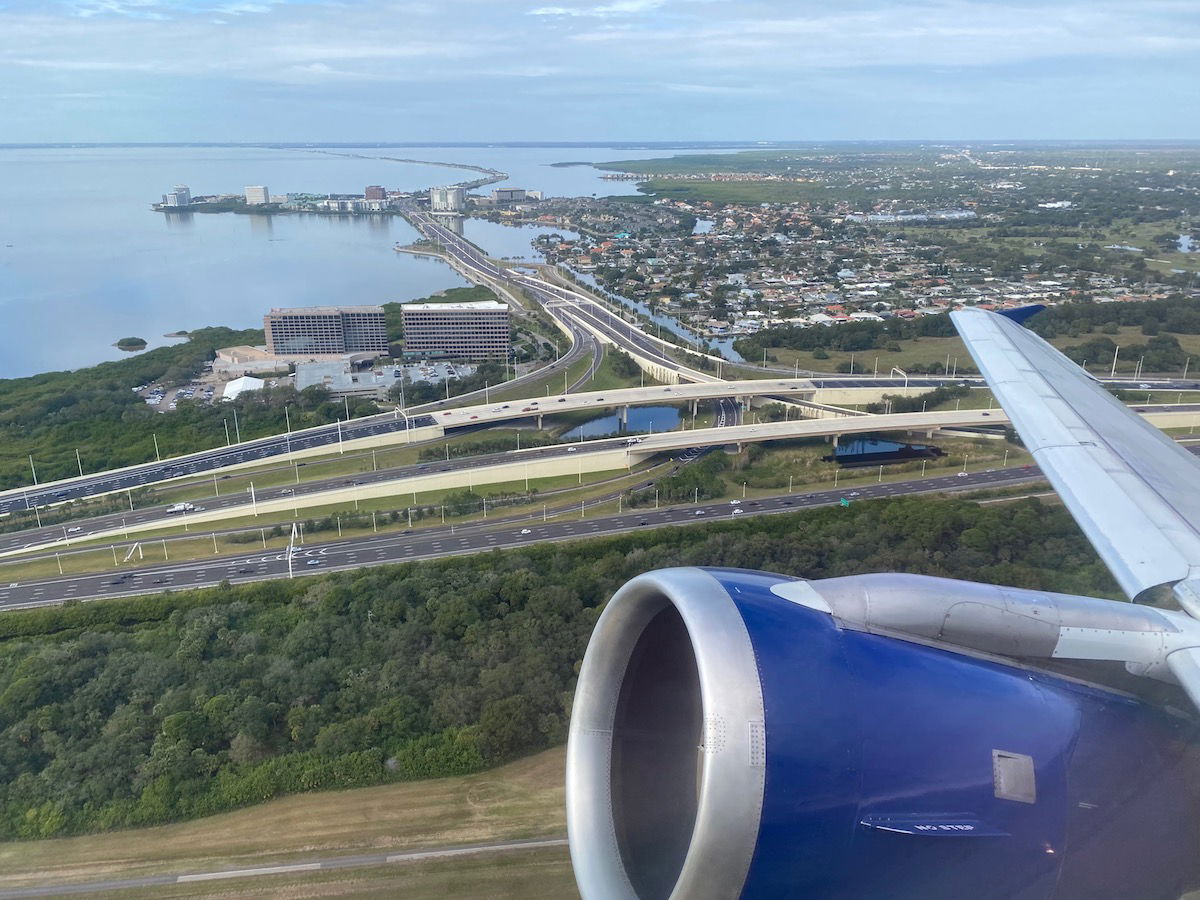 One of the things that make Delta credit cards unique is how they can be used to earn status. Delta lets you spend your way towards status, and in theory, you could even earn top tier status with Delta exclusively through credit card spending.
There's no US airline I'd rather fly consistently than Delta, and in the past I've often considered trying to spend my way towards status with Delta. That's something I'm considering less now than in the past, as airlines continue to devalue frequent flyer programs, though I think it's still interesting to look at the math.
Many changes were made to Delta Amex cards as of early 2020, and this includes changes made to earning status through credit card spending. In this post I wanted to take a close look at the current state of earning Delta status through credit card spending, especially as the cards are currently offering increased welcome bonuses.
---

TIPS: Earning Miles & Promos
Delta Reserve Credit Card Review (2020)
Delta Blue Amex No Annual Fee Card Review (2020)
Earning Delta Status With Credit Card Spending
Hyatt Bonus Journeys Promo: Earn Double Points & More
Capital One Showdown: Venture Vs. VentureOne
United Airlines Business Card Review (2020)
Good Qatar Airways Business Class Fares To Greece
Buy American Airlines Miles With Bonus & Discount
Alaska Airlines Offering Leap Day BOGO Sale
Buy LifeMiles With 140% Bonus (Special OMAAT Promo)
Southwest Airlines Performance Business Card Review (Huge 100K Bonus)
Best Western Offering Free Night After Two Nights
When Should You Buy Hilton Points?
Comparison: Capital One Spark Miles Select Vs. Spark Miles
Up To 14% Cash Back (Or 14x Amex Points) With Rakuten
Amazing: 14x Amex Points With IHG (In Addition To Normal Points)
Why It Pays To Book Four Seasons With A Travel Agent
Buy Alaska Mileage Plan Miles With 40% Bonus (Last Chance)
TRICKS: Redeeming Miles
Hyatt Guest Of Honor: How Does It Work? (2020)
LifeMiles' Star Alliance Award Sale (Including For First Class)
Delta Pay With Miles: Everything You Need To Know
Hyatt Peak Award Pricing Launches March 22, 2020
Is Hyatt Bringing Value Back To Points + Cash?
TRAVEL With Ben (Lucky)
7 Things To Know Before You Cancel A Credit Card
LOL: My Starlux Insighter Status Match Came Through!
ANA's (Useless?) Haneda First Class Lexus Transfer
How To Access American Airlines Admirals Clubs
Priority Pass Restaurants: Everything You Need To Know
How To Access Alaska Airlines Lounges
How To Access Delta SkyClubs
American Airlines Flight Delayed: Can You Get A Refund?
Well This Marriott Stay Is Going Great So Far…
REVIEWS & Trip Reports
Review: Starlux Airlines A321neo Business Class
Review: The Edison Hotel George Town Penang
Review: Plaza Premium Lounge Penang Airport
Review: Starlux Business Class
NEWS & Updates
British Airways 747 Sets New Transatlantic Speed & Time Record
American Now Selling Flagship First Dining Access
Opening Soon: Air Canada Signature Suite Vancouver
Uh Oh: Air Italy Allegedly On The Brink Of Liquidation
Breaking: Air Italy Suspending Operations, Liquidating
Royal Caribbean Backtracks On Ridiculous Passport Restriction
Montreal Airport Gets Two Priority Pass Restaurants
American Airlines Extends China & Hong Kong Cancelations To Late April 2020
Buying Access To Air France's La Premiere Lounge Now Costs €500
Virgin Atlantic Adds Seasonal Cape Town Flights
The Controversial Ad That Scandinavian Airlines Pulled After A Day
KLM Crew Accused Of Coronavirus Racism
World of Hyatt 2020 Hotel Category Changes
Bombardier Sells Remaining Stake In Airbus A220
Now Live: New Air France-KLM & Virgin Atlantic Partnership
Emirates & Barclays Launching New Credit Card
WOW: Alaska Airlines Joining Oneworld Alliance
WHOA: American Airlines Will Fly From Seattle To India
Cathay Pacific Closing Some Hong Kong Lounges
Aegean Unveils A320neo With New Cabin & Livery
KLM Executives Issue Formal Apology To Koreans
Delta Hopes To Become First Carbon Neutral Airline
Qantas Threatens To Hire Low Cost Pilots
About That American Airlines Seat Recline Video…
American Extends 737 MAX Cancelations Through August 2020
---
I hope everyone has a great rest of the weekend!