Well, the Airbus A220 program will now be fully owned by Airbus and the government of Quebec, as Bombardier completely exits the joint venture.
What is the Airbus A220?
The A220 is one of the most innovative narrow body planes that we've seen in a long time. The plane is fuel efficient, it's comfortable for passengers, and it serves the 100-150 passenger market, which is otherwise underserved.
The plane has been a popular option for airlines looking for capacity that's greater than you'll find on regional jets, but less than you'll find on the 737 MAX 8/9/10 or Airbus A320/A321neo.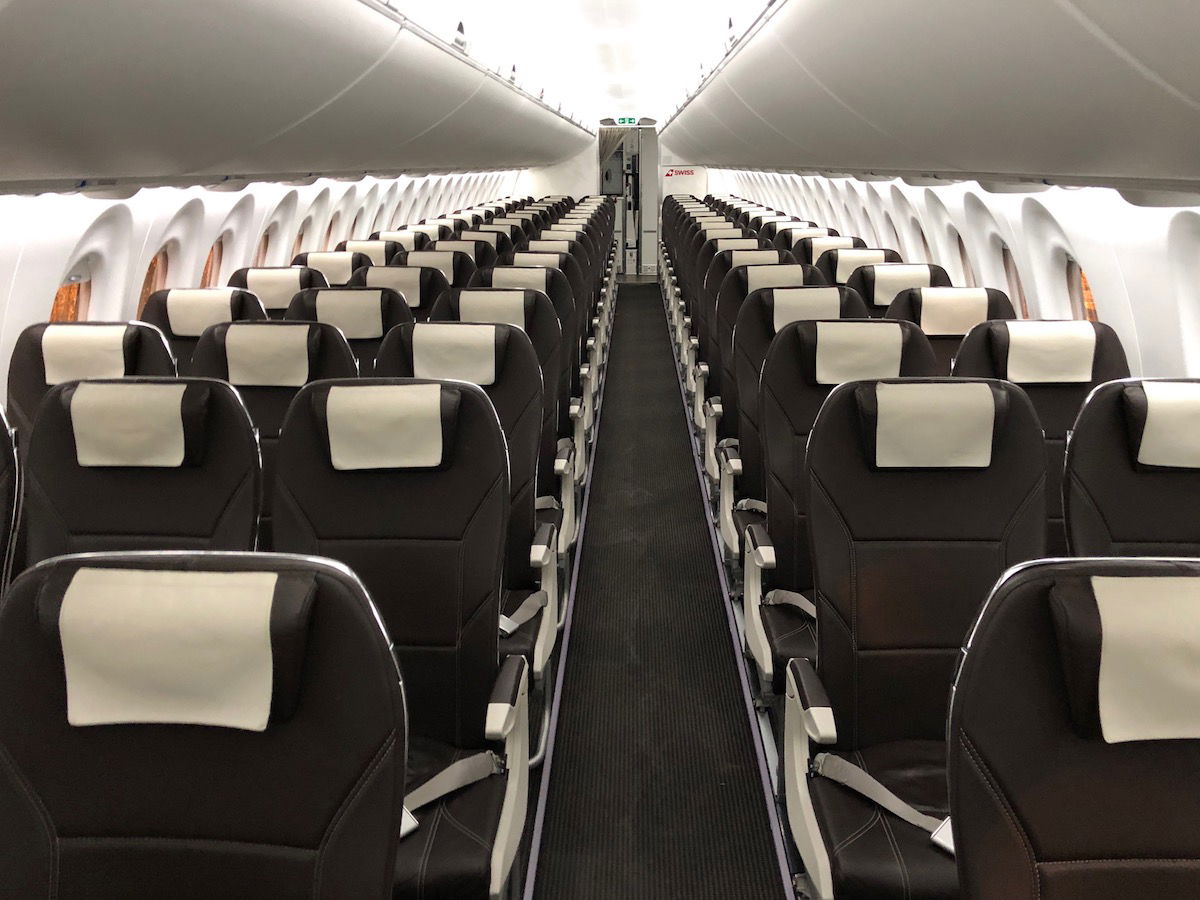 SWISS A220 cabin
Airbus only got involved with the A220 in 2018
While the plane is now widely known as the A220, Airbus didn't actually design it. Rather this plane was initially designed by Bombardier, and the plane was known as the C Series.
However, in late 2017 it was announced that Bombardier planned to sell a majority stake of the C Series program to Airbus:
Airbus purchased a 50.01% stake
The government of Quebec purchased a 19% stake
That left Bombardier with just under a 31% stake. Once this deal closed in 2018, the plane was rebranded as the Airbus A220, joining Airbus' lineup of passenger planes.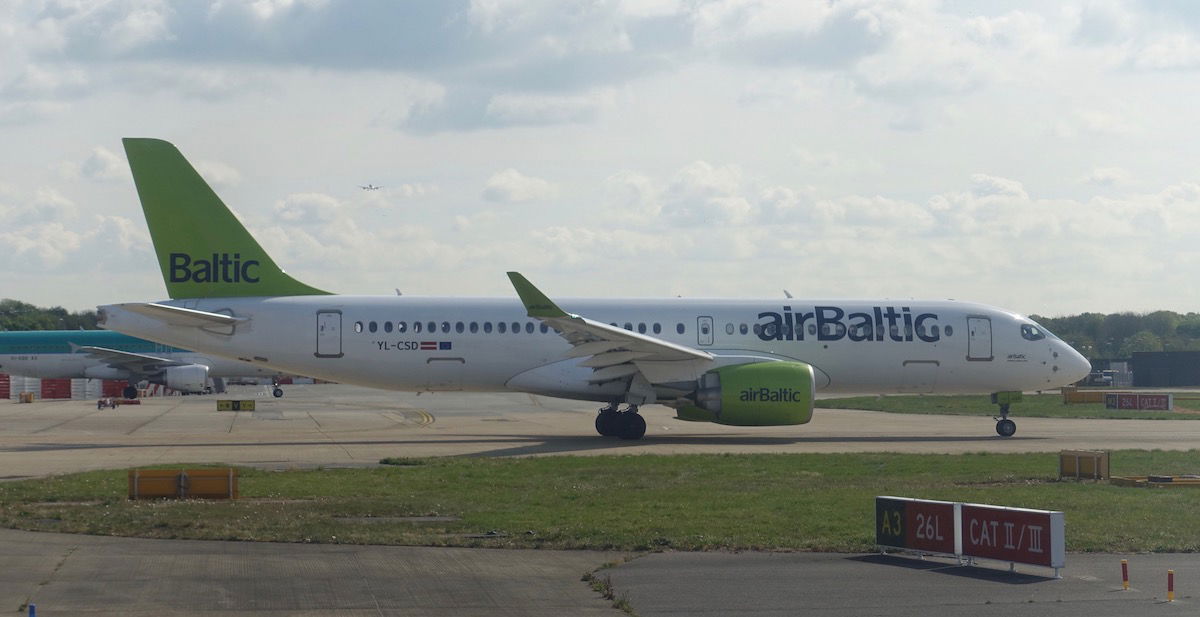 AirBaltic A220-300
Bombardier now exiting A220 program completely
This has been rumored for a while, but has now been finalized. Bombardier has just transferred remaining interest in the A220 partnership to Airbus and the government of Quebec, as Bombardier will receive 591 million USD for their existing stake.
With this change:
Airbus will get a 75% stake in the program (an increase of 24.99%)
The government of Quebec will get a 25% stake in the program (an increase of 6%)
Airbus notes that since they took control of the A220 program on July 1, 2018, total cumulative net orders increased by 64%, to 658 planes by the end of January 2020.
As Lain Bellemare, Bombardier's CEO, describes the deal:
"This transaction supports our efforts to address our capital structure and completes our strategic exit from commercial aerospace. We are incredibly proud of the many achievements and tremendous impact Bombardier had on the commercial aviation industry. We are equally proud of the responsible way in which we have exited commercial aerospace, preserving jobs and reinforcing the aerospace cluster in Québec and Canada. We are confident that the A220 program will enjoy a long and successful run under Airbus' and the Government of Québec's stewardship."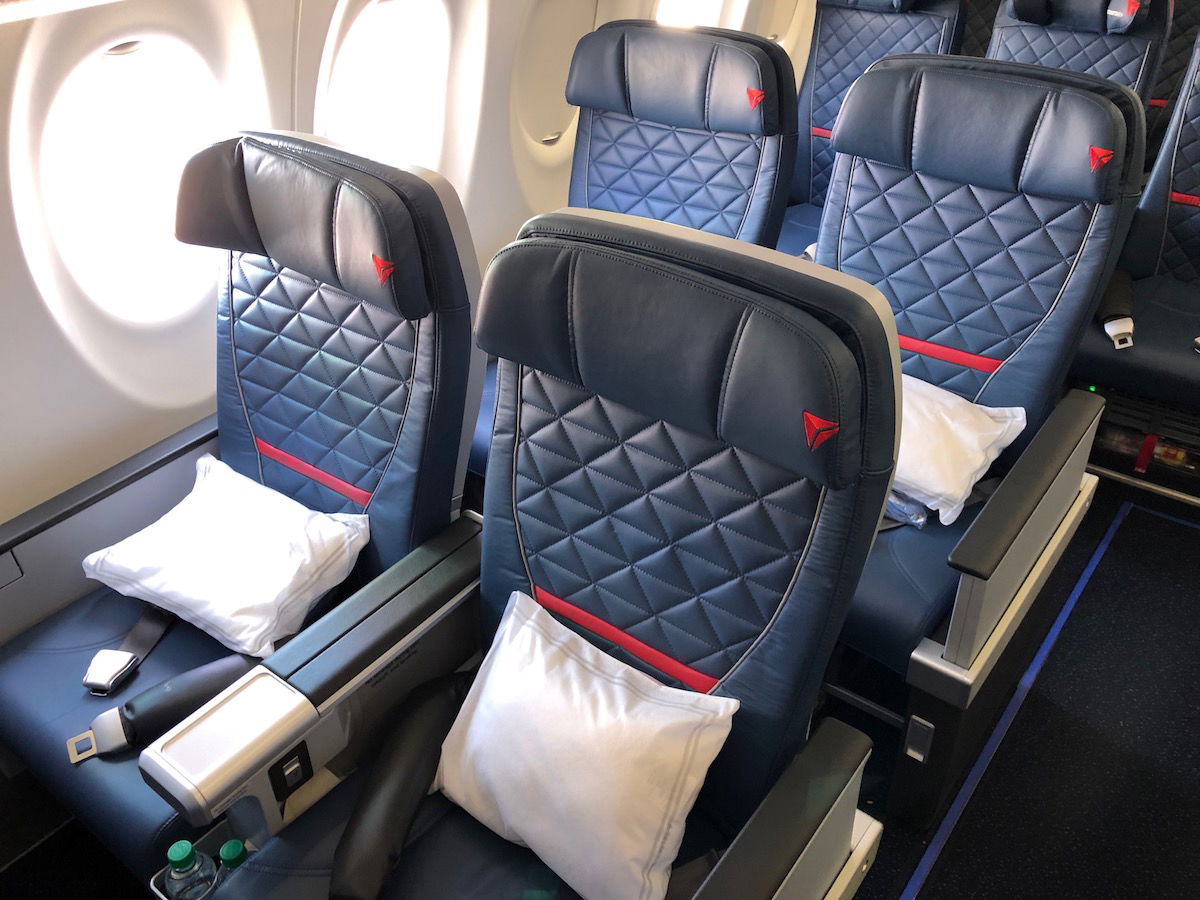 Delta A220-100 first class seats
Bottom line
From the perspective of airlines and passengers this shouldn't have many implications, as it will be business as usual. A220 production will continue, and nothing major should change.
This simply comes down to Bombardier wanting to exit the commercial aircraft space, and instead focus on business jets and rail.
All things considered this sure seems like a pretty smooth transition, when you consider that just a couple of years ago Airbus didn't even have a stake in the program, and now they have a 75% stake.
What a big competitive advantage they have over Boeing, since Boeing doesn't even have a plane for the 100-150 seat market.