All Nippon Airways has apparently had a private first class car transfer service at Haneda Airport that I was unfamiliar with, even though it has been around for years. But it seems kind of… useless?
Who doesn't love an airline transfer service?
While some airlines offer chauffeur service to & from the airport, some airlines offer first class passengers a private transfer around the airport as such, so they don't have to deal with the hassle of walking between gates, etc.
Lufthansa is perhaps most well known for this, as they offer first class passengers and HON Circle members a tarmac transfer if they arrive or depart from a remote stand, or if they depart from a different terminal than the lounge they're in. This applies in both Frankfurt and Munich.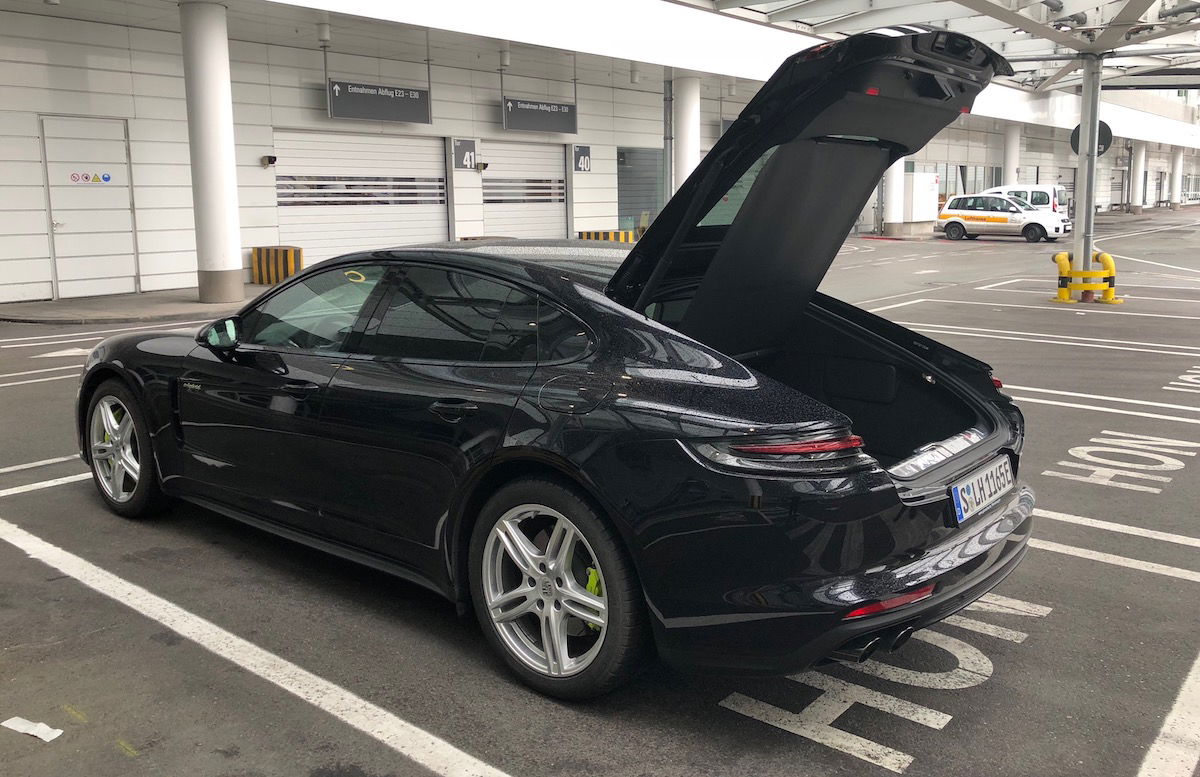 Lufthansa first class transfer service
Air France also offers first class passengers a ride to & from the La Premiere Lounge in Paris, or to immigration upon arrival.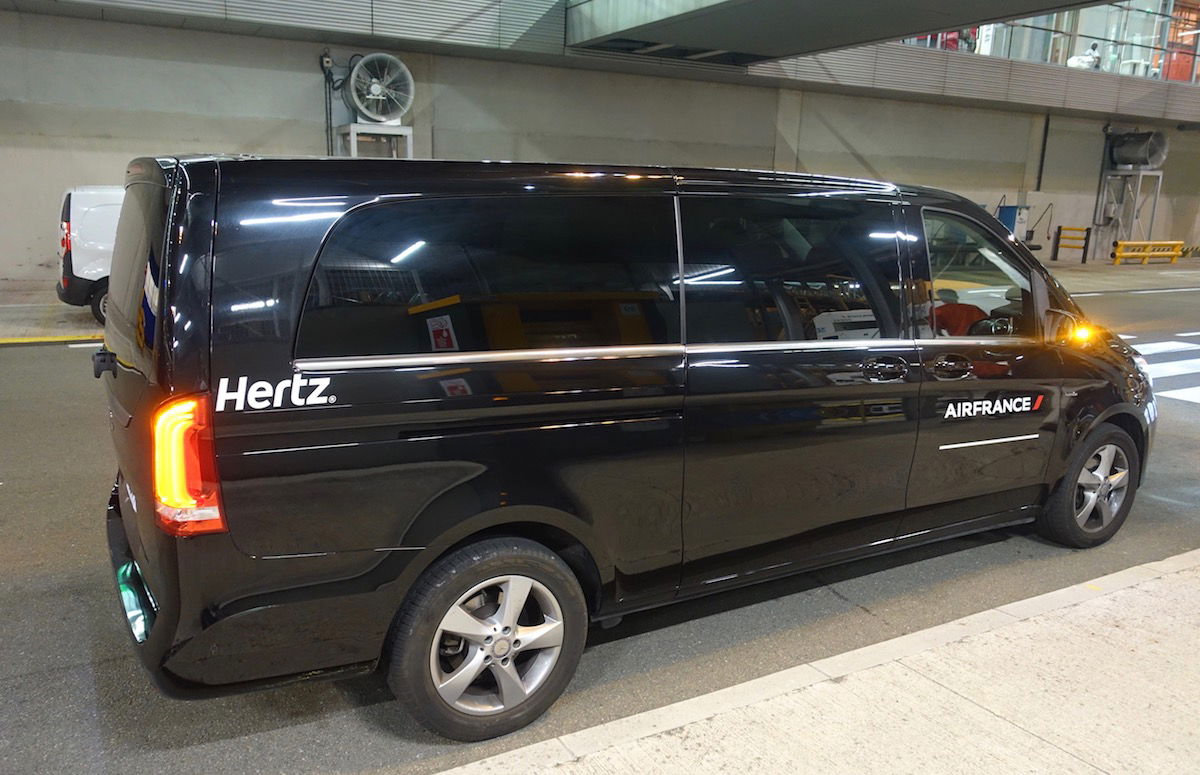 Air France first class transfer service
And then you have ANA…
ANA's Haneda Airport Lexus Connection service
Apparently this has been around since October 2015, and I just haven't known about it. ANA offers Japan's only terminal transfer service for first class passengers on ANA operated international flights.
As it's described, ANA first class passengers arriving at Haneda Airport on connecting flights will be met by a private Lexus ready to transfer them between the international and domestic terminals.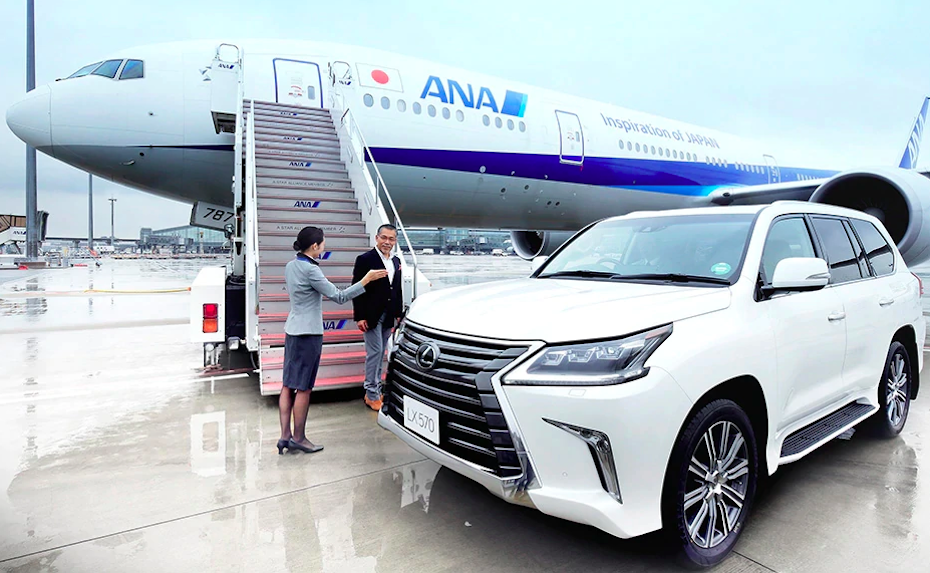 The catch is that this service is nothing like what the pictures suggest, best I can tell.
If you're connecting from a domestic flight to an international flight:
Ground staff will greet the passenger at their arrival gate
The passenger will be escorted to a dedicated car and transported to the arrival point at the international terminal, which is the bus stop of the free terminal shuttle bus
If you're connecting from an international flight to a domestic flight:
Ground staff will greet the passenger at their arrival gate
The passenger will be driven from the domestic bus stop of the free terminal shuttle bus to the international bus stop of the free terminal shuttle
A few things to note:
No reservation is required for this service
All first class passengers are eligible, including those on award tickets and upgrades
Your domestic and international tickets need to be on the same reservation to take advantage of this service
Only same day connections are eligible, including international flights departing until 3AM the following day
This is only valid for domestic to international connections and vice versa, and not international to international connections (since those flights depart from the same terminal)
Transfers will take place in a Lexus LS, LX, or RX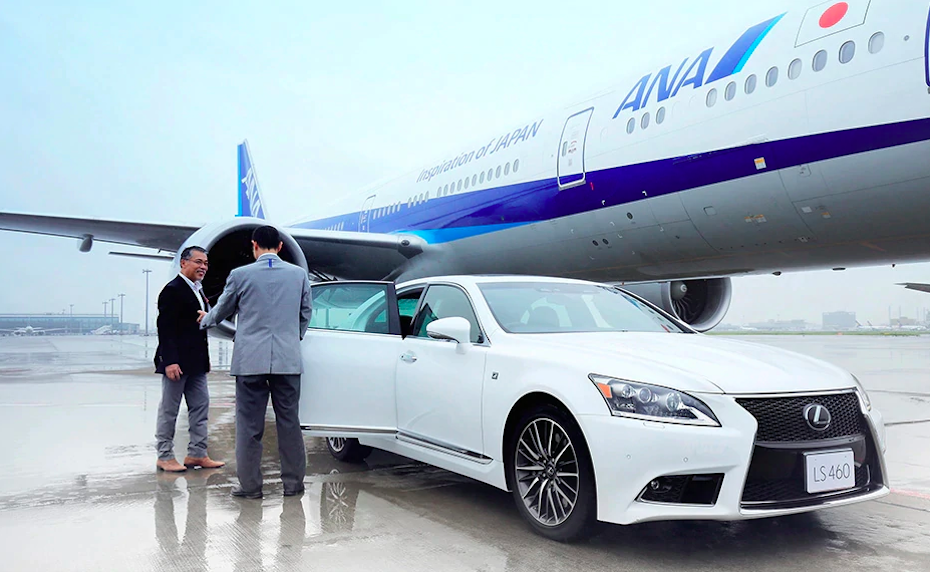 Bottom line
ANA offers a free first class Lexus transfer between the domestic and international terminal at Haneda Airport. I'm writing about this for two reasons.
First of all, because I didn't know it existed, even though it has been around for nearly five years. I figured I knew all of the airlines that offered this service, but I guess not.
Second of all, because this seems kind of useless, and almost misleading. The pictures show people being picked up at the door of the plane, though it seems that they're essentially just offering transfers between the two landside bus stops for the terminals.
For what it's worth, there's a free airport bus running between the two terminals every four minutes (and it's Japan, so you can trust that it will be exactly every four minutes).
Has anyone used this ANA Lexus first class transfer?
(Tip of the hat to Steve E)