Update: See here for part two to this story.
I'm still a top tier Marriott Bonvoy Ambassador member, though I'll be dropping down to Titanium as of next month, as I didn't requalify.
The truth is that I've voted with my wallet, and I've largely stopped staying at Marriotts. I've done everything I can to manage my expectations when it comes to Marriott elite upgrades:
Upgrades in Asia are generally excellent, as is the case with most hotel groups
Most of my Marriott stays in the US are at airport hotels for one night stays where I don't care what room I get
A good number of my Marriott stays are at properties where there's simply no opportunity to get an upgrade because the hotel is sold out, and that's totally fine
All of this is to say that I don't think I've had a single Marriott stay in the past year where I asked about a room upgrade at check-in, either because I had already been upgraded, because the front desk agent was proactive, or because I knew there was no chance.
My latest Marriott Bonvoy "upgrade" experience
Well, today I checked into The Ben, a new Marriott Autograph Collection property in West Palm Beach (did I mention what a fantastic name the hotel has?). It literally opened just a couple of days ago.
Ford and I are excited about this because his mom lives in the area but her building isn't dog friendly. This allows us to visit her with Winston.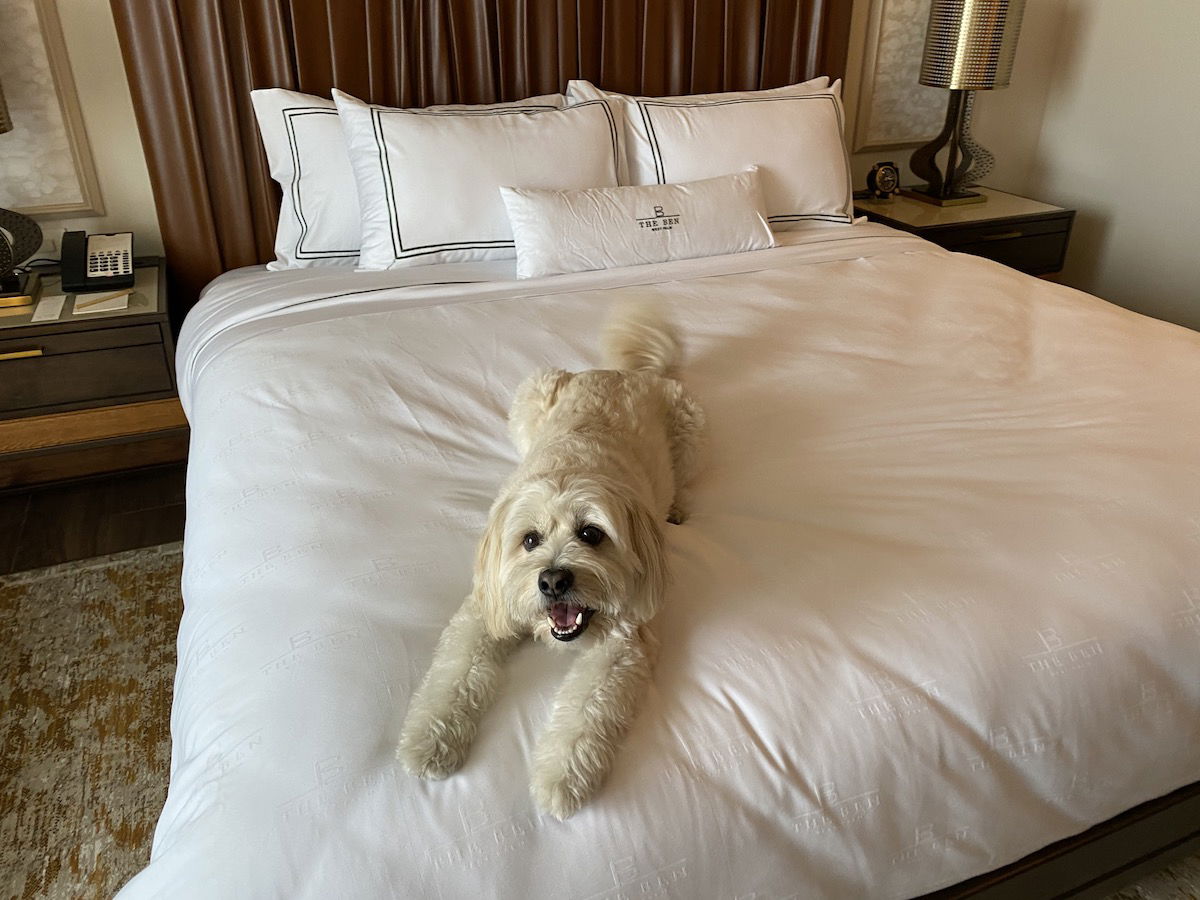 If you were to play "Marriott Bonvoy upgrade games at check-in" bingo, I think this check-in experience would win. In fairness, this is a new hotel, so I'm not sure whether this came down to lack of training, intentionally denying benefits (as so many hotels do), or what…
Well, the check-in experience went about as you'd expect from Marriott…
"We have you in a king city view room."
"Yes, that's what I booked. Do you by any chance have any Ambassador upgrades available?"
"None of our water view rooms are available right now. If you want you can wait for one of those, though."
I checked the Marriott app, and they were still selling at least three junior suites (the most the app will show). I figured I'd ask about those:
"Do you by any chance have any junior suite upgrades available?"
"Let me check. Hmm… it looks like they're all pulled from inventory."
The agent was nice, or else I would have asked "great, so what would happen if I booked three of them right now for tonight?"
We decided to just accept the standard room, since the priority was getting a room ASAP. We were there a bit before check-in time, and we're only staying for one night.
We go up to our room and… it had two beds. I had reserved a king room. It could have been an oversight, or it could have been that she saw two guys and assumed we wanted two beds (I always give people the benefit of the doubt and assume the former, because the latter would annoy me).
We went back to the front desk, and this time another agent helped me.
"Hi, we reserved a room with a king bed, but were assigned a room with two beds."
"Oh, that's probably because we didn't have any king rooms available."
"Then maybe your colleague should have told me that rather than assuming that we'd like a room with two beds?"
I do everything I can to be nice to people, but c'mon, that's such terrible service. Say "I'm sorry" or "let me fix that for you," but don't make an excuse for assigning someone something they didn't reserve and not even bothering to tell them about it. Just to be clear, this hotel is trying to charge $400+ per night…
"Great news, we can upgrade you to a king room with a water view."
Yes, now a king room with a water view was available, even though it wasn't five minutes ago.
And then we got to the room, and this is the "water view" we had…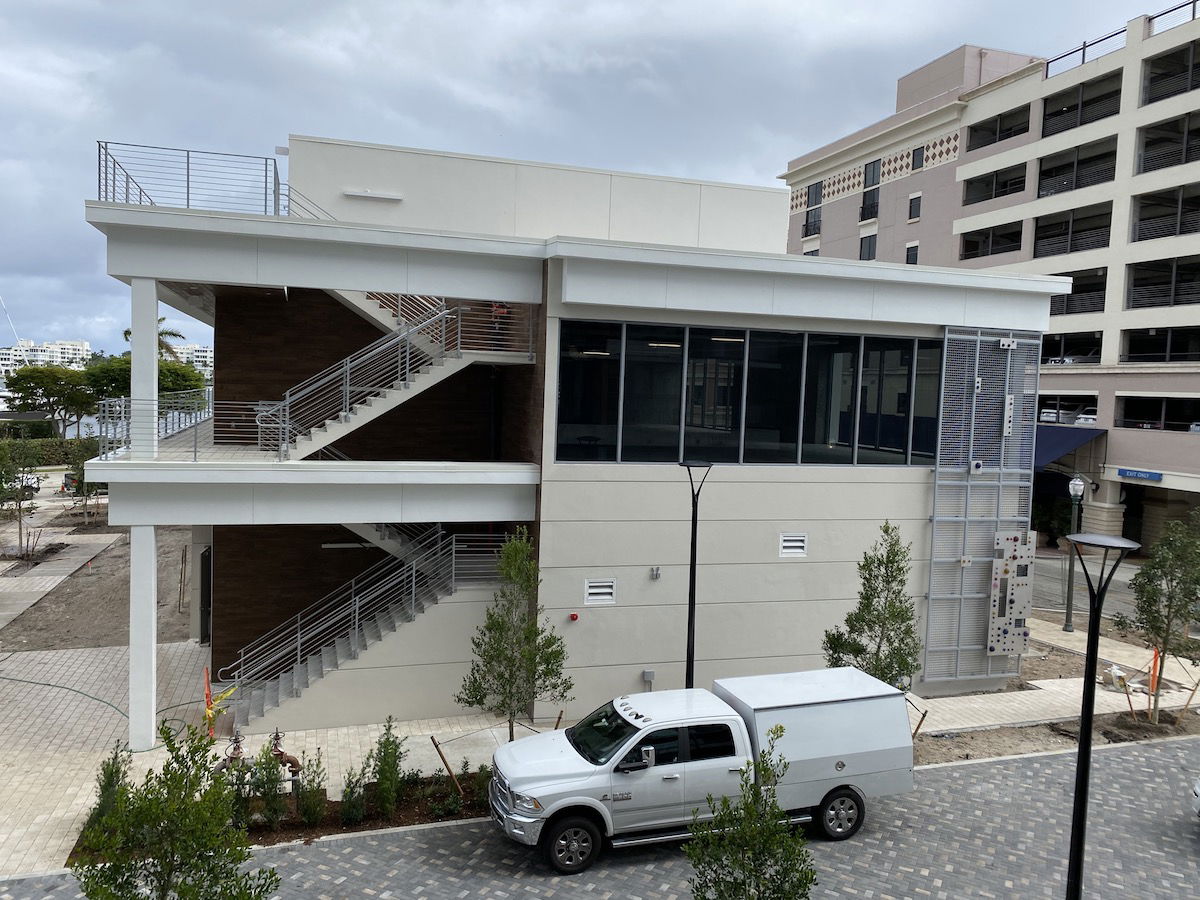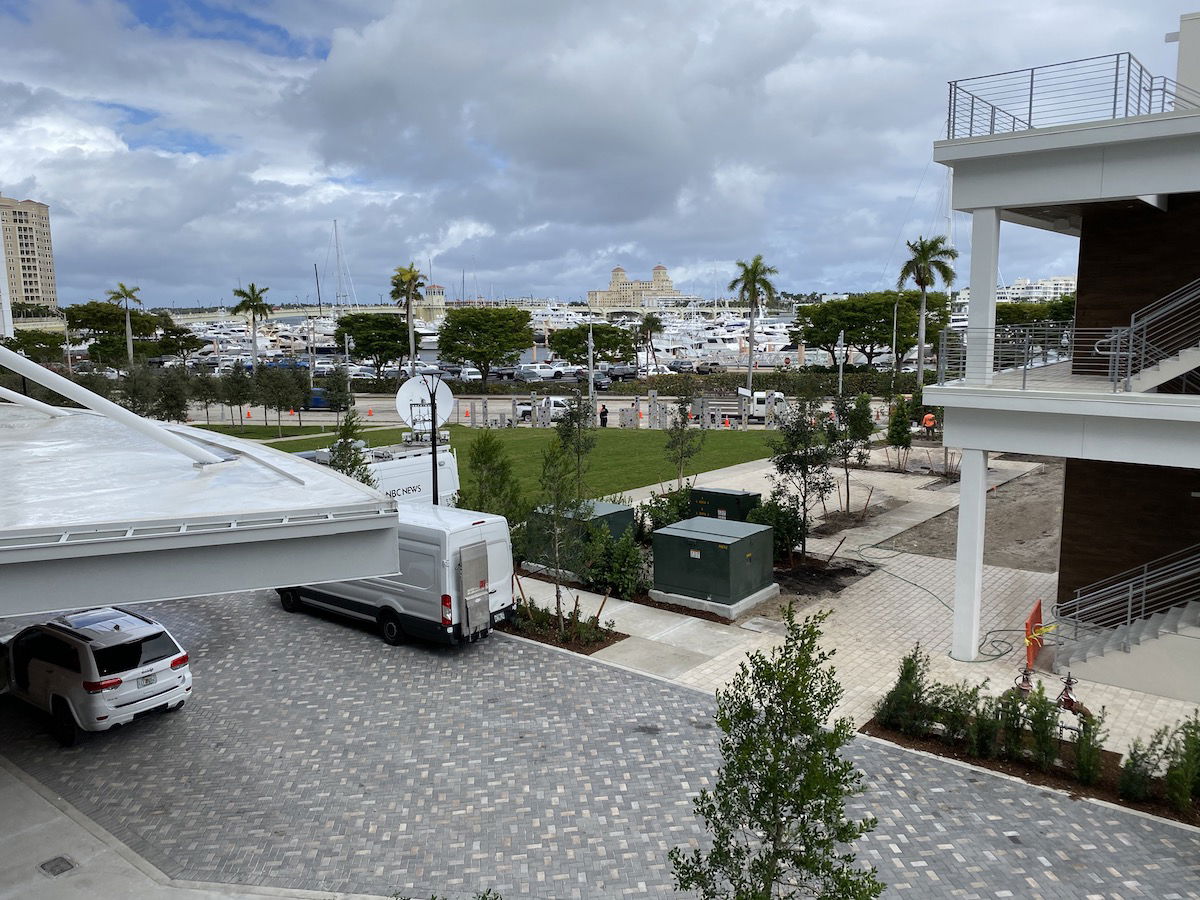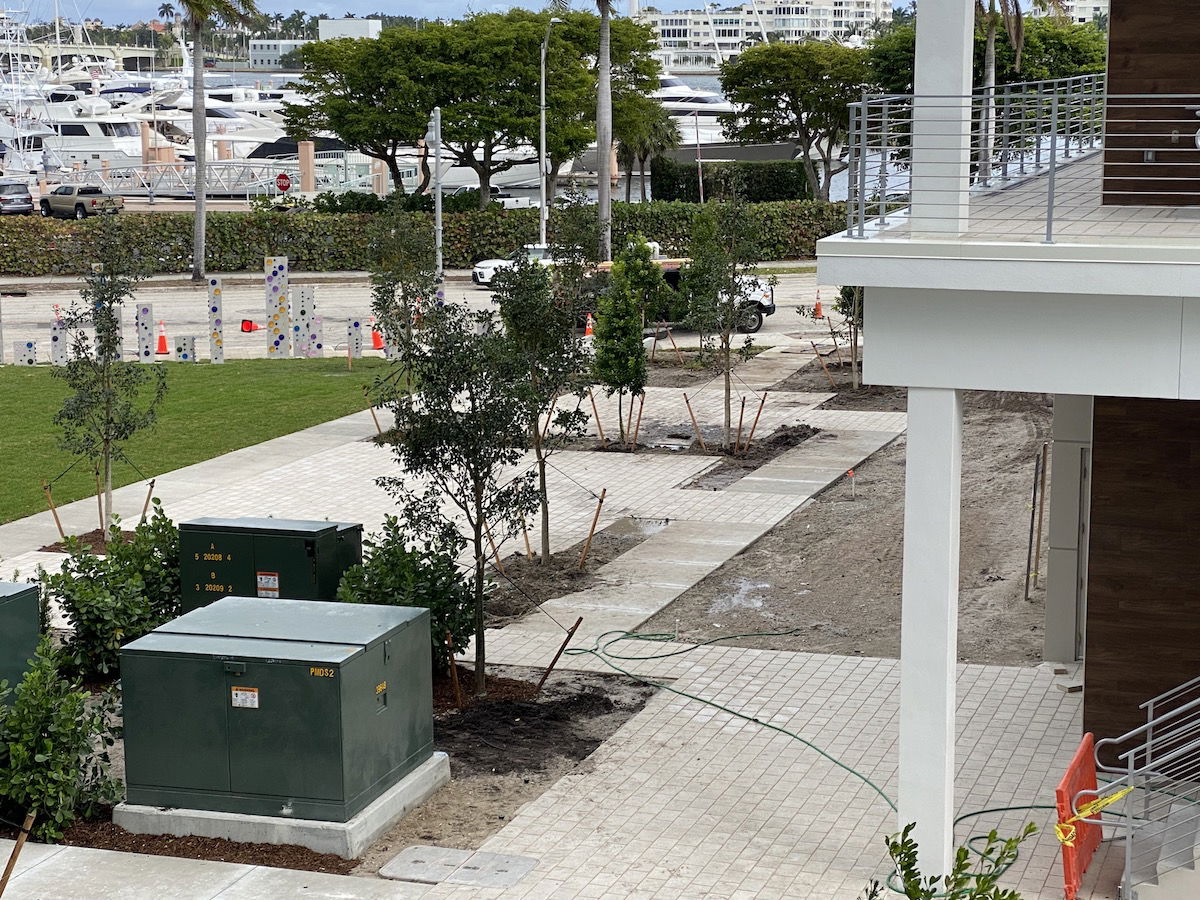 You shouldn't have… you really shouldn't have.
This hotel could double as a dentist's office, because getting an upgrade here is like pulling teeth…
Oh, it gets better!
I was about to hit publish on this post, but this situation just got better.
Just now (well over an hour after checking in) someone entered my room without knocking. It's engineering and apparently they have to fix the toilet.
Not only do two guys enter the room, but a little girl is now in my room as well (I assume someone brought their daughter to work?), and is now standing in my guest room looking at me while I'm on my laptop sitting in bed with Winston.
What the actual eff?! Yes, this is literally happening "live" as I write this…