Update: See here for a review of Starlux Airlines Lounge in Taipei, and see here for my review of Starlux Airlines' A321neo business class. Unfortunately Starlux Airlines has now suspended operations through April 30, 2020, due to reduced demand.
I've written in the past about Starlux Airlines, which is probably the new (legitimate) airline that I'm most excited about. All along we've been told that the airline will commence operations in January 2020, and tickets have now finally gone on sale… I can't wait to fly with them!
What Is Starlux Airlines?
Starlux Airlines will be joining both China Airlines and EVA Air as the next airline based in Taipei. The airline has huge growth aspirations, as Starlux has 10 A321neos on order, as well as 17 A350s (split between the -900s and -1000s).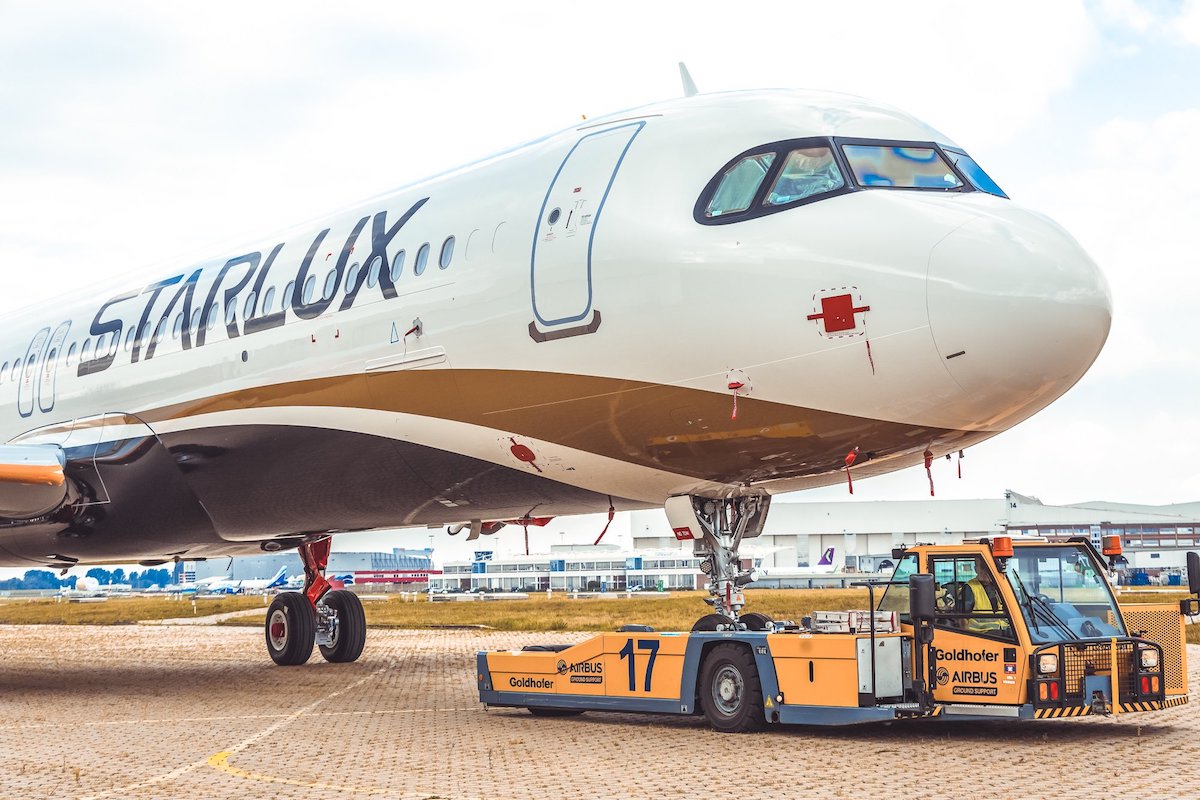 Starlux Airlines A321neo
While the airline will initially operate regional flights, long term the plan is for the airline to operate long haul flights, including to the US (they'll get their first A350 in 2021).
What I'm most excited about is that while most new airlines nowadays seem to be budget airlines, Starlux Airlines is going upmarket. The company's slogan is "born to be luxury, shining like stars," the company's vision is to be "the Emirates of Taiwan," and they describe themselves as a "detail-oriented luxury airline."
Their A321neos feature fully flat beds in business class, free Wi-Fi in business class, etc.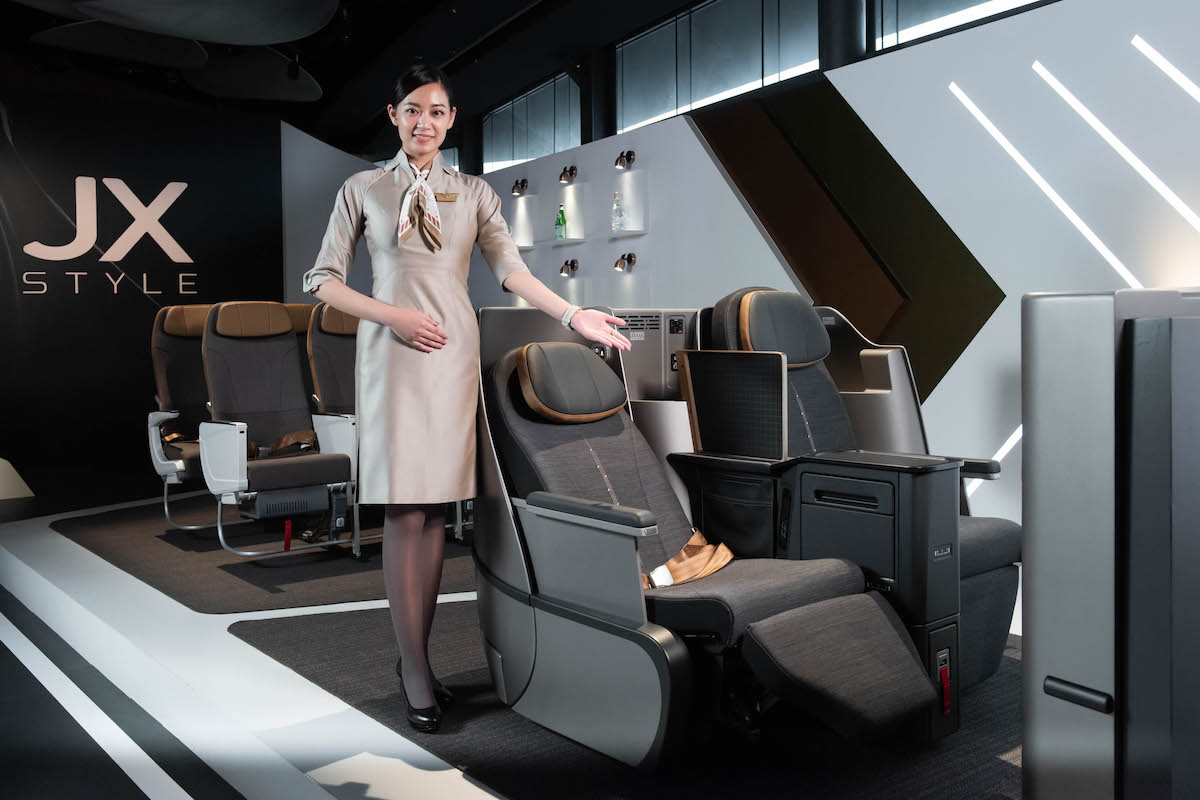 Starlux Airlines business class seats
Starlux Airlines Tickets Now On Sale
Up until a few days ago, a lot of us have been confused about why Starlux Airlines' tickets haven't gone on sale, given that the airline was planning on launching operations in a matter of weeks.
The delay in ticket sales was because the airline had been waiting for an air operator certificate (AOC) from the Civil Aeronautics Administration (CAA). The CAA finally completed the review of the carrier's application, and it should be finalized shortly.
Anyway, Starlux Airlines has officially put tickets on sale as of today (11AM Taipei time on Monday, December 16, 2019).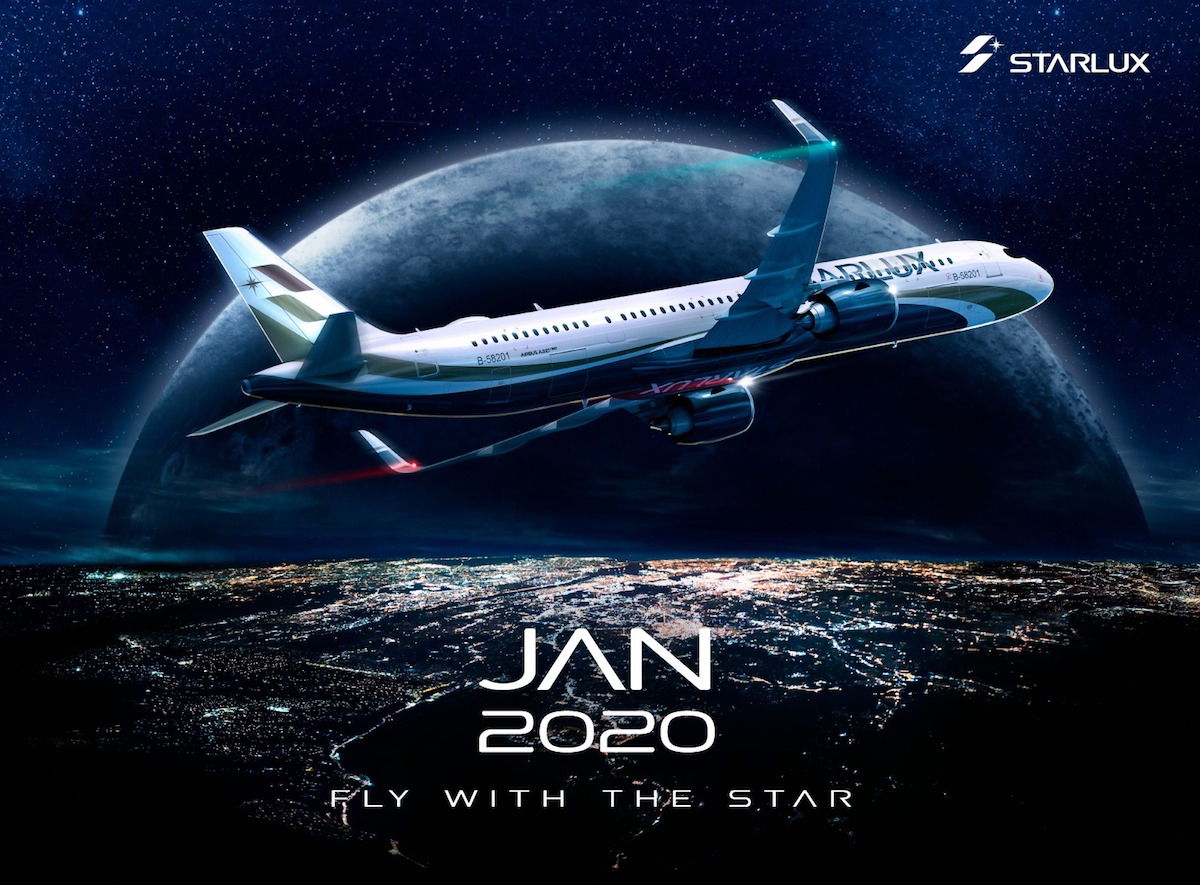 Starlux Airlines will launch operations in January 2020
Now that fares have been published, let's take a look at the routes, schedules, and fares for their flights:
Starlux Airlines Routes, Schedules, And Fares
Starlux Airlines will initially operate routes from Taipei Taoyuan International Airport to three destinations — Da Nang, Macau, and Penang. Those are three fascinating first routes for an airline that claims to be about luxury, eh?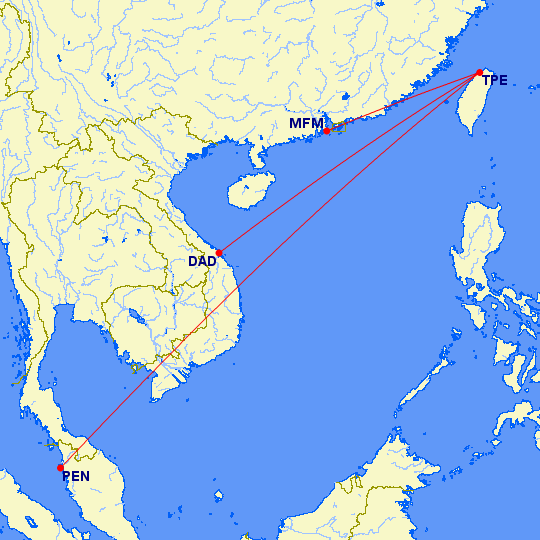 In April 2020 the airline will also launch flights to Cebu.
It's interesting to note that the airline will be starting operations with three A321neos, and they seem to be using a single plane for each route (so based on the length of the route they operate anywhere from one to three roundtrips per day).
In all cases they plan roughly an hour to turn around the plane, which is sufficient when operations run smoothly, but any sort of weather/maintenance/ATC delay could cause huge ongoing issues with their operation, especially for their Macau flight, as the route is operated 3x daily with one plane.

The schedules and business class fares for the three routes will be as follows:
Taipei To Da Nang Flight
Starlux Airlines will operate the ~1,047 mile flight between Taipei and Da Nang 2x daily as of January 23, 2020, with the following schedule:
JX701 Taipei to Da Nang departing 7:40AM arriving 9:35AM
JX702 Da Nang to Taipei departing 10:35AM arriving 2:20PM
JX1701 Taipei to Da Nang departing 3:20PM arriving 5:15PM
JX1702 Da Nang to Taipei departing 6:15PM arriving 10:00PM
Roundtrip fares from Taipei to Da Nang in business class start at ~953USD.


Taipei To Macau Flight
Starlux Airlines will operate the ~525 mile flight between Taipei and Macau 3x daily as of January 23, 2020, with the following schedule:
JX201 Taipei to Macau departing 7:25AM arriving 9:25AM
JX202 Macau to Taipei departing 10:30AM arriving 12:15PM
JX203 Taipei to Macau departing 1:05PM arriving 3:10PM
JX204 Macau to Taipei departing 4:10PM arriving 5:55PM
JX205 Taipei to Macau departing 6:45PM arriving 8:40PM
JX206 Macau to Taipei departing 9:40PM arriving 11:20PM
Roundtrip fares from Taipei to Macau in business class start at ~617USD.


Taipei To Penang Flight
Starlux Airlines will operate the ~1,945 mile flight between Taipei and Penang 1x daily as of January 23, 2020, with the following schedule:
JX721 Taipei to Penang departing 9:20AM arriving 2:00PM
JX722 Penang to Taipei departing 3:00PM arriving 8:00PM
Roundtrip fares from Taipei to Penang in business class start at ~969USD.


Thoughts On Starlux Airlines' Fares
There are a few interesting things I'm noticing about Starlux Airlines' fares:
While flights are rarely priced proportional to distance, if you do want to enjoy Starlux Airlines, their Penang flight represents the best value; it's nearly double the distance of Da Nang, and fares are only marginally more
One-way fares are only slightly more than half of roundtrip fares
The fare difference between Starlux's three fare types (Saving, Basic, and Full) are minimal compared to what you'll find at other airlines, where a full fare ticket may be exponentially more than the cheapest ticket
It could be a website glitch, but as of now tickets just seem bookable when originating in Taipei, and not when originating at any of their outstations; when trying to book those tickets I get a message saying "not yet open, please look forward"
Starlux Airlines' Product Looks Incredible
Starlux Airlines' founder is the former CEO of EVA Air, which is known for their incredible business class product. I'm so enchanted by what Starlux Airlines is promising. Of course at this point it's all marketing, though I actually feel like they could be incredible?
Even on these short flights they'll offer full pre-orders for meals, fully flat beds in business class, proper bedding, free Wi-Fi in business class, noise canceling headphones, and more.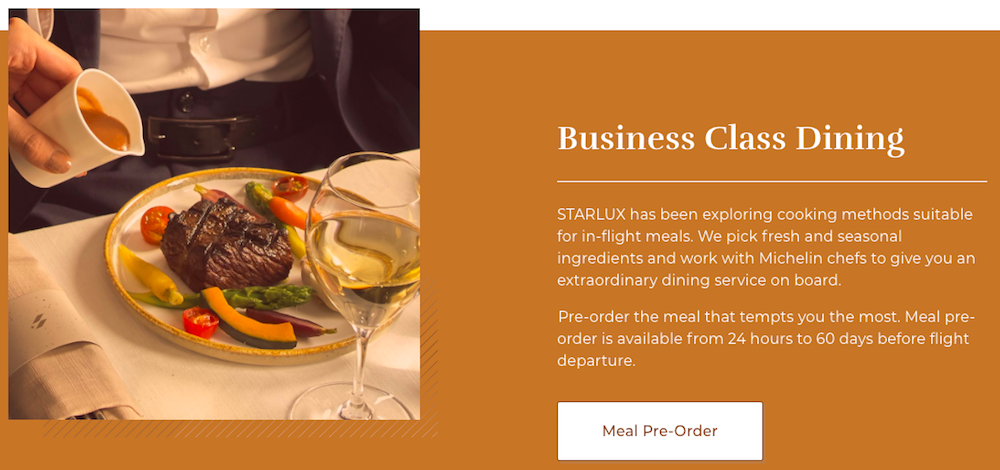 The airline has a signature fragrance, and they have their own gelato flavor… wow!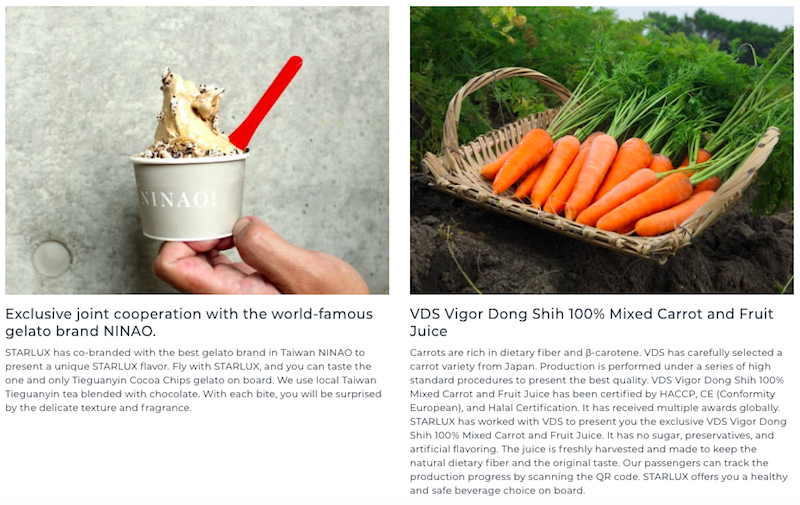 If the airline is half as good as they promise, and if their attention to detail is anywhere close to what they're promising, than this may be my new favorite airline in the world.
Bottom Line
Starlux Airlines' fares seem quite reasonable, given the exceptional product they are promising. Under $1,000 for roundtrip flat bed business class on this new airline for nearly 10 hours of flying to & from Penang is something I can't turn down, so I plan to book my ticket for shortly after they launch operations.
I have huge respect for Starlux Airlines' founder and wish the airline all the best, as I love the concept of an airline actually trying to offer a differentiated product. That being said, I'd be lying if I didn't say I was a bit puzzled by their business model, at least the way they're initially launching.
Taipei is already a competitive and crowded market, and Da Nang, Macau, and Penang, seem like three odd inaugural destinations for a "luxury" airline.
Starlux Airlines has also launched their COSMILE frequent flyer program today, and I'll be taking a closer look at that in a separate post.
Anyone else planning on booking a ticket on Starlux Airlines?