Recently I wrote about how American is selling Flagship First Dining access as a trial, and it looks like they've already reduced the cost to do so, from $150 to $100 per person.
What is American Flagship First Dining?
Starting around the middle of 2017, American introduced the Flagship First Dining concept. These are essentially lounges within lounges.
American has Flagship Lounges in Chicago, Dallas, Los Angeles, Miami, and New York, and they have Flagship First Dining in Dallas, Los Angeles, Miami, and New York.
Flagship First Dining offers a la carte dining in a space that's much quieter than the rest of the Flagship Lounge.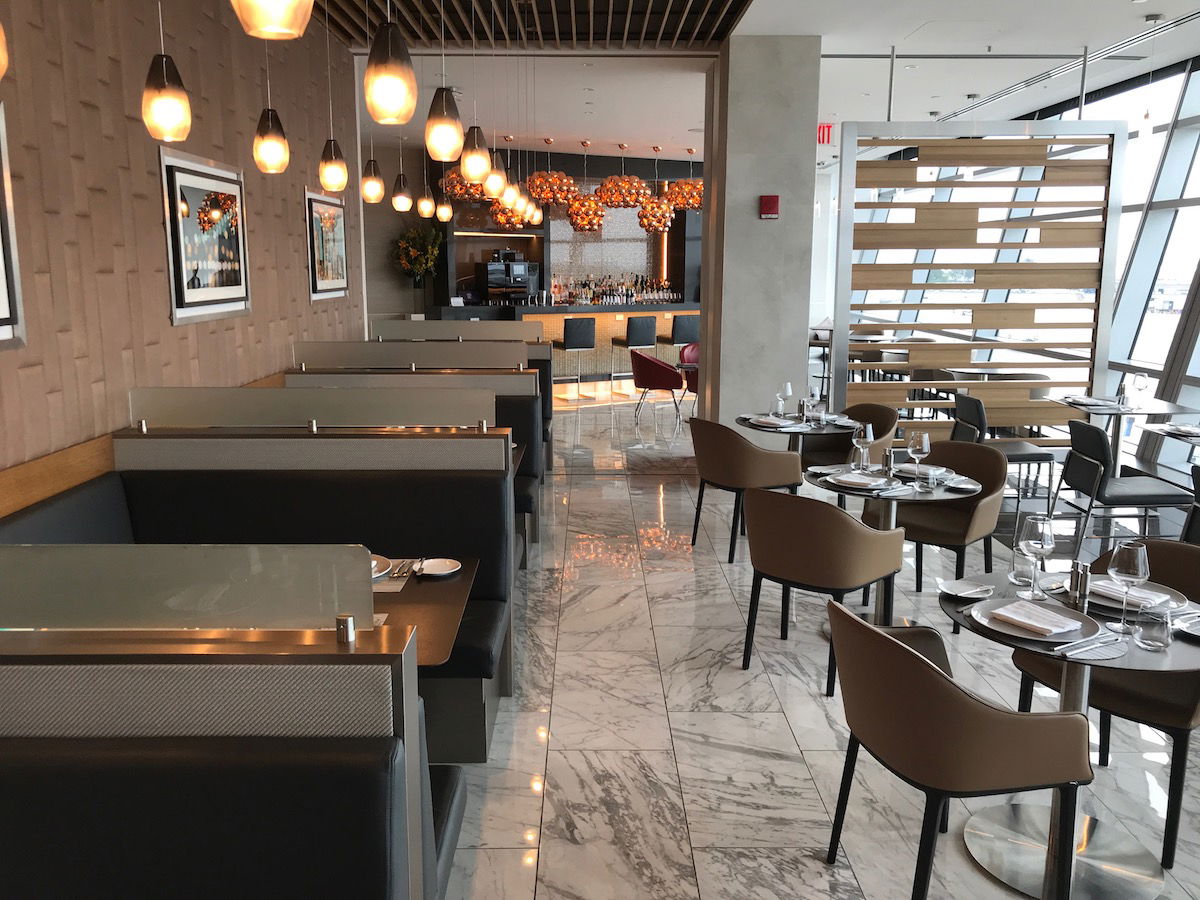 American's Flagship First Dining JFK
Who gets Flagship First Dining access?
Flagship First Dining is super exclusive, and when initially designed was only open to those traveling in three cabin first class.
American's only planes with three cabin international first class are their 20 Boeing 777-300ERs, and then on top of that they have 17 Airbus A321s that they fly between New York and Los Angeles, and New York and San Francisco, as they also feature three cabin first class.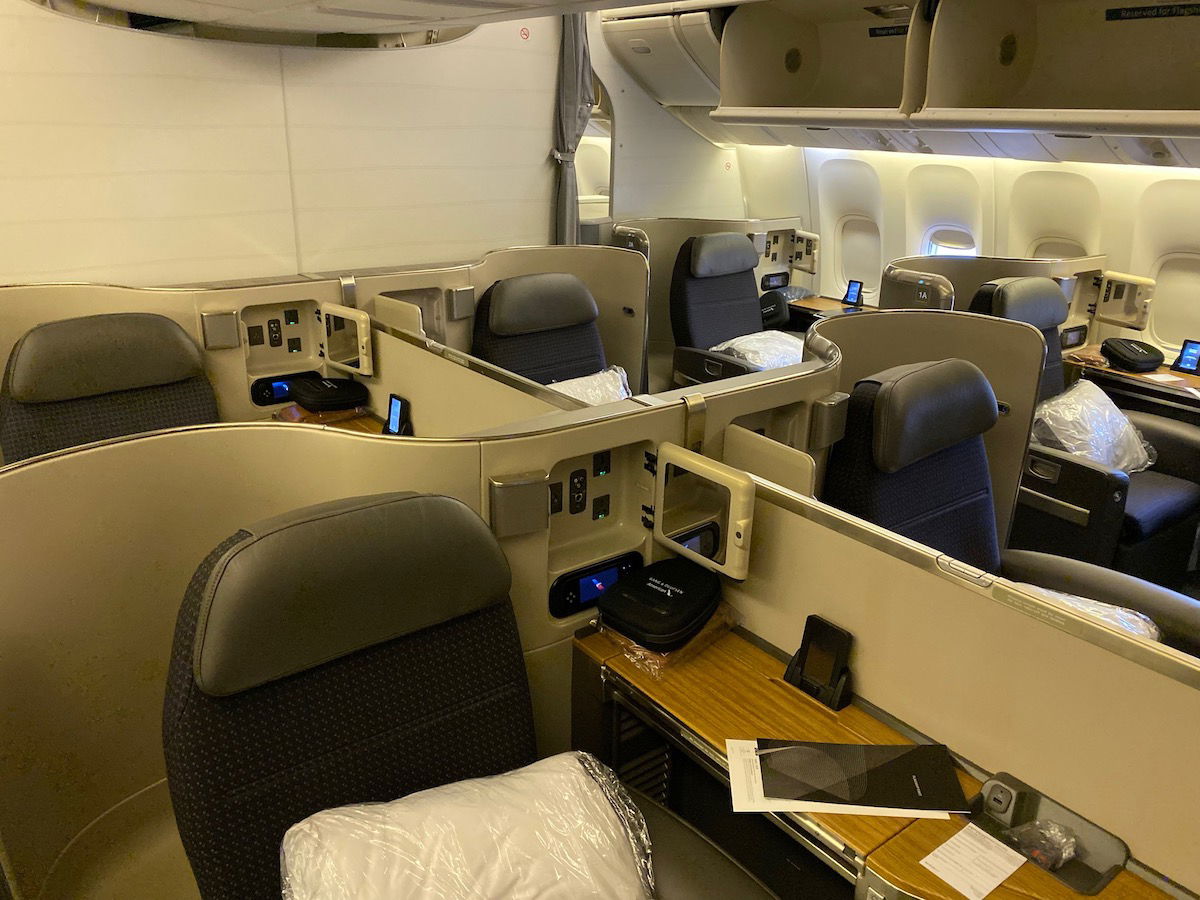 American's 777-300ER first class
Since these facilities were introduced I said that I'd be surprised if they lasted in their current form, given how underutilized they are.
Starting a couple of years ago, American gave Concierge Key members two invites per year to Flagship First Dining, which they can use at their leisure. This is a nice way to reward their most valuable flyers in a space that would otherwise probably be empty.
Then American Airlines extended access in yet another way.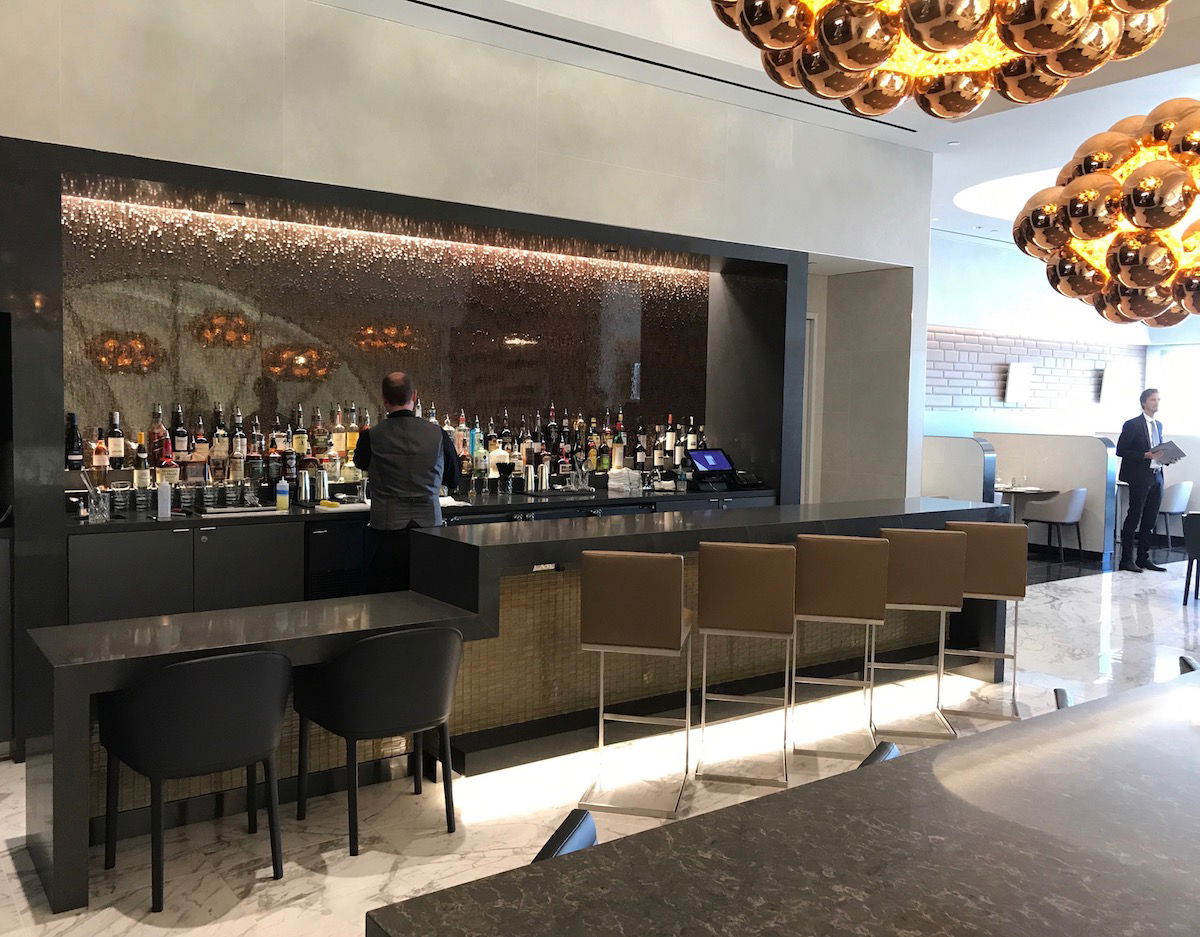 American's Flagship First Dining LAX
American selling Flagship First Dining access
The always knowledgable JonNYC noted that American would be testing selling access to Flagship First Dining.
I'm now expecting that we might soon see a test of Flagship Dining for-a-fee.

Not sure it's gonna happen and it would be a "test" if it does. I expect to see that test, if I had to say.

— ˜"*° JonNYC °*"˜ (@xJonNYC) February 10, 2020
Here's what American Airlines shared with me on February 10:
American is running a three month test to expand access to a broader audience of customers who are eligible for Flagship Lounge access but not eligible for Flagship First Dining
This test is initially for Concierge Key and Executive Platinum customers traveling on American on long haul international and eligible transcontinental flights
Those members can purchase access to DFW Flagship First Dining for $150 per person
American will analyze the results of this, and then determine if they want to make Flagship First Dining available to a broader audience
At the moment the test is only being done at DFW.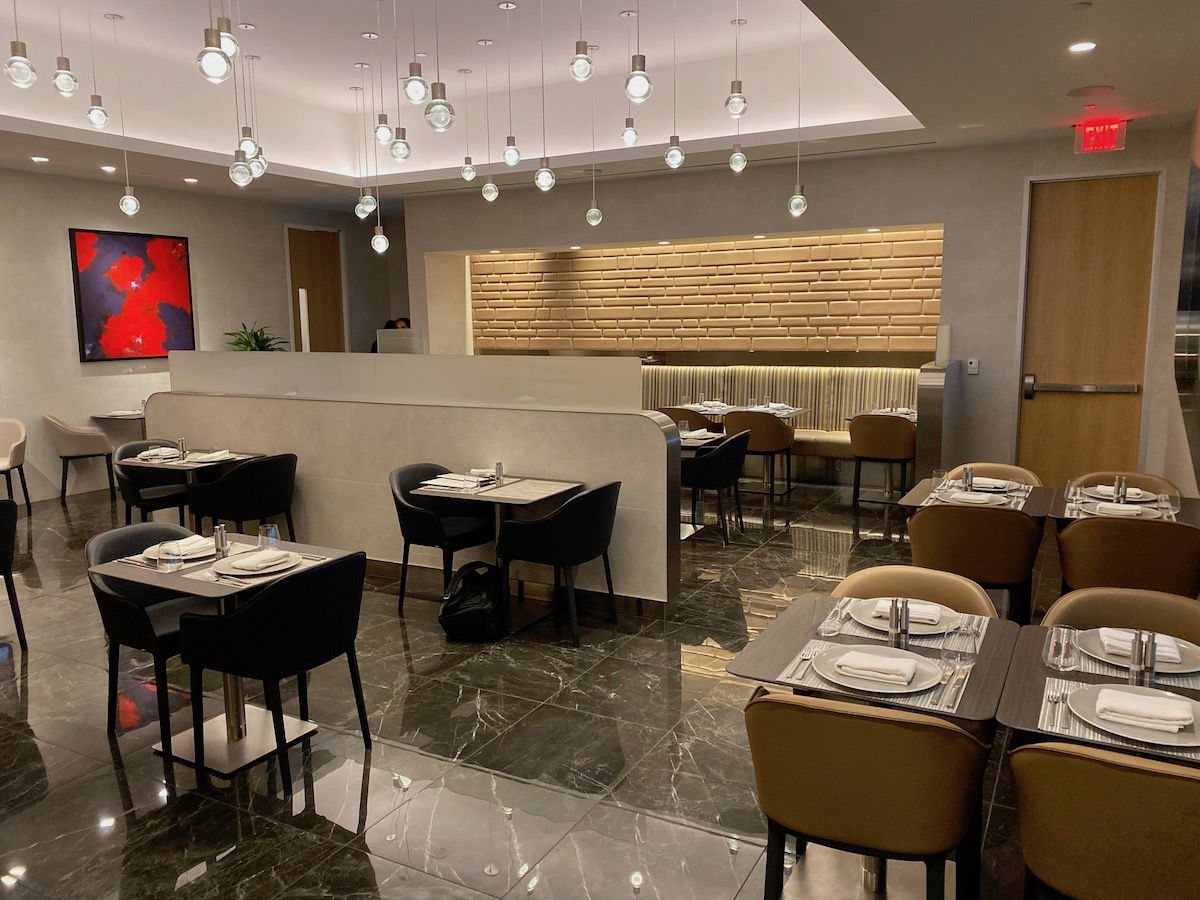 American's Flagship First Dining DFW
Is Flagship First Dining for $150 worth it?
I'd note that while I'm generally impressed by Flagship First Dining, my experience at the DFW facility specifically was abysmal. In fairness, I was there for breakfast, and I can't imagine paying $150 for any breakfast anywhere.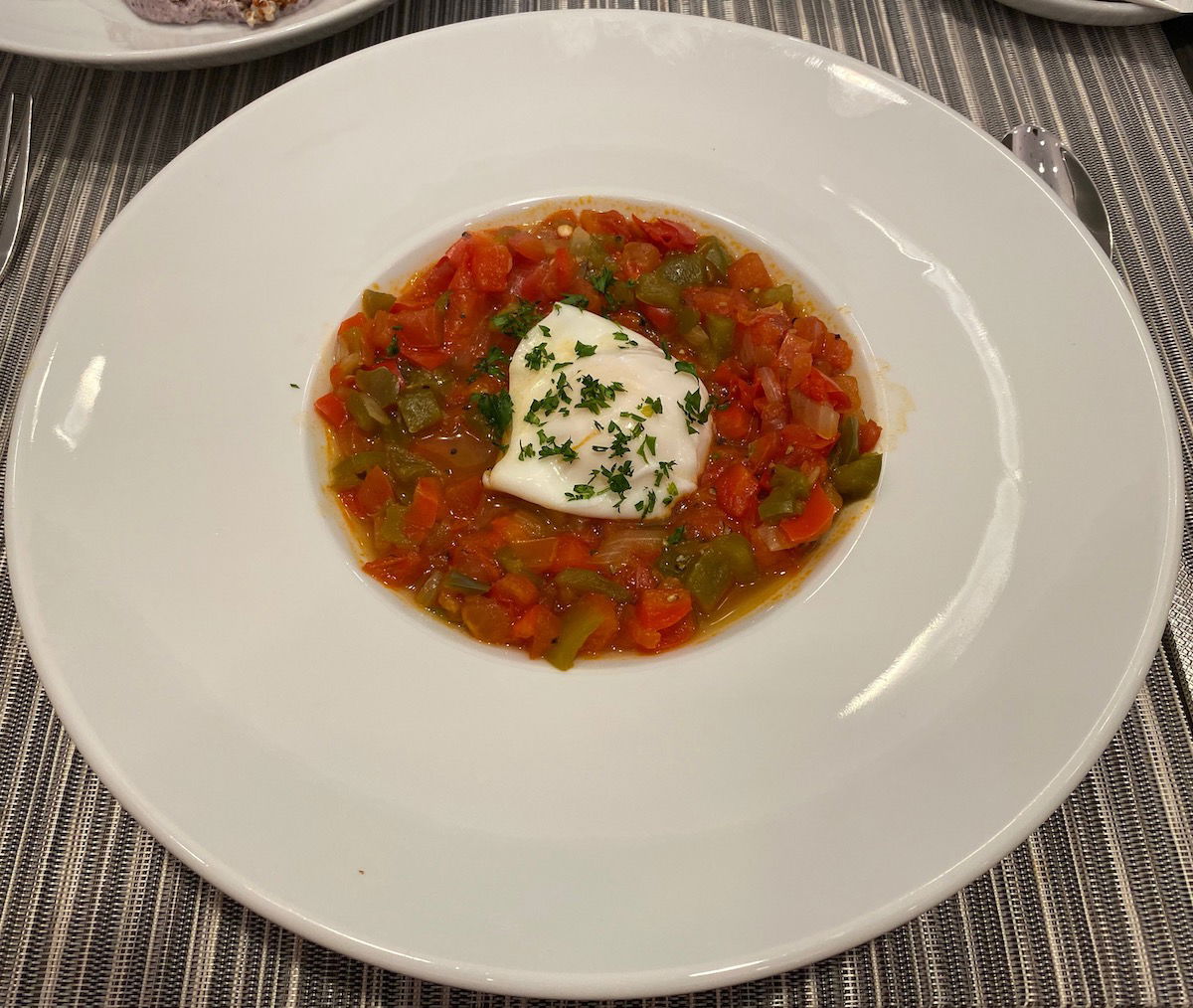 The "shakshuka" I was served at Flagship First Dining DFW
$150 is no doubt steep for access, especially since this is only for people who would otherwise have access to the Flagship Lounge. It's not a question of whether Flagship First Dining as such is worth $150 per person, but whether it's worth an incremental $150 over the Flagship Lounge.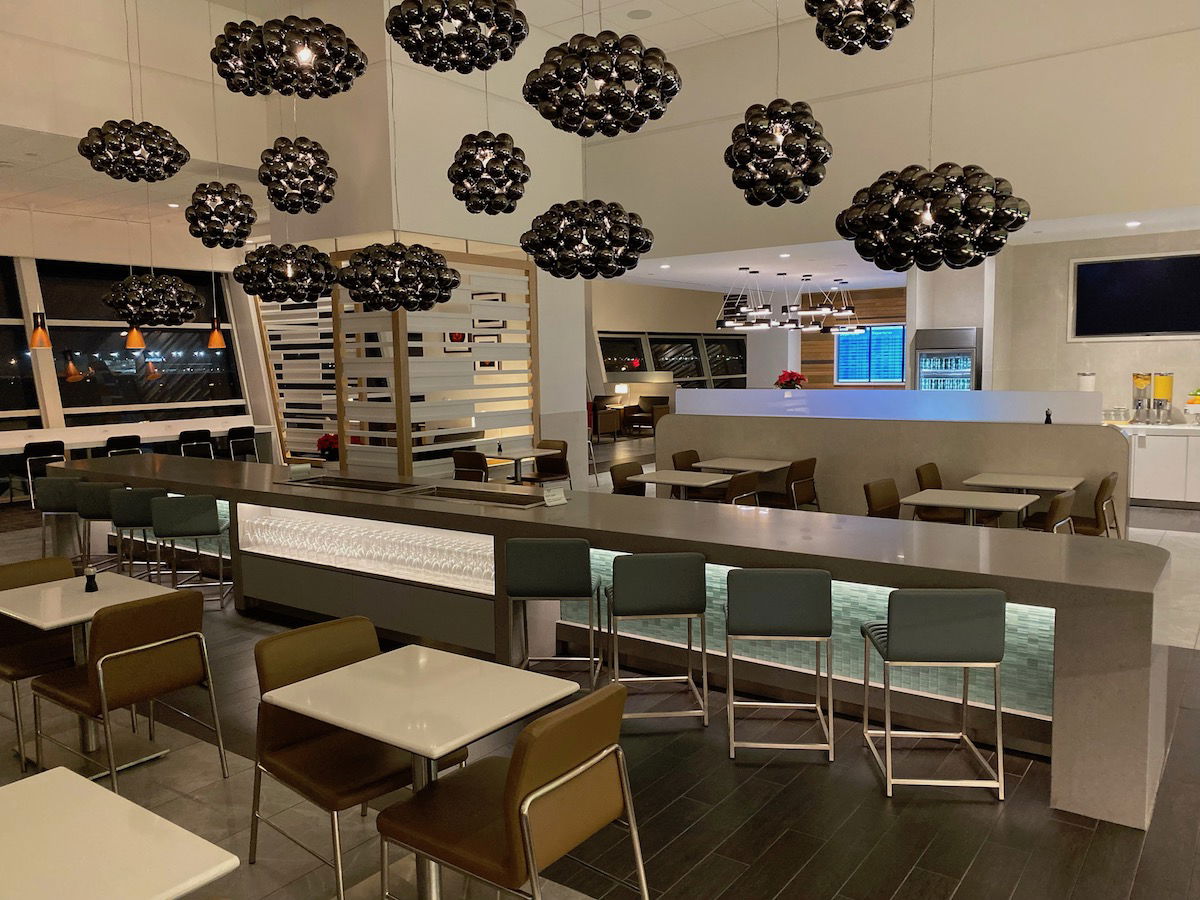 The Flagship Lounge DFW isn't bad either
$150 per person is what you would pay for a meal at a top restaurant otherwise (including drinks), and I just don't think that most Flagship First Dining food is quite to the level of top restaurants.
Perhaps one consideration is that American does serve Krug champagne in Flagship First Dining, and a bottle of that retails for pretty close to the cost of admission.
Of course consuming an entire bottle of champagne perhaps isn't advisable before a long haul flight (especially when you can enjoy Truly hard seltzer onboard), 😉 but if you drink enough, the value isn't that bad.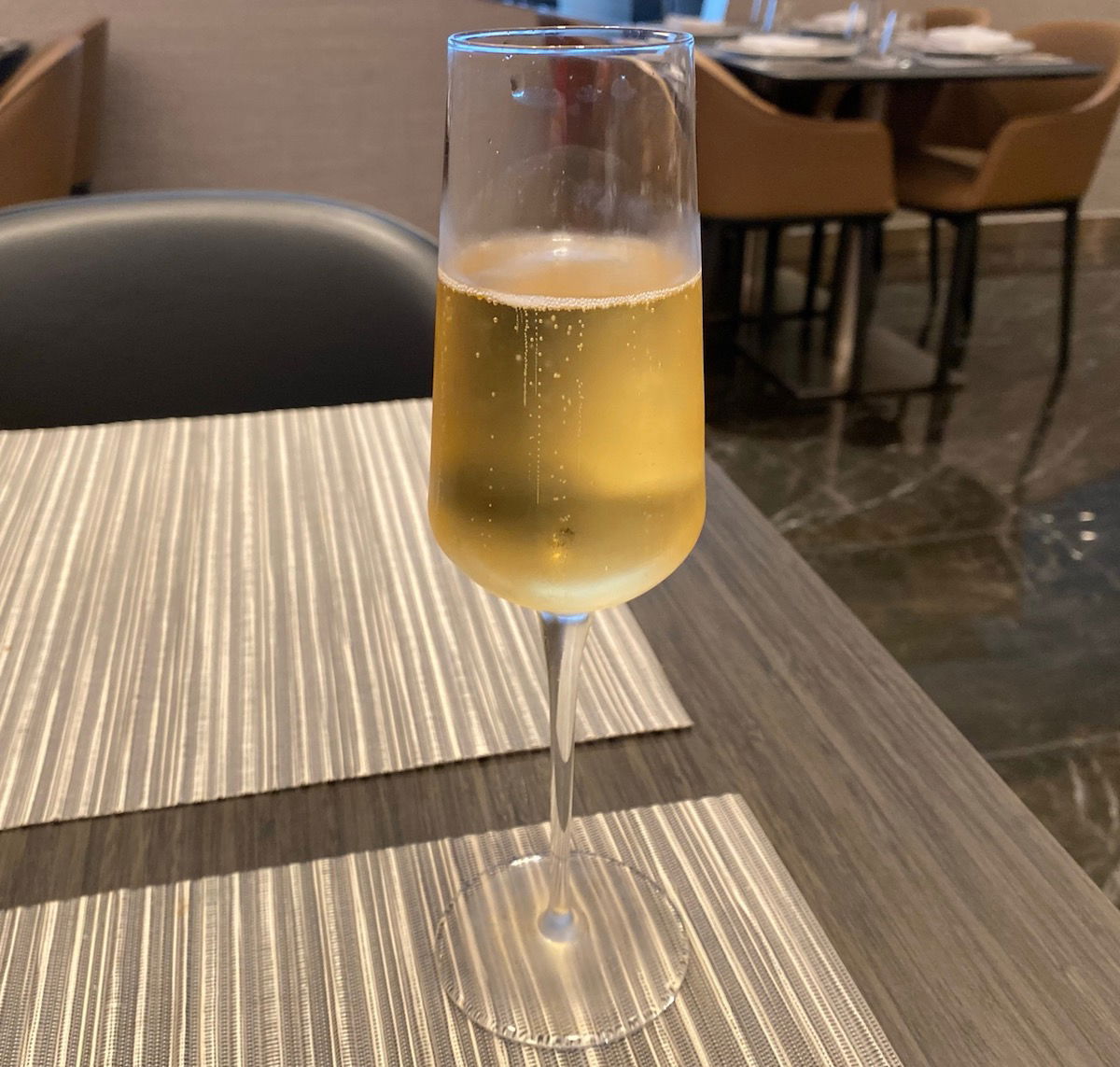 Flagship First Dining DFW Krug champagne
Flagship First Dining cost reduced to $100
Andy's Travel Blog notes that as of February 18, 2020, American has dropped the price of DFW Flagship First Dining from $150 to $100.
I still can't imagine paying that much for the food in Flagship First Dining, though I guess the value proposition all comes down to how much Krug you're going to consume. 😉
Bottom line
It's logical that American is looking at more opportunities for monetizing Flagship First Dining, since the facilities are generally underutilized.
I'll be curious to see what this test determines, and whether there's any demand for purchased access.
The $150 price tag seemed really steep to me, and I had said from the beginning that $75-100 seemed more reasonable, without opening the floodgates. I think a $100 price tag will lead to marginally more demand, but I doubt it will move the needle all that much.
How much would you pay for Flagship First Dining access if you already had Flagship Lounge access?