Happy Saturday from Hong Kong! To say it has been a crazy travel week for me would be the understatement of the year. I was in Dubai on Monday, Barcelona on Tuesday, Frankfurt on Wednesday, Tampa on Thursday, and am in Hong Kong today. Not only was there a lot of flying involved, but if you've been reading the blog you'd know it has also been a week filled with drama.
---
Featured Stories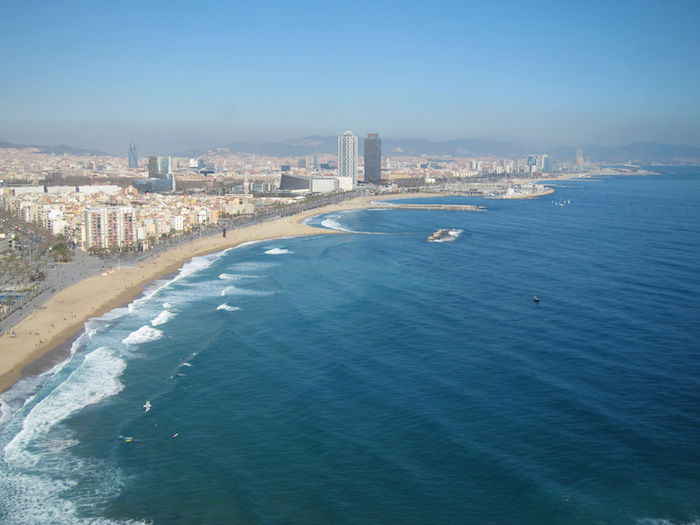 While we otherwise had a great trip, my mom having her purse stolen from our hotel in Barcelona put a bit of a damper on everything. Fortunately no one was hurt, and hopefully this serves as a good reminder to be extra cautious when traveling.
---
Two Perspectives On The United Mistake Fare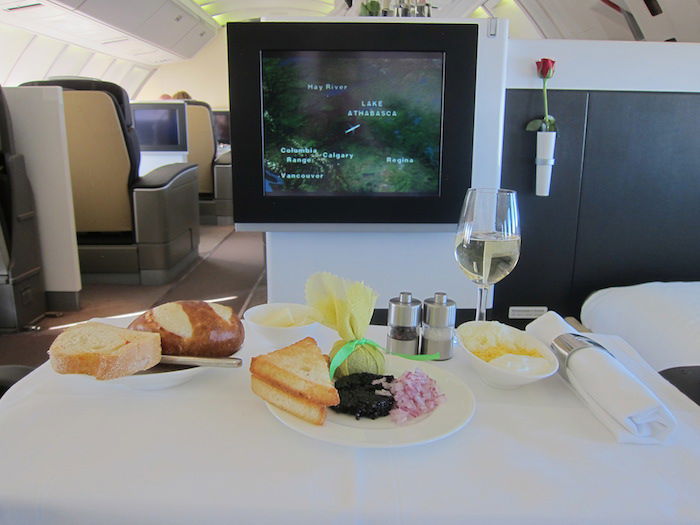 Earlier in the week many people were able to book a United mistake fare, whereby for ~$50 you could book business or first class from the UK to just about anywhere in the world.
My general philosophy on mistake fares is that it's always worth a shot to book them. If they're honored, that's amazing. If they're not, well, that sucks. So I'd suggest Let's Be Reasonable About Yesterday's First Class Mistake Fare …
My friend Travis, however, disagrees. He feels United Should Man Up And Own Their Great Dane Mistake.
What do you think?
---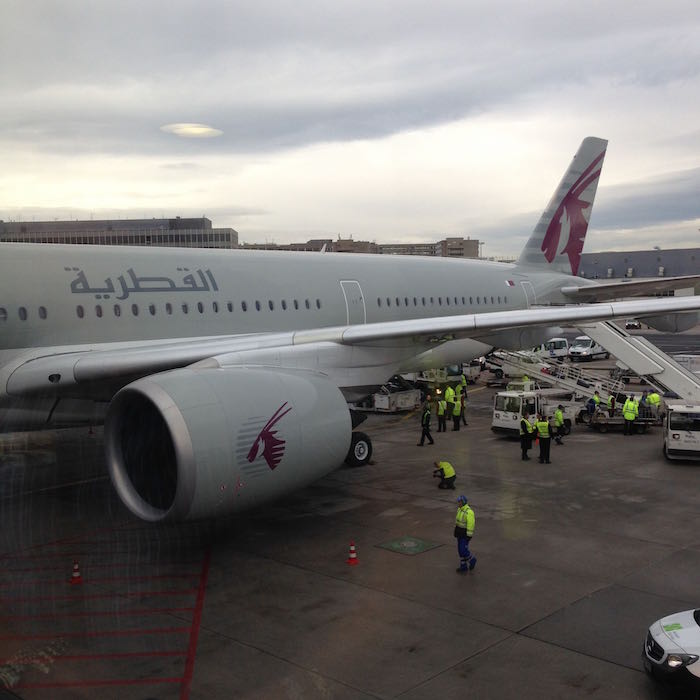 Legacy airlines in the United States are crying foul at the growth of the "big three" Middle Eastern airlines — Emirates, Etihad, and Qatar.
Are their complaints warranted, and should the expansion of the Middle Eastern airlines be curtailed?
---

TIPS: Earning Miles & Promos
Last Chance To Win Up To $500 In Hyatt Gift Cards
Daily Getaways 2015 Returning In March
Have A Business Platinum Card? Register For Free Inflight Wifi
What Do You Want To Learn? Win Up To $500 In Hyatt Gift Cards!
Lucky's Lucky 7th: And The Winners Are…
TRICKS: Redeeming Miles
How Many Lufthansa Planes Have The New Business Class?
United Should Man Up And Own Their Great Dane Mistake
Is Southwest About To Change How Revenue Based Programs Work?
Let's Be Reasonable About Yesterday's First Class Mistake Fare…
Singapore Airlines Award Tickets Are About To Get Cheaper
Qantas Introduces Bid Now Upgrades — Good Idea?
Malaysia Airlines Enrich Award Chart Devaluation
TRAVEL With Lucky
Is It Safe To Travel To The UAE?
My Most Boring, Productive Flight Ever
The W Barcelona General Manager Chimes In — You Won't Believe This!
Starwood Corporate Now Involved In W Barcelona Investigation
My Mom Got Robbed In Our Hotel!
Changing Travel Plans Over A Haunted Hotel…
Pick Pocketing Or Premeditated Crime? You Tell Me!
Dubai Airport Taxi Scam
What To Do When There's Construction Near A Hotel?
Mom's Thoughts On Emirates First Class
The Coolest Hotel Room View In All Of Dubai?
You Know You Stay At Hotels Too Much When…
NEWS & Updates
How An Uber Driver Makes $250,000+ Per Year
The Most Ridiculous Airline Aspiration Of The Century…
Hyatt Adding New Diamond Benefits, Including Elite Benefits For Friends
Korean Air Nut Lady Sentenced To One Year In Jail
Should Airline Lounges Have Dress Codes?
Hilton Lifetime Diamond Status Requirements Revealed
Bangkok Airport Documentary Keeps Getting More Ridiculous
American Announces First Boeing 787 Routes
How Many Hyatt Diamond Members Are There?
Emirates Chairman Says US Airlines Need To Improve Service
Marilyn Hartman Now Sneaking Into Hotels Instead Of Airports…
WestJet's Cute Valentine's Day Proposal Video
Oslo Airport To Get US Pre-Clearance Facility
Avios & Money Eliminated For Domestic US Awards?
Bangkok Airport Documentary Is So Bad That It's Good
Should The Big Three Middle Eastern Airlines Be Stopped?
---
Hope everyone has a great (and hopefully relaxing) weekend!