For those of you not up to date on the saga of my mom getting robbed/lots of creepy stuff happening at the W Barcelona, here are the previous posts:
It goes without saying that I've lost faith in this hotel. It's one thing if you have an apathetic duty manager. It's another thing if you have an apathetic director of rooms. But when the general manager is possibly the most apathetic of all, that tells you all you need to know about the hotel.
To clarify, while I've vowed never to return to the W Barcelona, this doesn't impact my love of the SPG brand otherwise, because I don't think what happened at this hotel is in line with the values of the chain.
I've spoken to Starwood Consumer Affairs
This morning someone emailed me from the executive consumer affairs department, and I had the chance to speak to her on the phone this afternoon. I explained to her my side of the story, including what was most disappointing to me, and she jotted everything down. She apologized for the situation and promised an investigation was being done to figure out what happened.
Anyway, I figured I'd briefly post about this, since I do appreciate that Starwood Corporate is taking the situation very seriously, and you can bet I'll share any updates from them here. While I've lost any faith in the hotel's interest to figure out what happened, I'm confident Starwood Corporate wants to know what happened.
I'll post an update as soon as I know more.
We did file a police report
I also wanted to clarify one further point, since I realize I wasn't clear about this in the previous posts.
We had a flight out of Barcelona at 6:50PM, and did end up filing a police report at the airport.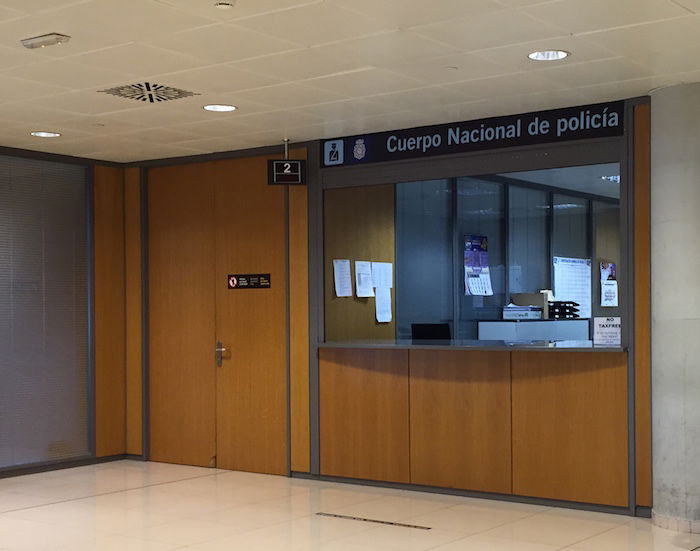 That process took just under two hours, which almost caused us to miss our flight. But the police at the airport were absolutely lovely, and the whole episode was actually kind of cute.
There was an adorable older Spanish police officer, and then a translator. My mom explained the whole story to her, she translated to him, and seeing his reaction was priceless.
So a police report was filed before we left, and I forwarded the case number to the hotel's director of rooms, per her request when we had met at the hotel.
Why didn't we file a police report right away? On one hand hindsight is 20/20, on the other hand I'm not sure what it would have accomplished. Again, we don't have any hope of recovering what was lost, so the main reason we needed a police report was so we could show it at the US Consulate to explain why my mom's Green Card was lost. My only concern at that point was figuring out how the security breach happened in a hotel so it doesn't happen again, as opposed to actually recovering the Green Card/purse, the chances of which are slim to none.
Bottom line
I'll have more updates soon, hopefully. And in the meantime thanks to everyone for the interest, support, kind words, and recommendations. It's much appreciated!