I'm presently at the Grand Hyatt Dubai (my first time staying at a Dubai Hyatt property that isn't the Park Hyatt), and am having a lovely stay.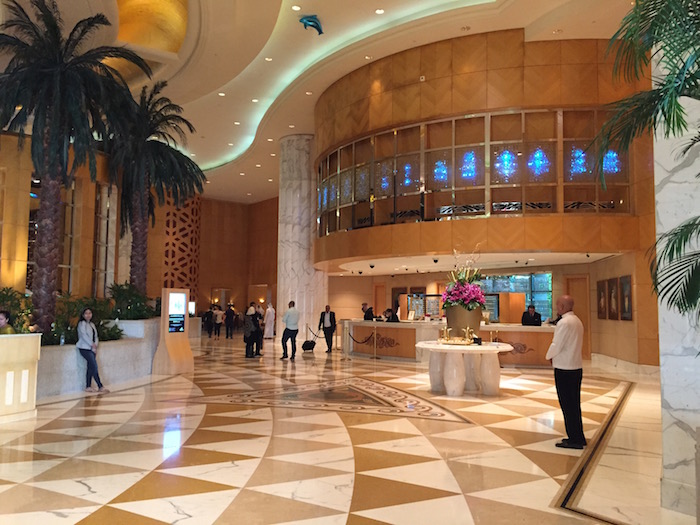 Tonight I went to the gym (unrelated tangent, but there were more people cruising there than on Royal Caribbean — goodness gracious!), and when I got back to my room, the door wouldn't open.
I was kind of miffed, since it was the second time during my stay that my key stopped working. I didn't have ID on me or anything, but fortunately the guy that checked me in was at the front desk, and he remembered me.
I said hi and explained my key stopped working for the second time this stay, so wasn't sure if it was my phone being too close to the key or what. He apologized, and I handed him my key.
Moments later he handed me back a key and said "here you go, this one should work. Just so you know, the one you gave me isn't actually from this hotel, so I haven't deactivated any of the others you were issued." Here's the key he handed me:
Oops!
Today's lesson: always throw away keys from previous hotel stays. Especially if they're from the same brand of hotel you're presently staying at.