A few days ago I wrote a post entitled "Should The Big Three Middle Eastern Airlines Be Stopped?"
The post was about the US airlines complaining that the Middle Eastern Airlines have an unfair advantage:
The Open-Skies agreement has exponentially expanded the international airline industry, and this was something largely prompted by the US
At the same time, the "big three" US airlines think it's not fair that the "big three" Middle Eastern airlines aren't running for profit businesses and have access to a lot more capital and lower operating costs
But then again, who are the US airlines to judge what "profit" the Middle Eastern carriers are seeking? Profit doesn't have to be directly monetary, but rather could be to expand the infrastructure and tourism of a city/country

Anyway, of Emirates, Etihad, and Qatar, I've long said that Emirates is the most "logically" run, and the closest to being run like a for-profit company. Emirates' CEO Tim Clark, is a brilliant guy, and very much in tune with the industry.
But one guy we don't hear much from is Emirates' Chairman, Sheikh Ahmed Bin Saeed Al Maktoum. He's also a brilliant guy, soft spoken and deliberate as he may be. Bloomberg just published a great story containing an interview with the Emirates Chairman, which includes a 25 minute video.
It gives fascinating insight into how he views the airline, and especially how he views it in relation to his country, US airlines, and even the US.
You can tell that Emirates Airline's Chairman is almost a polar opposite of Qatar Airways' CEO. Qatar Airways' CEO is arguably the most passionate guy in the industry, though loses sight of the big picture and lacks a filter/any discretion.
If you don't have time to check out the video, I figured I'd very briefly hit on the highlights.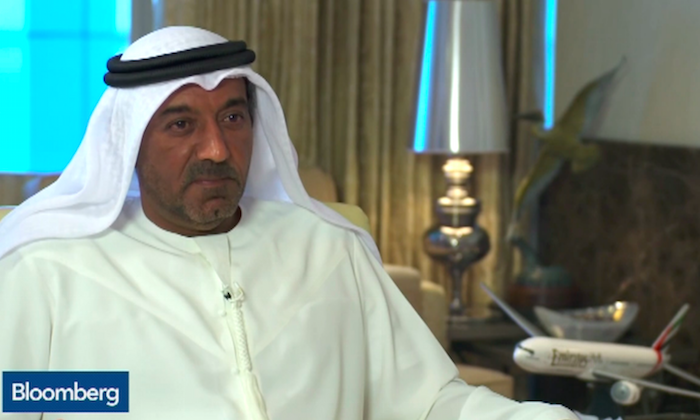 Why no IPO for Emirates?
If Emirates is profitable, as they claim, why don't they have an IPO? The reporter suggests this would be the greatest victory in showing the recovery of the Dubai economy and proving that the airline can stand on its own, given how intertwined businesses and the government have historically been in the Emirates. The Chairman's answer is that it's not his decision to make and they're not opposed to it long term, though there's not much upside either. The airline makes money, he claims, and it's not like they need the cash.
What's wrong with US airlines?
His perspective on the whining from US airlines is fascinating, though a bit oversimplified, in my opinion:
"Offer the best to the passengers and people will fly with you," Sheikh Ahmed said in an interview at his office at Dubai International Airport, which overtook London Heathrow as the world's top hub by international passengers last year. "They don't mind paying maybe an extra penny to fly if your service is good, at the end of the day it is all about service."
While I don't think he's completely wrong, I think there's a lot more to it:
The US airlines historically haven't had nearly the capital of the Middle Eastern carriers — no US airline could afford to order 100 A380s, for example
No matter what, the US airlines do have a much higher cost structure than the Middle Eastern carriers, and there's not much that can be done to fix that
Fundamentally I disagree with his thought that it's all about the experience, at least in economy — time and again we see that economy passengers care about price and schedule, while business/premium travelers care about schedule and product
Is Emirates' product really that great? Yes, they have a lot of bling in first class on their A380, but the backbone of their fleet is the 777, which doesn't even have flat beds in business class, putting them behind most US airlines in that regard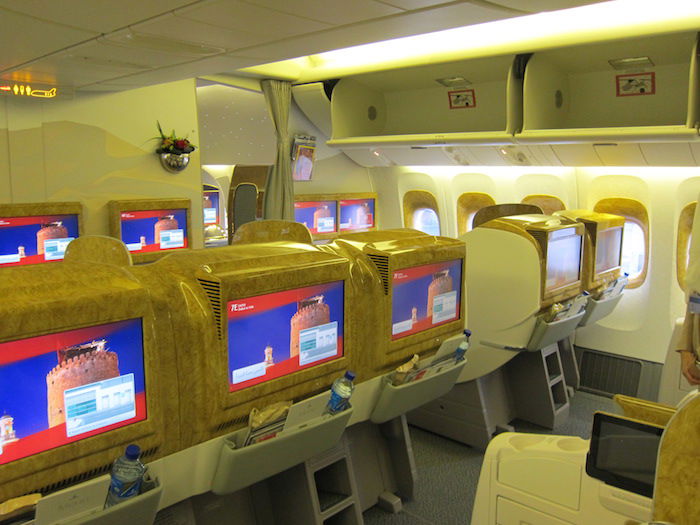 Emirates 777-300ER business class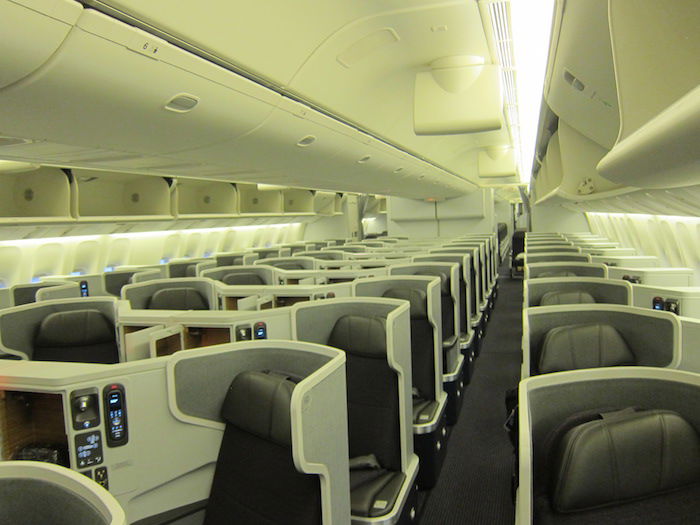 American 777-300ER business class
Is criticism from US airlines fair?
One thing I think he's spot on about is how interconnected economies are. While the US and European airlines love complaining about the existence of Middle Eastern carriers, all three of them exclusively buy planes from the US and Europe, which contributes massively to their economies. Think of how many jobs have been created from hundreds upon hundreds of aircraft orders. And there's no arguing that making travel more accessible and direct is ultimately a great thing for the global economy. That's something all airlines have a stake in.
Bottom line
I really see both sides here. To me this whole argument feels kind of like that one trust fund baby that everyone knew at some point in their childhood. Is it fair they were born with a golden spoon? No. But that's life, and you have to deal with it. Besides, those people often end up falling flat on their asses. I'm not saying that's going to happen with the Middle Eastern airlines, but my point is that it's not their fault they're in an advantageous situation, in terms of capital, cost structures, etc.
What do you think?