Qantas' Frequent Flyer program is one of the least lucrative out there, in my opinion. Usually I don't even bother mentioning when they change their program, since even a positive change will only move the program from terrible to horrible. 😉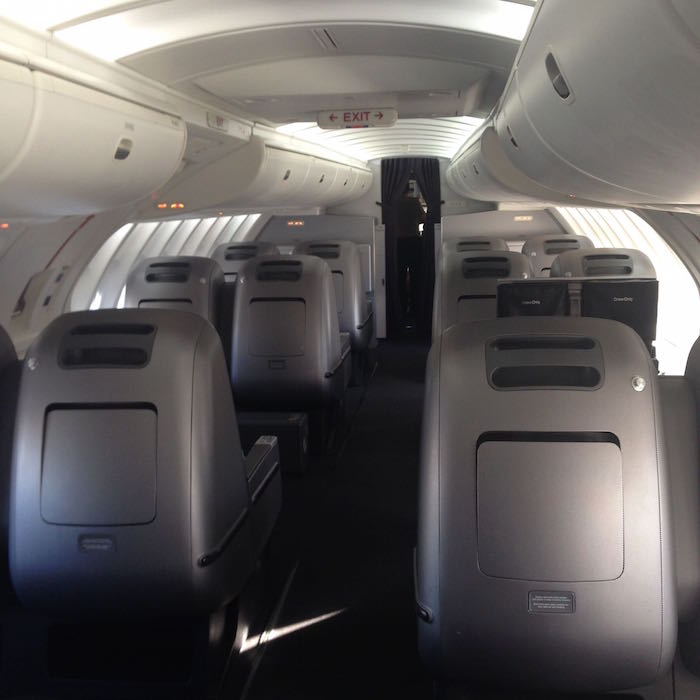 That being said, Qantas is introducing an innovative upgrade option, and I'm curious to hear what you guys think about it. I'm not sure whether I like it or not, but it's certainly interesting.
It's common for airlines to want to generate as much incremental revenue as possible, especially given how "perishable" goods in the airline industry are. One of the ways they've been doing that is by selling last minute cash upgrades. Different airlines have different ways of doing it — some only sell them at the airport, some at online check-in, some invite select passengers by email, or some let you bid on upgrades in advance. But those last minute upgrades are almost always for cash.
Qantas is introducing new "Bid Now" Upgrades, described as follows:
We've launched another way to upgrade. It's called Bid Now Upgrades and it simply gives you another opportunity to choose the way you fly.

Bid Now Upgrades is available by invitation only for selected Qantas flights. If you receive a Bid Now Upgrade invitation, you have the opportunity to make an upgrade offer to a more premium cabin using a combination of Qantas Points and money if you are a Qantas Frequent Flyer, or money only if you are not a Qantas Frequent Flyer.
And here's the process explained in an infographic:
What makes this interesting is that Qantas already lets you use miles to upgrade, but is now letting you basically "name your own price." These cash & miles upgrades will clear after Classic Upgrade Rewards, so there shouldn't be an impact on those types of upgrades. At least that's what they say as of now, though we've frequently seen situations where airlines eventually prioritize cash upgrades over mileage-supported upgrades.
Anyway, this certainly has the potential to set an interesting precedent. Obviously we don't know the formula Qantas is using here in terms of what cost they're willing to upgrade at, but it does make you wonder how much they're valuing their own miles at. In other words, would they rather accept an upgrade offer of 10,000 miles plus $200, or an upgrade offer of 20,000 miles plus $100.
Basically they're letting each consumer individually decide how much they value cash vs. miles, which is part of what makes this so interesting.
It's ironic that airlines are offering more ways to upgrade with cash last minute as they continue to hold back more and more upgrade space until shortly before departure. It's one thing if they were clearing upgrades in advance, but that's pretty rare nowadays, and instead, you often only clear at the gate.
What do you think of Qantas' Bid Now Upgrades scheme, and would you like to see other airlines adopt it?