For the most part I find Dubai to have a great taxi infrastructure in place. Taxis are readily available, clean, cheap, and I usually find the drivers know where they're going (of course there are exceptions, but there are much worse cities in terms of drivers and their knowledge of the city).
Even though I've been to Dubai well over a dozen times, I faced a bit of a scam the most recent time I arrived and tried to get a taxi. Maybe I've just gotten too used to Emirates Chauffeur, whereby I don't even have to grab my own taxi on arrival.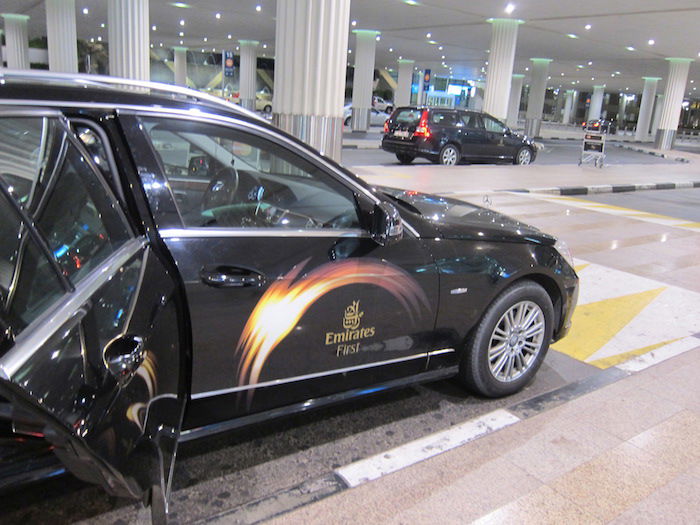 But upon arrival from Muscat on Oman Air, we tried to grab a taxi to the Grand Hyatt. There was virtually no one in the taxi queue, and there seemed to be two separate "lanes" of taxis. One with the metered taxis I'm used to, and one with black cars (commonly also found at some hotels).
The guy pointed me to a black car. I said "no, I would just like a regular metered taxi, please." He said "those taxi for family, this for single and also meter." "No, I really just want a regular taxi, please." "No, this taxi for you."
So I took the black car. It had a 50AED (~$14) fee to start the trip, though since we were going to the Grand Hyatt, it was only a five minute ride, and the fare ended up being 70AED (~$20).
Ultimately it wasn't a big deal, but I've usually found the front line workers to be honest enough at Dubai Airport.
This raises the question — are the taxi queue operators told to get as many people into the black cars as possible, was he being paid off by the individual black car drivers, or what? Because the existence of them is legitimate, but the fact that people were being pushed into them is not.
Have you ever experienced this before at Dubai Airport?