"Dream big," they say. I don't actually know who "they" are, but I think "they're" wrong. "They're" the reason there are so many actors/models/singers/servers in LA, right?
Last week I wrote a post about La Compagnie, the French all business class airline which launched flights last summer between Paris and Newark.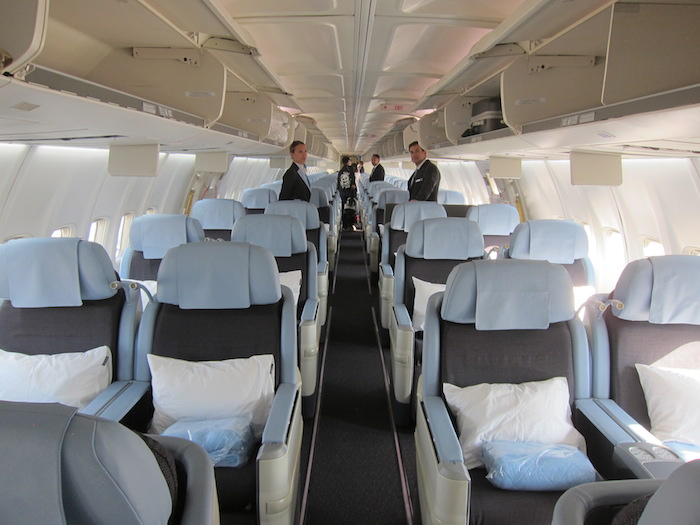 They add a ton of value to the market given their cheap fares, though I'd argue their business model is flawed. There's a reason every all business class transatlantic startup has failed, and it's not because they necessarily did it wrong. It's because there's simply not a big enough market for it, especially in a recession, and they don't typically have the capital to weather downturns. And that doesn't even account for the fact that these ventures typically aren't even profitable when the economy is good!
Most interesting is that La Compagnie will soon launch service between London and Newark. This wasn't originally their plan, as they were first going to add a second daily service between Paris and Newark. If they had intended to ramp up international service out of Newark as opposed to Paris, surely they wouldn't have branded the airline entirely around how French it is.
So last week I shared links to articles in both the International Business Times and Skift about La Compagnie's future, and about how they aspire to double their fleet size and are possibly even considering 787s.
However, I overlooked one important line in the Skift article, which I think says all you need to know:
In the London-New York market, its ambitions extend to capturing a 40 percent share of the 4 million people who travel between the cities each year.
Let me make sure I understand this. La Compagnie, the French all business class airline, wants to capture 40% of the four million passengers traveling each year between London and New York? That means they want to transport 1.6 million passengers per year between New York and London. That's 800,000 passengers in each direction. That's 2,200 passengers per direction per day. With 74 business class seats per plane, that's 30 flights per day in an all business class configuration, which is more flights than all other airlines in the market operate combined.
And that's not even their core market!
Am I reading that wrong? Because I've long asked "what am I missing with these guys? Surely they know something that I don't."
But the craziest part isn't even the aspirations of their management team, but the fact that there are investors funding this!